With Independence Day almost here, it means one thing: it's time to celebrate with some great food, even better company, and 4th of July activities the whole family can enjoy. Due to the ongoing coronavirus pandemic, your 4th of July celebrations may look slightly different this year. Still, you can certainly make the most of the holiday, get out in nature, and make it your best year yet.
4th of July Activities to Keep You Active
A holiday cookout is something that you can look forward to with your nearest and dearest. While it's the perfect time to enjoy incredible foods, it's the ideal opportunity to dive into fun, yet healthy activities. Spread out the celebrations and fit in an activity that you love for a healthy 4th of July.
Go Camping
Whether you go camping in your backyard, local park, or your favorite national park, it feels like the best adventure. Celebrate 4th of July in style by prepping some delicious food and taking your family to the great outdoors. Cook s'mores by the fire, wake up early for a sunrise hike, and even tick something off your bucket list.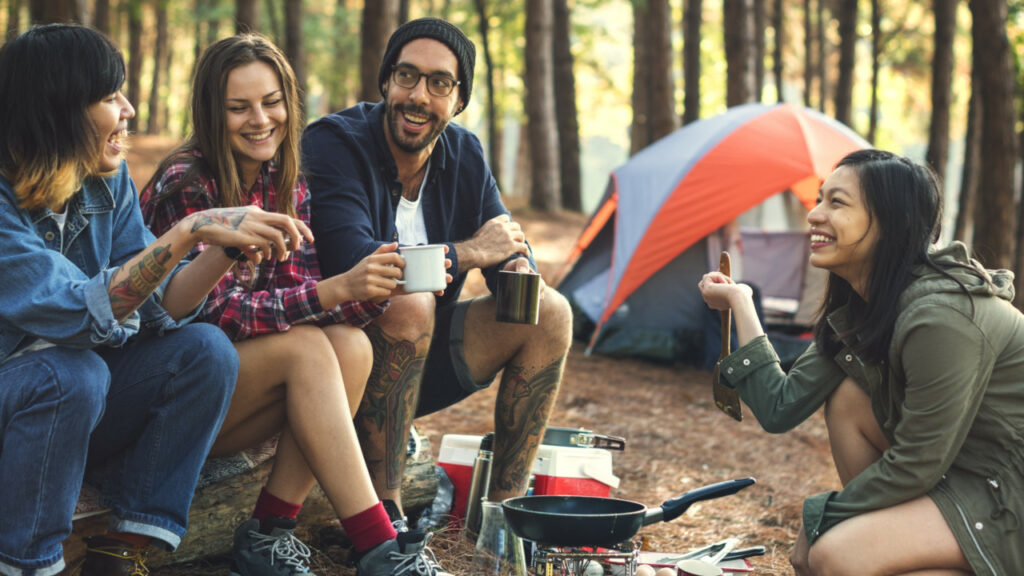 This time of year tends to be one of the busiest camping periods, with families and friends packing up for the weekend to enjoy lakes, mountains, and outdoor recreational activities. Make sure to plan your campsite ahead of time so that you snag your favorite spot. If you want to kick back, relax, and eat some great food, camping is the ideal option.
Head Out for a Bike Ride
Before all the eating begins, head out for a bike ride to get some movement in on your day off. The benefits of biking include improving mental well-being, and your cardiovascular health, building muscle, and promoting weight loss. Going out for a regular bike ride can form part of a heart-boosting routine. Try out a new trail, or head to your favorite spot for a bike ride during the celebrations.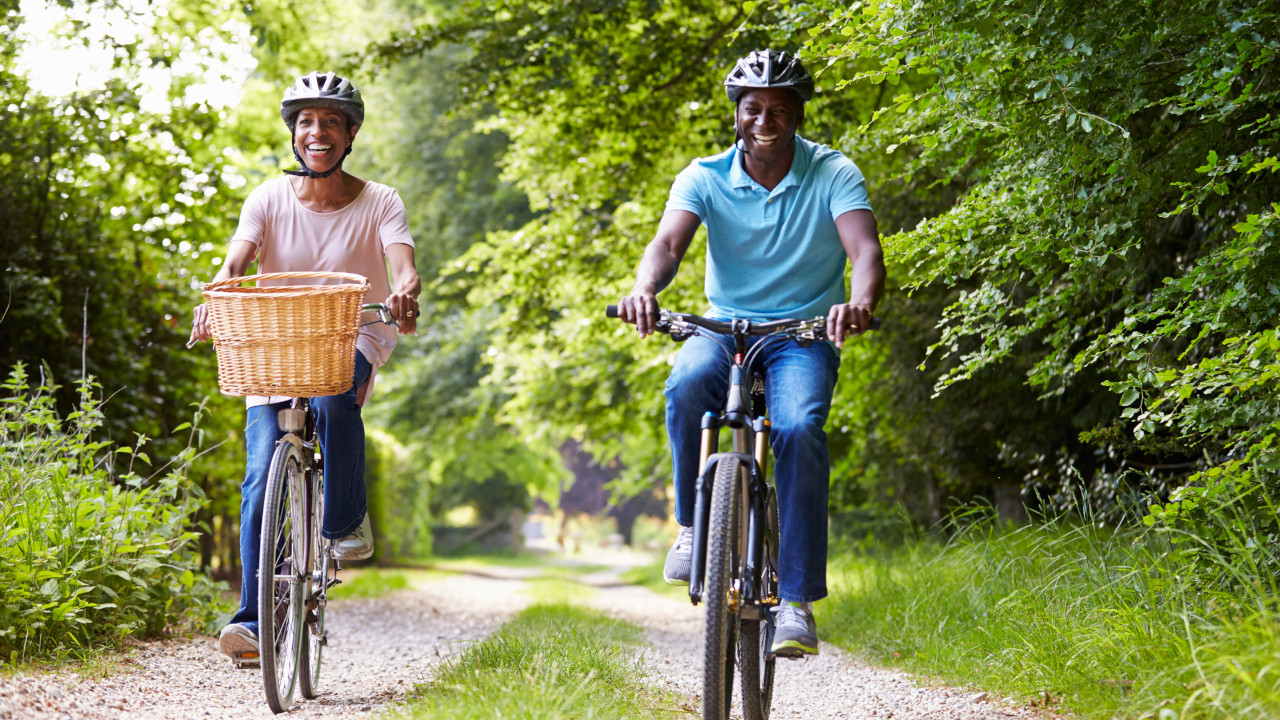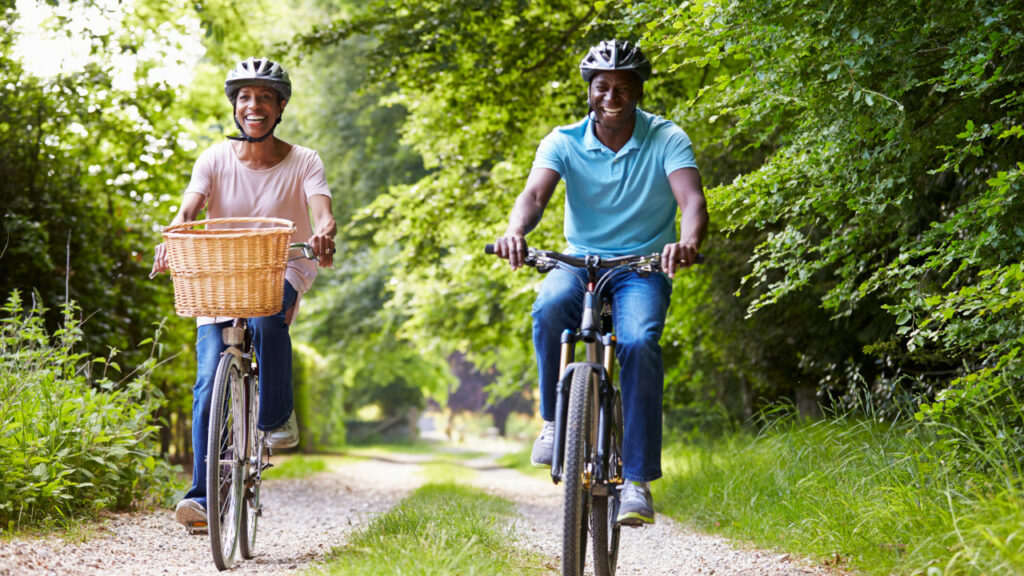 Play Outdoor Sports
A big holiday event is the perfect time to try out a new outdoor sport. Enjoy the weather and create a friendly sense of competition with the family. Outdoor activities like kayaking and paddle-boarding are fun and challenging. At the end of the day, you can reward yourself at the cookout. You may even find an outdoor sport that you love and pick up for the rest of the summer.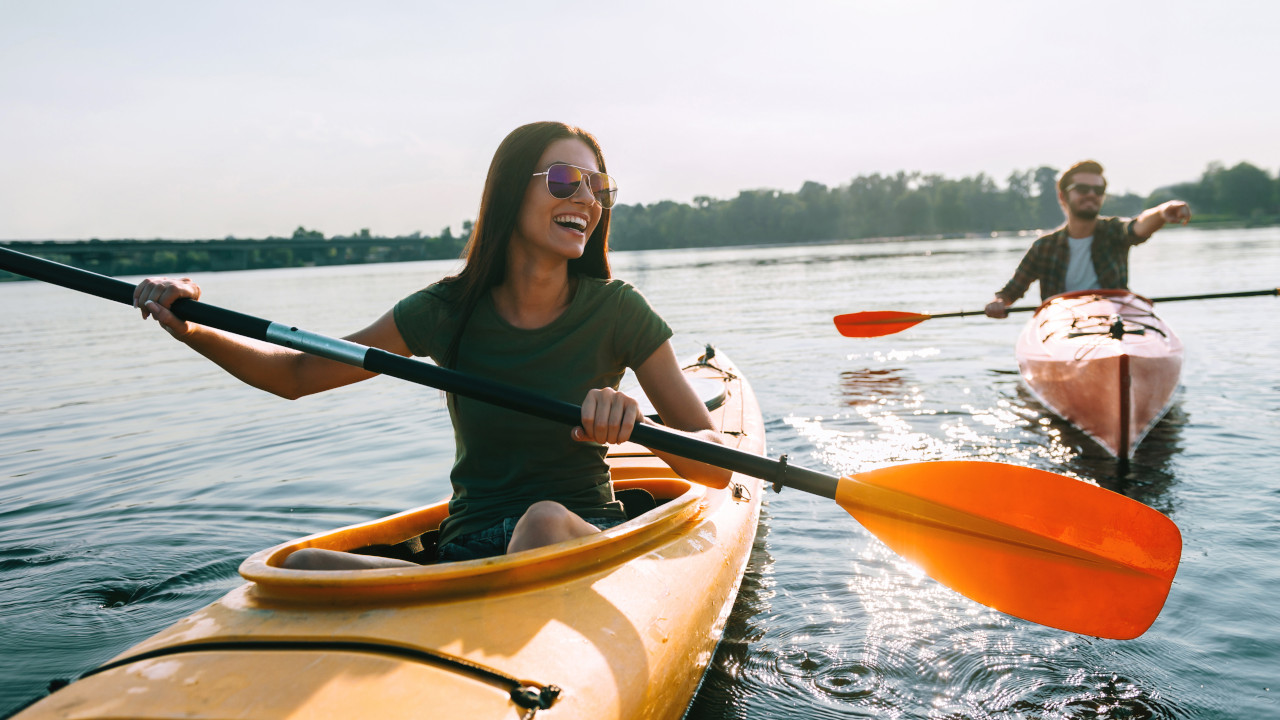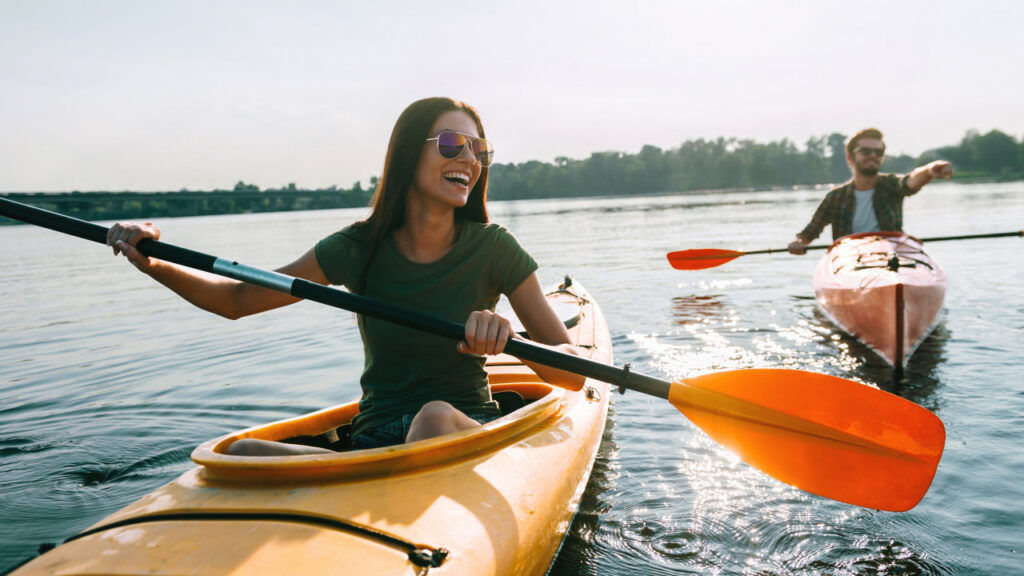 Hit the Hiking Trails
If you're always looking for time to hit the hiking trails, a national holiday is an ideal opportunity. It doesn't matter if you're a seasoned hiker or a beginner; a day hiking in the outdoors is always a good idea. You can find an easy route for the whole family or head for a challenging trail to push yourself before the celebratory cookout.
Going for a hike is one of the best ways to experience America's beautiful landscapes. If you need another reason to go hiking, the benefits are endless. Hiking is not only great for your physical health but is good for reducing stress and improving your overall well-being. Remember to pack your favorite fruits and vegetables for a mid-hike snack to keep your energy levels high. 
Exercise With the Whole Family
Start your day off right with a morning workout and involve the whole family. Although 4th of July celebrations tend to include a lot of food, you can balance out your day with morning exercise. Exercising together as a family can be fun, entertaining, and bonding. Not to mention, you all reap the physical and mental benefits of working out. Try one of the following ideas for your next morning workout with the family:
Walking
Yoga
Bike ride
Tennis
Swimming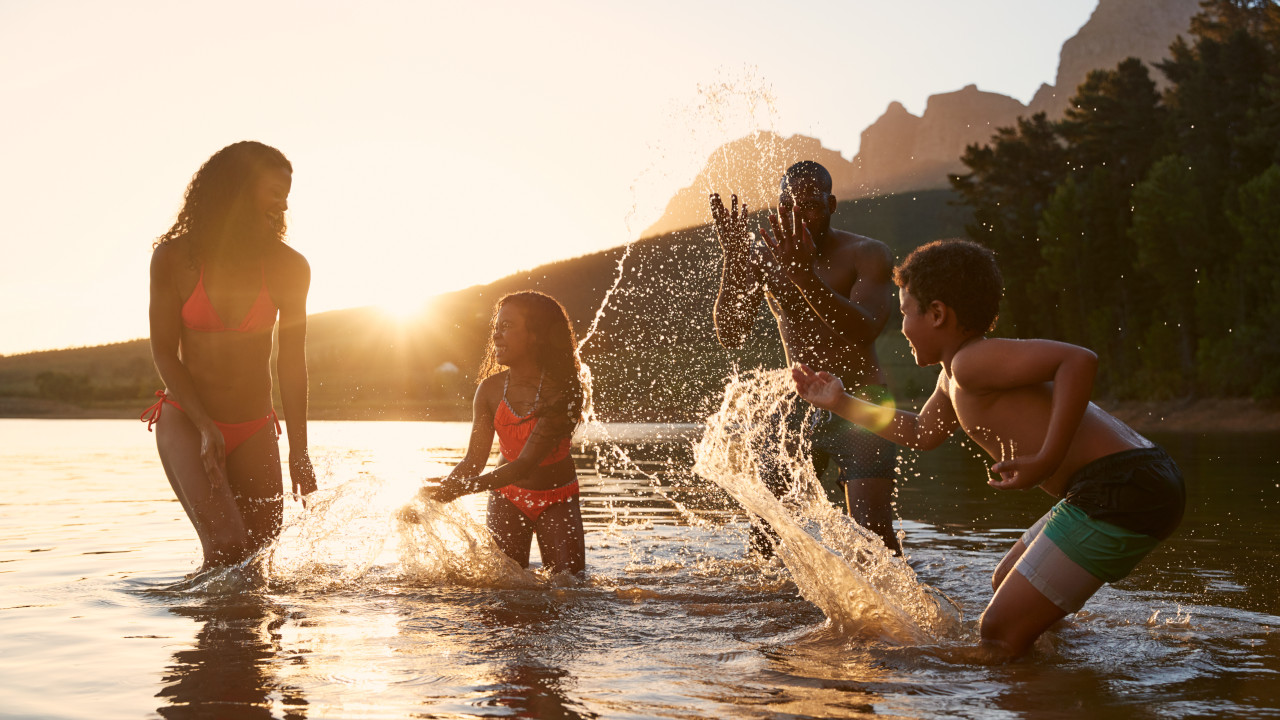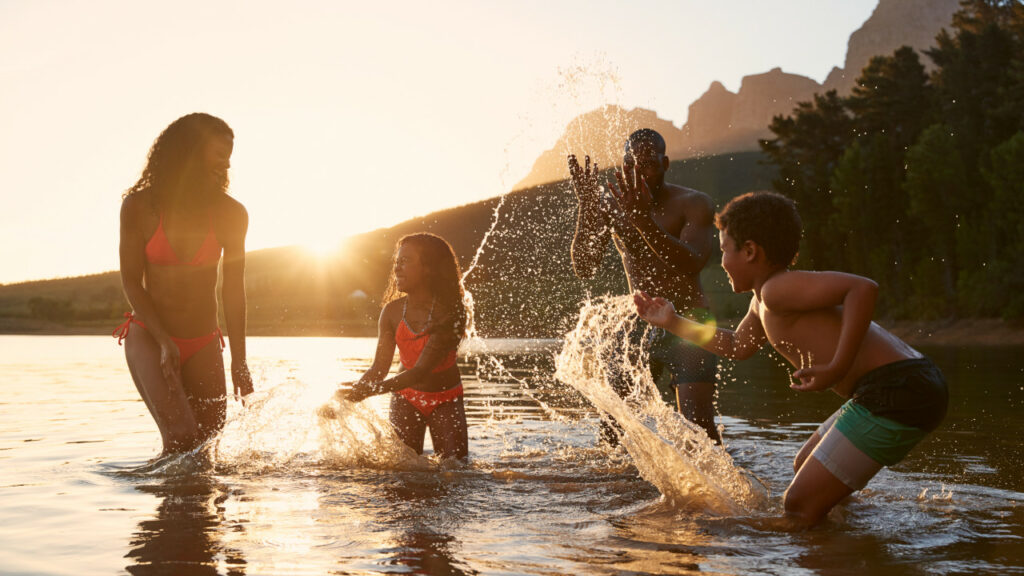 Throw a Mini Tournament in Your Back Yard
Host a competition or mini-tournament with your family and friends in your backyard or at the local park. Whether it's a friendly soccer competition or badminton tournament, you can keep everyone active and outside all day long. Enjoy the sunshine and create prizes for the winners and losers. You can design your match with a 4th of July theme with half-time breaks and plenty of party decorations to get you in the celebratory mood.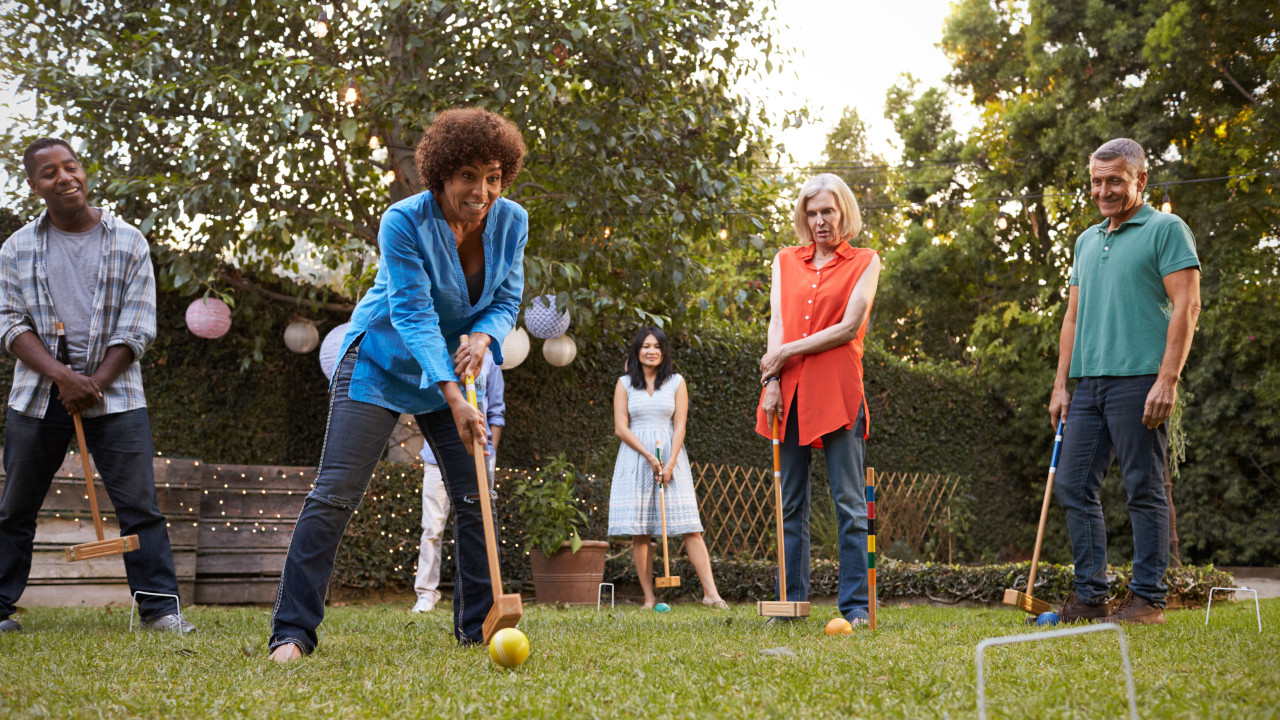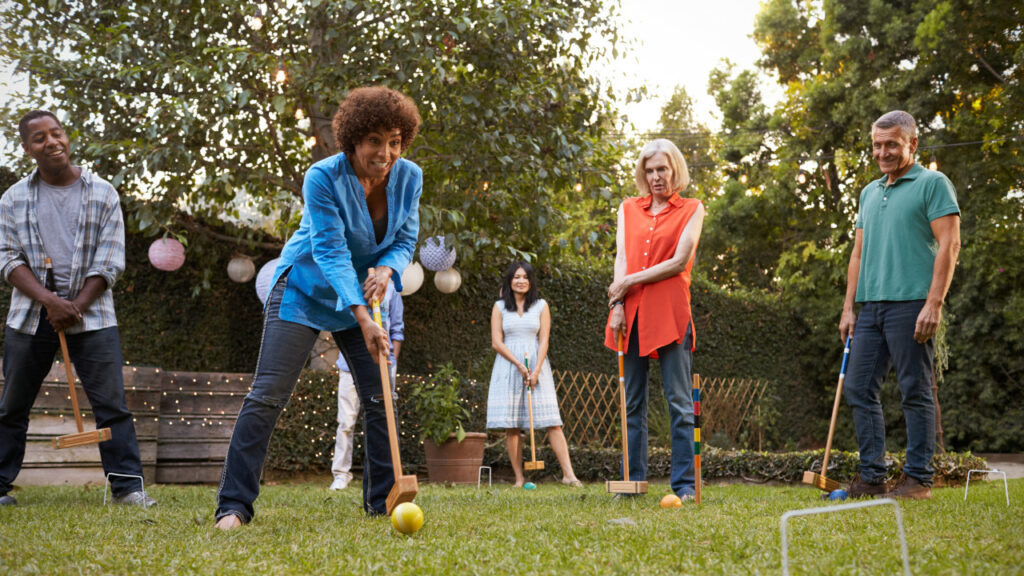 Try a Stretch Session
Take the time for a nice stretch session. Regular stretching can improve your posture, decrease muscle soreness, and reduce the risk of injury. Stretching keeps your muscles strong, flexible, and healthy. Incorporating more exercise into your routine can be simple. Try adding a ten-minute stretch session to your morning to wake up your body and mind.
As a beginner stretcher, start gently and listen to your body. Gradually move your body so that you feel some light tension in the muscle. Ease a little further into the stretch, then hold for fifteen seconds before releasing. Remember to breathe when stretching to help ease tension in the whole body.
Happy 4th of July!
Although 4th of July is a time to relax and enjoy your family, you can still stay active this summer. It's the season for outdoor dining, vacations, and poolside fun. While it's easy to let your attention on work slip during the summer, you can manage your priorities and have fun at the same time. To stay focused on work during summer, start your day off right with a morning workout, and make time for regular exercise.
The 4th of July is a big holiday filled with endless summer fun. Traditionally, the celebration brings to mind big cookouts, fireworks, block parties, and beach outings. But, if you're struggling to figure out what you want to do this year, a great hike or series of backyard games are just as fun as a big 4th of July blowout. Take the time to relax and also stay active with fun activities the whole family can enjoy.
Facebook Comments