Beyonce and Peloton's Partnership and its Effect on Our Social Climate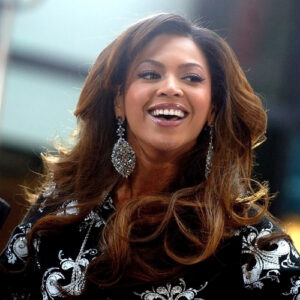 Last November, fitness giant Peloton announced a new multi-year partnership with singer and cultural mega-icon Beyonce, much to fans' delight. Here, I'll tell you more about this special Beyonce-Peloton collaboration and what it means for our social climate in general. Based on what we're seeing with this partnership, it's likely that other major brands will be taking a stance on societal issues. Stay tuned: positive changes may be coming our way soon.
The Beyonce-Peloton Partnership With Historically Black Colleges and Universities
If you're not familiar with Peloton, it's more than just fancy stationary bikes and treadmills. The Peloton Digital app now allows subscribers access to a wealth of at-home workout classes, from cardio and walking to stretching and bootcamp. Peloton's wildly popular instructors include Ally Love, Hannah Corbin, and Alex Toussaint, among many others. The COVID-19 pandemic and its limitations haven't stopped them from offering awesome new workouts—instructors are now streaming from their homes to stay safe. All in all, Peloton Digital has quite a bit to offer fitness mavens who want to work out at home. It's free to download the app itself, but to stream classes, you'll need a membership, which is $12.99 per month plus tax. While it's a great deal, it's not something everyone can afford, especially young college students. That's where Beyonce comes in.
Beyonce is one of Peloton subscribers' most-requested musical artists, so it makes perfect sense that she'd partner with them for a high-profile initiative. She kicked off her Peloton involvement with a series of Homecoming-themed classes in honor of America's Historically Black Colleges and Universities (HBCUs). Now the Beyonce-Peloton partnership offers two-year Peloton app subscriptions to students at ten of these prestigious institutions, including Spelman College, Morehouse College, and Howard University. What an amazing resource for college students who want to work out between classes and on their own time. With social distancing guidelines still in place for the time being, home workout apps are a great way to stay in shape. Even when the pandemic ends, the sheer convenience of these apps will likely mean they're here to stay.
But there's more! All Peloton Digital subscribers can enjoy Beyonce-themed classes that include strength, meditation, yoga, running, and, of course, riding. A Peloton member herself, Beyonce is also curating classes that will feature her songs, as well as other music of her choosing. If you need upbeat tunes like "Single Ladies" and "Love on Top" to get moving, this new fitness program is great news for you!
Major Brands and the Social Climate
Going forward, I believe we'll see many other major brands follow Peloton's lead in reaching out this way. We as a society have had an unprecedented year, with a new commitment to equity, inclusion, and justice for all. As we collectively develop greater social awareness, we'll no doubt see other companies emerging to offer complementary products and services where they feel it will help most. Making a gesture like this is a way to offer support and encouragement to people who need it. In the case of the Beyonce-Peloton partnership, the free app subscriptions are an opportunity to honor and uplift young black people as they further their education. And this particular gift of easy, at-home workouts is particularly relevant when most gyms and fitness facilities are still closed, including those on college campuses.
This year and the next, I predict more of the same—household-name celebrities and brands reaching out to strengthen their ties with members of the community. It's smart business as well as highly effective social activism, and it's to the benefit of all of us and our social wellness.
What is social wellness? In brief, it's the state of belonging to society and interacting positively with one another. If this past year has taught us anything, it's that we're all connected and that we're all in this together. That includes famous people, executives at major brands, and you and me. That means that when someone in the public eye does something good, it can have a positive effect on us all.
Effects on Our Social and Emotional Wellness
So what does this mean for all of us? I think anyone who inspires us to work out more is doing something amazing for society. Beyonce is wisely using her monumental influence to get people to commit to exercising, and other celebrities and brands would do well to follow her lead. A simple gesture like offering low-cost or free workout plans can have far-reaching effects on society. The more we make fitness part of our healthy lifestyle, the better off we'll all be. The many benefits of regular exercise (thirty minutes a day, five days per week) include a decreased risk of Type 2 diabetes, metabolic syndrome, cancer, and stroke. It's also good for your mental health, helping you to bust through stress, depression, and anxiety.
At 1AND1 Life, we work with top fitness influencers to promote physical, emotional, and social wellness to our followers, because we believe in living well. We've worked with Cory Wharton of MTV's Teen Mom and The Challenge to promote a healthy metabolism booster. You can even train with him and transform your body with our eight-week Fit Challenge. We're also launching 1AND1 YOU, a program with customized workouts and meal plans, emotional and fitness support services, and an exclusive Facebook group for members. You'll have access to the 1AND1 personal trainer of your choice for guidance, encouragement, and inspiration. I'm one of six trainers participating in the program, and I'm excited to help you reach your goals.
I think fitness companies with a digital component are in an interesting and unique place these days. We are well-positioned to help thousands of people who want to stay well at home during the coronavirus pandemic. We also have the opportunity to reach new audiences in a time when people crave social connection. The Beyonce-Peloton partnership is an example of the kind of reach we can have—and the kind of difference we can make.
Have you done any of Beyonce's curated workouts for Peloton? Are you working out at home using an app to stream classes? Let me know what's working for you these days.