A Warm Holiday Message for the 1AND1 Community from our CEO and President
With the new year fast approaching, it's time for us to reflect on the whirlwind of 2019 and look to what the future holds. Of course, we have our 1AND1 community to thank. On behalf of the 1AND1 team, here is our President and CEO holiday message to you and the rest of our community!
Thank you for your trust, and for coming along on this adventure. We reimagine health and wellness through content and community. In this way, the past year has been massive for us. It all started when we launched our digital lifestyle platform in April.
The holidays are an especially momentous time for our team at 1AND1. We're all about celebrating our best selves, meeting challenges and overcoming obstacles. This year is a special one because we're able to celebrate the new relationships we've built with our team members, customers and readers. Together, we are working to change the way that you discover health, wellness and fitness. We're so proud of how far the 1AND1 team has come. As such, we're excited to see even more growth and expansion in the near future.
The Importance of Operational Excellence
Operational excellence is essential for success in business, and it's something that drives our processes at 1AND1. Focusing on operational excellence is important for small and large companies alike. We're constantly working to make improvements in our outputs and efficiency. This strategy helps us to get closer to achieving a competitive advantage in the market. By prioritizing this, we maximize value for you: the consumer and reader. As we look back over the year, there have been challenges. But, each time we faced these challenges we were able to overcome them. Operational excellence is the key to sustaining our vision long-term.
It's natural for problems to arise within new companies, and we understand that all expansion isn't necessarily good expansion. Good expansion is rooted in a clear vision, systematic excellence, and consistent value creation.
Highlights of 2019
With the launch of 1AND1, the growth of our expert team, and the introduction of our platform as a modern wellness destination, it's been an unbelievable year for all involved.
The 1AND1 Way is all about providing our readers and consumers with valuable, trusted, and unbiased information. We present this content in an enjoyable and easy to understand manner. We do this in the form of wellness product reviews, value-packed articles, and branded products. We're lucky enough to have a platform where we can communicate directly with our community. As such, we hope to give you the opportunity to transform your life for the better.
We're always wondering how we can bring more value to our consumers. We don't just want our content and products to be good; we want them to be the best. The 1AND1 launch party, which we had planned for months, was a major highlight for us this year. It was a successful event, and a great way to celebrate the launch of our brand. It truly set the tone for the community that we're working to expand in 2020.
Considering we're not even a year old yet, we couldn't be happier with where we are right now. We've implemented the latest technology on our website, including our wellness blog, and e-commerce store. We optimized them for desktops and mobile devices to ensure the quickest connection, best user experience, and complete security. Our priority is to continue in our mission to bring useful content and premium products that you can trust. We take pride in providing you with honest information, and truly appreciate every single reader.
President & CEO Holiday Message on the Future of Health and Wellness
Whether you've been with us from the start or we have yet to meet, it's an exciting time to be a part of the 1AND1 journey and family. This past year has been wild for the health and wellness industry. Fakes and exaggerated claims are all around us. Fortunately, we're here to keep you grounded in the facts, and in the know about all things wellness.
The health and wellness industry continues to see staggering innovation, especially when it comes to self-care and self-love. We've already seen the home fitness revolution as well as new technology that helps people sleep better. Think of things like smart pillows and nighttime wearables. Dramatic shifts in demographics, together with new technological innovations, artificial intelligence, and an unprecedented demand for human connectivity, have set a glorious stage for the future of wellness.
Technology has had a huge impact on the health and wellness industry. (All industries, really.) We're a generation that's digitally-connected, more than ever. There's almost unlimited access to information, and with that comes a demand for truthful, reliable content. When one Google search delivers millions of results, where should you start? That's where we step in—to bring you expertly-curated content across health, wellness and fitness.
Final Words: Our CEO Holiday Message
Over the coming months and years, we will evolve, adapt, and continue to establish our foundation in the wellness space. We will increase the value we offer our consumers and shareholders. In addition, we will keep up our responsibility to our community to deliver consistent and high-quality content. By listening and responding to the needs of our growing community, we can't lose. We have big plans for next year and can't wait to share them with you.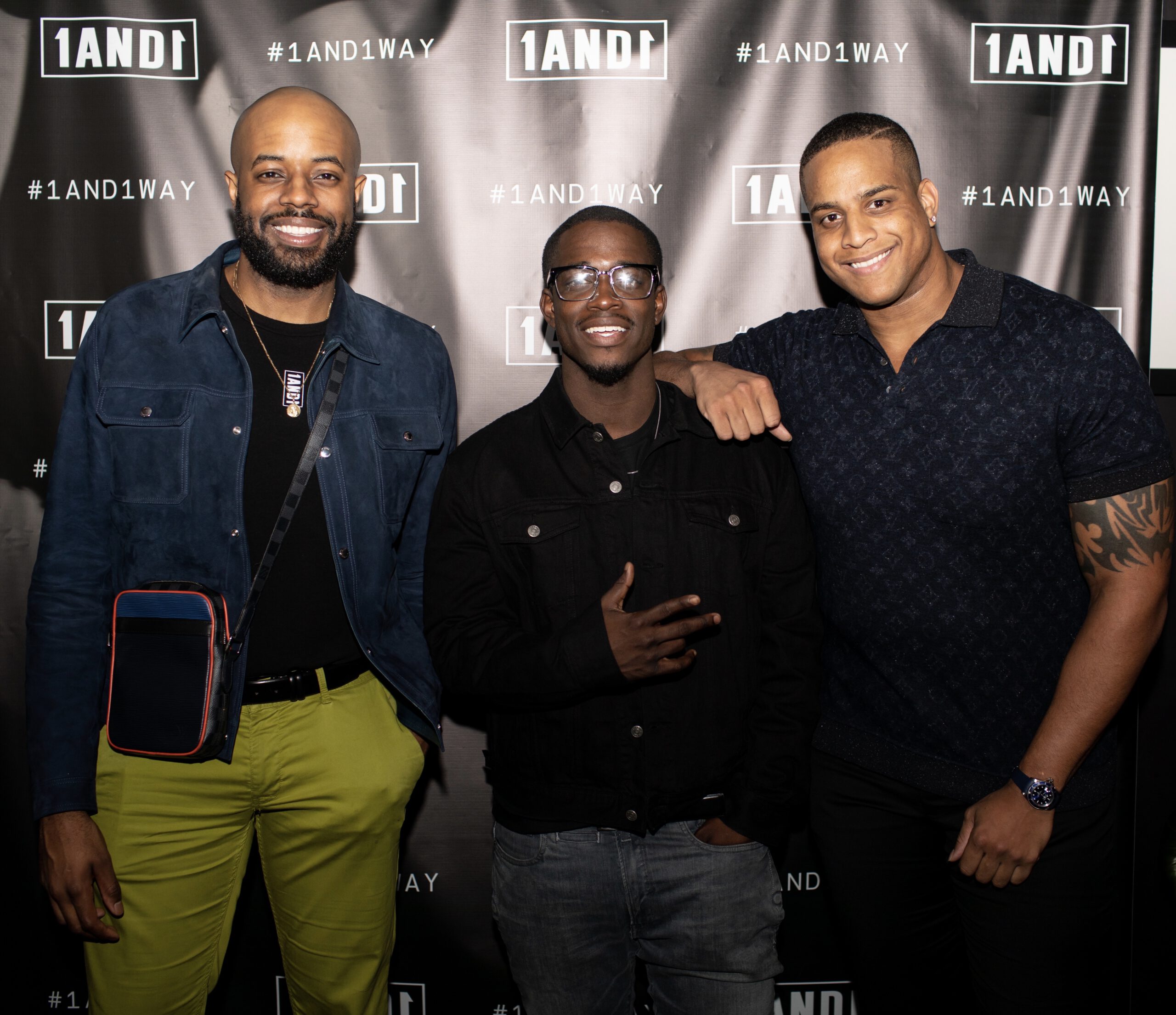 We're super excited for what 2020 has to offer. Our incredible team is dedicated to providing you with the best in content and products. Through this, we look to make a real and measurable impact on the lives of all of our consumers and readers. Wherever you are on your health & wellness journey, we're here to make it easier and more attainable for you. Why? Because you deserve to live your life as your best self — from the inside, out.
Again, thank you for being on this journey with us and for making 1AND1 such a bold, ambitious, and welcoming community.
None of this would be possible without any of you. This is truly only the beginning.
As you step into the New Year, we wish you good health and an even better 2020!
Happy Holidays,
1AND1 Co-founders: Corey & TDrew