We may earn compensation from the products and offers mentioned in this article. However, any expressed opinions are our own and aren't influenced by compensation. To read our full disclosure, click here.
5 Makeup Tips for Spring
The weather is changing, and spring will soon be in full swing. It's time to transition your makeup and skincare routine from winter to spring. Whatever your plans are for spring, glowing skin and healthy hair are a must. Here are five beauty product tips for a carefree, happy spring.
1. Spring Clean Your Makeup Bag
Everyone knows springtime is the perfect time to clear away the cobwebs and start fresh. What better place to start than your makeup bag? It's also a great time to branch out and try new products that you usually wouldn't consider.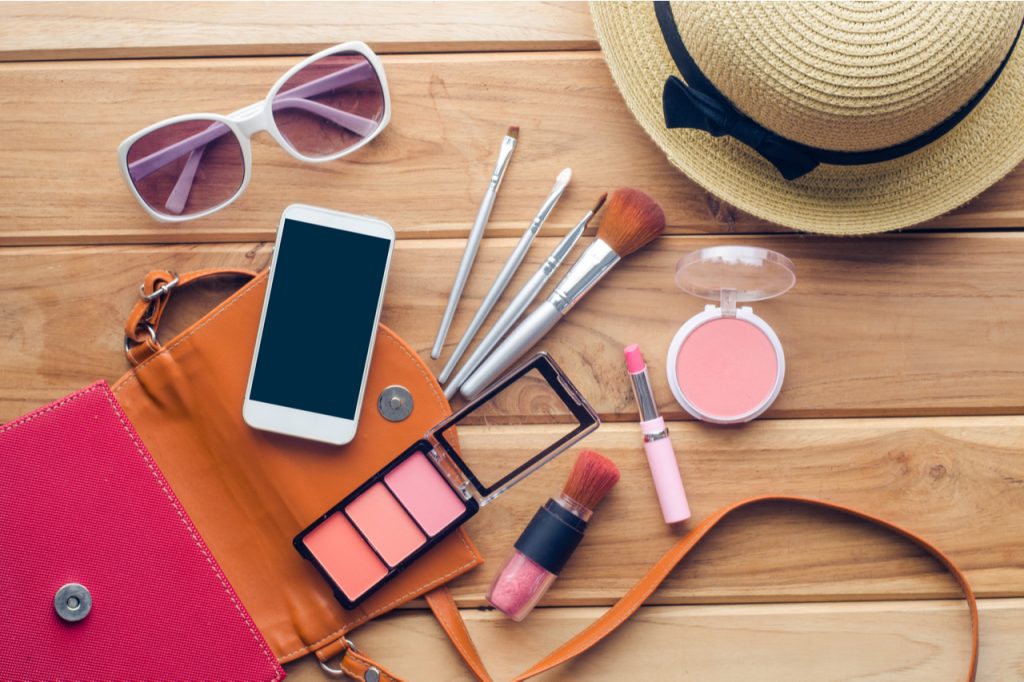 To spring clean your makeup routine, start by checking Period After Opening (POA) dates. Every beauty product you own should have a POA date that looks like a jar opening with a number inside. It's a good idea to put little stickers on your products when you open them so that you can keep track of their peak performance.
If you haven't cleaned your makeup brushes in a while, now is the time. Makeup brushes can build up a serious amount of hard-to-see bacteria and grime. All of this then goes onto your skin. Try to clean your brushes every week or so. This helps make sure your makeup applies beautifully as well as keep your skin clear and clean.
2. Switch Up Your Lip Color
It's time to shelve those deep, dark hues. Now, it's all about bright, high-intensity colors full of hydration and moisturizing qualities. Ideally, use an SPF-containing lipstick to protect your lips from the sun. Switch up your lip color with fresh corals and bright fuchsias for the springtime.
3. Lighter Coverage Beauty Products
Ditch heavy, full coverage and opt for something lighter. When the weather heats up, a fuller coverage foundation can leave us with a more cakey look. Instead, fall back in love with your BB and CC creams. Using a lighter base on your face gives your skin a chance to breathe as the weather gets warmer.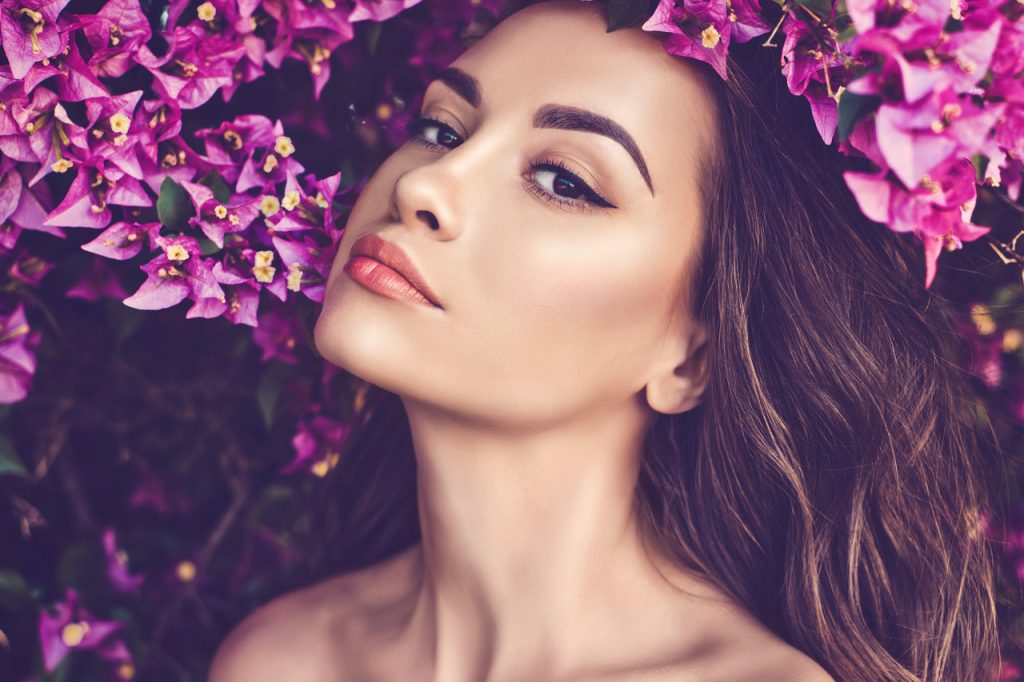 Keep your skin hydrated and finish with a delicate matte coverage. It helps to even out the skin tone and reduce redness.
4. Nudes and Warm Pinks
Nudes and pinks are perfect colors for spring. A nude and pink eyeshadow looks good with any eye color. You can do a lot with a nude eye palette, whether it's a smoky eye or a more classic and timeless look. Makeup looks can range from earthy tones to warmer chocolates and hints of berry pinks.
5. Beauty Products to Highlight and Accentuate
Spring is all about accentuating and building luminosity. Think about adding a subtle highlight for that sunset glow. Avoid obvious and harsh contouring. Instead, use a highlighter and illuminator to accentuate your features. A glowy-skin highlighter is an absolute essential for spring.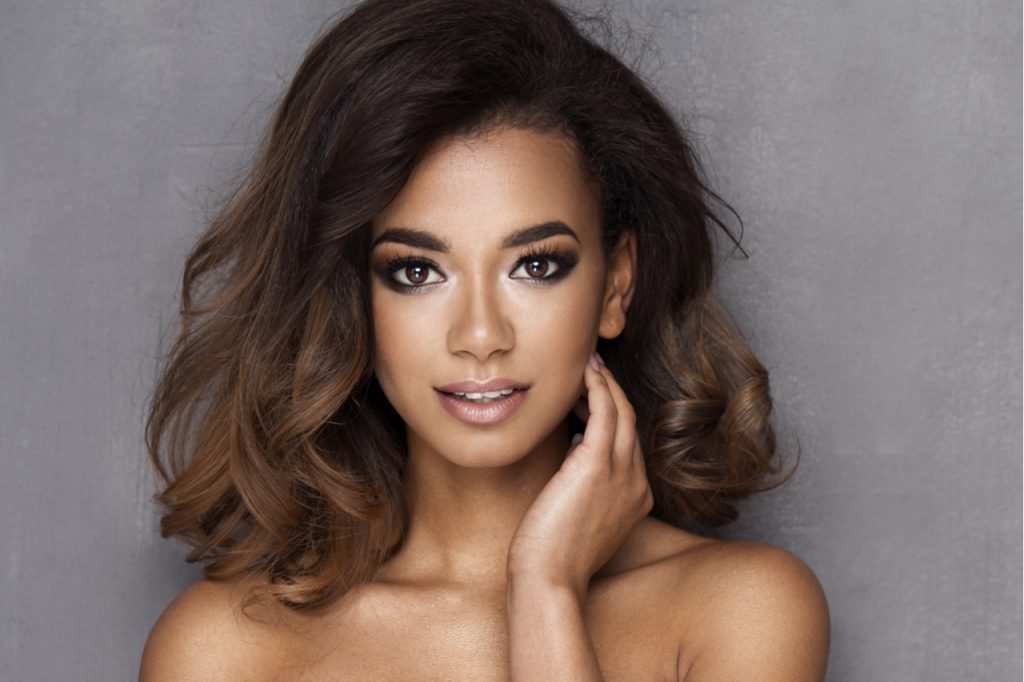 You're looking for that perfect, sun-kissed glow that you can easily take from day to night. When it comes to sweat-proof makeup, the Glam N Go Kit from SugarSweat is a good option. It can handle hot sun, poolside, and the gym; it just stays put.
Spring Skincare for Glowing, Healthy Skin
As we step toward spring, we have to wake up our winter skin and take it out of hibernation. Of course, having your go-to dry shampoo and brow gel can make all the difference when you're going for minimal effort and maximum results. But, it's essential to take steps to protect and prepare your skin for the change in weather.
Preparation
Start preparing your skin by exfoliating away the last lingering layer of winter. Scrub all over, from your back and hands to knees and elbows. Although skin is always regenerating, it's important to remove any layer of dead skin. When it comes to your face, make sure you use something delicate to exfoliate and cleanse. Many body scrubs can be too harsh on the face.
Hydration
Whether you're hitting the beach, heading to the park, or working from home, stay hydrated. Give your skin the best chance of staying hydrated and being flake-free. Drinking plenty of water is essential for your skin as well as your overall well being. You can also try a night cream like Athia Retinol.
Sun Protection
The shift in seasons means it's sunscreen time. Even on cloudy, overcast days, harmful UV rays from the sun can damage our skin. Look out for non-toxic sunscreens made from more natural, healthy ingredients and without the chemicals. Natural sunscreen beauty products are a must-have in your self-care routine.
By focusing on your spring skincare, you can prepare your skin so that you can do less but still get glowing results. With well-protected and hydrated skin, it's easier to achieve that holiday glow wherever you are.
Essential Beauty Products for Spring
The sun is coming out, and it's staying lighter for longer. Whether you're on spring vacation or not, give yourself more time to focus on the things you love by using these quick and effortless beauty products. Minimal effort doesn't mean minimal results.
Spring allows you to reset your skincare regime, clean your makeup bag, and prepare your skin for a change in temperature. Give your brushes a clean, try something new, and think about adding some warm pinks and nudes to your daily makeup regime.
When it comes to a carefree spring vacation, anything that gives me more time to spend by the pool and still feels fabulous is a must-try in my eyes. I want to be outside, enjoying the sun. The best beauty products for spring are easy to apply, long-lasting, and fit comfortably in a handbag. If you're thinking about expanding your beauty arsenal, these beauty products are a must-try.