We may earn compensation from the products and offers mentioned in this article. However, any expressed opinions are our own and aren't influenced by compensation. To read our full disclosure, click here
Workout Socks
There are a lot of things that go into a great workout. Along with exercise selection, mental intensity, and atmosphere, comfort ranks high. While your choice of shirt and pants certainly contribute to that workout comfort, so too does your sock selection. Few things are as off-putting as cramped, sweaty feet when you're trying to focus on your quad pump. In this best training socks review, we put three of the most popular exercise socks head to head.
Exercise socks are usually not even a consideration when it comes to workout wear. You simply throw on the nearest clean pair. If you want to give your best workout performance, though, you need to think about the socks you're wearing.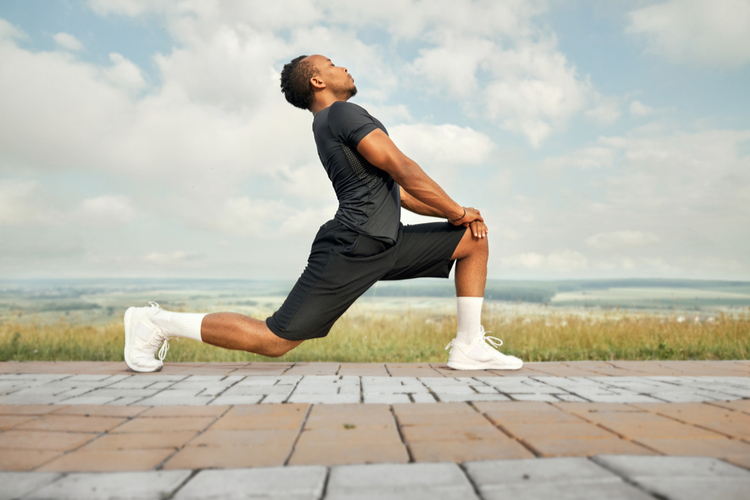 Socks provide a barrier between your skin and your shoe. As a result, they will either add to or reduce the friction that can result in blisters and other painful injuries. A sock that is too thick will make friction problems worse, whereas one that is too thin won't give you enough abrasive protection.
The ideal workout sock should provide you with a medium level of sole cushioning. It should also be made with a microfiber technology that wicks away moisture and reduces foot odor.
The Nike Everyday Cushion Crew sock is one of the best general-purpose workout socks that we have come across. It is made from polyester, cotton, spandex, nylon, and terry blend which is very comfortable while doing a great job of pulling sweat away from the skin.
The terry sole of the Nike Everyday Cushion Crew sock provides a good deal of padding to reduce impact whether you're on the treadmill or doing plyometric jumps. The crew design of this sock also prevents slippage so you won't be distracted by your socks falling down in the middle of a set of squats.
Check out the best running gear for men and women.
Running Socks
A quality pair of running socks will be designed to deliver enhanced support in the blister-prone areas of the foot, remove moisture, and increase foot ventilation. Synthetic materials are better than cotton, as they do a better job of reducing sweat buildup. Polyester and nylon combination socks do a great job of wicking away moisture. Seamless socks are also better than seamed versions as they reduce the likelihood of chafing. Extra padding in the high-risk areas for blisters is another thing to look out for.
The Bombas Women's All-Purpose Performance ankle sock addresses all of the areas just mentioned, which is why it is one of my all-time favorite running socks. I especially love the front and back blister tabs, which provide extra protection against uncomfortable shoe collars. They also incorporate stay-up technology so that you never have to worry about them slipping during your run.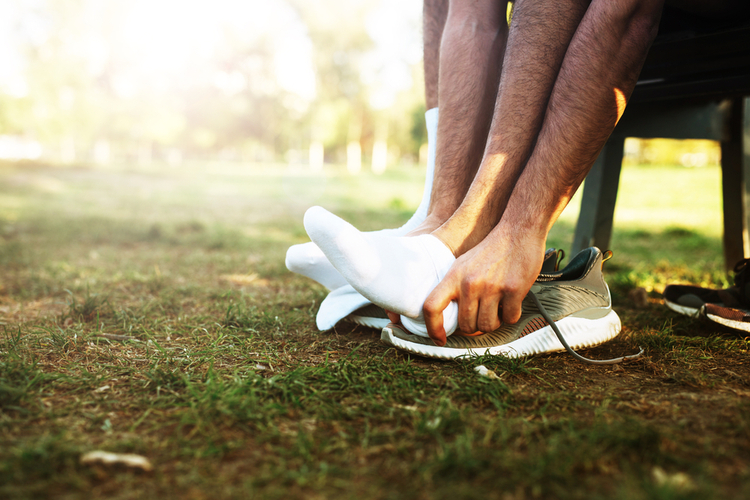 These socks are made from a polyester/nylon/cotton/spandex blend that is very comfortable, while also doing a superior job of wicking away sweat. A unique air vent under the toe bend enhances breathability. Overall, this is a great running sock that will help get you closer to your fitness goals.
Yoga Socks
Yoga socks need to provide a superior level of grip and stability. This will help to align your pose position and prevent a fall injury. A good yoga sock will also have a minimalist design to provide the barefoot training feel along with enhanced grip and cleanliness. As a result, many yoga socks are open-toed.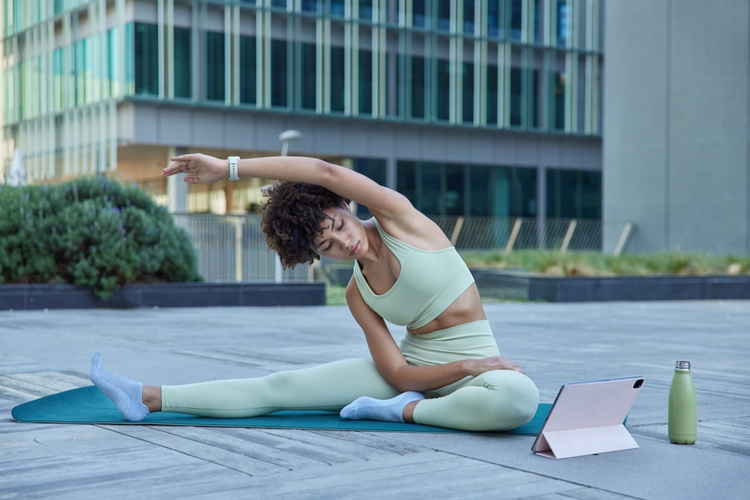 Gaiam yoga socks hit all the marks to provide you with a super grippy, minimalist sock that is breathable and allows for an enhanced tactile workout experience.
Summary
Different workout socks suit different types of training. If you're heading to the gym, we suggest slipping on a pair of Nike Everyday Cushion Crew socks. To enhance your running workout, we recommend Bombas All-Purpose Performance ankle sock. And, to make your yoga workout more tactile and secure, go with the Gaiam Toeless, Grippy, Non-slip sock.