The Best Earphones for High-Intensity Workouts
Best Overall
Best Value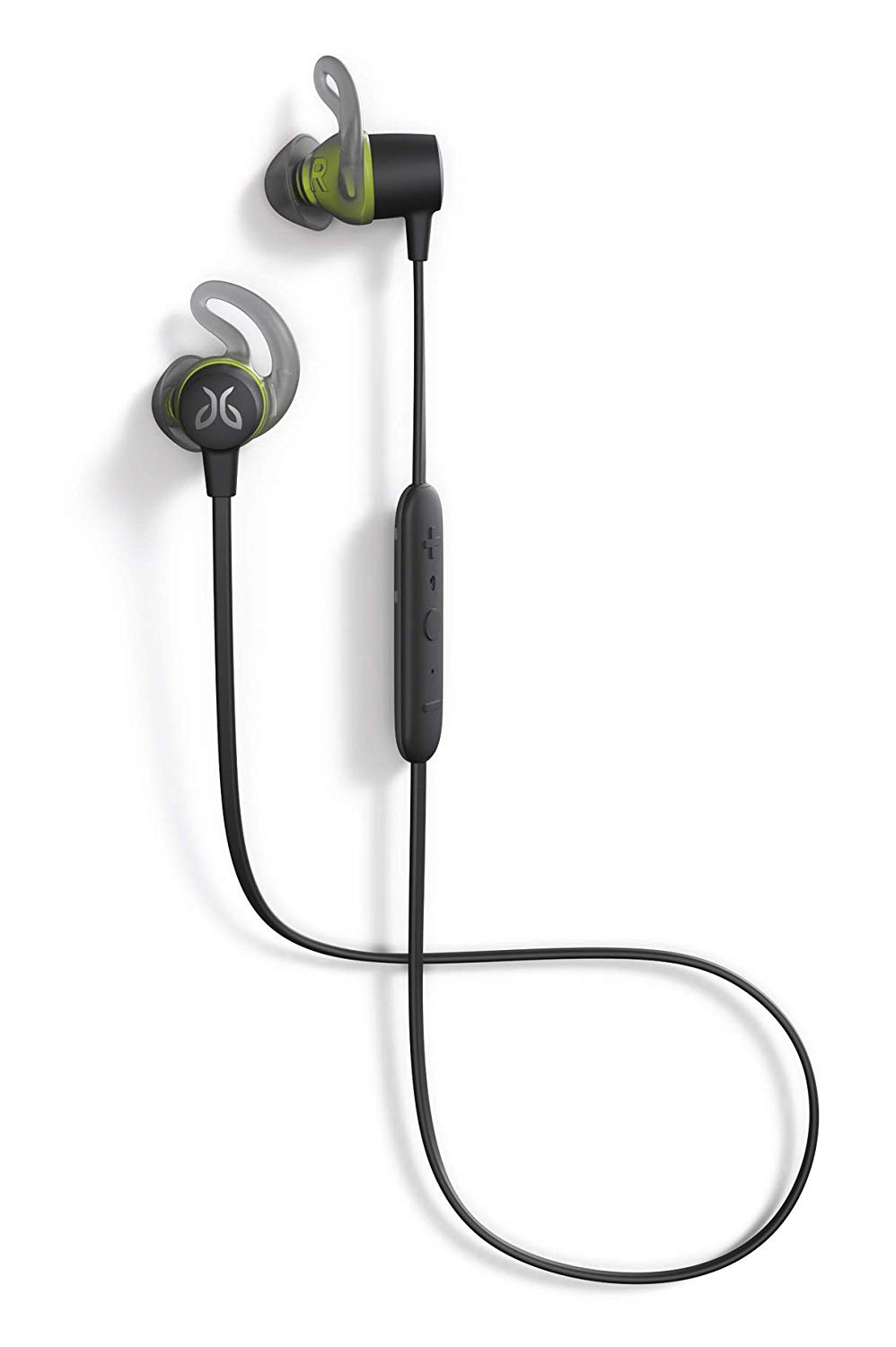 Honorable Mention
Pros
These earbuds are made for the extreme fitness enthusiast who needs the sound quality to be on point during their sweat sessions. Sometimes, the extra bass is what we need to push through that last heavy set or round in a crazy HIIT session.
Incredible sound, sweat & water resistant, plus 5 hours of play time on one charge. Your long runs and sweaty HIIT sessions will be powered by intense sound.
The biggest pro, from someone who does a lot of running, jumping, and sweating during workouts: I have never had the problem of these falling out. They stay in your ears incredibly well, and the sound is by far the best I've ever had.
Cons
They do stick out from the ear a bit, but it's the price we pay for incredible bass and a long battery life.
Bottom Line
These earbuds are for the movers and shakers of the fitness world. If you can get over the very slight bulk, you will not be disappointed by the battery life, robust bass, and ear stability.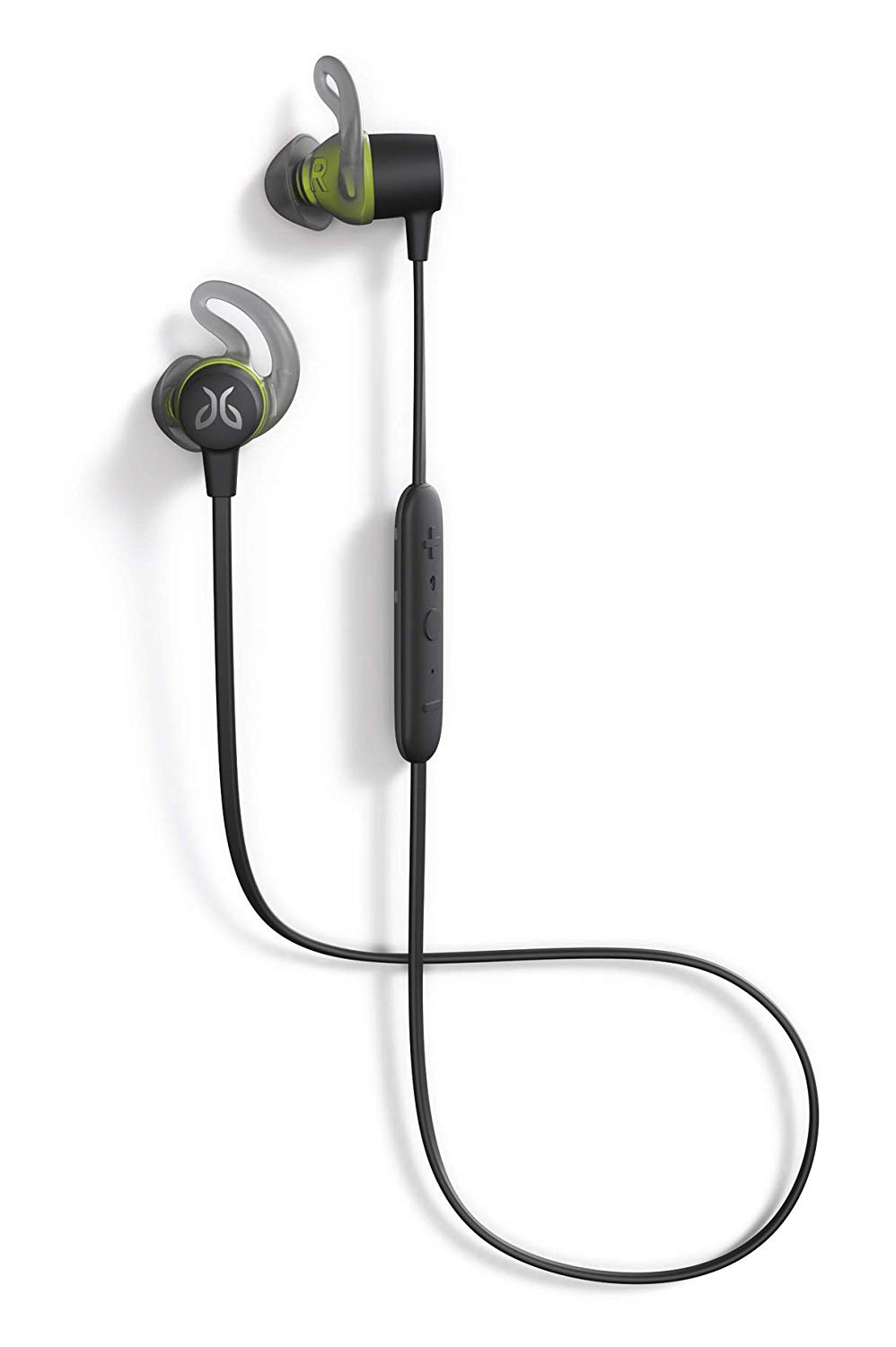 Pros
The sweat junkie who needs stability in their earphones while working out, but might not have the budget to spend a ton on them.
These new headphones are durable and stable through any type of sweat session. They are comfortable, adjustable in the Jaybird app for complete customization, and able to put out high quality sound.
These are designed to fit your ear securely—and with the gel wing tip, you can lock them in even more for your most active workouts. Sweatproof, customizable, and capable of high quality sound—the price-for-value is the biggest pro of the JayBird Tarah's.
Cons
They are connected by a wire, so if you are looking for two separate earbuds, these are not the headphones for you.
Bottom Line
These light, secure, and customizable earbuds are for people who truly grind at the gym, but want more bang for their buck.
Pros
The runner. These were specifically designed with runners and impact athletes in mind. With multiple ear bud and wing tip sizes, you are guaranteed a perfect fit without your earphones falling out or slipping during your sweat sessions.
They are light, sleek, sweatproof, and noise-cancelling so you can focus on your workout.
Lightweight, durable, stable, sweat proof, and customizable for comfort
Cons
The bass on these headphones isn't as powerful as the bass on comparable earphones. It is hard, however, to compare the bass of any product to a set of quality Bose headphones.
Bottom Line
Although the bass is not as good as, say, a set of Bose headphones, it is a solid pair of headphones that are guaranteed to fit comfortably in your ear and stay in place throughout your entire workout.
We may earn compensation from the products and offers mentioned in this article. However, any expressed opinions are our own and aren't influenced by compensation. To read our full disclosure, click here.
Earphones
Nothing kills the mood of an awesome HIIT session more than that moment when your earphones fall out—especially during the high point of your favorite song. That's why choosing the right pair of durable, sweat and movement-proof earbuds is extremely important. We dug deep into online reviews and our own personal experiences to give you the top 3 earphones for our most hardcore athletes and fitness junkies.
Thanks for reading! Let us know what you think about this review in the comments section below.