We may earn compensation from the products and offers mentioned in this article. However, any expressed opinions are our own and aren't influenced by compensation. To read our full disclosure, click here.
iPhone 11 Case: Wallet Cases Types
Since its launch in 2019, the iPhone 11 Pro Max has been a popular smartphone. With its release came various wallet cases produced by companies around the world. All of these cases have unique features and differ from one another in various ways including size, wallet capacity, fit accuracy, and protection quality.
Phone cases are usually made of materials like plastic, synthetic leather, faux leather, or pure leather. A standard iPhone 11 Pro Max wallet case is usually made with faux leather, preferably polyurethane material, which gives it a soft texture and makes the case exceptionally durable.
The case comes with a wallet at the back or in the form of a flap that clasps to the front part of the phone. The wallet has space for keeping cards or cash. iPhone 11 Pro Max wallet cases come in different colors like black, brown, and olive green, to name a few. Usually, there are accurate cutouts for the camera lens, charging port, and audio port.
More people now depend on banks and credit cards for their money management. So that means more people use alternative cash options and need one space to store everything. That explains the increasing use and modifications being introduced in wallet case designs. You can easily find a case with keychains, glitter, or a sleek classic design. There's something for everyone.
iPhone 11 Wallet Case With Card Holder
Apple is known for making some of the most excellently-crafted gadgets in the world. Without a doubt, the iPhone series has dominated the world of mobile phone devices. Known for its fine features, the iPhone also comes with its own apps and more that can be downloaded through Apple's AppStore. It owns some of the money-saving apps out there and has high-quality accessories.
The iPhone 11 Pro Max wallet case with a card holder is one of the amazing accessories that surfaced with the launch of the iPhone 11 Pro Max. This case, in addition to being a protective case, acts as a cardholder too.
The cardholder gives you space for keeping cards and sometimes a little cash as well. In some cases, this cash storage space is present on the backside, but mostly it is present as a side flap. This flap attaches to the back of the phone when closed with the embedded magnets just like those in a flip wallet. You can use this case for keeping frequently-used cards like credit cards or business cards on you at all times.
The Faux Leather Advantage
Faux leather is used in the manufacturing of many materials like jackets, bags, phone cases, and wallets, to name a few. Faux leather is nowhere close to real leather because it is a blend of different substances with just a little amount of leather in it. However, it's very easy to confuse the two if judging solely based on their appearance. It has a plastic base which is then covered with a layer of wax or polyurethane or polyvinyl chloride that gives it a soft texture and clear finish.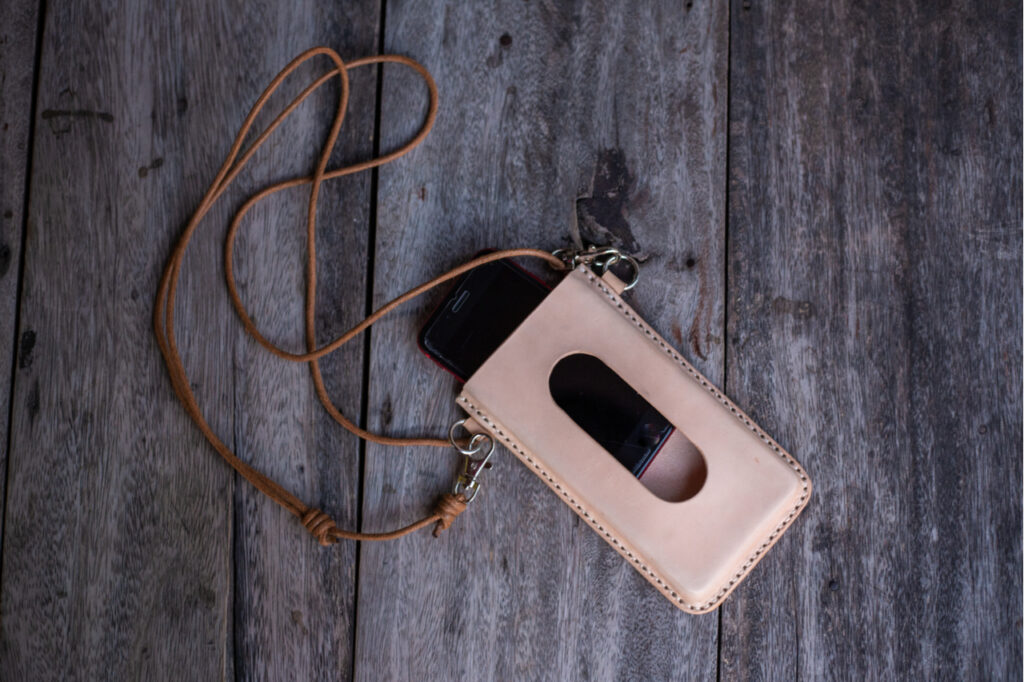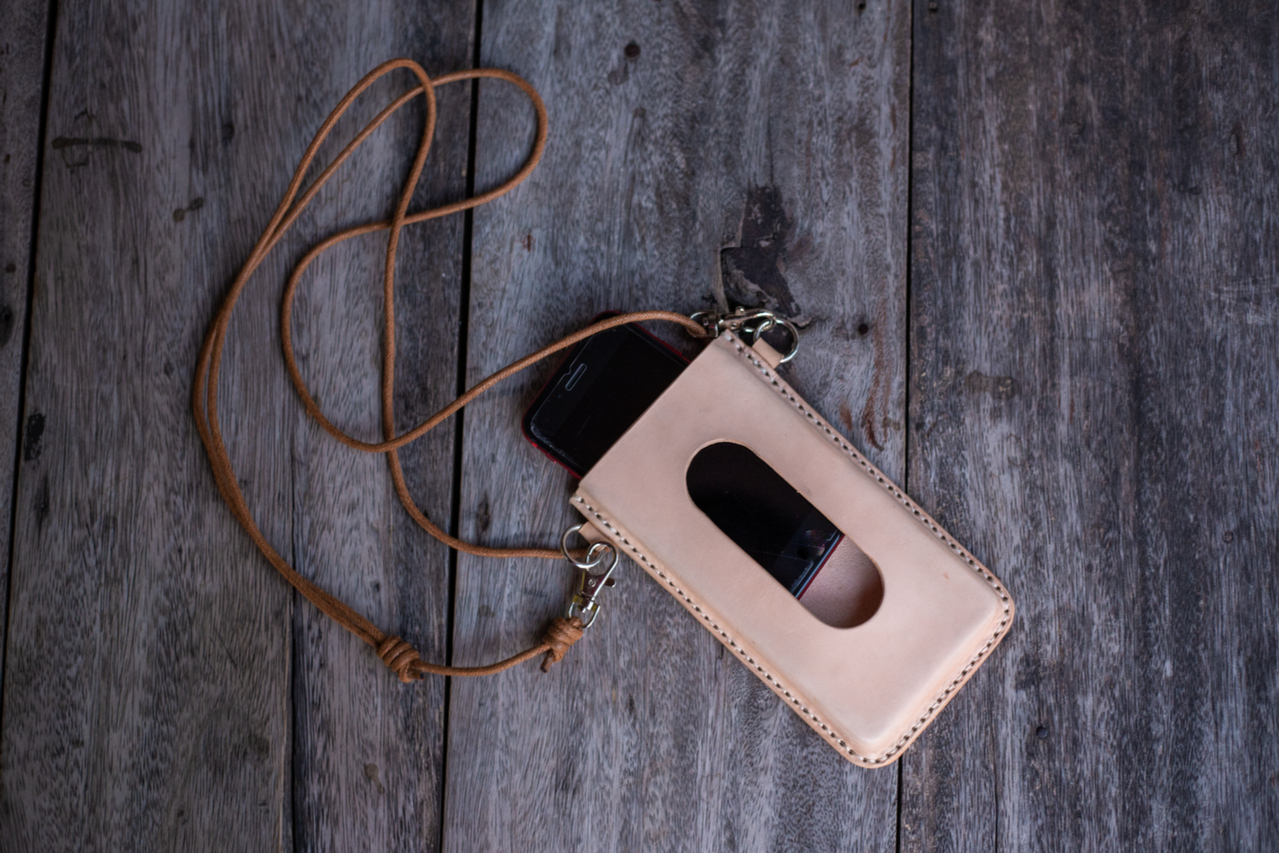 The quality of faux leather is obviously inferior to real leather, but it is relatively cheaper too. Also, items made with faux leather have a unique attractive shine, provide adequate water resistance, and have long-lasting durability, making faux leather the preferred material for making accessories. In fact, many types of leather products and accessories that we usually find in the local market are made of faux leather.
Faux leather is a popular fabric among upholstery items as it makes them durable and cost-effective. Clothes like jackets, pants, and shoes made of faux leather are always in trend. Also known as synthetic leather, faux leather is used to make bags, gloves, wallets, and phone cases.
However, although its use is widespread, you can't ignore the potential negative impact this leather can have on the environment. The use of faux leather is often criticized for being detrimental to environmental wellness due to the use of plastic material in it. The plastic ingredients make faux leather non-biodegradable. But, according to research, scientific advancements have led to the creation of an eco-friendly faux leather, or EFFL. This means that the environmental impact of faux leather might soon be minimized or completely eliminated.
Looking for the perfect wallet that will also fit your iPhone 11 Pro? Check out this gadget today—it might end up being your favorite accessory.