Lenny & Larry's: The Best Salted Caramel Cookies?
Can a sweet and satisfying snack or dessert be good for you? The answer is a resounding yes! Although it's always smart to keep an eye on your sugar consumption, it's okay to make treats like cookies a part of your healthy eating plan. Healthier choices like Lenny & Larry's The Complete Cookie provide several important nutritional benefits and keep your sweet tooth satisfied. The cookies provide protein for energy and strength and fiber for fullness and digestive health.
The Salted Caramel Complete Cookie is a nice blend of saltiness and chocolatey sweetness, if that's your thing. The Complete Cookie is also available in Chocolate Donut, Apple Pie, Choc-O-Mint, Peanut Butter Chocolate Chip, Chocolate Chip, and Double Chocolate flavors. For even more variety, try the Peanut Butter, Lemon Poppy Seed, Oatmeal Raisin, White Chocolaty Macadamia, Snickerdoodle, and Birthday Cake cookies. With so many choices, there's something for everyone!
Healthy Snack and Dessert Ideas: Vegan Chocolate Chip Cookies and More
If you have a serious sweet tooth, sometimes it feels difficult to stick to a healthy diet without feeling deprived. Check out some of these easy healthy snack ideas for pre-workout, on-the-go, or after dinner. Remember that anything with a substantial protein and fiber content will keep you feeling fuller longer than empty-calorie items.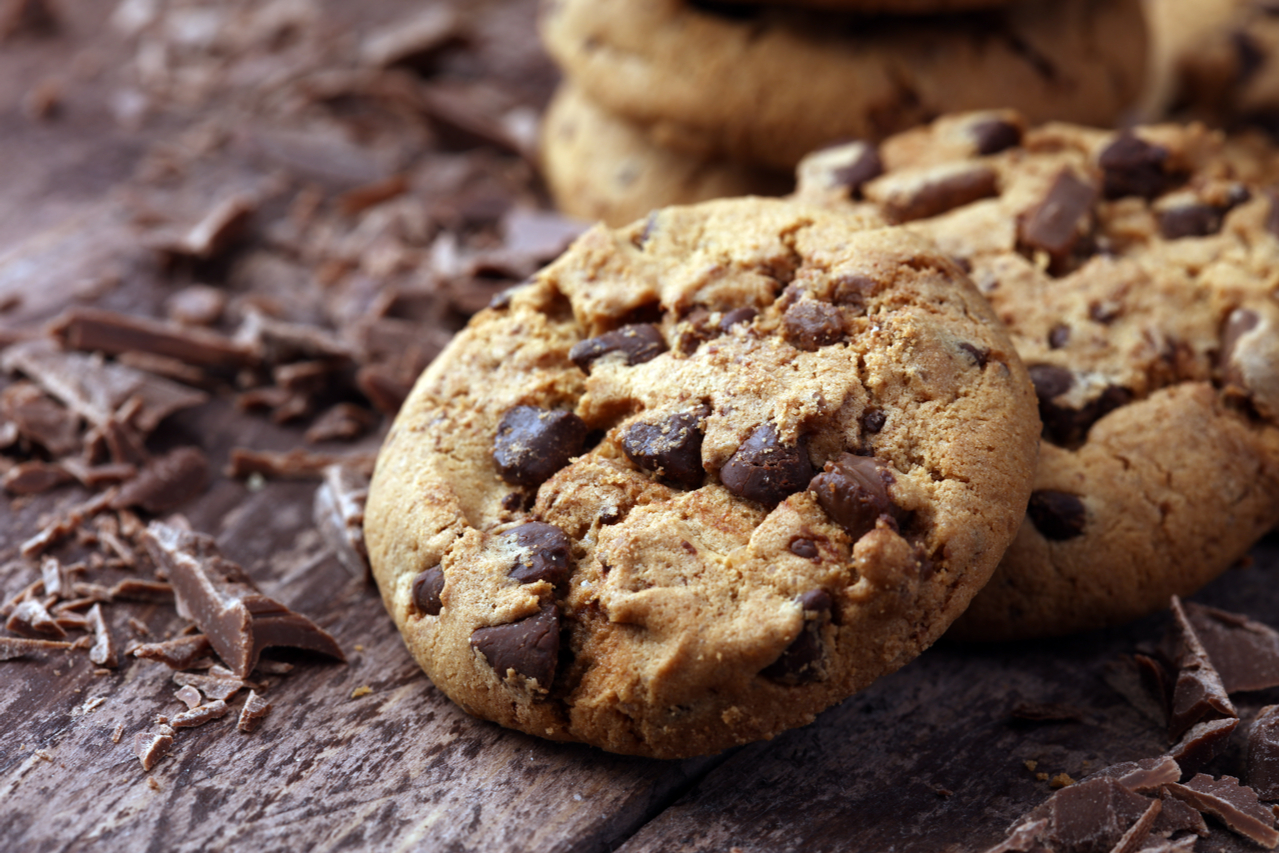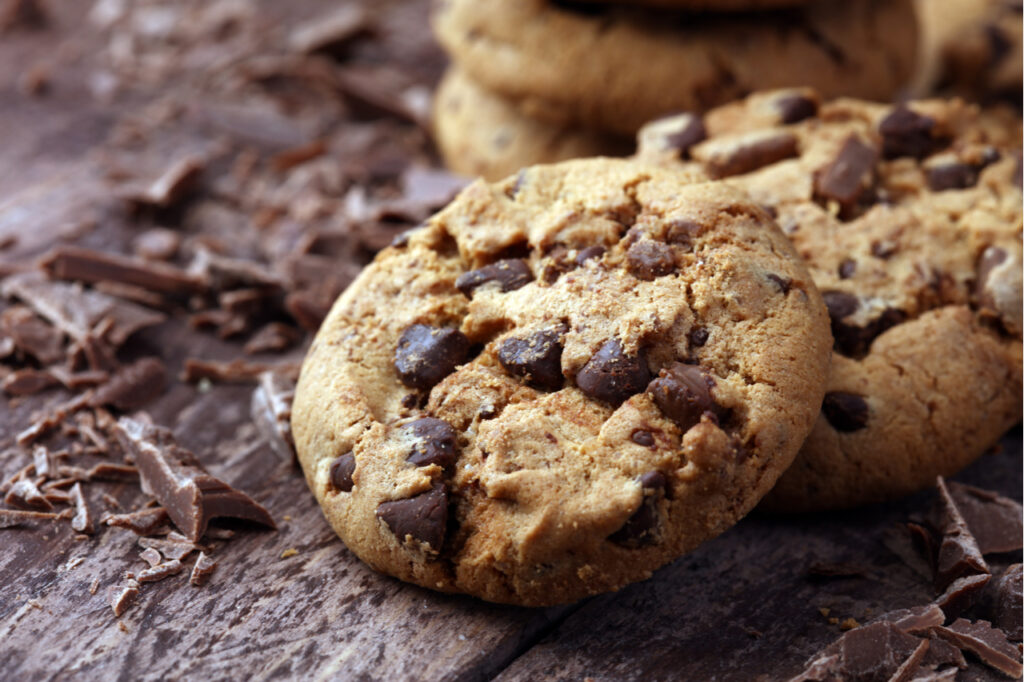 Vegan Chocolate Chip Cookies
Chocolate chip cookies are the ultimate comfort food, but if you're on a plant-based diet, many of the traditional recipes are no-gos. Check out this simple vegan chocolate chip cookie recipe from Tasty, which leaves out the milk, butter, and eggs. For a new twist on an old favorite, try substituting dairy-free carob chips or chunks in place of the chocolate. Carob is a bit sweeter than chocolate, doesn't contain caffeine, and may be easier on your stomach. It's also delicious!
Make Your Own Protein Balls
These easy protein balls are cute and poppable like donut holes, but they're much more filling. It's easy to customize them to suit your dietary needs and taste preferences. You can make them fruity, chocolatey, or sweet and salty. Try rolling chocolate protein balls in shredded coconut flakes for a flavor reminiscent of your favorite candy bar.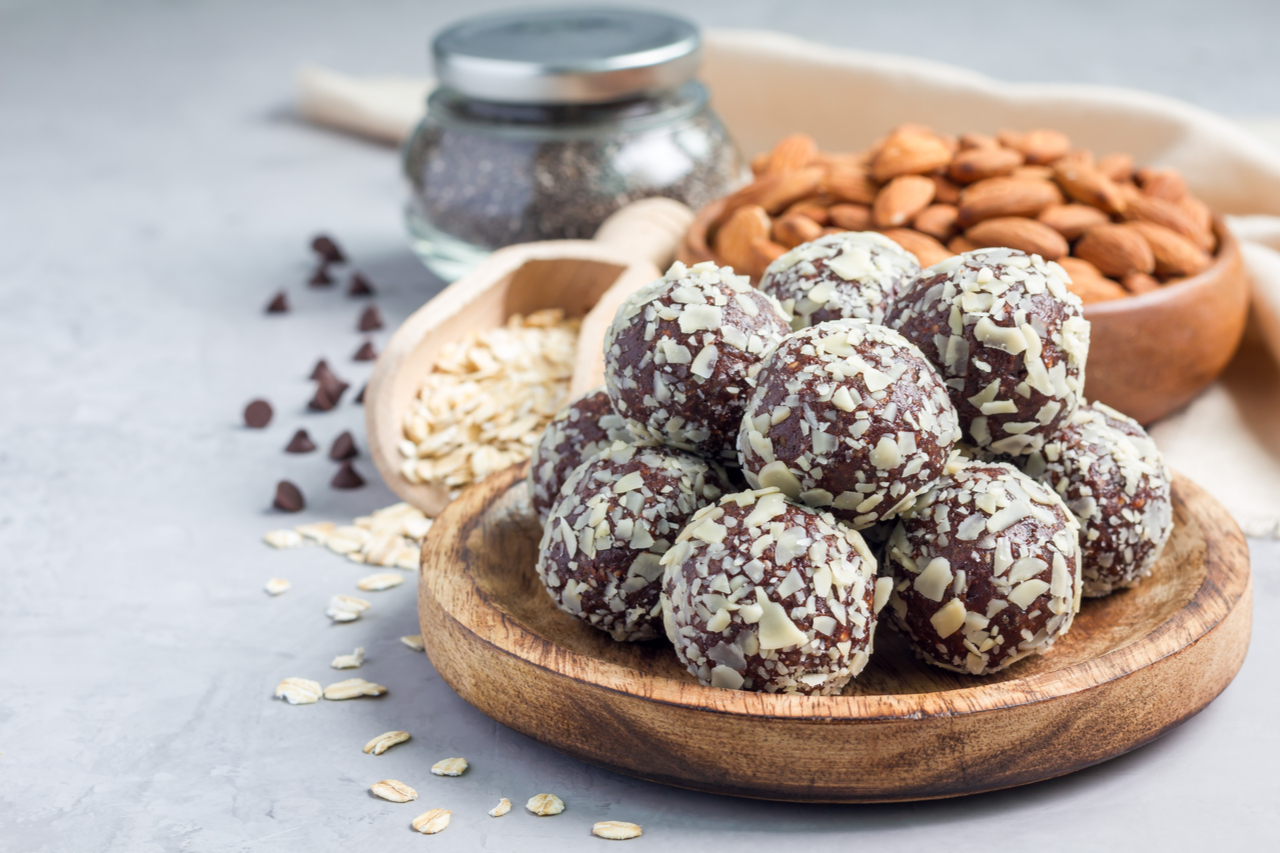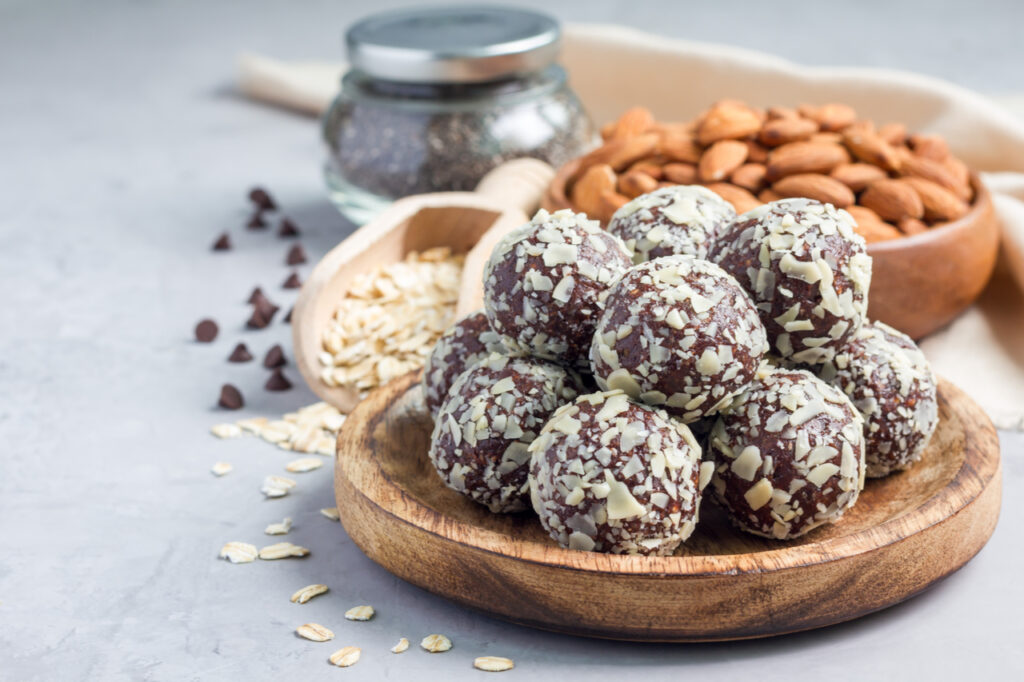 You can freeze protein balls for later enjoyment if you've made a huge batch. They should stay good in your freezer for about three months.
Peanut Butter and Jelly Protein Balls
Did you know PB&J, the school lunchbox staple, is a great source of protein? Peanut butter contains the most protein of any nut butter, making it an awesome ingredient in any snack. I doubt you need a recipe for a PB sandwich, so check out these fun peanut butter and jelly protein balls. They're perfect as a snack or dessert, and kids will enjoy them as a twist on their favorite lunch.
Oats Overnight
If you prefer your breakfast sweet, try making your oatmeal ahead of time with Oats Overnight for a quick and healthy breakfast (or lunch or snack). It's easy to make it protein-rich with regular or plant milk and protein powder, and you can add whatever fresh, dried, or frozen fruit you'd like. This nutritious breakfast is a great alternative to instant oatmeal, which is often full of sugar and sodium.
Banana Protein Muffins
Here's another quick and yummy breakfast idea: these healthy banana protein muffins from The Clean Eating Couple. They're a gluten-free and dairy-free snack, and they contain only seven grams of sugar per muffin. The recipe calls for an egg white and honey, but it's easy to make it vegan by substituting a flax egg and maple syrup. For a different take, you can use some of the carob chips you tried in your vegan cookie recipe here, too!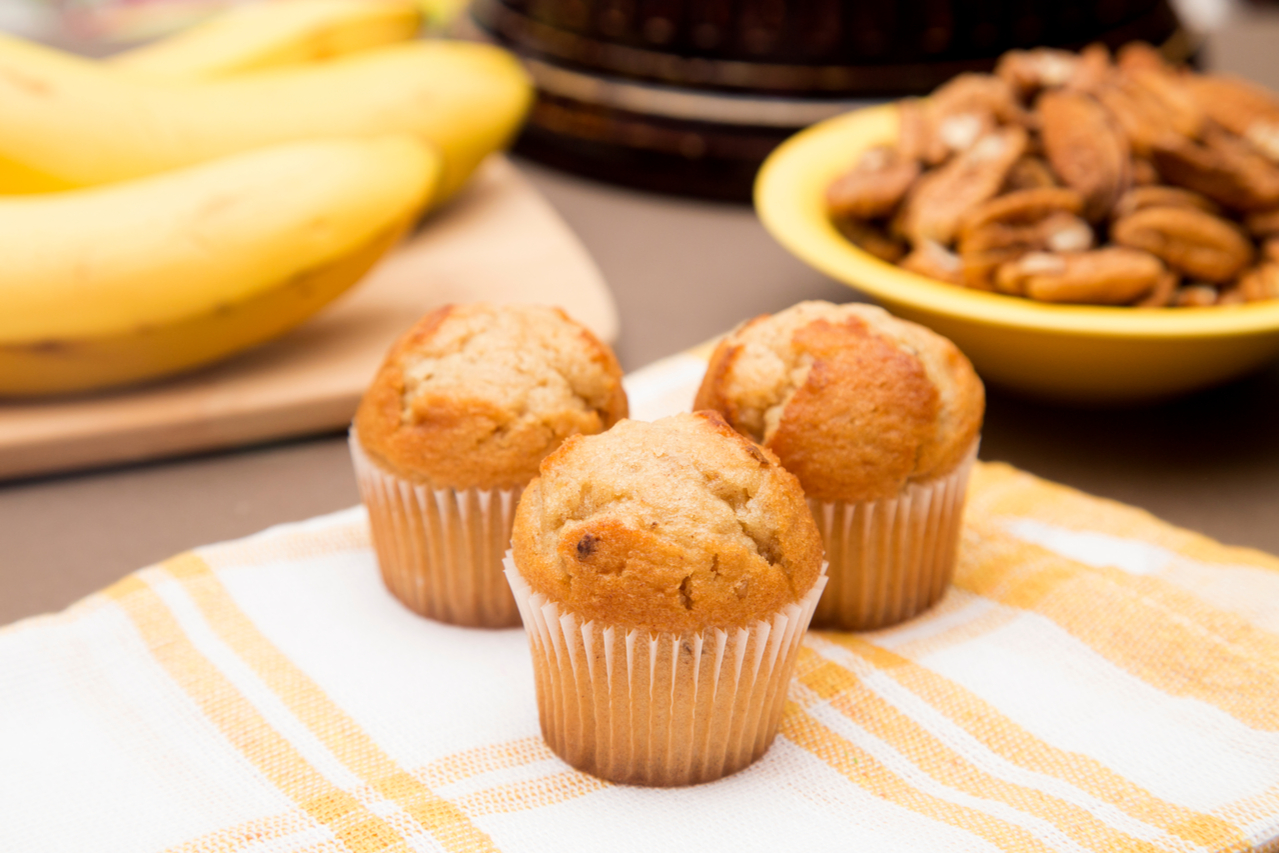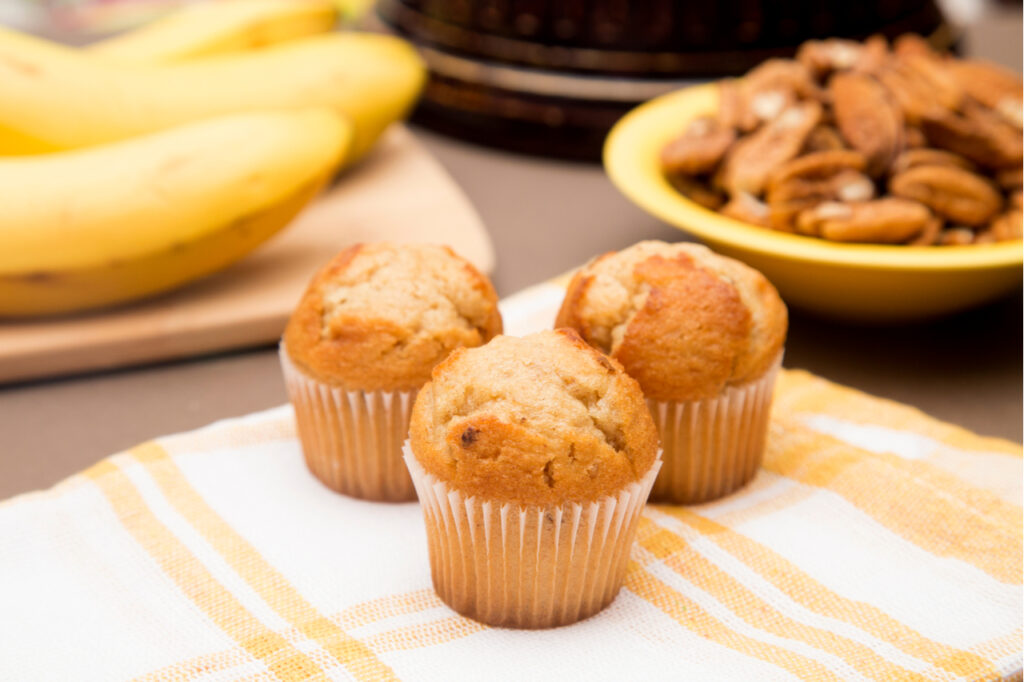 Yes, You Can Enjoy Cookies and Dessert!
When we commit to healthy eating, it's easy to fixate on "problem" ingredients like sugar. Just remember that, while you should stay mindful of your sugar intake, it's fine to enjoy dessert and other treats in moderation. Taking good care of yourself shouldn't mean depriving yourself of the foods you love. To get the most out of the cookies and other sweets you consume, look for products and recipes that are higher in protein, fiber, and other macronutrients. Be on the lookout for foods that satisfy your sweet tooth and fuel your body—they're the best of both worlds.
Facebook Comments