We may earn compensation from the products and offers mentioned in this article. However, any expressed opinions are our own and aren't influenced by compensation. To read our full disclosure, click here.
The Importance of Ergonomic Design
Ergonomics is a well-established scientific discipline devoted to improving human well-being in relation to other systems, such as technology. It is also referred to as human factors. It studies how humans work with their environment and how this interaction can be optimized to our advantage.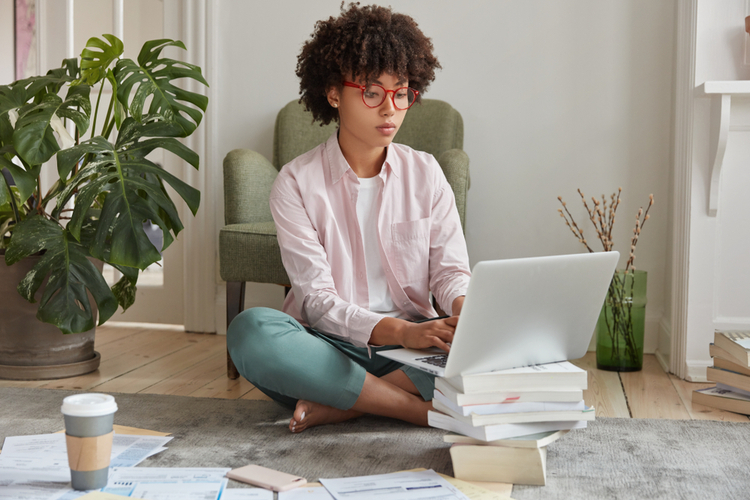 Over the years, plenty of research has found links between the prevention of musculoskeletal disorders at work and ergonomics. This is why the United States Department of Labor has issued strict guidelines related to workplace ergonomics through their Occupational Safety and Health Administration.
Keeping these guidelines in view, companies all over the world are introducing ergonomic designs that comply with the latest research, of which Nulaxy is one example. This is a huge step forward, as ergonomically optimized devices and accessories help reduce injuries and the risk of related diseases. For instance, the standard for an ergonomic desk table is 22 to 33 inches in height with the chair at least 16.5 inches high, so that the device comes at eye level.
Ergonomic solutions can help decrease fatigue and increase productivity. They ensure that you work in a manner that fits your needs. People working with optimized devices experience less pain and strain than those working with regular ones. Ergonomic improvements in the workplace increase employee satisfaction and productivity and reduce absenteeism by decreasing discomfort.
Additionally, ergonomics can help improve the mental well-being of users. Psychological ergonomics is a sub-branch dedicated to helping people make better decisions, reduce mental burden, and increase pleasure as well as motivation.
Benefits of Laptop Holders
The rapid advancement in technology has led to newer and faster models of laptops. But, unfortunately, no changes have been made to make the laptop itself more ergonomic. However, companies like Nulaxy have devised ways to fill this need.
From DeskCycle to heavy-duty laptop tables, there is a virtually unlimited number of products that are manufactured with the aim of making your work environment more comfortable. One such product is the laptop stand. If you've ever scrolled through office desk organising ideas, you might be aware of laptop holders.
Laptop holders come in ergonomic designs that not only keep your laptop cool but also enhance your physical and mental health. They bring the laptop to eye level, which is an ergonomic solution to reducing back pain and eye strain.
That stiffness you feel in your shoulders, neck, and back after a long day of work is mainly due to looking down at screens from the wrong angles. By placing your laptop on a laptop stand, you can effectively solve and prevent all of these problems. The ideal is to place your laptop at eye level, as it helps prevent hunched back, pain, and muscle tension.
Laptop holders also can help boost the laptop processor's performance, as they allow sufficient airflow under the laptop to prevent it from overheating. An overheated processor will slow down and might even get damaged. So, laptop holders essentially save your laptop from potentially irreversible damage as well.
Laptop Care Tips and Ergonomic Desk Height
You know the importance of eating healthy, taking breaks at work, and exercising regularly. Your laptop needs similar attention to perform and function properly. Most of us ignore the precautions when it comes to our laptops. So here are a few tips to maximize your laptop's performance:
Keep your laptop's lid closed when it's not in use. This prevents dust from getting on the screen and the keyboard. It also saves your keyboard from accidental spills.
Clean the screen with wipes regularly. Avoid using liquids. There are specific laptop wipes that work better than ordinary ones. Avoid touching or hitting the screen, as it is very sensitive and can crack easily.
Turn your laptop off when you're traveling and keep it inside a proper padded laptop case. Don't just put your laptop on standby mode for long periods of time.
Never use your laptop on a blanket, because it will heat up more quickly and may get damaged. Opt for laptop holders or stands with an ergonomic design instead.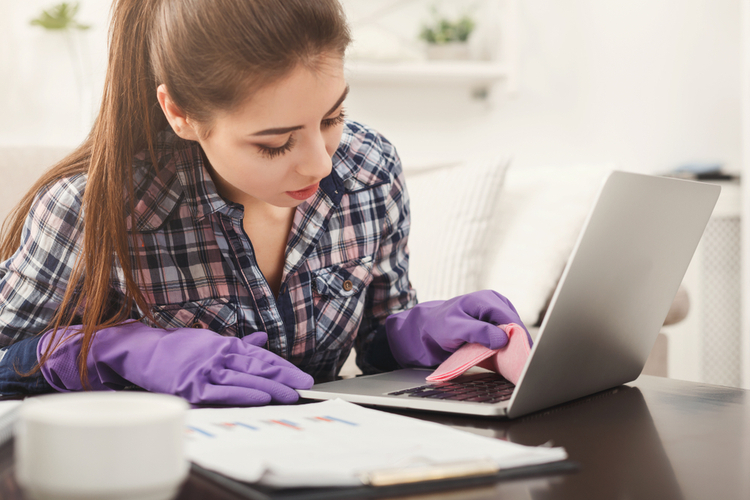 Now that you know the do's and don'ts for your laptop, it's time you learn some important laptop ergonomics.
Sit in a neutral posture, such that your neck is not bent forward or downward, but is aligned with your spine.
Ensure that your desk is at an ergonomic height so the laptop screen is at your eye level.
Keep back relaxed and supported by the chair.
Do not hunch or round your shoulders; they should be straight.
Keep your hands and wrists completely straight. Bending them will result in a lot of pain after some time.
If you spend a lot of time on your laptop, you should definitely look into the Nulaxy laptop stand. It can help you maintain good posture and relieve work-related stress and pain, and it will also keep your laptop from overheating. And make sure to keep our laptop care and ergonomics tips in mind to keep both your laptop and your body running smoothly.