Top Ten Books to Read For Presidents' Day 2021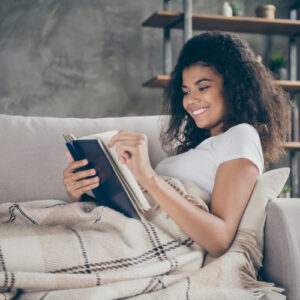 Best Overall
Best Value
Honorable Mention
Alexander Hamilton by Ron Chernow
Pros
Chernow magically transcribed Hamilton's life, and it reads more like a story than a biography. The book is exciting and inspiring, and I would dare to say that it helps improve your emotional intelligence in leadership if you consider yourself a leader. The author managed to write about every character so personally, that you will feel like you know them all and want to travel back in time to meet them.
Cons
Chernow is sometimes biased when it comes to his subject matter, bringing up Hamilton's many flaws, but when you think of him as a human being, it doesn't come as a surprise that he indeed had his issues, despite being highly positioned.
Bottom Line
Ron Chernow is a Pulitzer Prize-winning author who managed to present Alexander Hamilton, the Founding Father. Alexander Hamilton is arguably one of the most misunderstood people in the world. Chernow makes great points describing his life in a genuine and honest, but entertaining, way.
Notorious RBG: The Life and Times of Ruth Bader Ginsburg by Irin Carmon
Pros
The amazing thing about Ruth Bader Ginsberg is that she changed the lives of American women. She became a lawyer when women were not accepted into the legal profession. Most of the current laws were biased against women and people of color, and the brave Ruth was battling for gender and racial equality.
"Men and women are persons of equal dignity and they should count as equally before the law."
She once said that she saw herself as a kindergarten teacher in those years because she thought the judges didn't see the discrimination for what it was.
Cons
The author spends quite some time talking about Ruth's wardrobe, workouts, etc., so be prepared for all of it.
Bottom Line
This book is an amazing reminder that we're all human and equal in front of God and the law. I couldn't recommend it more. This might also be considered a wellness book.
You Never Forget Your First: A Biography of George Washington by Alexis Coe
Pros
When you think of a biography, you think about a serious book talking about serious people in a serious way. This one is the opposite of all that. It is fun, entertaining, witty, and most importantly, factual.
Coe is a fascinating, award winning author and historian, excelling in her work. In this book, you learn all about the myths and truths about George Washington, starting with his wooden teeth (spoiler alert—he did not have them) and his illnesses while being a young boy growing up with his single mother. You'll also learn about his hobbies and likes and dislikes. Coe made a point to tell what the previous biographies got wrong.
Cons
A lot of people think Coe is telling an incorrect story and don't like the way she explained the facts.
Bottom Line
This book is a page turner and an absolute favorite of mine.
All the King\'s Men by Robert Penn Warren
Pros
This book is all about how actions have consequences. Although the novel is about political corruption, it covers much more ground. The author won a Pulitzer Prize for this book, as well as an award for poetry. The way it is written, it sounds like a song that you just want to put on repeat.
Cons
Robert Penn Warren wrote this book in poetry, and if you're not a fan of poetry, you will be disappointed.
Bottom Line
I love this book. It is a page turner, and is exciting and suspenseful. You just want more of it.
Primary Colors: A Novel of Politics by Anonymous
Pros
I enjoyed reading this book. I loved the way the characters are described. It makes you feel like you know them personally. What I especially enjoyed was the dialogue—although full of dummy colloquial expressions, the natural sound was key for me. At times, I felt like I was reading about Bill Clinton and his successful run in 1991.
Cons
Some people really didn't like the fact that the story and the main characters resembleBill and Hilary Clinton.
Bottom Line
This book is such an enjoyable and fun read. It is witty and well written. The fact that it resembles the Clintons' lives only makes it better. You know what they say—behind every great man, there is a great woman!
Young Jane Young by Gabrielle Zevin
Pros
This book is such an amusing and fast read. It's all about choices, relationships, and responsibility—which is what we all need more of during these hard times. Zevin's writing is witty and lovely. I can't compare it to Notorious RBG, but it does have some similarities as the story comes down to empowering women.
Cons
Male characters are pretty much cliched and displayed in the worst way with all of the flaws and bad qualities—infidelity, aggression, insincerity, and selfishness.
Bottom Line
I love Gabrielle Zevin and her style, and I truly enjoyed this book. Although the book is not about males at all, they appear and they don't look nice. Gabrielle presented them like people you wouldn't want to hang out with.
Charlotte Walsh Likes To Win by Jo Piazza
Pros
This book is an amazing read by Jo Piazza—an author I really love. It's yet another story about empowering women and the discrimination and unequality they face daily. This book is a story of humanity's place in gender discrimination and political wars.
Cons
I didn't really like the ending. Also, some people might not like the way the main character transforms into another person by the end of the book.
Bottom Line
The plot was amazing, and I really enjoyed the twists and turns.
Game Change: Obama and the Clintons, McCain and Palin, and the Race of a Lifetime by John Heilemann and Mark Halperin
Pros
This was a quick and enjoyable read. The book, while shocking at times, was illuminating and funny. All of the characters are described very intelligently with every characteristic any human has—flawed, smart, motivated, driven, and egotistical. This is a perfect book to read during active political campaigns.
Cons
The beginning of the book is amazing, but toward the end, the author rushes. It made me feel like I wanted more after it was done. So if you don't mind being rushed, this one is definitely for you.
Bottom Line
A fabulous read for those who like to get behind the scenes of political campaigns. It explained all of the events that happen that we don't actually see. A lot of the times we take things for granted and don't even realize the amount of work that needs to be put in order for something to work. I highly recommend this book.
Franklin & Washington: The Founding Partnership by Edward J. Larson
Pros
Although there are many books about these two great men, there aren't many books that refer to their relationship. I knew about both of them, but it is only when I read this book that I learned more lesser known details.
Cons
It was a fairly short read but a very interesting and intriguing one. I enjoyed every page.
Bottom Line
This book covers two of the most important figures of our nation. It is a great read to get an insight on their relationship and to see how the revolutionary period started.
The Female Persuasion by Meg Wolitzer
Pros
This is another incredible book about feminism and women empowerment. Wolitzer's writing is witty and knowledgeable. This is a novel about power, influence, ego, and loyalty. Sisterhood is an important part of the writer's story. It can take you back in time, but at times, you find yourself right here and now. The characters are perfect in the most fascinating way, and I enjoyed every step of the main character's journey.
Cons
Some might argue that the plot could have been more interesting. While I wouldn't call it boring, there are nuances of too much description. Editing it down wouldn't hurt for sure.
Bottom Line
The Female Persuasion is a great read, not too long and definitely not boring. Women empowerment is an important part of our lives today, and equality even more so. This book is a great read, especially for younger generations.
We may earn compensation from the products and offers mentioned in this article. However, any expressed opinions are our own and aren't influenced by compensation. To read our full disclosure, click here.
Nothing beats a good old book to set the right mood for an upcoming holiday—in this case, Presidents' Day. Especially during the wintertime, sitting by the fire or window wrapped up in your cozy, favorite blanket with a hot beverage in one hand and a book in the other is the best way to spend an afternoon. Also, there are many benefits of reading like improved memory, mental clarity, and more!
Presidents' Day has never had a better meaning to it than now. As we prepare to get to know our new president a little bit better, here are some of the books I recommend reading to set the right expectations for the next four years.
In need of a good read this Presidents' Day? Try out any of the books above to broaden your perspective on American history, politics, social issues, and more!