We may earn compensation from the products and offers mentioned in this article. However, any expressed opinions are our own and aren't influenced by compensation. To read our full disclosure, click here
What to Consider Before Buying Coffee Beans
Making coffee is easy, but making delicious coffee requires the mastery of a few tricks. For instance, when you're looking at what coffee to buy, make sure the package is properly sealed. Poor packaging does not keep the coffee inside fresh. Moreover, if it's environmentally friendly, it shows that the brand has good ethics. The best practice, though, is to support local farmers and roasters by purchasing directly from them. Grocery stores focus more on durability than quality.
The coffee roast level determines its flavor. If you prefer a smokey, burnt taste, go for high roast levels; if not, look for options that say light or medium. The country of origin also affects the coffee's taste. As we mentioned in our Trade Coffee review, it has over 400 different options for you to try, with coffee collected from different regions. It can give you a good idea of each variety. Also, watch out for the roast date on the package. Most coffees lose their flavor two weeks after roasting. So if you want to drink coffee that is fresh, give Trade Coffee a shot because they roast it just prior to delivery.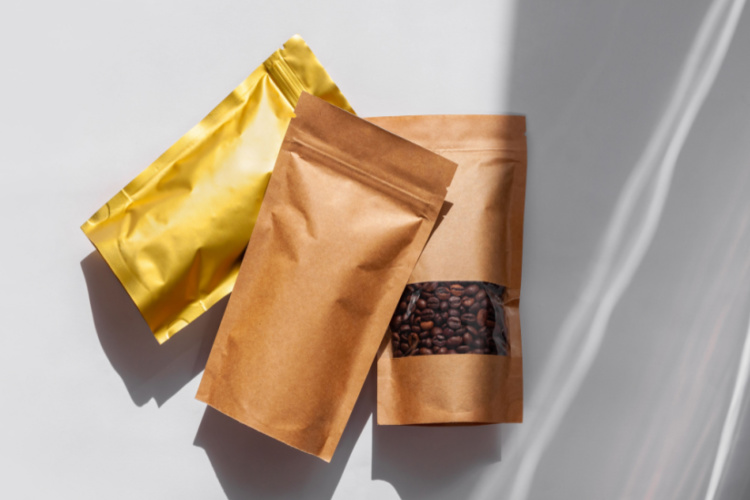 Another thing to keep in mind is that cheap coffee is vastly different from expensive coffee. Price means quality in the coffee world. If you like your morning cup of joe with milk, then pick beans that complement it. Not all types of coffee taste good with milk. For starters, take the quiz on Trade Coffee's website to find your perfect match. Additionally, buy whole beans and grind them just before making coffee whenever possible. This helps it retain its richness.
What Is Trade Coffee?
Trade Coffee is an online coffee subscription that acts as a broker for over 400 roasters all over the US. In our Trade Coffee review, you'll see they offer both one-time orders and subscriptions. When you pick a coffee, the respective roaster ships it directly to you, roasting it immediately before sending it your way. That means the coffee you receive is fresh and worth every penny. Most coffees in grocery stores, on the other hand, are roasted over a month before they're available for sale. If you are serious about your coffee, don't use stale brands when Trade offers you premium coffee beans delivered straight to your door.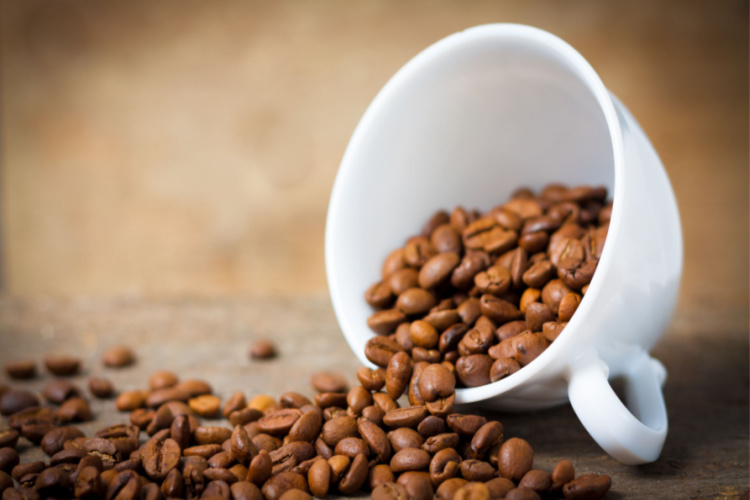 Our Trade Coffee review also mentions how the large variety can be confusing. If you're indecisive, or simply don't know much about coffee, it's all right. Trade has a quiz to make things easy for you. Once you select your equipment and preferences, it will give you recommendations accordingly. It's pretty accurate, and many customers are satisfied with its results. If you don't like yours, you can get it replaced within a week for free! Their website allows you to browse according to different categories, including coffee roast levels, scents, taste, and cold brews. Whether you want to try something surprising and unconventional or go for more traditional flavors, Trade has it all.
One of the most striking features of their subscription is that, if you go on vacation or simply cannot receive your orders at any given moment, you can put your subscription on pause. Their prices range from $15 to $25, which is pretty affordable for the quality they're offering. So bring out your Nespresso Vertuoplus Expresso Machine and get brewing!
Coffee Roast Levels: How Do They Differ?
There are five roast levels used by Trade Coffee. What do they mean? Well, the longer a coffee is roasted, the higher its level. For example, the flavor of lightly roasted coffee is comparatively underdeveloped, which gives it its characteristic fruity smell and toasty taste. These are rarely available in the market because it is easier to just darken all the beans than to stop early and end up with a mix-up of light and dark roasts. It is mostly used when brands intend to create unique and distinct fruity or herbal flavors.
Medium is the most balanced and tastes the best, too. It is when the coffee begins to adopt a caramelized flavor. Medium roasts are less acidic than light ones and are more intense. Dark roasts lose much of their original flavor and thus have a more burnt taste than others. They go well together with chocolaty and nutty combinations.
You might be curious to know whether caffeine is bad for you, or if certain types of roasts are healthier than others. It is generally accepted that caffeine, when taken in the right amounts, does have a number of benefits, and these include improved concentration and weight loss. But there is little difference between the effects of light and dark roasts. This is because both have similar amounts of caffeine and only vary in flavor. You can go for either one, so there's no need to figure out how to stop drinking coffee unless you're drinking excessive amounts of it.
If you're looking to up your coffee game and support local US businesses, give Trade Coffee a try and treat yourself to the best cup of coffee you've ever had.