Allergens in the Air Today and Indoor Air Quality
Your air quality is important and can have a considerable impact on your allergies and overall health. Often, spring and summer are the worst seasons for allergy sufferers. Both natural processes and human activity can alter air quality and increase the number of allergens around you.
The most common allergy triggers are pollen, mold spores, and dust mites. Typical symptoms of allergies include runny nose, sinus swelling, and itchy, red eyes. Anyone who lives with hay fever or a dust allergy understands how uncomfortable it is when your allergies are triggered. Allergies can take a surprisingly hard toll on your mind and body, making you feel run down and even causing trouble sleeping.
While outdoor air quality can greatly affect your allergies, it's tough to control your outdoor environment. Although outdoor pollution impacts air quality, indoor air quality is also a significant factor for allergy sufferers. Several things can affect indoor air quality like:
Pet dander
Poorly maintained HVAC
Dust and mold
Faulty vents
Air fresheners and plug-ins
By addressing any issues and improving your indoor air quality, you can reduce airborne contaminants and allergens that trigger your symptoms. Keeping your HVAC filters clean, removing pet dander, dust, and mold, and maintaining your environment help lower indoor allergy triggers. Purchasing an air purifier and placing it in the room you use the most can also help to clean the air. It's simple: the cleaner the air, the fewer allergens, which can ease allergy symptoms.
How Does Vollara FreshAir Mobile Air Purifier Work?
Vollara's FreshAir Mobile air purifier device uses ActivePure Technology and Needlepoint Ionization. ActivePure Technology is the most powerful air and surface purification technology. It works by quietly improving the air quality of your indoor space. By purifying the air and reducing odors, it can improve overall quality of life and protect you from itchy eyes and a stuffy nose.
The manufacturing brand is a global leader with a range of air purification devices for varying needs. The Vollara FreshAir Personal Ionizer is another excellent option, especially if you're looking for a battery-operated air purifier. It's easy to recharge but is slightly bigger than the FreshAir Mobile version.
FreshAir Mobile offers several benefits by disinfecting surfaces, removing odors, dirt, and dust from the air, and creating healthy indoor air. The device uses high-intensity UVC light to oxidize and ionize the air. Air purifiers that use UV light work by using shortwave ultraviolet light to inactivate airborne pathogens like dust, mold, bacteria, and viruses.
What Are Volatile Organic Compounds?
So, why should you worry about indoor air quality if you can shut the windows and keep the world out? You probably know that it can be harmful to breathe in poor air when you're outdoors, but it can have serious side effects indoors as well. Considering you spend 90% of your time indoors, your air quality is so important. Poor indoor air quality has been linked to lung disease, asthma, and COPD.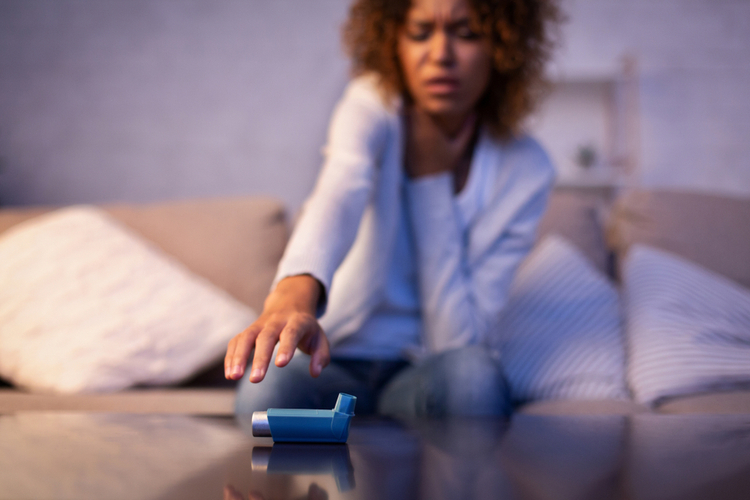 Breathing good quality air is critical for your overall health and well-being. The air inside your home can be five times as polluted as outdoors. Sources of indoor pollution include:
Carpet cleaners
Detergents
Asbestos
Volatile organic compounds
Volatile organic compounds or VOCs are carbon-containing organic chemicals in the air. They can come from several sources like building materials, household products, and tobacco smoking. Typically, indoor air contains several VOCs that can be harmful to your health. VOCs can cause eye, nose, and throat irritation, fatigue, shortness of breath, headaches, and skin problems.
Breath of Fresh Air: Vollara FreshAir Mobile Review
Although it's tempting to light a candle and burn some incense, some candles can release VOCs into the atmosphere when you burn them. Even though there are several aromatherapy benefits, it's essential to avoid paraffin wax candles in your self-care routine.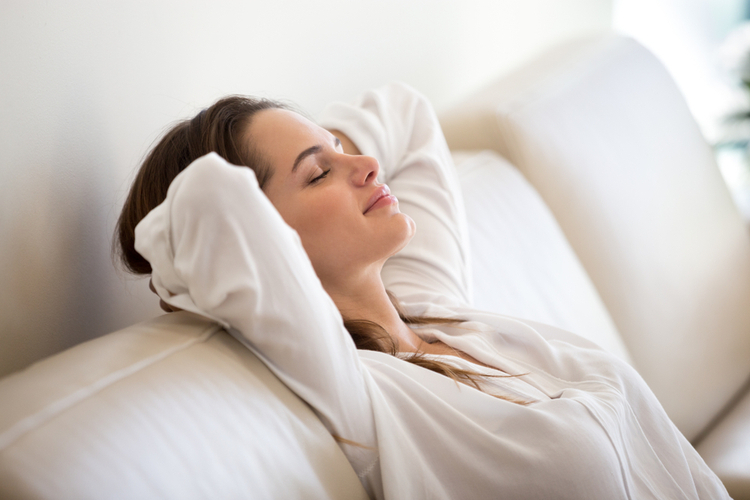 When improving your indoor air quality, the three basic strategies are source control, ventilation, and cleaning the air. The Vollara FreshAir Mobile is a pocket-sized device that you can take to the office, around the home, or when you travel. With a super sleek and simple design, the air purifier is easy to use and mountable in several positions.
If you suffer from seasonal allergies and worry about your indoor air quality, an air purifier is a must-have. You can reduce airborne allergens, contaminants, dirt, and dust to ease allergy symptoms and promote a healthy and pure indoor space. Your air quality impacts your overall health. When you are constantly breathing in harmful contaminants, especially indoors where you spend most of your time, it can have serious side effects. By taking the time to improve the air quality in your environment, you can take a true breath of fresh air to boost your sense of well-being.
Facebook Comments