Why Do You Need an Air Purifier?
According to the United States Environmental Protection Agency, indoor air is often two to five times more polluted than outdoor air. On average, Americans spend 90% of their life inside.
Clean air is essential for everyone. While an environment can look squeaky clean, it can still contain invisible particles and dirt that can be harmful to your health. Air purifiers can benefit people who suffer from asthma and allergies. They can also be beneficial in getting rid of secondhand smoke. One of the reasons many people get air purifiers is to reduce concentrations of air pollutants.
Thousands of chemicals and particles lurk in the home, from cleaning products and cooking on a gas stove, to scented candles and treading in allergens on your shoes. Indoor air quality is critical for your overall health. When you start to think about indoor air pollution and the quality of the air you're breathing, the potentially harmful effects are alarming.
How Does the Vollara Air Purifier Work?
Vollara is a global leader and manufacturer in natural health and earth-friendly technologies. The FreshAir Personal device works by generating ion streams that charge the particles around the user. These particles then attach to each other and fall away from the breathing zone. It's this process that creates a particle-reduced area and decreases the concentrations of airborne pollutants.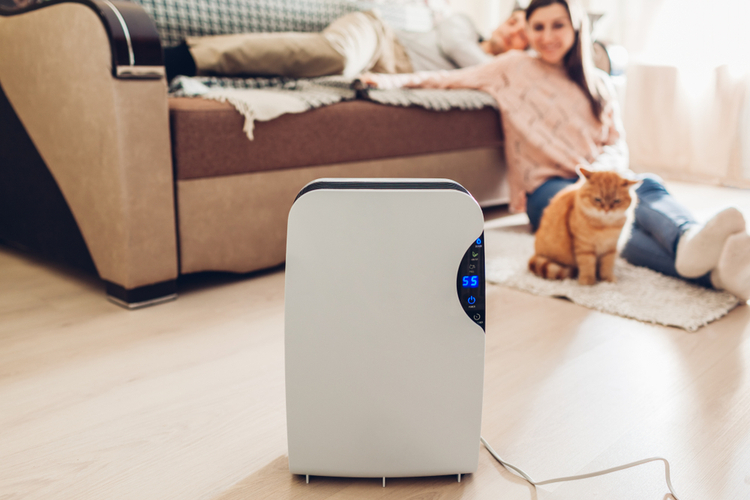 The air-cleaning unit features a built-in ionizer to attract and capture particles. In turn, this reduces allergens and pollutants that invade your personal breathing space. Unlike your typical air purifier, the Vollara FreshAir Personal requires no fans, filters, or maintenance to use. You switch the device on or off and let it work its magic on your breathing zone.
Filter vs. Filterless Air Purifier
When buying an air purifier, you will come across the filter and filterless options. The best choice depends on the environment you plan on using your air purifier in.
With filterless air purifiers, you have two main options to consider: ionic purifiers and photocatalytic oxidation (PCO) purifiers. Alternatively, filtered purifiers can use high-efficiency particulate air (HEPA) filters, activated carbon, and metal filters.
Often, filterless air purifiers don't use as much energy, require very little maintenance, and are ideal for larger rooms. They tend to be quieter than filter air purifiers. On the other hand, filter purifiers are great for targeting allergens, odors, dust, and dander. They trap the pollutants and by-products inside.
4 Amazing Air Purifier Benefits
Air purifiers can reduce and indeed neutralize some of the threats from indoor pollution. If you suffer from allergies, asthma, or other respiratory conditions, you may benefit from an air purifier.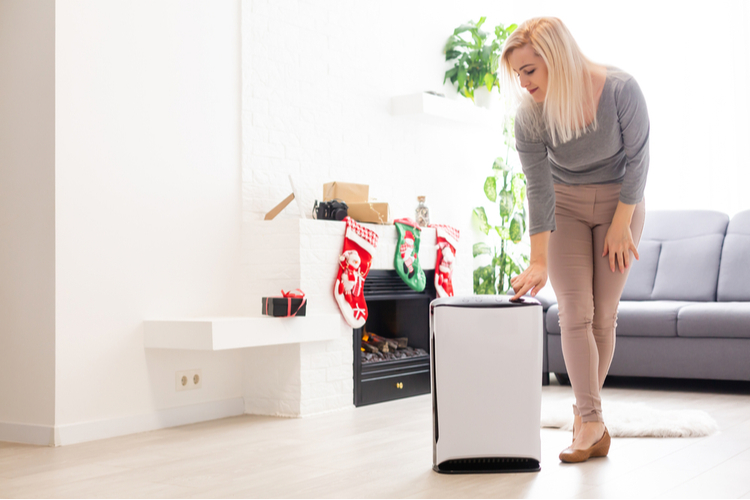 1. Relieve Asthma and Allergy Symptoms
There is a link between air pollution and asthma. Research shows that using an air purifier may help to relieve asthma symptoms, especially in children. One way air purifiers can help is to remove asthma triggers and allergens from around the house.. Air pollution can include gases, smoke from a fire, and dust particles.
2. Eliminate Harmful Chemicals
An air purifier can help keep harmful chemicals out of your personal space. The right air purifying device can effectively remove and reduce a wide range of chemicals, pollutants, and toxins in the air.
If you're looking for ways to reduce the chemicals and potentially harmful particles around you, don't forget to clean your phone. For anyone wondering how to avoid coronavirus, washing and disinfecting surfaces is essential. It's so easy to skip your phone when cleaning and disinfecting surfaces in your house. But your phone can be full of harmful bacteria. PhoneSoap 3 will quickly sanitize your phone and charge it simultaneously.
3. Neutralize Odors
Another benefit of an air purifier is that it can neutralize the odors around you and freshen up your breathing zone. Scents often come in and out of the home, like pet odors and secondhand smoke. Air purifiers can reduce and remove odor-causing particles, helping to neutralize smells.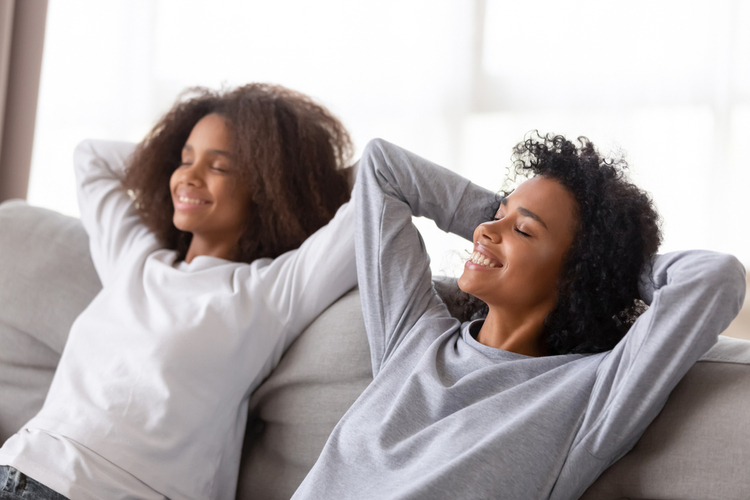 You can create a more relaxed environment with certain essential oils using an aromatherapy diffuser. Diffuse essential oils into the atmosphere and feel the relaxing benefits and great smells.
4. Remove Airborne Contaminants
Remove airborne contaminants and allergens to help ease allergies and asthma symptoms. Ionic generators work by creating a static charge by the airborne contaminants in your personal breathing zone. Once charged, these particles (dust, pet dander, allergens, etc.) will stick to the nearest surface they find. This is why the air you're breathing feels cleaner.
Vollara FreshAir Personal Ionizer Review: Is an Air Purifier Worth the Money?
The short answer is yes. Although it's impossible to limit all your exposure to chemicals and air pollutants, anything you can do to minimize your exposure is a huge benefit. The air you breathe is so important to your health, and anyone who suffers from allergies understands the importance of air quality. By investing in a good air purifier, you can reduce allergens and improve allergy and asthma symptoms.
Facebook Comments