4 of the Best Immune System Booster Vitamins
The coronavirus pandemic has thrown the immune system into the spotlight. Many people are trying to find out how to strengthen the immune system and stay healthy. Often, the solution to a robust immune system isn't that simple. That's because the immune system itself is complicated. There is no one thing you can do that will guarantee a healthy immune system. Instead, it's a combination of factors that contribute to improved immune health.
The immune system is complex. It's a network of cells, organs, and proteins that defend your body from infection and invading microbes. Your immune mechanisms help your body to identify a pathogen and then remove the threat. Most importantly, your immune system protects your body from harmful substances or germs that could make you sick. Things like viruses, bacteria, and parasites can kick your immune system into defense mode.
Here are four of the best immune booster vitamins for maintaining an optimal immune system.
Vitamin C Benefits
When searching for supplements to support your immune system, no doubt you will come across vitamin C. The water-soluble vitamin is found in lots of fruits and vegetables. It's an essential vitamin, which means that your body doesn't produce it on its own. So you need to obtain it through your diet or via a supplement.
Vitamin C is a powerful antioxidant. Antioxidants are molecules that help to boost your immune system. They do this by protecting cells from harmful molecules known as free radicals.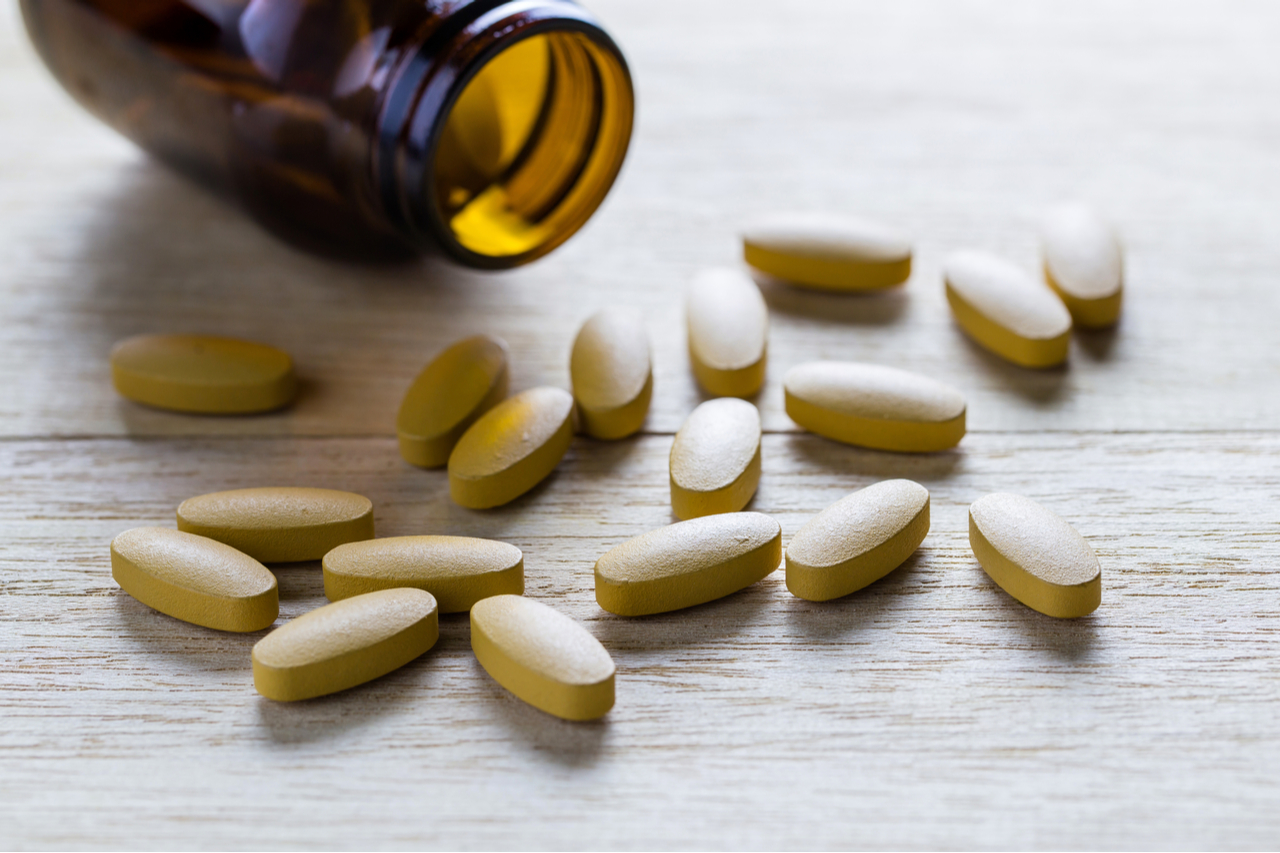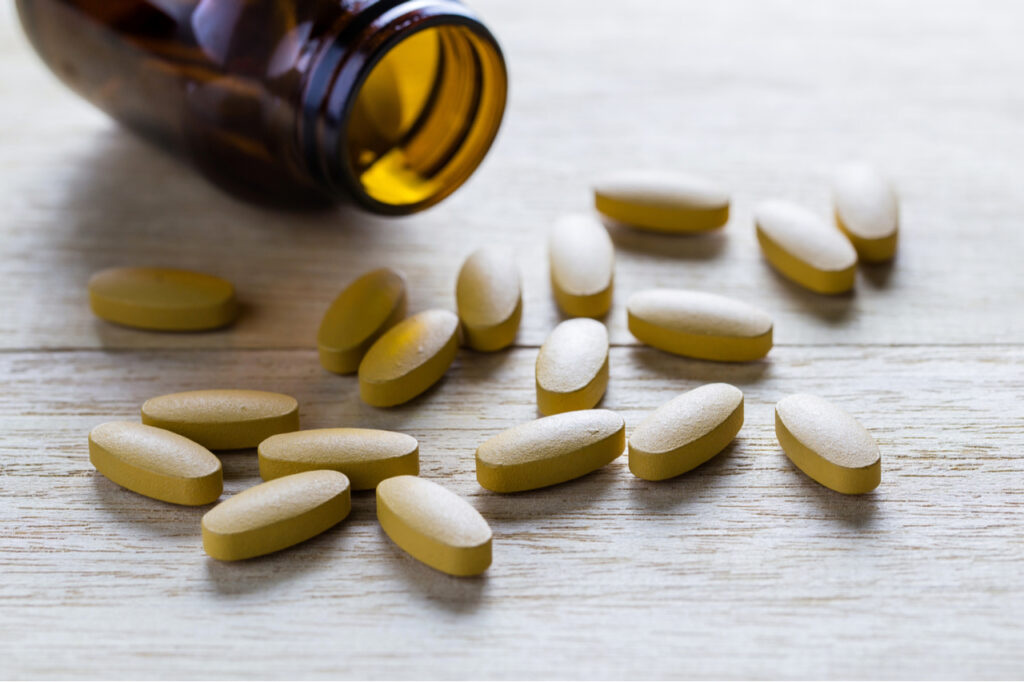 Several studies have shown that vitamin C can up-regulate the activity of immune cells like natural cells, T-Lymphocytes. This means that vitamin C encourages the production of these cells, which help protect your body against invading germs and infections.
Interestingly, vitamin C deficiency results in impaired immunity. This means that you're more susceptible to infections. One study shows that people with pneumonia usually have lower levels of vitamin C. After supplementing with vitamin C, the recovery time for phenomena appears to be shorter.
Research suggests that supplementing with vitamin C both prevents and treats respiratory and systemic infections. Systemic infections are those that spread throughout the whole body, like flu.
Zinc Benefits
Zinc benefits bone growth, wound healing, and brain development. The vitamin is a major component in maintaining proper immune system functioning. Interestingly, zinc affects several aspects of the immune system. It's essential for the development of the functioning of immune cells that help protect your body.
Zinc has become a popular treatment for the common cold. Many studies suggest that zinc may reduce the duration of the common cold. Alongside this, it looks to lessen the symptoms and severity of a cold.
This mineral not only supports your immune system, but also your metabolism! And it may even reduce the risk of some age-related diseases. One large study with over 4,200 people investigated the effects of taking daily supplements of vitamin E, vitamin C, and beta-carotene with 80 mg zinc. Researchers found that the supplements decreased vision loss and reduced the risk of age-related macular degeneration (AMD).
What is Elderberry Good For?
There are about thirty types of elder plants and trees all over the world. The most commonly used for its health benefits is the European version, also known as Sambucus nigra. The elderberry's history of use dates back as far as 400 BC. Hippocrates referred to elder as the "medicine chest" for all herbs. This may be because of its countless benefits and the ability to use all parts of the plant.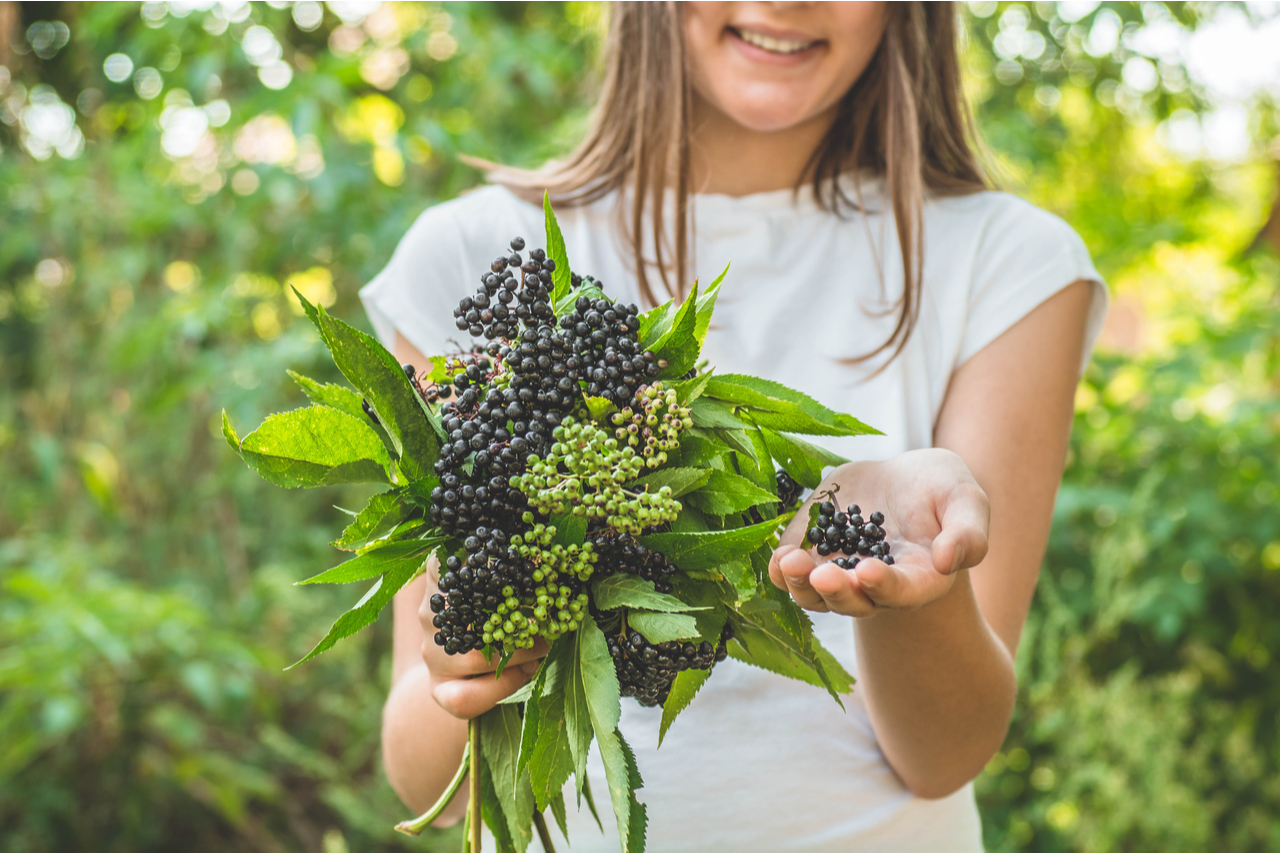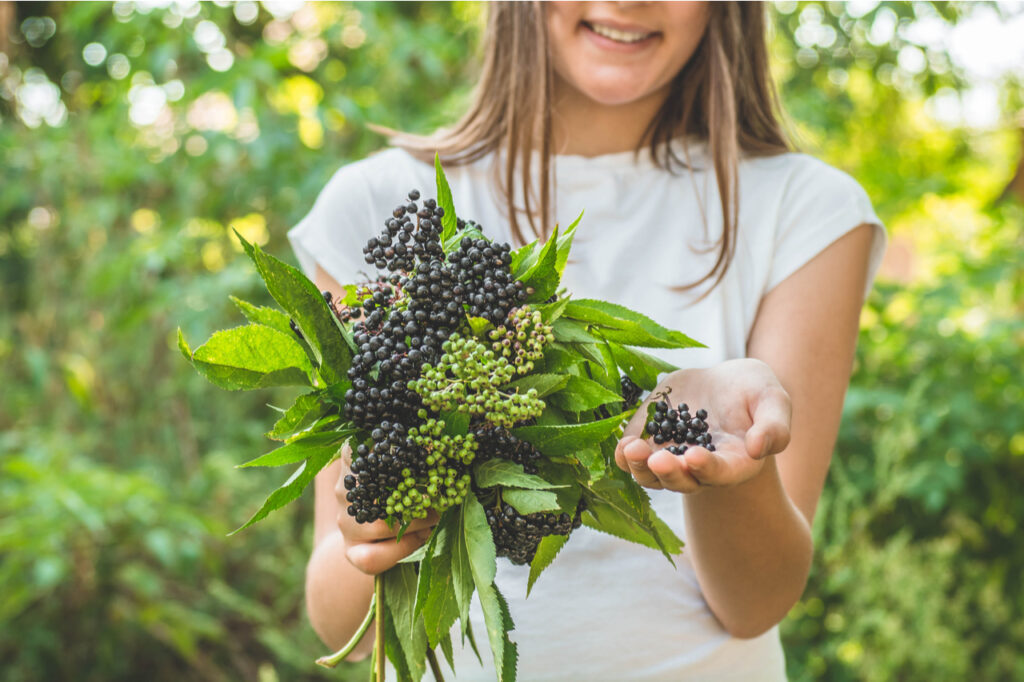 Traditionally, elderberry was a remedy for cold and flu and one of the best immune boosters. But, throughout the years, elderberry has also been used to treat a range of conditions like constipation, headaches, joint and muscle pain, fever, kidney problems, stress, and respiratory infections.
The berries and flowers of elderberry are full of immune-boosting antioxidants. It's well-known that a diet rich in antioxidants and flavonoids is one of the best ways to maintain a healthy and robust immune system.
Benefits of Vitamin D
Vitamin D is a fat-soluble vitamin that is incredibly important for your body to function correctly, especially your immune health. Research consistently shows that adequate vitamin D levels make you less prone to infection and much more resistant to developing certain diseases, including cancer.
Unfortunately, about 42% of people in the United States are deficient in vitamin D. Some parts of the population have even higher levels of deficiency, such as premenopausal women and people with poor nutrition habits.
When your body is low on vitamin D, it can lead to several issues, such as a loss of bone density, higher autoimmunity, and low calcium levels. Vitamin D helps your body to regulate calcium. So without enough vitamin D, it can have severe effects on your bones and other areas of your health.
Vitamin D is naturally present in a few foods and available in dietary supplements. When you expose your skin to sunlight, your body produces vitamin D. During the winter months, it can be hard to get enough vitamin D to maintain optimum levels.
Dietary sources of vitamin D include:
Oily fish
Mushrooms
Egg yolks
While you can boost the immune system with certain foods, it's hard to get enough vitamin D through diet alone. When you consider the fact that many people are spending more time indoors due to winter weather, a vitamin D supplement is a crucial part of your immune-boosting arsenal.
What is the Best Immune Booster Supplement to Add to Your Daily Routine?
Finding the right immune support supplement can be a bit of a minefield. After one Google search, it's easy to get a bit overwhelmed by the amount of choices you have. With hundreds of brands, doses, and combinations to choose from, what really is the best supplement?
The 1AND1 SHIELD supplement is a great tool for keeping your immune system healthy. 1AND1 stands by their products 100%.
All the options discussed in this review are useful and do play a role in supporting the immune system. The problem is that you are looking at taking at least four different capsules each day. The price starts to rack up when you're buying multiple products, and noone wants to be taking a lot of tablets each day.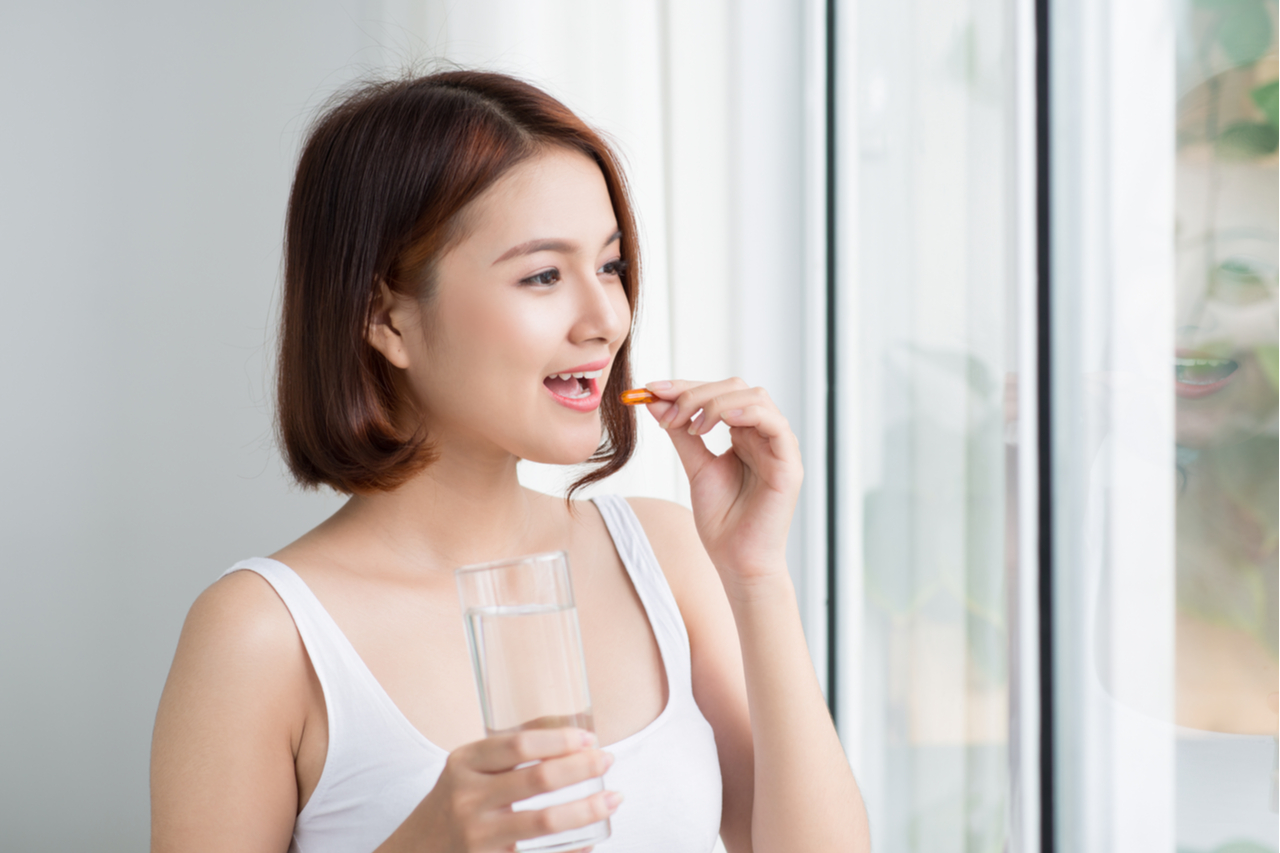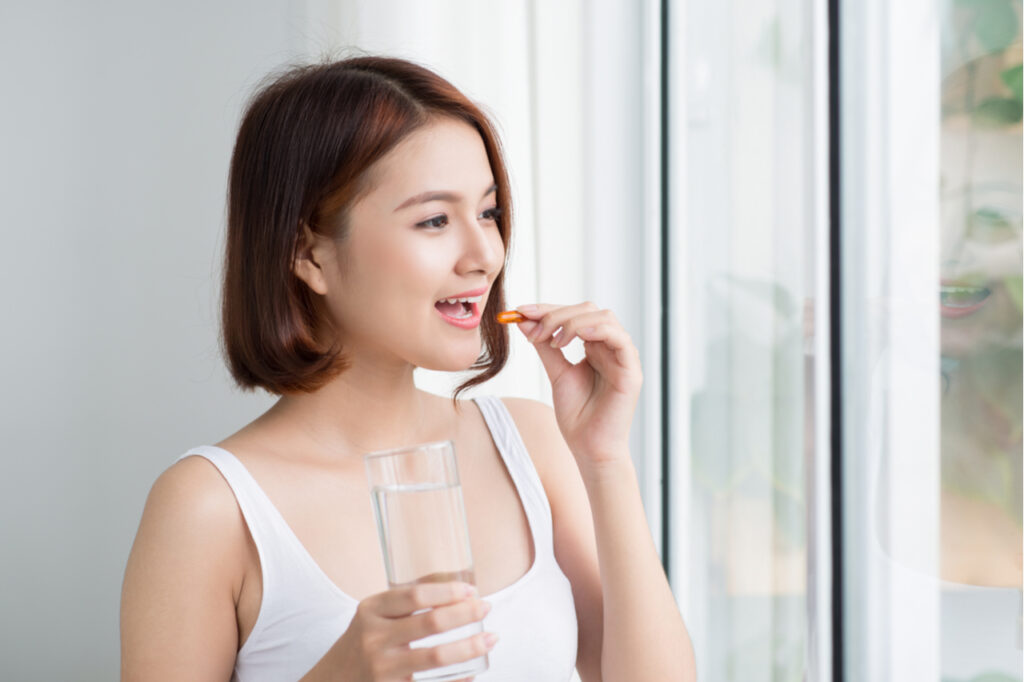 With 1AND1 SHIELD, the team researched extensively to get the best blend possible for this immune booster supplement. You can buy one product that has everything you need in one bottle. The complete SHIELD supplement features fifteen carefully selected ingredients, including vitamin C, elderberry, zinc, vitamin D, garlic, turmeric, oregano leaf, and boneset.
The ingredients work together to formulate a multi-system defense supplement. It aims to boost your immune system and reduce your chances of getting sick. You can rest assured that every batch of 1AND1 SHIELD is sourced sustainably and third-party tested. With no artificial colors or preservatives, the supplements are fully vegan.
Strengthen Your Immune System
Your immune system is the first barrier of defense against invaders and pathogens. When one of those pesky germs gets through, your immune system kicks into gear, creating white blood cells and proteins that go to battle and restore balance in the body.
Many people feel like they have a weak immune system and get sick more often than they should. When you have a weak immune system, you may be more susceptible to infection, and it takes longer to treat illness and feel healthy again.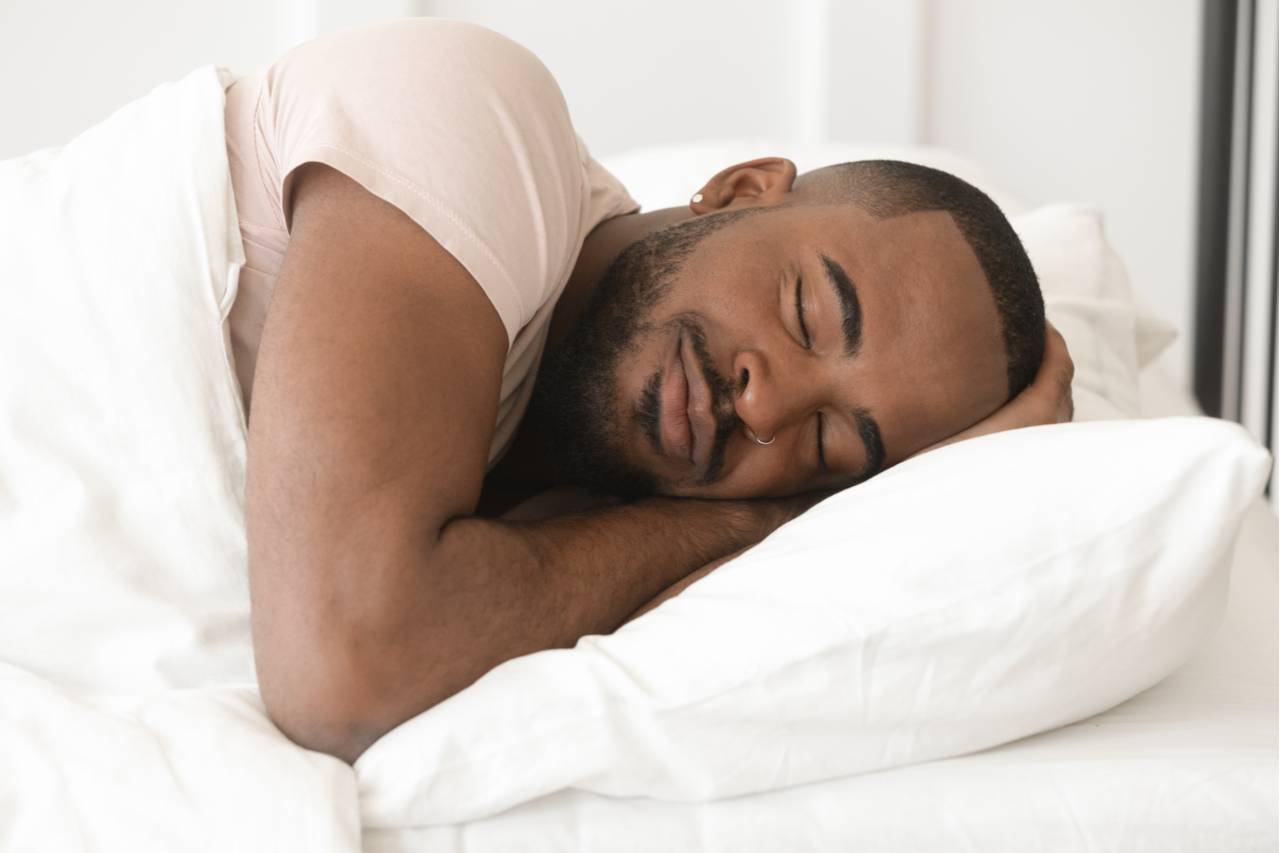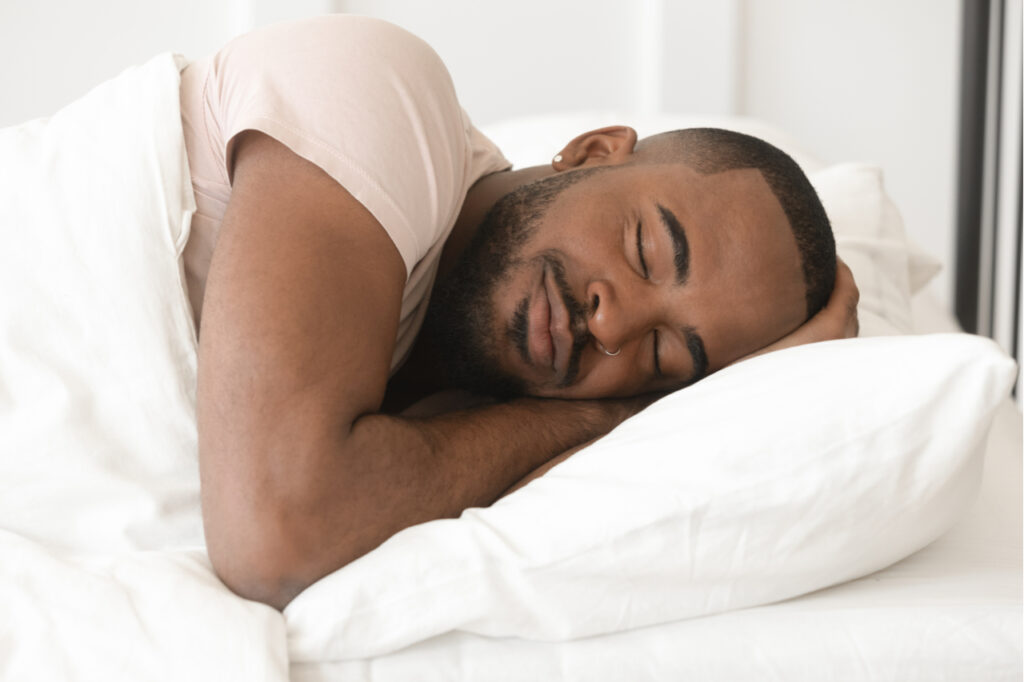 While certain conditions can leave you more vulnerable and make your immune system operate at a lower capacity, lifestyle choices and habits play a role in your immune system. An immune supplement works alongside healthy habits to strengthen your immune system and keep you fighting at full power. But if you're not getting enough sleep and eating poorly, even the best immune booster supplements can't act as a miracle cure.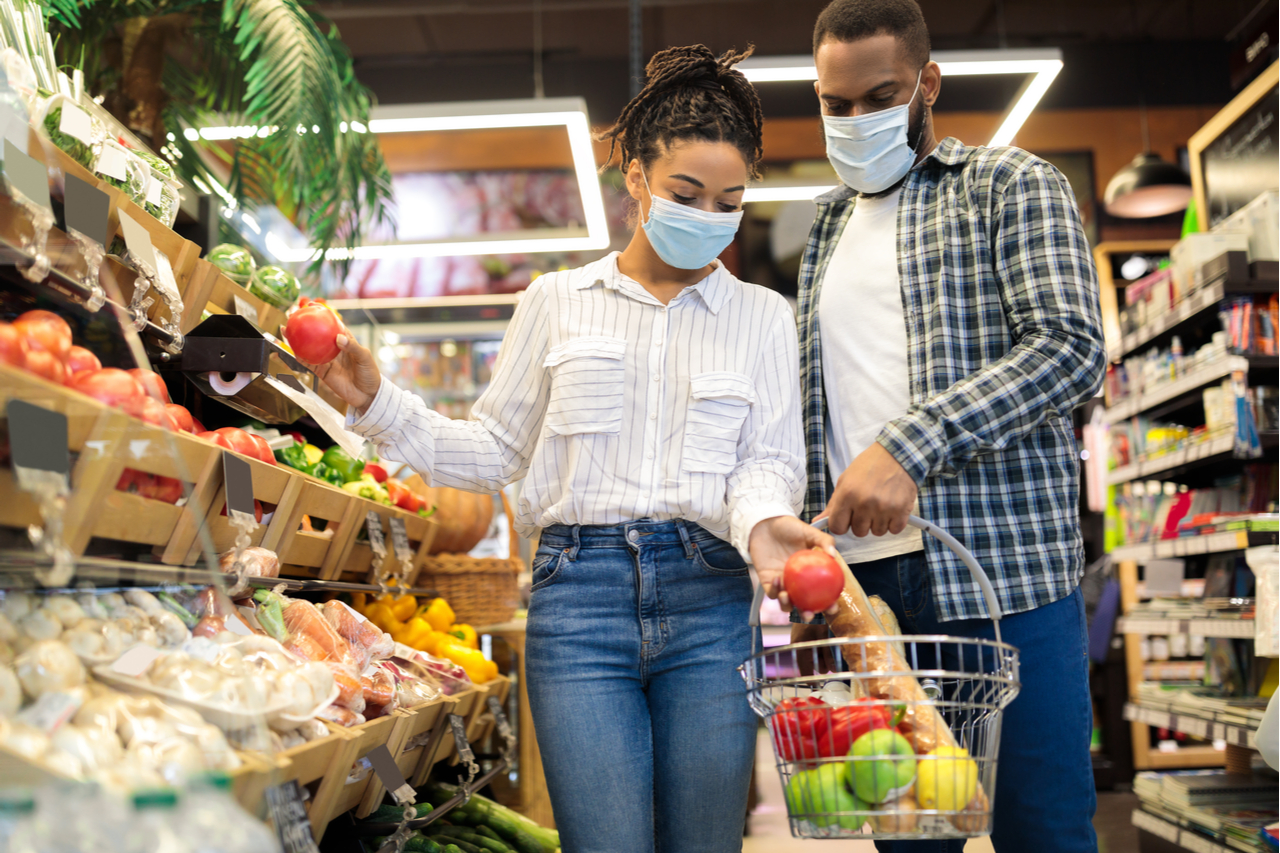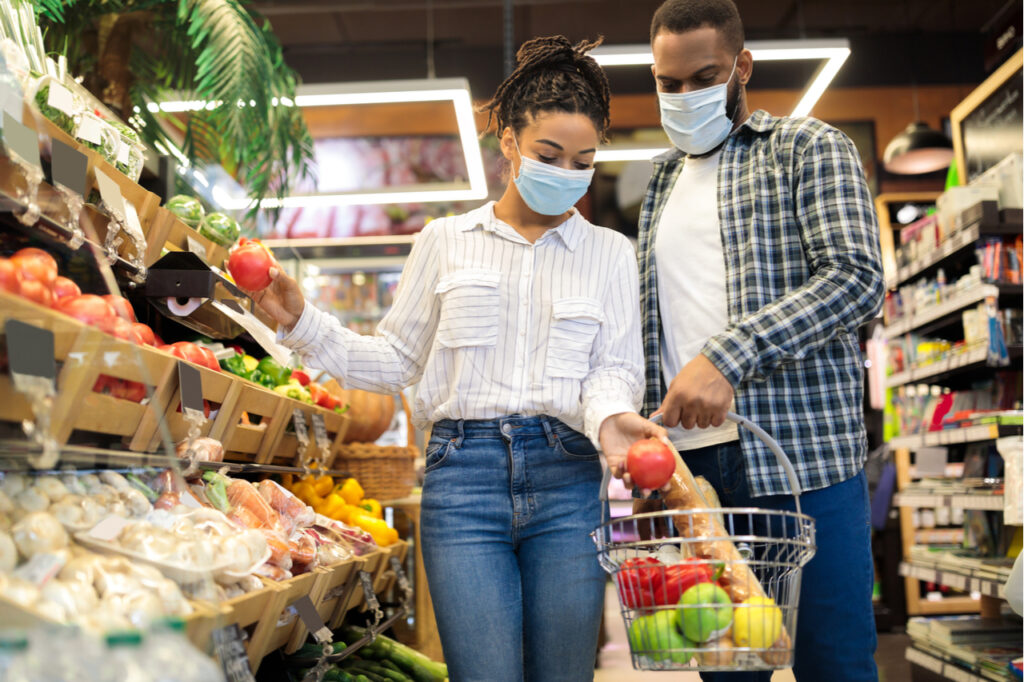 Interestingly, not getting enough sleep can really impact your immune health. Studies show that people who either don't get enough quality sleep are more likely to get sick after being exposed to a virus, like the common cold or flu. Likewise, a lack of sleep also affects the speed at which you recover.
A supplement can help you meet your daily nutrient target and keep your immune system in tip-top condition. Maintaining immune health is key to staying infection-free and feeling good. By incorporating a supplement that contains everything you need in one bottle, like 1AND1 SHIELD, you can start benefiting from a once-daily multi-defense formula.
Facebook Comments