We may earn compensation from the products and offers mentioned in this article. However, any expressed opinions are our own and aren't influenced by compensation. To read our full disclosure, click here.
It's a Saturday night, and instead of going to that party you were invited to, you decide to stay in. You want to lounge on your sofa and watch your favorite movie. Then you remember you have leftover ice cream in your freezer, but you hate the guilty feeling that kicks in after you've finished the whole cup. So you decide to skip it altogether. Well, it's a good thing you're here, because I'm going to blow your mind. In this review, I share how Halo Top Creamery Sea Salt Caramel has got me feeling no guilt whatsoever while eating it.
With only 320 calories per container, one serving packs 11 grams of protein. It is an excellent alternative to regular ice cream. It's creamy and delicious, and if you're looking for a low-calorie dessert that will both leave your taste buds happy and fit into your diet, then Halo Top Creamery's Sea Salt Caramel is your go-to dessert.
Why is Halo Top Creamery Sea Salt Caramel Better than Regular Ice Cream?
Let's quickly review why Halo Top Creamery Sea Salt Caramel is a good choice. If a low-calorie count and high protein content are not good enough reasons to run to the store, the next few points might help.
The Sea Salt Caramel flavor is packed with organic ingredients and natural sugar substitutes, and it has a lot less cream, making it a perfect choice for a guilt-free snack.
| | | |
| --- | --- | --- |
| | Halo Top Creamery, Sea Salt CaramelPer container (276 gr) | Traditional Sea Salt Caramel Icecream1 cup (239 gr) |
| Calories | 330 | 499 |
| Total Fat | 4 gr | 22 gr |
| Cholesterol | 0 mg | 87 mg |
| Sodium | 140 mg | 299 mg |
| Potassium | 34 mg | 422 mg |
| Total Carbohydrate | 23 gr | 70 gr |
| Protein | 11 gr | 7.4 gr |
As shown above, Halo Top Creamery Sea Salt Caramel ice cream has fewer calories than traditional Sea Salt Caramel ice cream because it contains a lot less fat and sugar!
A high level of protein makes it a healthier version of a classic dessert. When it comes to vitamins and minerals, calcium is the main contributor, adding to the healthy ice cream perspective.
Is Halo Top Creamery Ice Cream Healthy?
The Halo Top Creamery Sea Salt Caramel is vegan. It's core ingredients are coconut milk (coconut cream, water), soluble corn fiber, caramel swirl (tapioca syrup, sugar, water, palm kernel oil, natural flavors, brown rice protein isolate, pectin, salt, sunflower lecithin), organic cane sugar, erythritol, rice protein concentrate, vegetable glycerin, pea protein isolate, organic carob gum, organic guar gum, sea salt, natural flavor, organic sunflower lecithin, organic stevia leaf extract.
Although some might say many of the ingredients aren't healthy, it is a much healthier choice than the sugars and fats added to traditional ice cream.
Stevia leaves and erythritol are the main substitutes for white sugar, as well as a small amount of cane sugar. Stevia is calorie-free, making this ingredient list inviting if your goal is to stick to your healthy diet.
There are only 19 grams of alcohol sugar (erythritol) in Halo Top Sea Salt Caramel Ice Cream. Erythritol is considered alcohol sugar because of its chemical structure, and if you stick to the recommended daily intake, you won't notice any disruptions.
Are Sugar Substitutes Healthy?
By no means are sugar substitutes considered healthy for you! They contribute to health issues like diabetes Type 2 or obesity if consumed every day in significant quantities.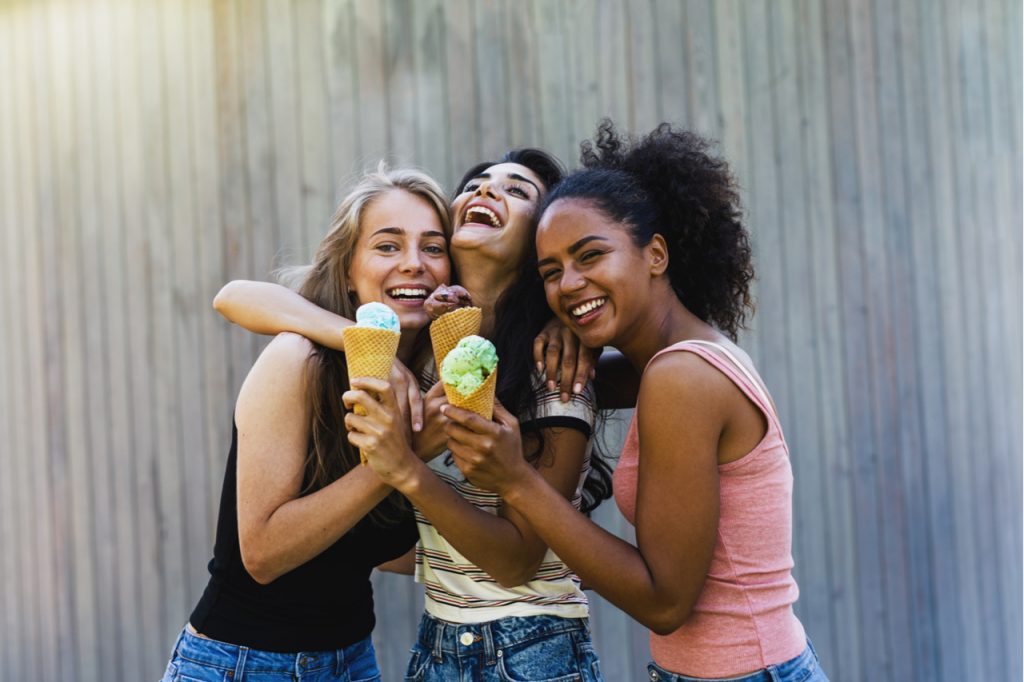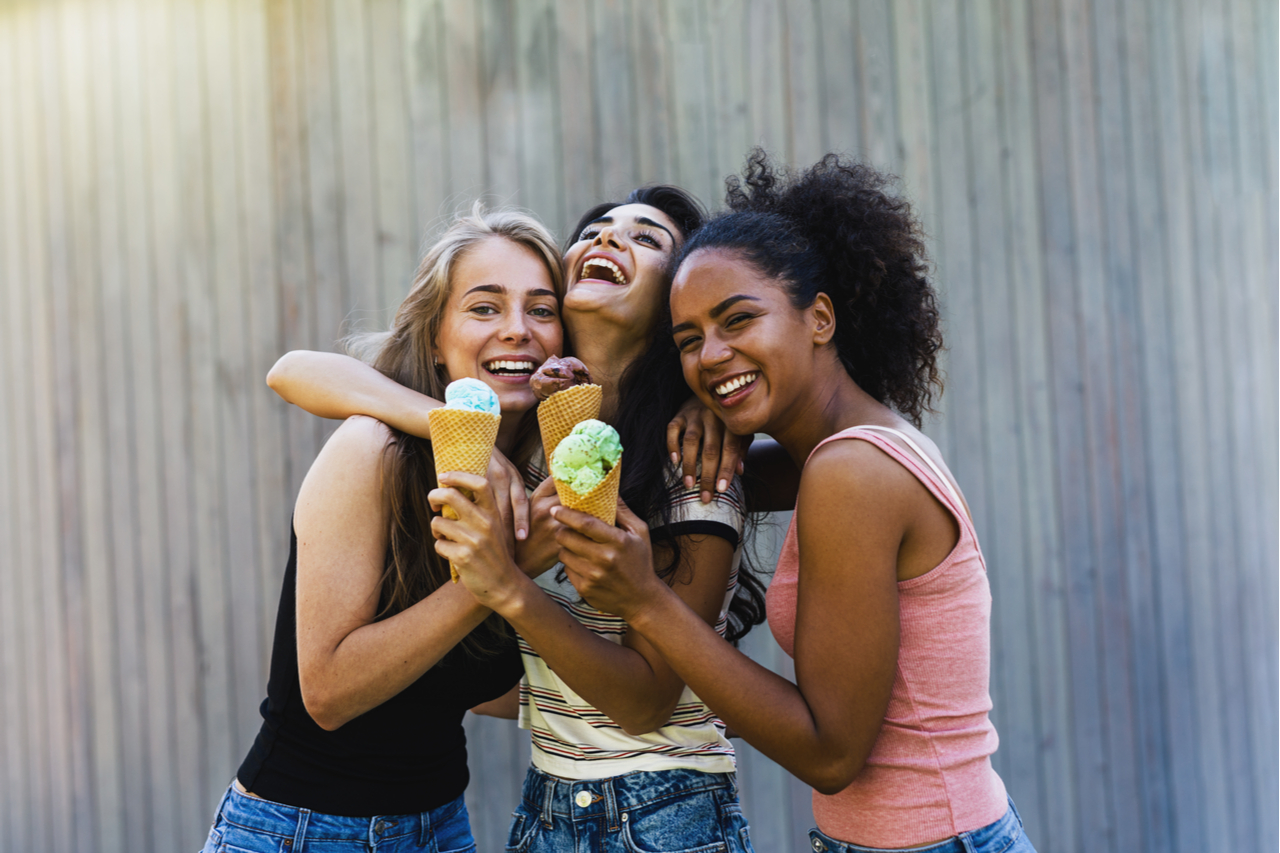 To fully understand the complicated debate about whether sugar substitutes are healthy for you, you have to know that there are three categories of sugar—natural sugar, added sugar, and sugar substitutes.
Natural sugars are the ones you can find in fruit, milk, and grains, unlike added sugars you find in honey, corn syrup, and cane sugar. Sugar substitutes are artificial sweeteners and non-nutritive sweeteners, for example, derived from stevia leaves. To say that sugar substitutes are healthy for you is not a great choice of words. You should be mindful of how much you consume.
Should You Eat Halo Top Creamery Sea Salt Caramel Ice Cream?
Looking at the list of ingredients, you'll notice that they're almost all-natural. With that in mind, it is an absolute winner if you're comparing it to other low-calorie ice creams with artificial sweeteners and colors.
The short answer is yes; but, as with all things, enjoy it in moderation. Don't eat the whole container at once, because you might end up having diarrhea or a strange feeling in your gut after indulging in so much of this dessert in one sitting.