HUSH & HUSH PlantYourDay Review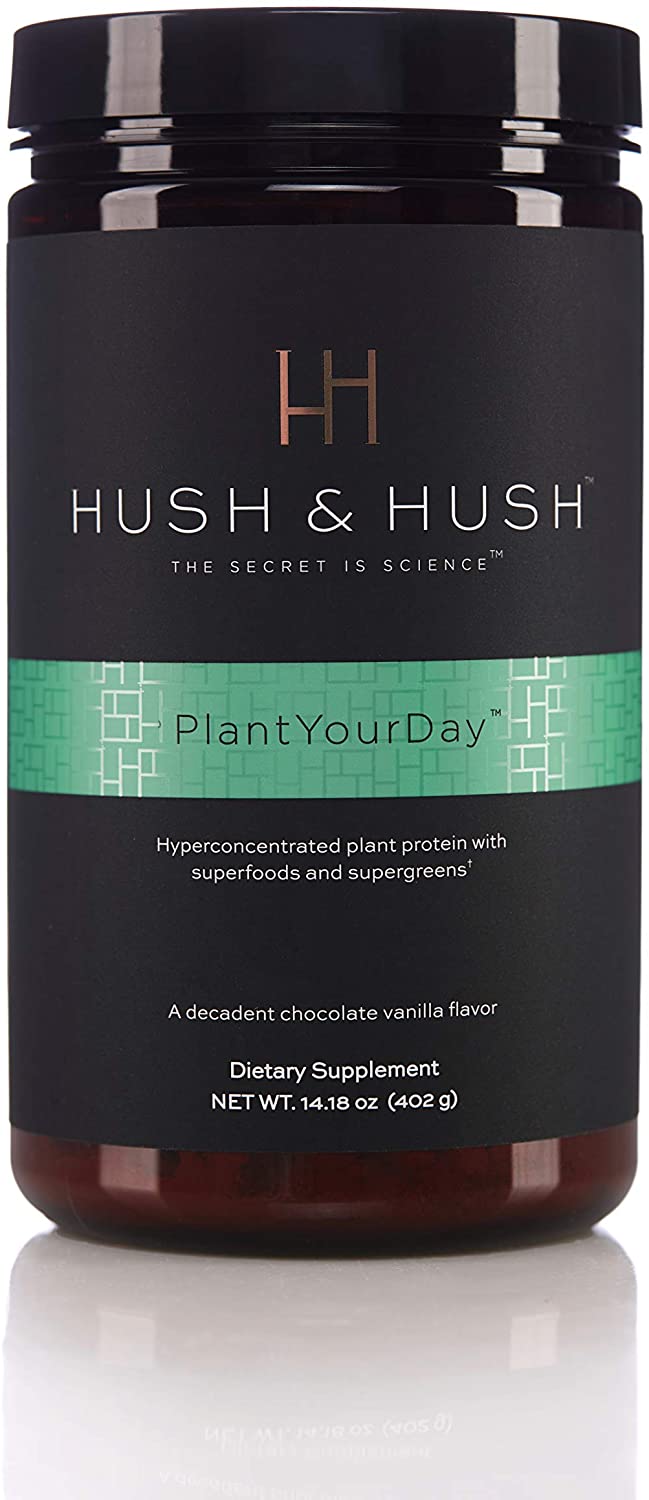 Pros
PlantYourDay by Hush and Hush is a vegan protein powder that tastes delicious! It's definitely one of the best plant based protein powders that I have had. Besides just being easy on the tastebuds and having a fancy container, this product is extremely nutrient-dense. It contains several super fruits and greens, both prebiotics and probiotics, and ingredients to aid in digestion such as psyllium husk, which is a plant-based fiber. It also contains additional components such as tumeric root extract (anti-inflammatory) and white Korean ginseng (energy booster). They go all-in on the nutrients here.
Cons
In terms of overall protein content, 17 g in two scoops isn't exactly mind-blowing. I had to add an extra scoop or blend it with something to feel fully satiated. At $50, the price is steep, but there seems to be a better deal if you sign up for the monthly subscription.
Bottom Line
I love the abundance of nutrients that this product packs into two scoops. If you are looking to invest in the monthly delivery option, I think that it could be worth your while!
We may earn compensation from the products and offers mentioned in this article. However, any expressed opinions are our own and aren't influenced by compensation. To read our full disclosure, click here.
From the founders of IMAGE Skincare, Hush & Hush is a luxury nutraceutical line that was created by an aesthetician and plastic surgeon who saw a niche in the marketplace and stepped in to make an impact.