The 7 Best Lip Sunscreens You Need for Every Season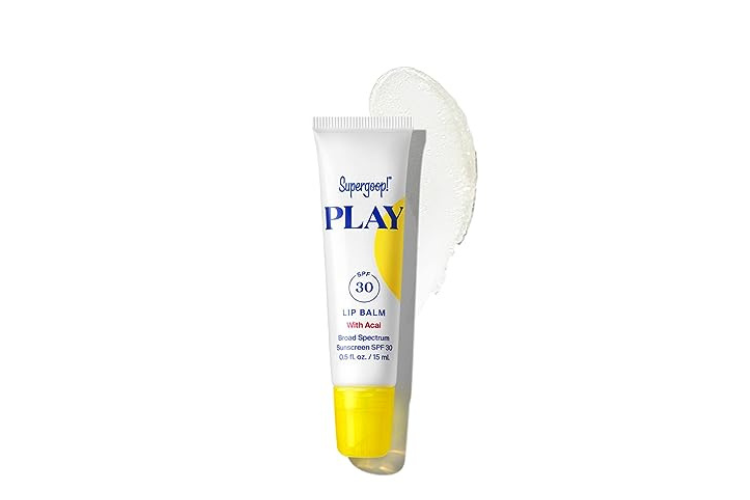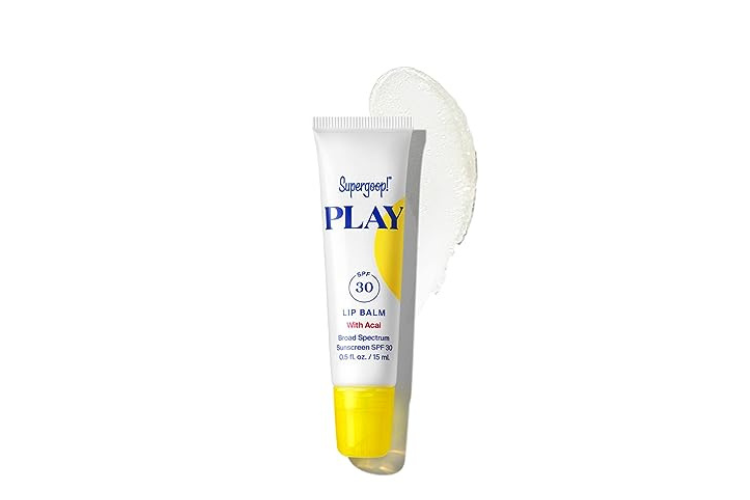 Pros
- Nourishes lips while providing optimal protection
- Water and sweat-resistant
- Fast-absorbing formula
- Acai flavored balm
Cons
- Taste may be weird for some
Bottom Line
Because of its moisturizing ingredients, lightweight formula, and convenient packaging, this lip sunscreen stands at the top of our list.
Neutrogena Revitalizing Lip Balm
Pros
- Protects against sunburns and damage
- Available in various shades
- Easy-to-use packaging
Cons
- Tint may add unwanted shimmer
Bottom Line
With its user-friendly compact design, this lip balm adds a touch of convenience—effortlessly fitting into your busiest days.
Pros
- Instantly soothes dry lips
- Provides SPF 30 protection
- Travel-friendly packaging
Cons
- Shimmer might not appeal to everyone
Bottom Line
This lip balm is a powerhouse of nourishing elements—fortified with vitamins and shea butter—making it an ideal choice for an instant remedy for dry lips.
Pros
- Long-lasting moisture
- Broad spectrum for ultimate sun protection
- Non-greasy formula
- Fragrant and juicy
Cons
- Could be too sheer for some
Bottom Line
Although this lip sunscreen might be too sheer for some users, it provides eight hours of moisturizing to your lips. This makes it a great choice when going out on those extra-dry days.
Colorescience Sunforgettable Total Protection Color Balm
Pros
- Unbeatable SPF 70 protection
- All-mineral defense
- Available in three different hues
Cons
- Might need frequent layering for a strong color payoff
Bottom Line
The fact that you get SPF 70 protection with this lip sunscreen makes it the absolute best choice on those extra-hot sunny days.
EltaMD UV Lip Balm Sunscreen
Pros
- Active ingredients for optimal sun protection
- Delectable, long-lasting hydration
- Formulated for every skin type
Cons
- Leaves a white cast
Bottom Line
Although you get a bit of a white cast with this lip sunscreen, it provides great sun protection and long-lasting hydration. Plus, it helps soothe dry lips for long-lasting softness.
Banana Boat Sport Ultra SPF 50 Lip Sunscreen
Pros
- Superior sun protection with SPF 50
- Doubles as a moisturizing balm
- Lightweight, soothing formula
- Comes in a pack of two
Bottom Line
This lip balm is so lightweight that you barely feel anything on your lips after putting it on—which is amazing considering it provides up to 12 hours of moisturization and is SPF50.
We all adore sun-soaked summer days and the radiant glow they give our skin, right? But, did you know that when you're busy chasing that sunkissed look, your lips might actually be under attack? The sun can cause your lips to dry out and become cracked, leading to painful chapping and increasing your chances of developing skin cancers.
It's important to wear lip sunscreen with SPF on those sunny days, whether you're at the beach or hanging out in your backyard. But don't worry, we've sifted through the shiny new launches, the classic faves, and everything in between to bring you a curated list of the best lip sunscreens of 2023 that will keep your pout safe from harmful UV rays while adding a hint of color.
We may earn compensation from the products and offers mentioned in this article. However, any expressed opinions are our own and aren't influenced by compensation. To read our full disclosure, click here.
Reviewing the Best Lip Balm Sunscreens of 2023
Supergoop! Play Lip Balm — Best Overall
Superior moisturizing power
Offering much more than your average lip balm, Supergoop! Play Lip Balm is a game-changer. It's packed with powerful nourishing ingredients like shea butter, acai extract, and sunflower seed oil to deeply hydrate and repair, while the lip balm's SPF 30 formula offers optimal sun protection. This exceptional product also stands out for its water and sweat-resistant features, making it perfect for outdoor summer activities.
It boasts oxybenzone- and octinoxate-free formula, so you won't have to worry about skin irritation or other issues. This lip care sunscreen has a lightweight and non-sticky finish that absorbs quickly, allowing you to top with your favorite lipsticks effortlessly.
Neutrogena Revitalizing Lip Balm — Best for Restoring Lip Health
Soothes dry, cracked lips
Kiss chapped lips goodbye with Neutrogena Revitalizing Lip Balm. This meticulously designed lip balm is dual-purpose, incorporating SPF 20 sunscreen to guard against harsh UV rays while the unique ion2 complex works behind the scenes to moisturize your lips.
This revolutionary lip balm impresses us with its ability to improve your lips' texture in just one week of use, leaving them looking fuller and feeling more defined. This balm is available in a selection of tastefully tinted shades, each designed to complement your natural beauty.
Aquaphor Lip Sunscreen — Best for Dry Lips
Fast repair formula
Enrich your lip care routine with the outstanding Aquaphor Lip Sunscreen. The gentleness of its formula doesn't undermine the potency of this lip balm, as it soothes and heals your lips instantly, all the while providing superior sun protection with broad-spectrum SPF 30 sunscreen.
Its splendid, shimmery finish sets the Aquaphor lip protectant apart, leaving your lips looking as fabulous as they feel. The squeezable tube design makes application a breeze, and its travel-friendly size means you can take it everywhere, from coffee runs to exotic vacations.
Revlon SPF 20 Lip Balm — Best Color Variety
Highly nourishing formula
Infused with natural fruit oils, this lip balm provides a whopping 8 hours of moisture while nourishing your lips. The broad-spectrum SPF 20 promises a shield against the sun, so you won't have to worry about harsh UV rays wreaking havoc on your silky-soft lips.
The sheer and juicy appearance gives your lips that oh-so-tantalizing shine, perfect for any occasion. Each crayon balm comes with a drool-worthy fruity flavor, so your lips taste as good as they look! This lip sunscreen is available in five shimmering shades to dress your lips with varying degrees of glitz and glam.
Colorescience Sunforgettable Total Protection Color Balm — Best Tinted
Highest SPF and color variety
Have you ever dreamed of a lip balm that could do it all? Meet your new lip superhero: The Colorescience Sunforgettable Total Protection Color Balm. With SPF 70, this all-mineral sunscreen protects against UVA/UVB rays, pollution, pesky blue light, infrared radiation, and even premature aging.
Boasting water and sweat resistance for an impressive 40 minutes, this protective lip balm is your perfect partner for that beach volleyball match or dance-off in the rain. Plus, this total protection color balm is paraben-free, sulfate-free, phthalate-free, oil-free, dye-free, gluten-free, and fragrance-free, so you won't have to worry about nasty ingredients. This lip sunscreen is available in three lovely shades for a color pop that matches your mood. Want just a whisper of color? Use your fingertips to dab it on both your lips. And for those days when you're all about making a statement, go full throttle and layer it on directly from the tube.
EltaMD UV Lip Balm Sunscreen — Best for All Skin Types
Impressive water-resistant UV protection
EltaMD UV Lip Balm Sunscreen is all about lip love, combining super sun protection with serious moisturizing care. With broad-spectrum SPF 36 and active ingredients like zinc oxide and octinoxate, this lip balm forms an invisible shield on your lips, reflecting and scattering pesky UV rays.
Enriched with hydromanil, this creamy lip balm soothes dry lips and provides long-lasting softness. This product offers up to 80 minutes of water resistance, so there's no need for constant reapplication while you're busy making a splash. This lip balm is suitable for all skin types and has a barely there feel, so you won't have to worry about it being sticky.
Banana Boat Sport Ultra SPF 50 Lip Sunscreen — Great Value
Extra-strength affordable protection
The Banana Boat Sport Ultra SPF 50 Lip Sunscreen is perfect for those sun-soaked days. Boasting SPF 50, this lip balm provides maximum protection against harmful sun rays while you go wild under the sun. It is water-resistant for up to 80 remarkable minutes, making it perfect for beach volleyball or refreshing swimming sessions.
This lip balm is crafted with a lightweight, breathable formula that's non-greasy, so you won't have to worry about that heavy, sticky feel. It's a one-two punch that not only keeps harmful rays at bay but also moisturizes and protects dry lips for up to 12 hours. Plus, it's free from oxybenzone and octinoxate, keeping your lips protected in a healthy way.
Buying Guide: Lip Sunscreen
While we all love slathering our body and face with sunscreen, one area that often gets overlooked is the lip. When your lips are exposed to the harsh UV rays of the sun, it can lead to dryness, chapping, and even sunburn. But that's not all! Not protecting your lips could result in actinic cheilitis, a precancerous condition that can cause rough, scaly patches.
If you want to shield your pucker from these dangers and keep them soft and healthy, consider adding lip sunscreen to your skincare routine. But before you head to the store and grab the first product from the aisle, keep reading to learn about the essential lip balm facts to make an informed choice.
Factors To Consider Before Buying Lip Balm SPF
Ingredients
Regarding lip sunscreen ingredients, it's crucial to know what's gold and what's a no-go. Ingredients such as sweet almond oil, coconut oils, aloe vera, vitamin C, hyaluronic acid, and shea butter are great for keeping your lips hydrated.
But if you're looking for a truly effective, non-toxic sunscreen, look for ingredients like zinc oxide and titanium dioxide. These minerals not only protect lips against sun damage but are also safe for even the most sensitive lips.
Also, steer clear of lip balms containing parabens, phthalates, or synthetic fragrances. These ingredients will clog pores and cause irritation and inflammation. As a rule of thumb, if you wouldn't put it on your face or body, don't put it on your lips!
Sun Protection Factor
The crux of any sunscreen product is the Sun Protection Factor. The minimum recommended SPF for lip sunscreen is 15. However, if you plan on taking a full-day beach vacation or going on an adventurous hike, go for an SPF 30 or higher. The higher the SPF, the more your lips are protected from the harsh sun rays.
Keep an eye out for sunscreens that explicitly state "broad spectrum protection" because that's your secret weapon against UVA-induced skin aging and UVB-triggered sunburns.
And don't forget to look for lip sunscreens that are labeled "water- and sweat-resistant." A water-resistant feature can sustain lip protection for up to 40 or 80 minutes of sweating or water activity, ensuring your lips outlast splashing and lip-smacking.
Shade and Flavor
Lip sunscreens that offer a slight tint can enhance your style quotient apart from protecting your lips. Whether it's a soft pink that complements your day look or a deep burgundy for the evening soiree, there's a plethora of shades to choose from. Just make sure to choose lip balm that matches your skin tone.
Lip sunscreens cover all flavor profiles, from the classic vanilla and cherry to the more exotic, like pomegranate and green tea. But if you're someone who would rather keep your lip care and taste treats separate, go for the unflavored options. They offer the same SPF protection sans the tasty twist.
Packaging and Formulation
Consider the packaging and formulation of the product. You'll find products packaged as sticks, squeeze tubes, jars, and tubs. Stick balms are easy to apply directly to the lips, while squeeze tubes or tubs may need a finger or brush application.
You may also find lip care sunscreen in balms, gels, creams, or ointments form. Balms provide a high moisture seal without a glossy or wet look. Gels, known for their lightweight and transparent application, are excellent for sporty souls. Creams or ointments give you extra softness with a pleasant sheen, perfect for a casual event or date night!
SPF Lip Balms: FAQs
Is lip sunscreen necessary in winter or indoors?
Yes, lip sunscreen is necessary throughout the year. Though the sun's rays might seem less intense in winter, they can still cause damage or skin cancer. Moreover, UVA rays can penetrate through windows, so it's essential to use sunscreen for lips, even when indoors.
Can lip sunscreen be used at night?
Yes. Although its primary purpose is to guard against sun exposure, lip sunscreen can be used at night. However, we recommend switching to a specific night-time lip mask or balm for an intense, rejuvenating hydration experience when the sun goes down.
Can lip sunscreen cause allergic reactions?
It's rare, but yes, certain ingredients in lip sunscreens may not suit everyone, especially those with sensitive skin or known allergies. Always check the ingredients and opt for hypoallergenic versions if necessary. If you notice any irritation, stop usage immediately and consult a dermatologist.
Does lipstick provide sun protection?
Unless it specifically states an SPF rating, your lipstick likely doesn't offer sun protection. It's advisable to apply a layer of lip sunscreen before your color application to ensure your lips stay glamorous and guarded.
What SPF should my lip sunscreen have?
A lip sunscreen with an SPF of at least 30 is a must to keep your lips feeling lush, soft, and, most importantly, protected from harmful UV radiation.
Are there lip sunscreens with tints or colors?
Yes, there are many tinted versions that add a touch of color for a more polished appearance. If you prefer a barely-there look, you might want to choose a clear liquid formula or an SPF lip balm. 
Does lip sunscreen provide enough moisture for dry lips?
Yes, many lip sunscreens contain moisturizing ingredients like shea butter, jojoba oil, and vitamin E to keep your lips soft and hydrated all day long. However, if your lips are extremely dry, cracked, or chapped, you must apply an additional moisturizer or lip balm in conjunction with your lip sunscreen for optimal results.
How often should I apply lip sunscreen?
For effective sun protection, it is recommended to apply lip sunscreen about 15 to 30 minutes before sun exposure. Reapply lip SPF after every 2 hours to maintain continuous protection throughout the day, especially if it has been eaten away by your food and drink.
Does lip sunscreen expire?
Like most skincare and lip products, lip sunscreens do have an expiration date. Using an expired lip sunscreen may result in reduced efficacy, inadequate sun protection, or potential irritation. Generally, most lip balms have a shelf life of about 12 to 18 months from the date of manufacture, assuming they are stored properly, away from direct sunlight and extreme temperature fluctuations.
The Bottom Line
In summation, selecting the right lip sunscreen product can make a world of difference in maintaining healthy, vibrant lips while safeguarding them from the sun's harmful rays. From balms enriched with soothing ingredients to innovative formulas boasting high SPF protection, the options are diverse and promising. Whether you're heading to the beach, strolling in the city, or embracing the great outdoors, you must use a high-quality lip sunscreen.