We may earn compensation from the products and offers mentioned in this article. However, any expressed opinions are our own and aren't influenced by compensation. To read our full disclosure, click here.
Lululemon Yoga Mat Review
Picking your yoga mat is not an easy process. You need to be aware of many things, but, most importantly, you need to know what you want and what you don't want from a mat.
There are so many varieties nowadays that picking the right one might be overwhelming. But luckily, if you settle on a good one, you likely won't need to replace it for a long time. This lululemon yoga mat review is going to help you decide whether this particular one is the right fit for you.
What to Look For when Buying a Yoga Mat
When picking a yoga mat to buy, there are three things to consider: thickness, material, and texture.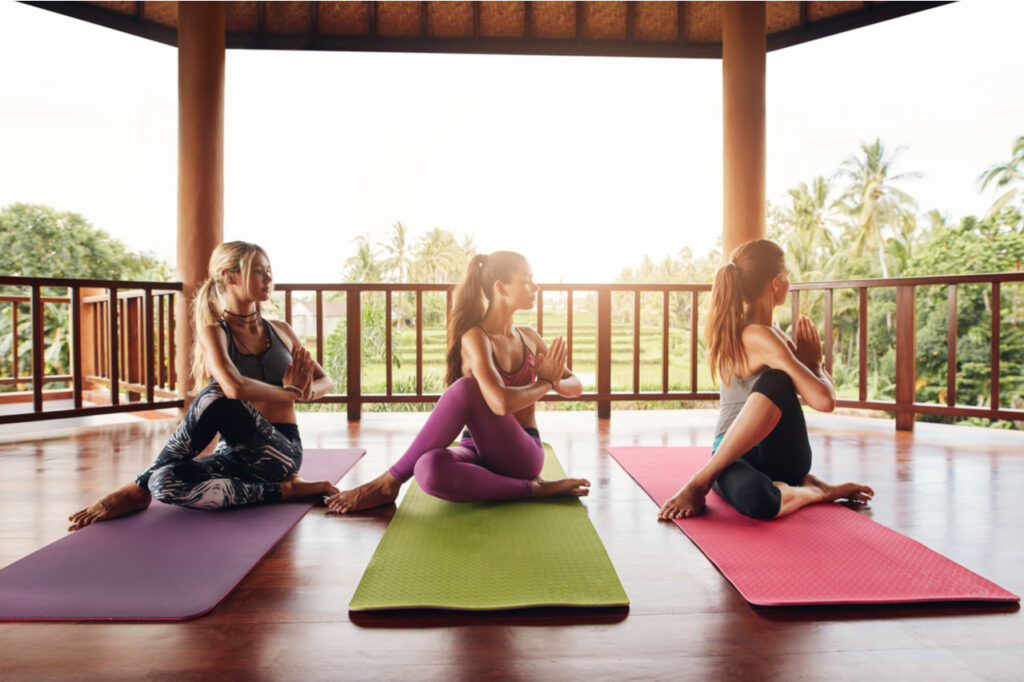 When it comes to thickness, it all depends on what you are looking for. If you want to be more connected to the ground, you should go for a thin mat that's about 1.5mm thick. The problem is that this thickness gives you less cushion, so doing poses on your back can be quite challenging.
For example, if you're a fan of pranayama yoga or restorative yoga, there's no need for you to look at thicker mats because the postures in pranayama yoga are not difficult and usually very flowy and slow. A thin mat will suffice.
If you're practicing more challenging poses or even like to do it outside, a thicker mat will be essential if you want to feel comfortable during your yoga practice.
Material is another aspect you should be mindful of. Most mats are made of vinyl or rubber. While vinyl mats are durable and more spongy, rubber mats usually have jute and cotton incorporated that makes them less durable and less spongy, but more eco-friendly.
The texture is, in my opinion, the most important thing you should consider as you shop for a new mat. The texture is important because it determines if the mat is slippery or has a grip, which is essential if you sweat during the practice. You should be looking at bumpy textures or make sure the mat has a moisture control mechanism.
For example, if you love Bikram yoga, your best bet is having a grippy mat; otherwise, you won't feel comfortable at all slipping and sliding in your downward dog.
Best Yoga Mat
If you're looking for a thin yoga mat, your best bet is to go with a lululemon Reversible Mat 3mm. It is thick enough for more challenging poses, but thin enough so you don't feel like you're practicing on your soft bed.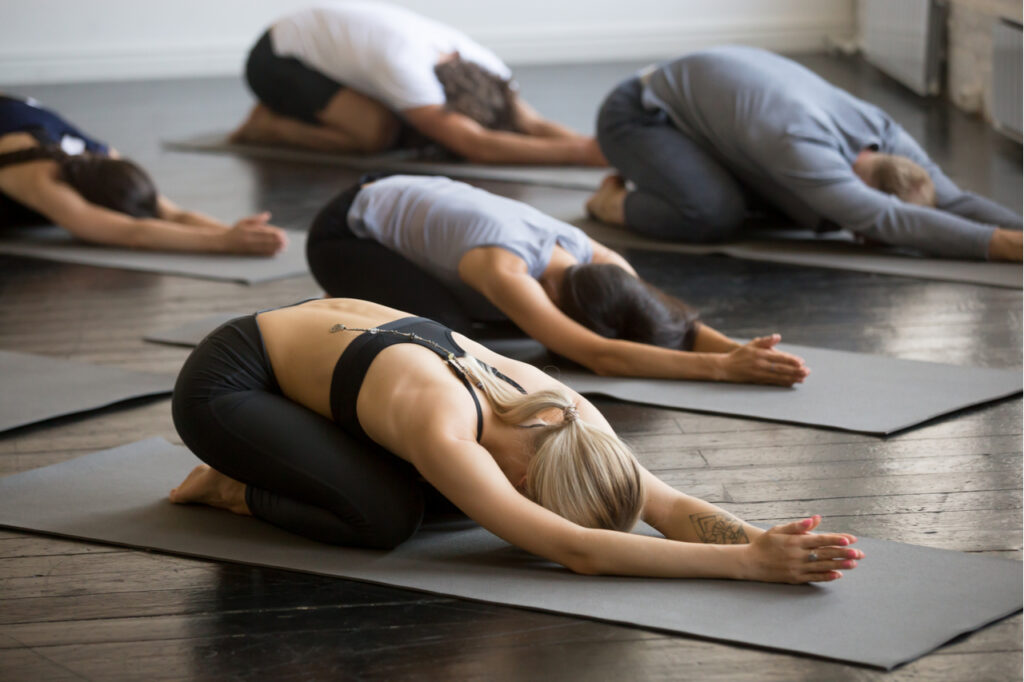 It has just the right amount of cushioning and feels great to practice your yoga on. The reversible element in the name refers to it having two different textures, but the design is the same. While this might be disappointing for some, others like the two types of textures it offers rather than two different designs.
The grip is amazing. Even if you pour water onto it while practicing, your feet and hands will not move an inch. If you're sweating a lot, the grippy texture side is your go-to. For shavasana, you'll be best on the smoother side.
While not the thickest mat around, its quality makes it as cushy as a 5mm cheaper version mat. It provides stability and cushioning. But if you're feeling joint pain while practicing yoga, you should upgrade to an even thicker mat.