We may earn compensation from the products and offers mentioned in this article. However, any expressed opinions are our own and aren't influenced by compensation. To read our full disclosure, click here.
Skip The Harsh Chemicals: Why Natural Cleaning Products Are The Way To Go
There are a number of effective natural cleaning products with healthy ingredients on the market. Don't be fooled by the marketing tricks big cleaning companies use. Many natural substances and plant-based cleaning formulas are effective at cleaning and sanitizing surfaces in your home and car. They can even get serious laundry (like your gym clothes) smelling clean. And they do all this while being better for the environment than brands with caustic chemicals.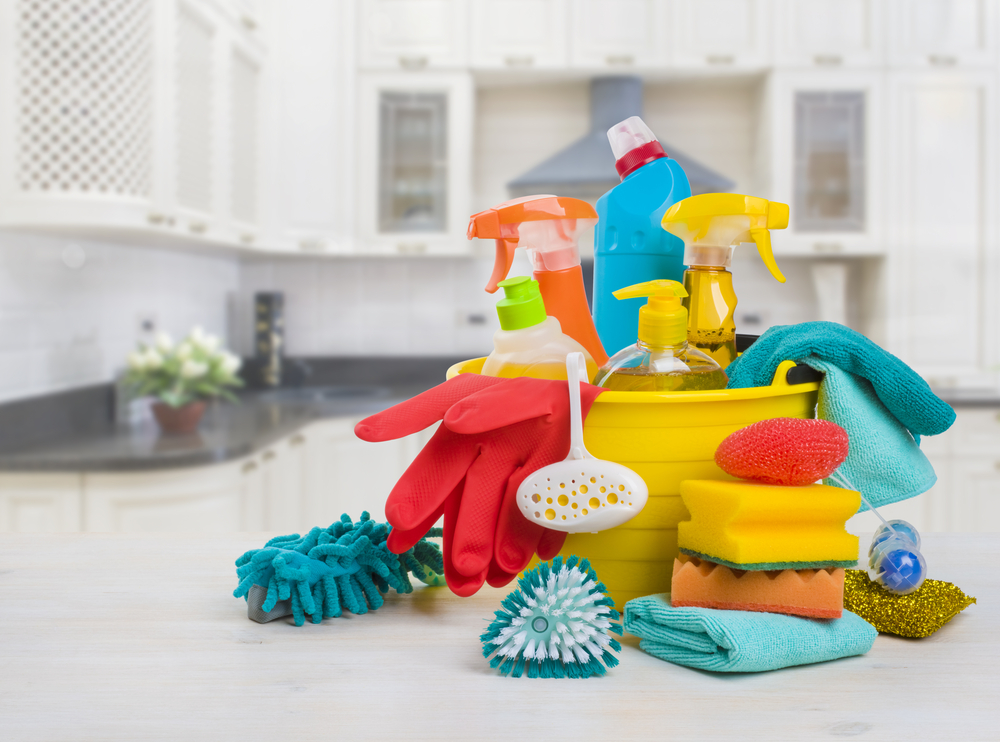 It's even possible for you to craft your own natural cleaning products at home. Karyn Siegel-Maier, the author of The Naturally Clean Home, says vinegar mixed with essential oils can kill nasty germs like salmonella and E. coli. She also notes that tea tree oil is a powerful natural mold killer.
One Of The Best Natural Cleaning Products For Your Home
Did you know a product you can find at many grocery stores can clean as well as bleach? Yes, apple cider vinegar is a fantastic way to keep your living space clean, thanks to its potent antimicrobial properties.
You can craft a cheap and powerful cleaning solution by combining Apple cider vinegar with water or even essential oils. It's great for getting rid of mildew, removing stains, unclogging drains, and general sanitization.
There's a wide number of apple cider vinegar benefits, but be sure to purchase a high-quality brand to see the best results. Check out this review of one of the best on the market, Bragg's Organic Apple Cider Vinegar.
Natural Cleaning Products For Home
Don't be afraid to invest in natural laundry and cleaning products for your home. If you have children or pets, they will absolutely benefit from you staying away from nasty chemicals with your cleaning products. Make some time to test out different natural products to see what brands work best for your situation.
Individuals interested in wellness often consider downsizing the degree of unnatural chemicals in their homes, including food choices, skincare products, and cleaning products. No matter if you're an expert at keeping your home clean or are just trying to be mindful of harsh chemicals, you'll want to make sure you're getting the most bang for your buck. Refer back to this breakdown of five natural cleaning products for the best supplies to keep on hand.