It's no secret that time is an extremely limited resource, and proper time management is a key to success no matter what your goal is. Many people struggle to balance their time and get adequate sleep, and mornings can be an especially difficult period to navigate when it comes to making optimal wellness decisions. One of the first casualties of this circumstance is usually breakfast. An overwhelming majority of people either skip breakfast, toss together a quick meal that is lacking in staying power, or grab fast food that may leave them feeling worse off later in the day. You may not have time to put together a quick healthy snack first thing when you wake up. I get it. When the alarm goes off, the first moments of your day may currently feel like an episode of The Amazing Race as you gather your bearings and hit the ground running to tackle your day.
But there are options to make your mornings just a little bit easier. One particular brand doing an amazing job at solving this particular dilemma is Oats Overnight. Their oatmeal is quick, delicious, and packed with both protein and fiber. Wipe the sweat off your brow—mornings just got easier!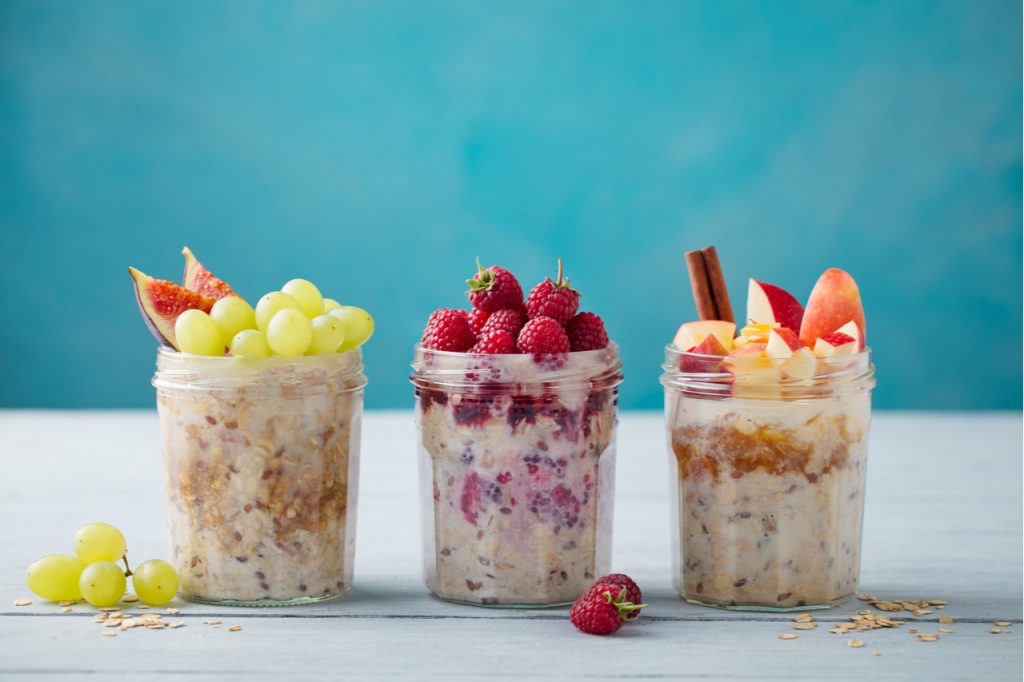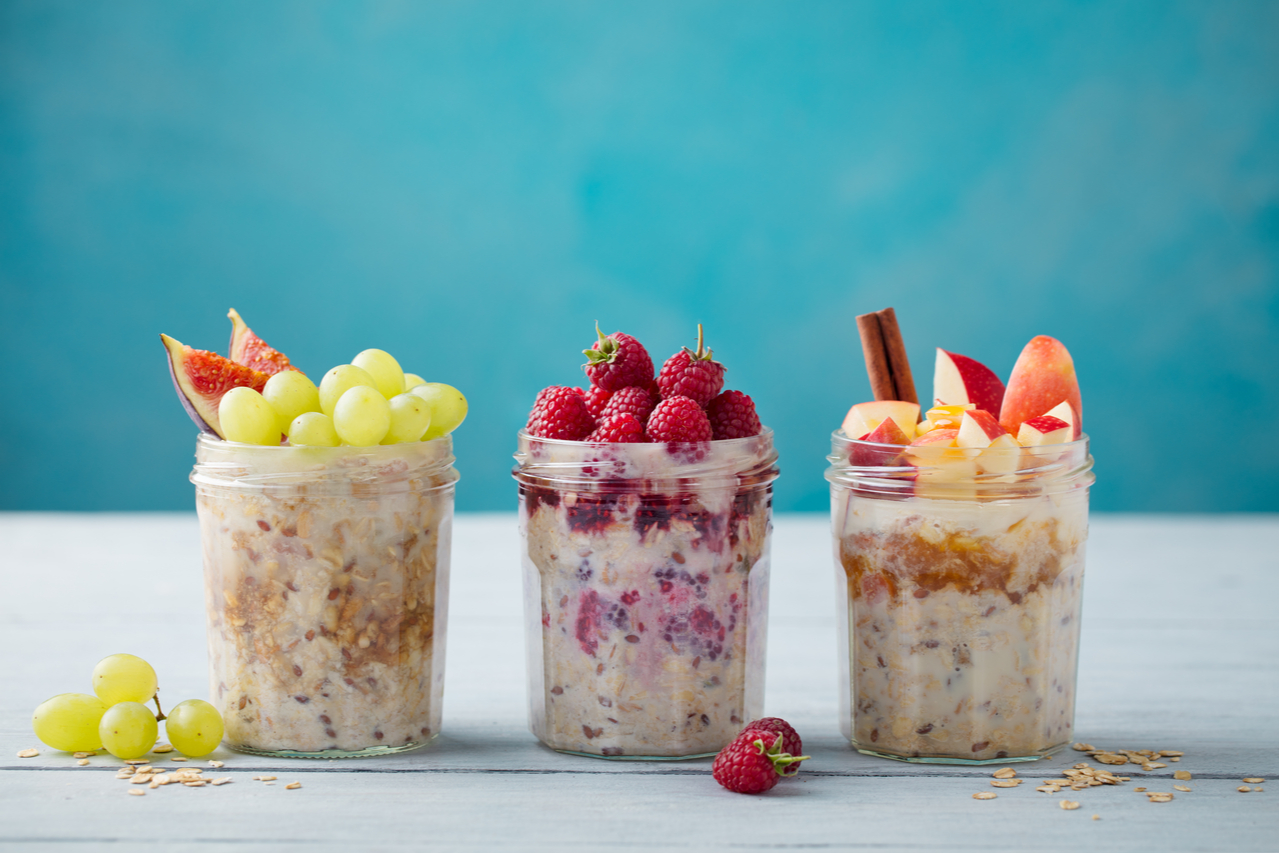 Daily Protein Intake Recommendation
Dietary protein intake is one of the most important factors when it comes to transforming your physique. Protein is responsible for a variety of bodily functions, including tissue growth and maintenance, transportation of various substances throughout the body, and production of important molecules like hormones. We just wouldn't operate right without it.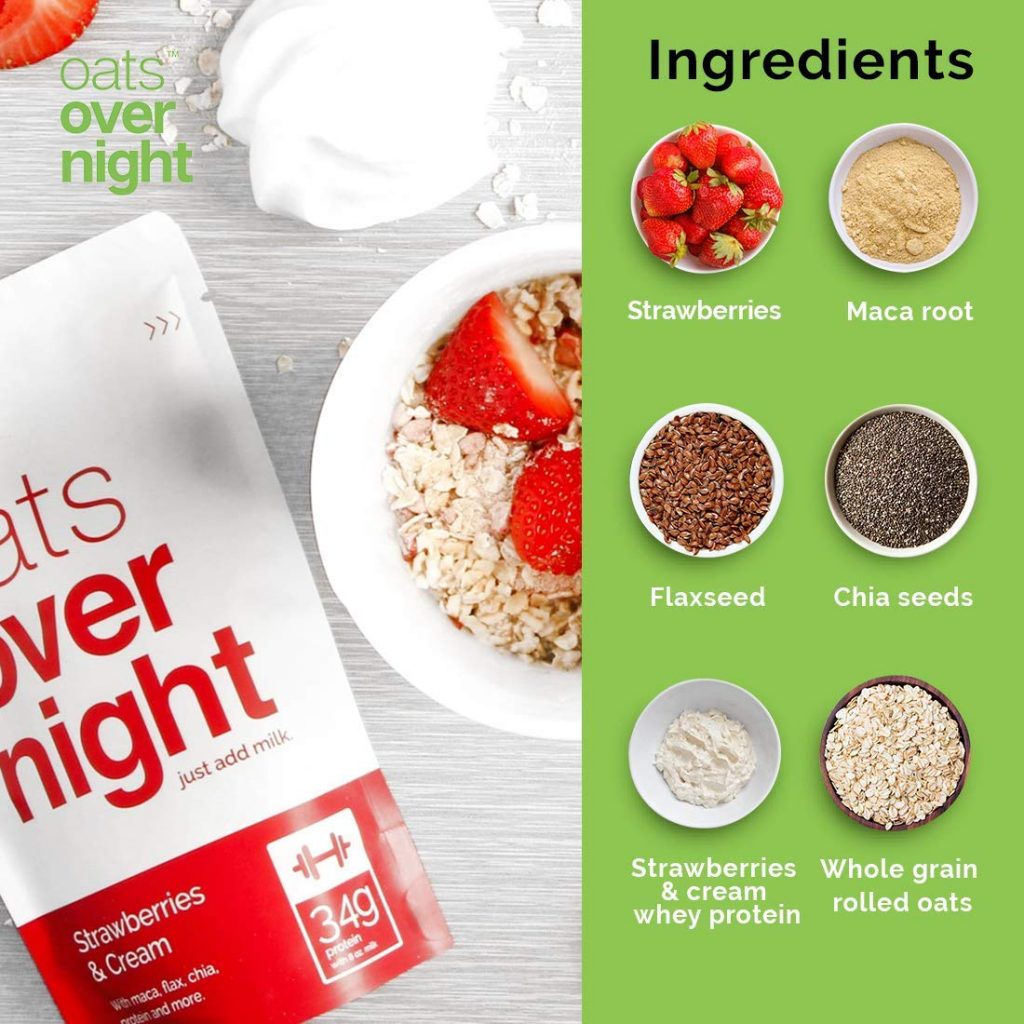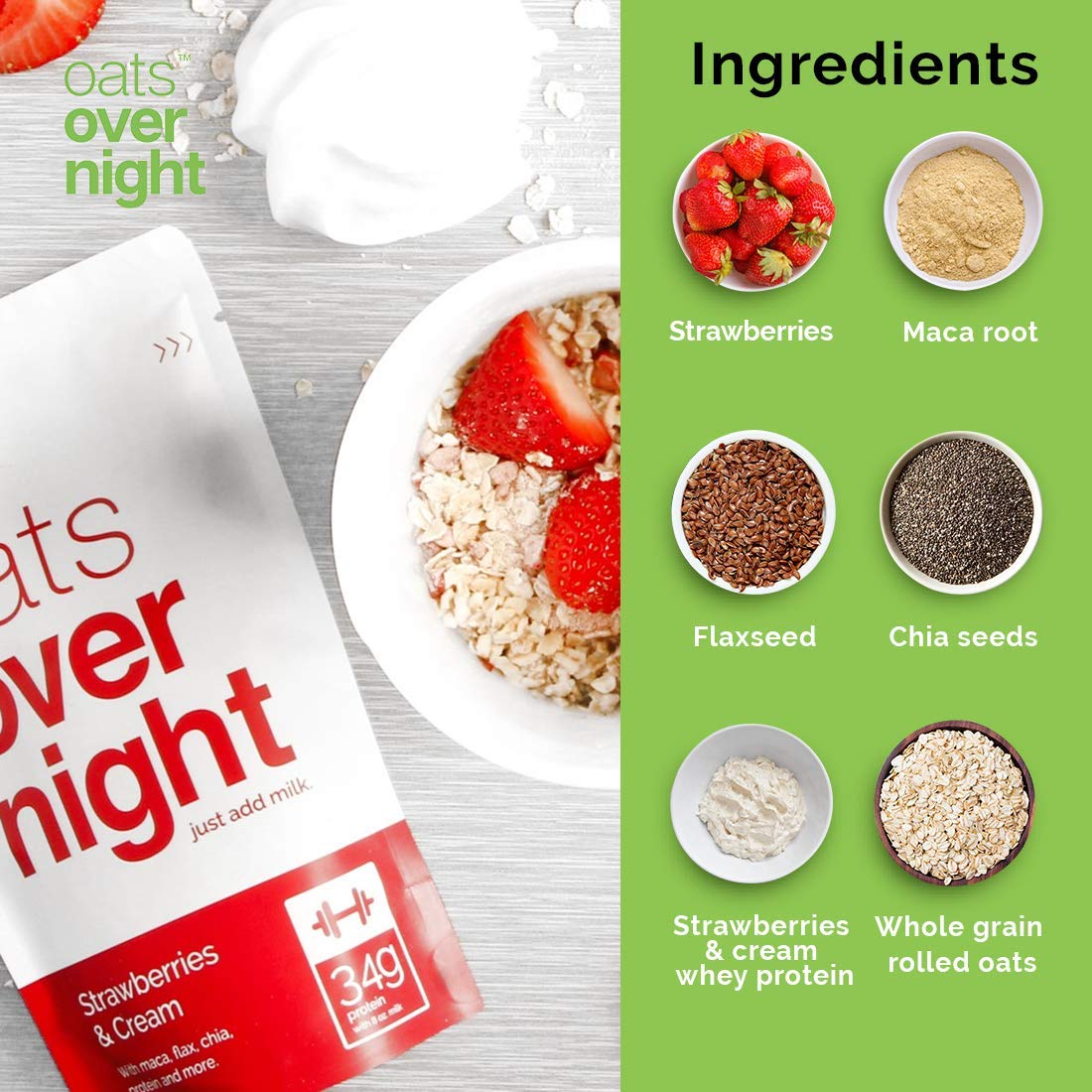 How much protein should we be consuming daily? Well, the amount is dictated by several factors. The basic recommendation is 0.8 grams of protein per kilogram of body weight, but that's essential to just prevent protein deficiency. For basic protein synthesis, requirements may go up to 1.4 to 2.0 grams per kilogram of body weight for more active people. Consuming more protein at regular intervals is the way to go if you are looking to live optimally. Your body's protein stores need to consistently be replenished since you can only store so much protein at one time. If you are looking to thrive, you must pack meals with enough protein. I love Oats Overnight because each serving packs a whopping 34 grams of protein when you add milk. In addition, it's also fiber-rich and contains superfoods such as chia and flax seeds.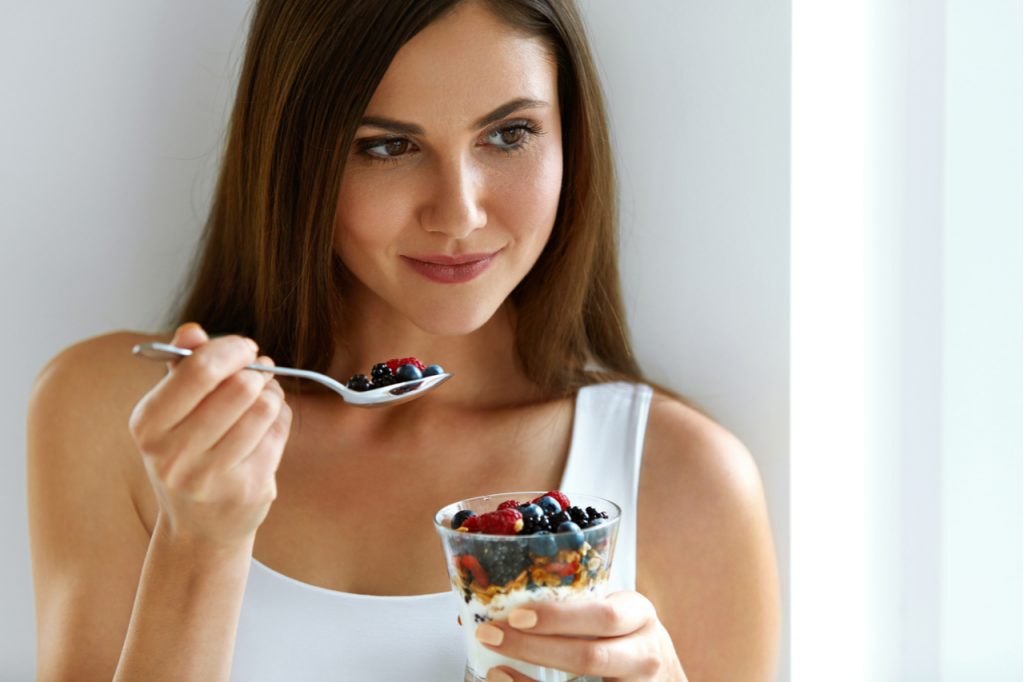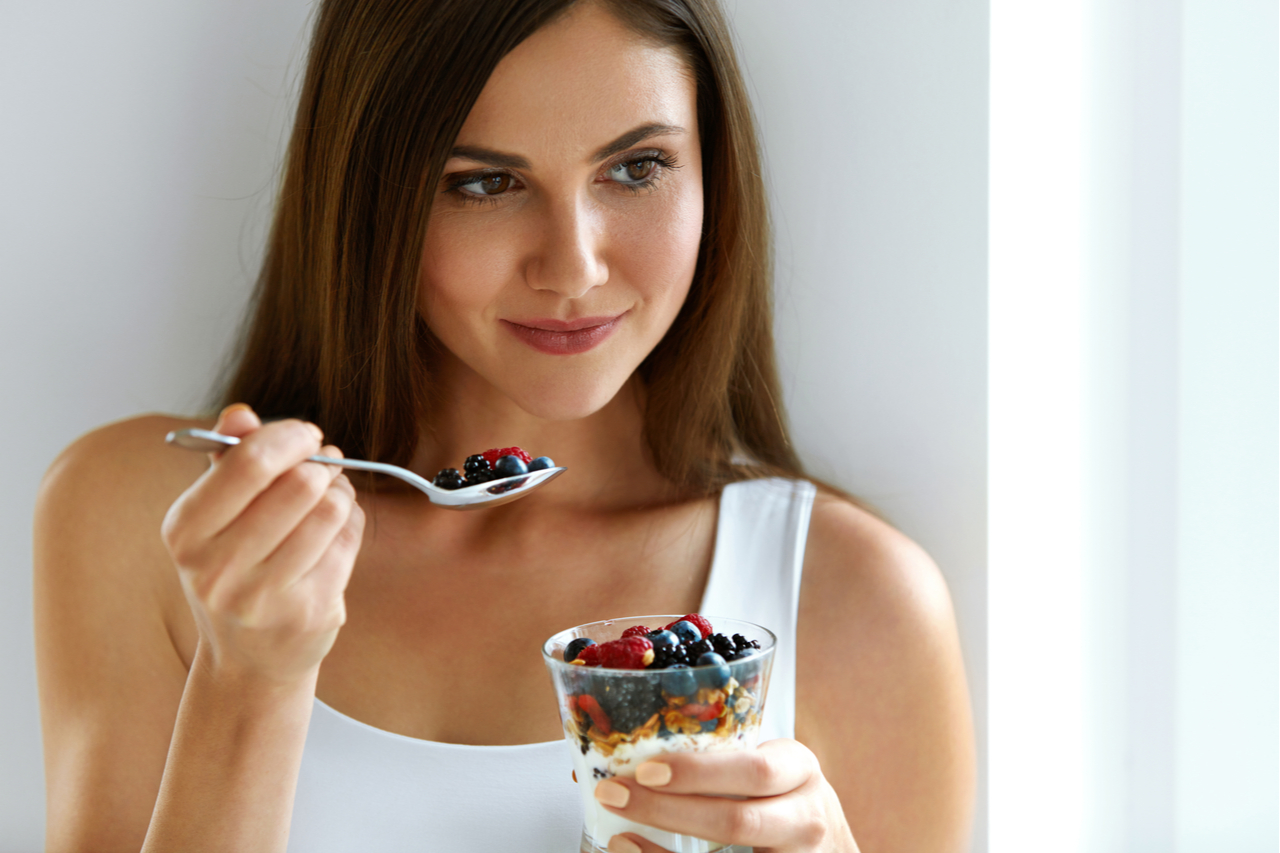 You shouldn't have to sacrifice quality and taste because you don't have time. Oats Overnight doesn't make you choose between the two. It doesn't just need to be for breakfast, either. I know you're probably not carrying around a Vitamix Blender with you every time you go to the gym. Oats can also serve as a perfect post-workout protein option.
How to Make Overnight Oats
The beauty of Oats Overnight is in this product's simplicity. This efficient and portable breakfast can be made in about 20 seconds. Before you go to bed, simply add milk or a milk substitute, shake the bottle slightly, place it in your fridge, and voila! You have an on-the-go option that puts fast food to shame and makes it much easier to start your day with some adequate fuel.
Oats Overnight was a game-changer for me. On most days, I wake up at 4 am and have limited time to set myself up for success before I sprint out to take care of clients. Oats Overnight has not only kept me fuller in the mornings, they've also given me peace of mind. By throwing the oats in the fridge the night before, I have more time in the morning to meditate, write in my gratitude journal, and get in some movement. In the mornings where I have a little more time, I opt to place the oats in the microwave and have them hot in the traditional fashion. It's truly something that I look forward to when I wake up.
Plant-Based Meals
The only knock I have on Oats Overnight is that the classic flavors use some artificial sugars to add some sweetness. I don't know how you feel about artificial sweeteners, but for me sometimes it can cause a little bit of unrest in my stomach. I had one or two of these experiences with the oats when I first tried them, but it seemed to get better over time. For those with specific dietary restrictions or preferences (like non-dairy), Oats Overnight has a line powered by plants and sweetened with monk fruit, a more natural alternative. At times it can be difficult to find high-powered vegan and veggie protein sources for breakfast, but this product makes that an issue of the past. With flavors like Peanut Butter Cookie Dough Cacao Crunch and Chai Latte, you will fall in love with Oats Overnight. I highly recommend it.