We may earn compensation from the products and offers mentioned in this article. However, any expressed opinions are our own and aren't influenced by compensation. To read our full disclosure, click here
Self Discovery is an Ongoing Process
It's about the journey, not the destination, and the journey gets easier the more you practice. The rewards of self care and self discovery start immediately and grow faster over time. It's important to stay motivated and focused, because if you slow down or get distracted, you'll miss out on the best rewards.
Kris Crews is an expert on mental health and wellness, and you can take advantage of her skills and wisdom by reading her first book, You Owe it to Yourself. It is a self-reflection journal full of quotes, prompts, and open pages you can use to expand your personal journey and process your feelings and experiences.
Kris Crews is an important part of the team at 1AND1 life. She is here to help us all on our individual journeys of self discovery and healing. She can help you know yourself on a deeper level, prioritize your mental health, and remember that you're not alone. You're in good company.
Every journey starts with a single step, and your voyage of self-discovery can start with a single breath. Take a deep breath right now and clear your mind. Let it out slowly. Do you feel anything? When I am having a hard time, I stop and focus on my breathing. Something as simple as taking a few deep breaths can have a powerful impact on my performance. Taking a short break to breathe lets me look at myself and evaluate how I'm doing and see if I'm on the right track. I've incorporated relaxation exercises into my daily life so that when these things happen, I can make myself more resilient.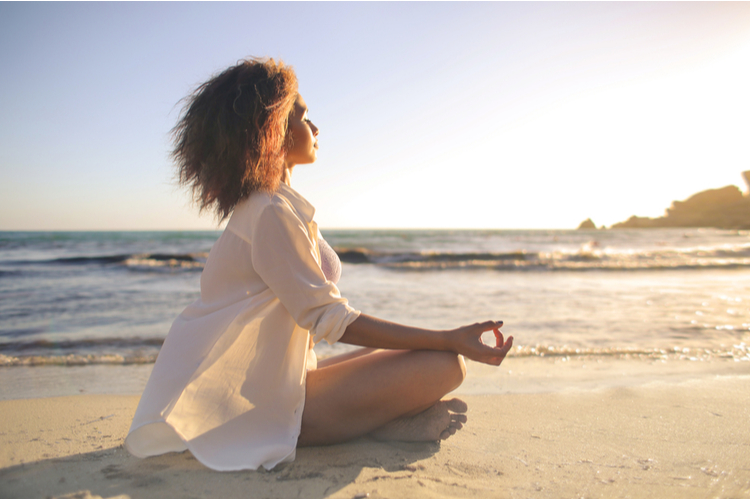 Keep reading to learn more about how self discovery can unlock the door to peace, prosperity, and success.
Manage Stress and Anxiety with Grace and Poise
Even at the best of times, life can be difficult. When you set aside time every day to take proper care of yourself, you'll not only be happier, you'll be more productive and successful too.
The more you want to get done, the harder and more effectively you have to work. Learning how to journal and organize your calendar is useful here, and the two activities are closely related. Most of the feelings and emotions people journal about happen during events that fit well onto your daily calendar. When you practice organizing your schedule and calendar, it also helps you journal about your feelings and experiences.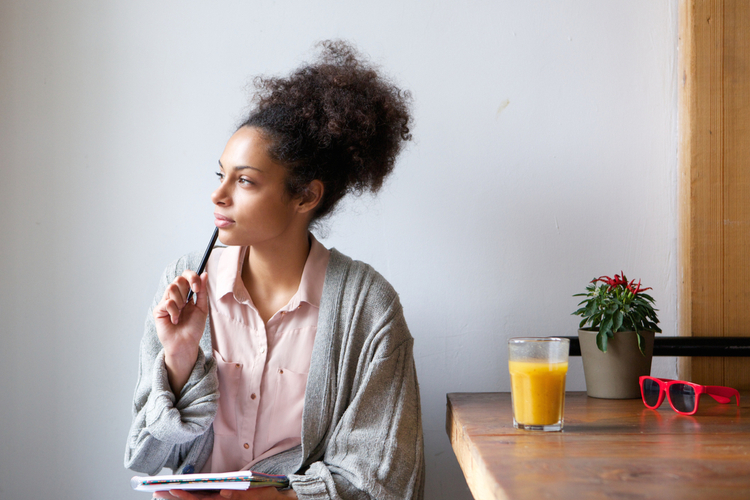 Having rewarding goals makes it easier to work hard, but having worthy goals is just the beginning. The harder you work, the more vital it is that you practice self care on a daily and ongoing basis.
The successful people I know practice self care on a daily basis. For them, it has become a way of life instead of a chore. Daily exercise is core to self care, and yoga is one of the best forms of exercise that will get your mind and body in shape at the same time. Use a yoga journal to record your insights after you exercise. It will ensure that you stick to your daily routine and maximize your results. Journaling is a time-tested and effective part of self discovery and mental hygiene.
Cultivating these kinds of good habits will improve mental health and help you better learn how to cope with anxiety.
Self Care is Self Discovery
It's not selfish to take care of yourself. In fact, it's probably the most altruistic thing you can do. The better you take care of yourself, the more you will harmonize with others and the planet.
Having a growth mindset is a powerful tool that can help you discover yourself and bring more happiness into your life. Cultivating gratitude for yourself and the blessings in your life acts like fuel for growth and success. Gratitude strengthens your resilience and can help you through the trials and tragedies that are a part of life. Sometimes, it can be the make-or-break difference between success and failure. The bigger and more difficult your goals, the more important it is to cultivate gratitude. When you incorporate daily meditations on gratitude, it will help you feel better and make the most out of every situation you encounter.
When you have a growth mindset, you will better understand the importance of self care. And the more you take care of yourself and manage your growth, the better you will come to understand yourself. "Know Thyself" is ancient knowledge that can be found in almost every culture. It is quiet wisdom practiced by mothers and fathers, leaders and followers. The better your relationship is with yourself, the easier and more rewarding you will find your life.
The pursuit of this knowledge gets easier the more you write things down. Getting your thoughts out of your head and down on paper gives you a valuable perspective that can deepen your insights. Using a diary or a gratitude journal to keep track of your thoughts will bring you immediate rewards, and it can also help you stay motivated while you pursue your goals.
Self Healing Comes in Many Forms
The greatest reward you can get from life is self discovery. While you are journeying into yourself, don't forget your friends. Healthy social connections are an important resource to help you cultivate mental wellness. Learning how to build strong relationships with others can help you on this journey. People perform best when they have a rich social support network composed of family members, friends, and coworkers. The people around us are often an important source of support, understanding, and wisdom. Good friends and family are a valuable part of the self-healing process, and they can make your life richer and more rewarding. Healthy boundaries are essential in your social life. They ensure you are not taking advantage of others or being mistreated yourself.
The more you understand who you are as a person, the easier it will be to find joy and happiness in life. Pain will hurt less, and even though you will go through hard times, the suffering will be easier to endure. You may even grow to find joy in times of sorrow.
When's the last time you gave yourself a reward? I recommend you pick up a copy of You Owe it to Yourself today and start reading now!