We may earn compensation from the products and offers mentioned in this article. However, any expressed opinions are our own and aren't influenced by compensation. To read our full disclosure, click here.
Jump Start Your Way to Wellness With the Tangram Rookie Smart Rope
If you talk with your childhood self, they may be disappointed that you have given up on the most underrated form of exercise. You probably put down your jump rope a long time ago. But if you're looking for a total body workout that spikes the heart rate, burns calories ( about 10 calories a minute!), and improves athleticism, then grab a jump rope. Yes, for a great workout, it may be time to figuratively go back to elementary school gym class.
Jump ropes are amazing pieces of travel workout equipment, so wherever you go, a high-intensity workout that challenges your coordination and your cardiovascular system is only a skip away. While I love jump ropes, the only knock on them from me has been gauging my progress. I'm a huge numbers guy when it comes to motivation, and I have always struggled to track my improvement without metrics. Luckily for me, the Tangram Rookie Smart Rope offers an affordable way to push myself harder and efficiently track my jump rope gains.
Jump Rope Workouts
There are so many ways to utilize a jump rope. You can use it as a warmup, a finisher, or a stand-alone cardio session. In addition to skipping with it, you can lay it flat on the ground as a marker and perform a plethora of agility movements. Whichever method you choose, it's an awesome way to test and improve your physical fitness. It will leave you feeling energized and out of breath from the total body experience. It will also help you build rhythm and coordination because those are the foundational elements of jumping rope. If you haven't skipped rope in a while, or at all, don't be intimidated! It's easy to catch on, and you'll get better with practice. The cool thing about the Tangram Rookie Smart Rope is that you will be able to track your improvement over time with metrics.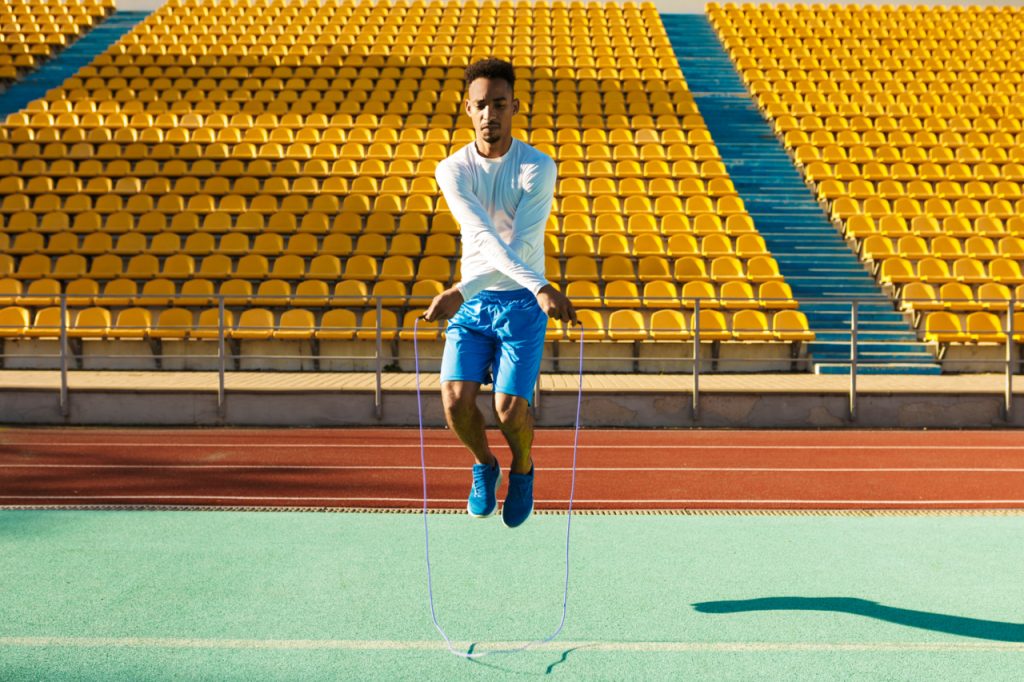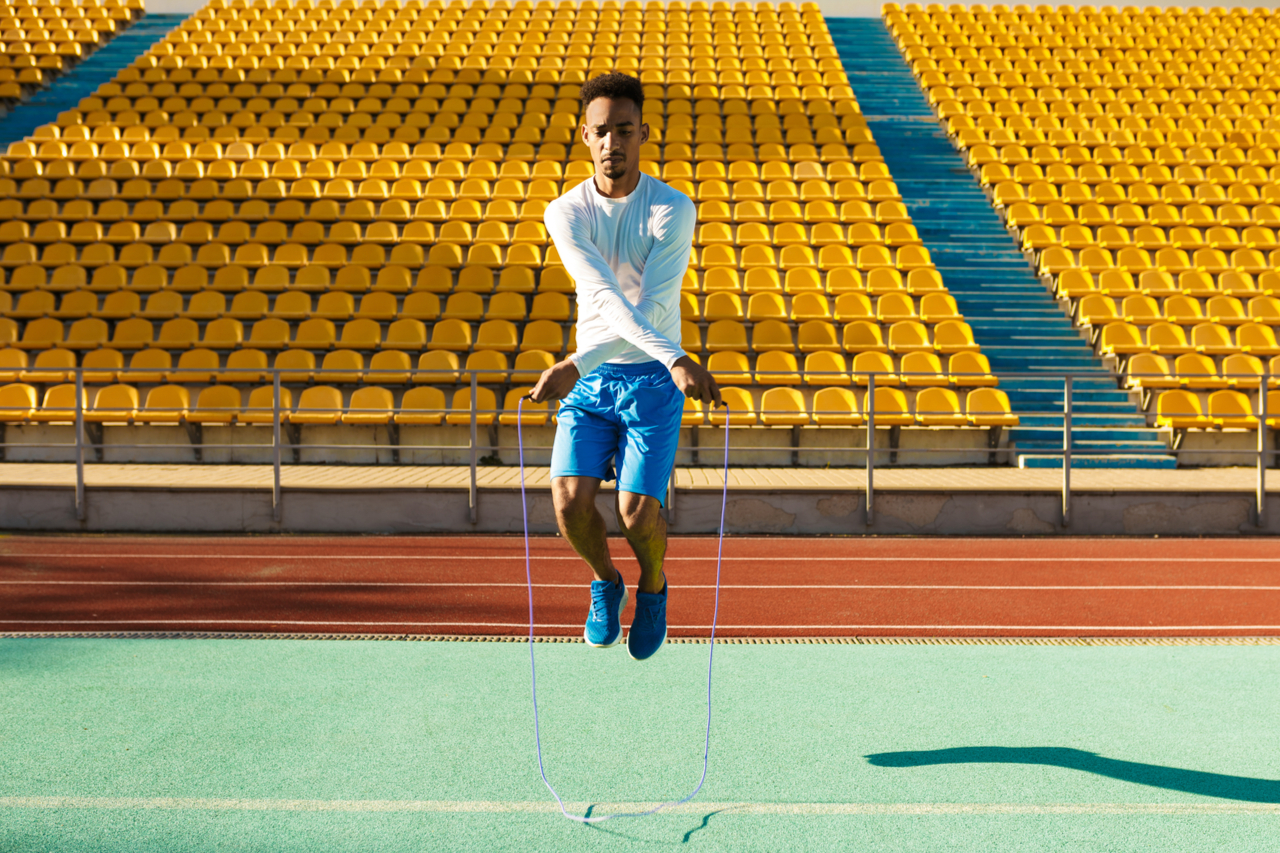 Tangram Smart Jump Rope Rookie
The Tangram Rookie Smart Rope is light and has a great minimalist design. After a simple setup, you can get right to work with your new rope. Upon unboxing, you transfer a battery from the storage handle into the "working" handle and download the app. Then, with a simple turn of the rope, you should be ready to start your first jump rope workout. The syncing between rope and app is effortless, and once you begin you'll find that the count is pretty accurate. It won't be perfect, because the rope skips are tied to the handle turns, but it does a great job.
The rope is easy to pack and is adjustable, so you can easily tag a friend in on the fun. Initially, the rope would dislodge from the handles, but after securing it adequately post-adjustment, I was able to move past this issue. While the device is much more simplified than the original model, the price cut ($40 cheaper) is great for the value that it provides. The company does ask you to remove the battery in between each use to preserve it, which can be a little bothersome, but it is only a suggestion. The weight of the rope also makes it easy to tangle, which can be problematic at times. Besides that, I have enjoyed using this jump rope. I like low-tech jump ropes like the Rogue Speed Jump Rope 2.0, but this smart rope gives me an extra advantage. Tracking my gains through the app during my fun cardio workouts has been helpful, too.
Jump Rope App
The Smart Rope app is really simple. There are two modes. The first is a basic count mode that tracks jumps/calories burned/time. The other is an interval training mode that gives you preset intervals based on your level of expertise (beginner, intermediate, expert). You can challenge your friends with the Competition function, and there is also a Leaderboard where you can see how you stack up against SmartRope users around the world. The app also gives you rewards as you pass fitness milestones. It gamifies the experience and makes jumping rope more enjoyable. The app isn't reinventing the wheel, but it's cool to track your workout history and see yourself progressing. Mastering a skill is one thing, but seeing this represented numerically is a great feeling.