We may earn compensation from the products and offers mentioned in this article. However, any expressed opinions are our own and aren't influenced by compensation. To read our full disclosure, click here.
Working out, uncomfortable sleeping positions, bad posture, and all that desk work can lead to soreness and tight muscle knots. Although you can try to unwind with a foam roller or professional massage, it's not always ideal. Foam rolling might not target certain areas enough, while massages can be expensive. That's why the percussive therapy device brand Theragun is becoming more and more popular to loosen up tight muscles and fascia. Keep reading this Theragun G3PRO review to find out how this tool could help you.
What is a Percussion Massager?
You may have wondered, "What are those massagers that look like a modified jigsaw?" Well, they are called percussion massagers. Percussion massage is a technique that uses a quick series of blows to penetrate deep into soft tissue. It's thought to promote relaxation and pain relief and speed up muscle recovery. Percussion massage also helps to improve blood flow and the range of motion in the muscle. The massage can form part of your self-care ritual in easing tension and managing stress.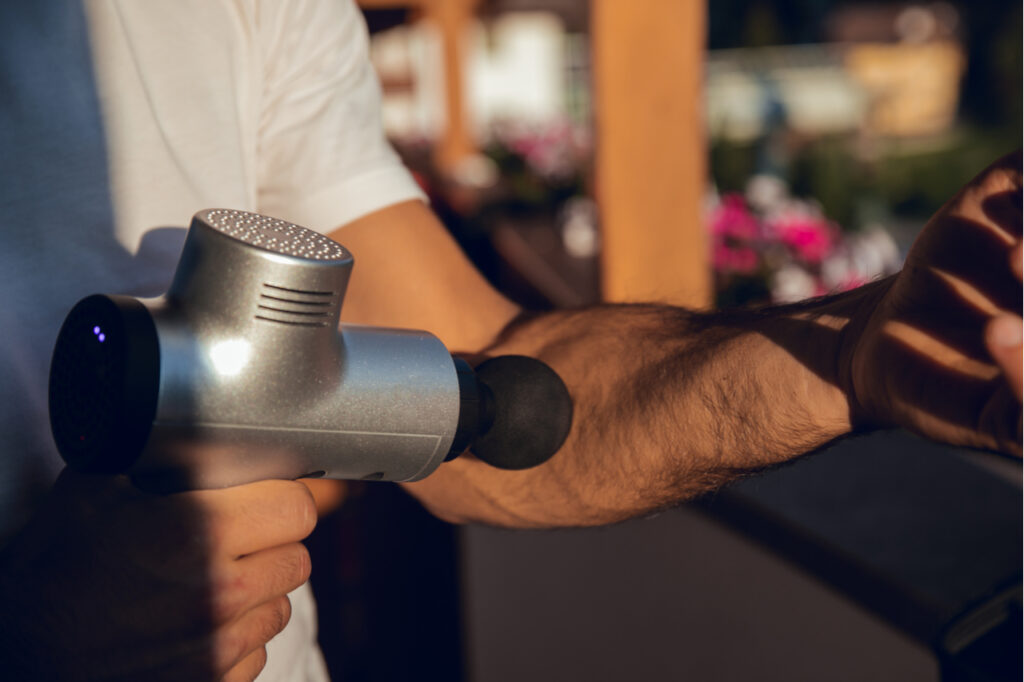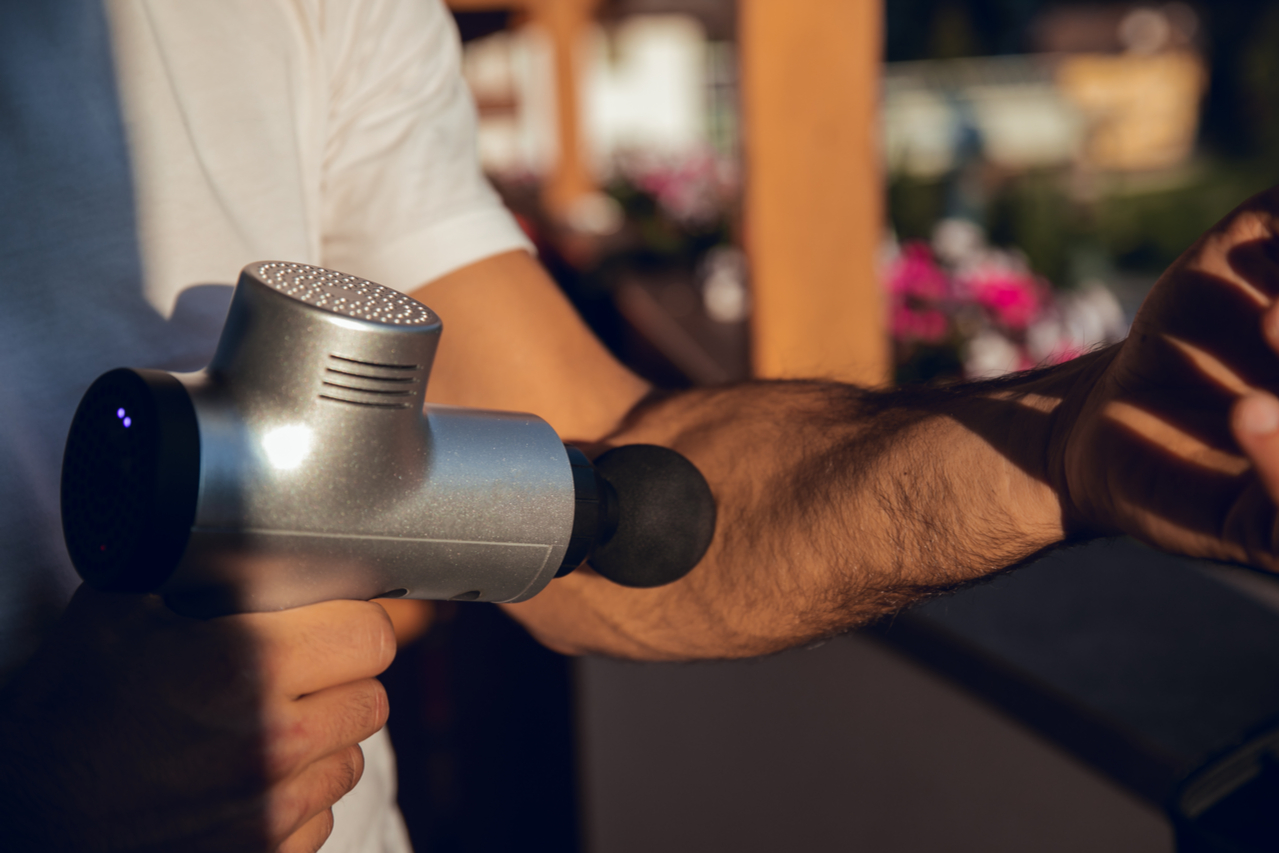 When performed by a masseuse, strokes are applied quickly to the muscle using hands and wrists to create a rapid series of movements on the body. The other option for this type of massage is to use a handheld percussion massager, like the Theragun G3PRO.
One small study found that percussive therapy can be as effective at preventing delayed onset muscle soreness (DOMS) as a traditional massage. A massage gun could be a crucial part of recovering from muscle soreness, and it's something you can do from home.
A Quick Review of How the Theragun G3PRO Works
Before delving into the ins and outs of Theragun's professional-grade percussive device, it's useful to know how the company started in the first place. Dr. Jason Wersland, the founder of Theragun, was in a motorcycle accident in 2007. After the accident, he created something to help him deal with the pain. The Theragun was born. The handheld device focuses on bringing natural solutions that work for pain relief, relaxation, and muscle recovery.
The Theragun G3PRO is a handheld device that delivers strikes to soft tissues forty times per second. It provides deep tissue massage to reduce tension, decrease pain, and support overall recovery. The massage gun works by driving rapid pulses with a high amount of pressure into your muscle tissue.
Although it looks a bit like a power tool, the design makes it easy to pinpoint specific areas throughout the body. With an ergonomic design, you can be your own masseuse and target practically any part of your body. While it is a professional device, anyone can use it and feel the benefits.
Muscle Recovery: Deep Tissue Massage at Home
When shopping around for a massage gun, you have a few options to consider. You might ask yourself: is the Theragun G3PRO worth the price? It's around the $600 mark, so it's a big investment. Yes, there are cheaper options on the market, but the device does have some unique selling points that set it apart from other percussion massagers.
The Theragun G3PRO comes with six unique attachments so that you can target different areas in the body, depending on your needs. A major selling point of this device is the sheer force it delivers. A common complaint with massage guns is that they are just not powerful enough. The G3PRO can deliver up to sixty pounds of pressure with every pulse. If you find other tools too weak and are looking for real power, the G3PRO is an excellent choice.
When reading percussive massage device reviews, you'll notice that many users talk about loud noise levels across various devices. The Theragun G3PRO features a new gearbox, which means there is now a 50% reduction in noise levels than earlier models. That's not to say the massage gun is entirely silent, but it's a significant improvement. Noise levels are particularly important if you plan on using the device on the go.
Things to Consider Before Buying a Percussive Therapy Device
If you've never bought a percussive massage device before, there are a few things you should keep in mind. You can use the massage gun as a self-massage tool for kneading out knots in the muscle and myofascial release. Other benefits include: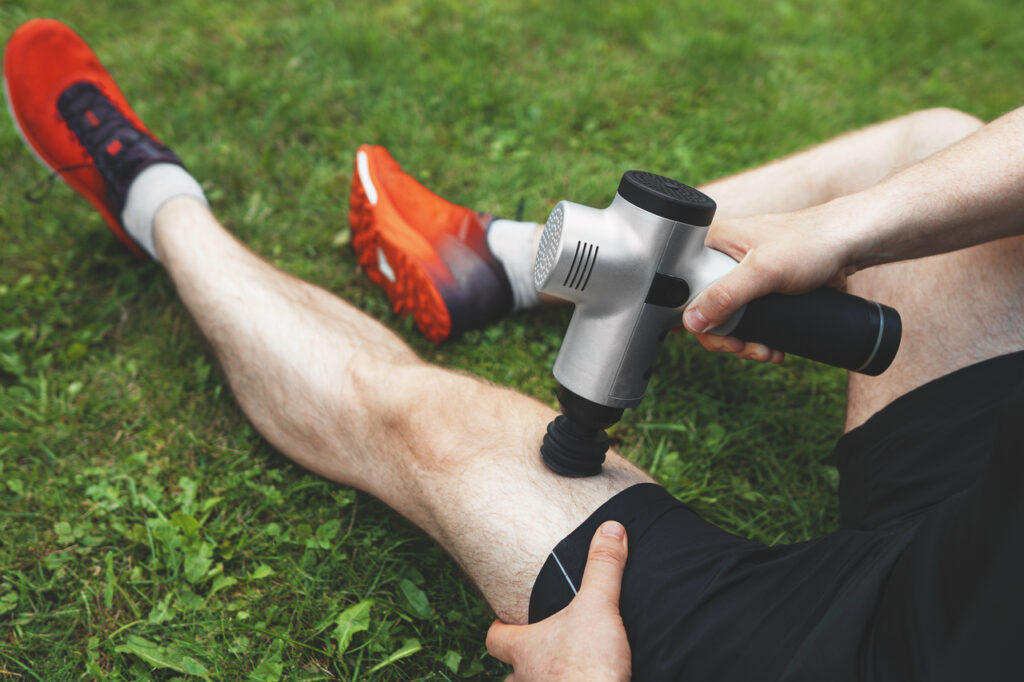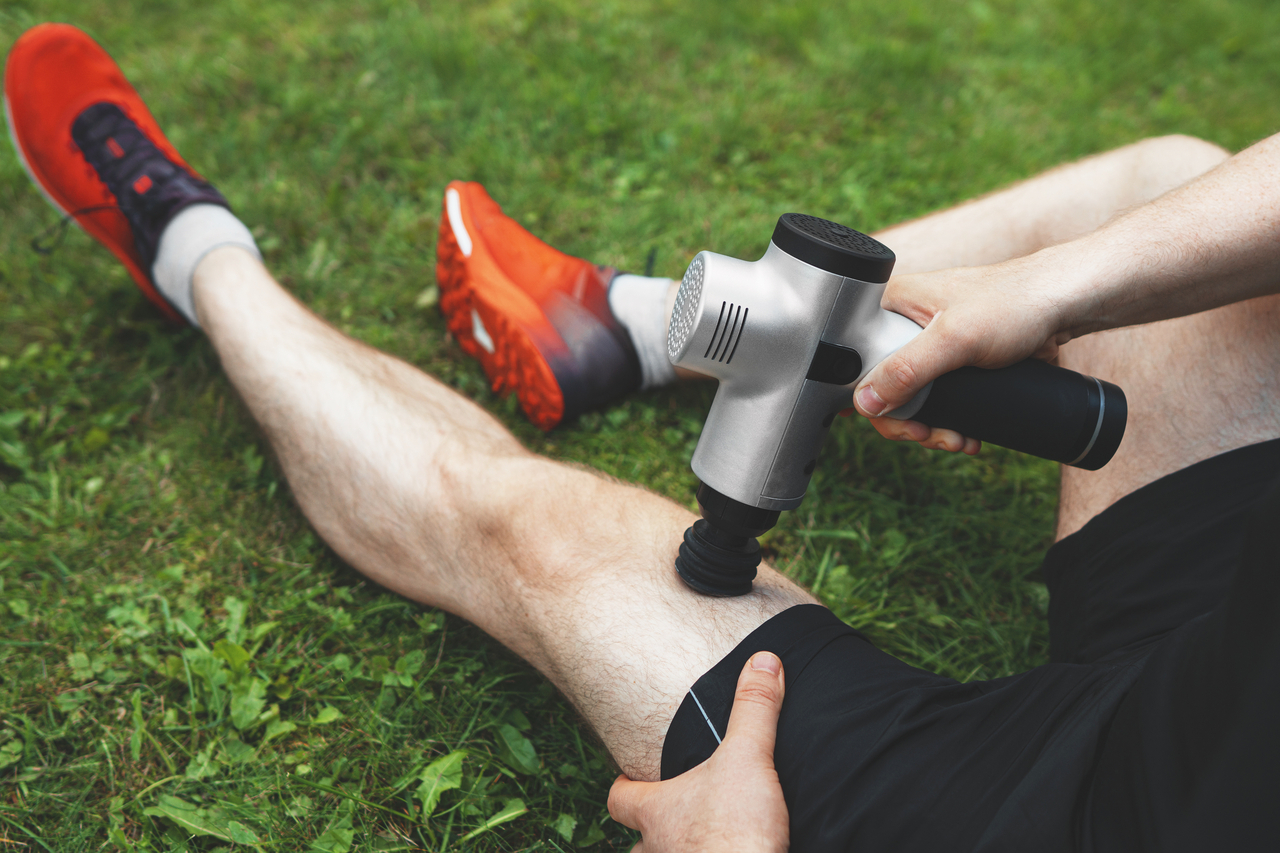 Relax and ease tension
Help prevent injuries
Improve exercise performance
Speed up muscle recovery
Increase blood flow
When searching for a handheld massage gun, you should consider the following points:
Power: for a massage device to work well, you need to find one with the right power for your body and your needs.
Noise: a more powerful massage tends to come with more noise. Massage guns are notorious for being on the loud side.
Battery life: although the device can be light and portable, the massage gun may drain quickly during a session. Look for something that doesn't run out of battery too fast and is quick to recharge.
Warranty: choose a massage gun with a long warranty and good customer service, as you want the device to last.
Final Thoughts: Theragun G3PRO Review
The downside of the G3PRO is that you may find it too powerful when you have severe muscle soreness. It's a good idea to come back to the tight or sore muscle in a day or so once it has loosened up a little. Although the Theragun is 50% quieter than other models, it's not silent. However, you're unlikely to find a super quiet massage gun. The G3PRO is the quietest of all Theragun models.
The Theragun G3PRO delivers on its promises. It's great for muscle recovery and releasing tension and soreness. In terms of the device's look, it's sleek and feels sturdy. It has an adjustable head to reach even the hardest-to-reach areas. Anyone who experiences muscle soreness or achiness may benefit from the Theragun. If you exercise regularly and lead an active lifestyle, you can look to get the most out of it. The G3PRO takes your muscle recovery to the next level and makes a welcome addition to any fitness regimen.