We may earn compensation from the products and offers mentioned in this article. However, any expressed opinions are our own and aren't influenced by compensation. To read our full disclosure, click here.
Results-Oriented Wearable Technology
How do you track your workouts? There are a lot of options today, with the iWatch, WHOOP band, and Fitbit among the most popular. Many of these devices include a sleep monitor or other functions, and most of them require a fair amount of interaction and control from the user. This WHOOP band review is intended to help you sort through the noise and discover which device is right for you.
No matter what you decide to use, you probably want to get the most out of your workouts. The world has been pretty crazy and hectic lately, so it's more important than ever to stay in the best possible health. Join me today as I explore the WHOOP band and uncover its advantages, disadvantages, and hidden potential.
WHOOP Combines a Sleeper Coach and Fitness Tracker in One
The WHOOP band is a sleek and discreet wearable device that most people won't notice. The band can be worn on your non-dominant wrist and is large enough to go around most upper arms. WHOOP wants to succeed by building a powerful reputation and being a calm, steady presence in the background. This is why they have avoided flashy colors and bright logos.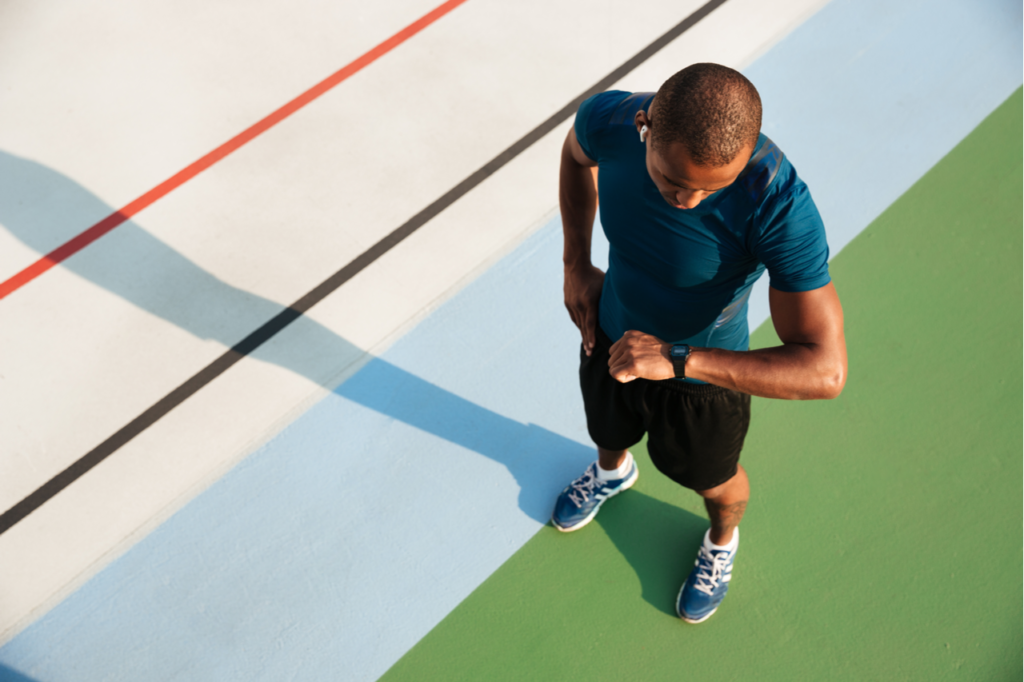 WHOOP uses materials that avoid irritating your skin so you can wear it all the time. The idea is to put it on, forget about it, and let WHOOP do the rest.
The user interface is elegant and intuitive and was designed to seamlessly fit into your life without causing disruption. They are helping people transform their lives and become more proactive. If you want to transform yourself into the kind of person who automatically takes the best possible care of yourself, WHOOP may be the right product for you. WHOOP's goal is to make your exercise and recovery routines fun, easy, and natural
One of my favorite innovations is the WHOOP charging dock. Instead of taking the band off and putting it on the dock, you take the dock off of the wall mount and place it over the band. It makes the band look more like a large watch while it's charging. That means you never have to take the band off. You can wear WHOOP while you are sleeping and recharge it without interrupting your biometric data monitoring.
Wearing the WHOOP band allows you to track, not only your workouts, but your recovery period, too. The secret to loving your workouts is knowing when it will be the most fun. Most wearable devices focus on tracking the duration and intensity of your workout, but your recovery period is just as important.
Strong Hearts, Healthy Hearts
Exercise is important, and how you do it is unique to you, but there are tools that can help you make the most of your specialized talents and goals. If your fitness device only keeps track of your heart when you're exercising, you're not even getting half of the available data!
The WHOOP band is more than just another heart rate tracker watch. It tracks your heart rate variability and monitors your sleep, as well. This helps you determine how well you have recovered from your workout, and how much energy you will have for the day. With these data, WHOOP can help you find out the optimal exercise times when you will get the biggest gains while having the most fun possible.
Every seven days, the WHOOP band will give you a summary of your workout intensity, recovery periods, and sleep quality. Over several weeks of tracking and adjustment, WHOOP can help you optimize your days so they are full of energy. The better you're able to perform, the happier you will be with your results.
Do you want to get organized and improve your health? A good data tracker like the WHOOP band can give you the boost that you need to put you over the top. You don't have to turn anything on when you work out or take a nap. It tracks you 24/7. You're supposed to just forget about it and let it do its thing.
WHOOP Band Review
There are a lot of high-quality wearable devices out there. The Apple Watch 4 vs Fitbit Versa debate illustrates two excellent products that make a lot of people happy. Combined with the best fitness apps, these devices can help you make the most of your potential.
The WHOOP band goes further than being merely a wearable device. It's a one-stop shop to take care of all of your organizational and tracking needs. You don't need additional apps or have to learn how to export fitbit data, for example.
Deep, recuperative sleep is more important than any other form of self-care. Most people think that if they didn't get enough sleep, coffee and energy drinks can make up the difference. But sleep is important for more than just energy. Getting enough sleep is essential for rapid muscle recovery after a workout. Use the best sleep tracker you can find to make sure you are getting the most out of your mattress. The better your sleep, the better the rest of your life will go.
I've enjoyed getting familiar with the WHOOP band, and I've got to say I'm impressed. There is room for improvement, but that's a good thing. Last year we looked at the WHOOP Strap 3.0. They were good then, and they just keep getting better. They are head-and-shoulders above much of the competition, so the future should be nothing but upside.
If you are serious about changing your routines and getting into the best shape of your life, the WHOOP band may be right for you.
What's getting in your way of living a better life? Start your trial today and use the WHOOP band free for six months.