If you never heard of tempeh before, be on the lookout for this nutritional powerhouse! There are many types of protein powder, but this one's special. With more people becoming interested in following a plant-based diet, tempeh is becoming a popular plant-based protein source. So, what is tempeh?
Simply stated, tempeh is a plant-based protein source made from whole soybeans. The process requires cooked soybeans to be fermented with a mold called Rhizopus oligosporus (Don't freak out; it's healthy and perfectly natural.). It is the same technique used to produce blue cheese. Unlike traditional fermentation that eliminates oxygen, tempeh requires a warm, oxygen-rich environment and can ferment within 24 hours. When the process is complete, you get a solid block of fermented soybeans to be used in a variety of recipes.
Fermented Beans and Grains
In addition to soybeans, the Rhizopus culture can ferment a variety of beans and grains such as chickpeas, black-eyed peas, millet, flax, sorghum, corn, brown rice, barley, and oats. This process influences the flavor and aroma of what is being fermented. As a result, some people describe the taste as earthy, nutty, yeasty, and even mushroom-like. While a block of fermented soybeans may not sound very appealing, it is an extremely versatile ingredient that tends to take on the flavors of foods it is cooked with. Due to its nutrient density and diverse flavor, many people have grown to love it.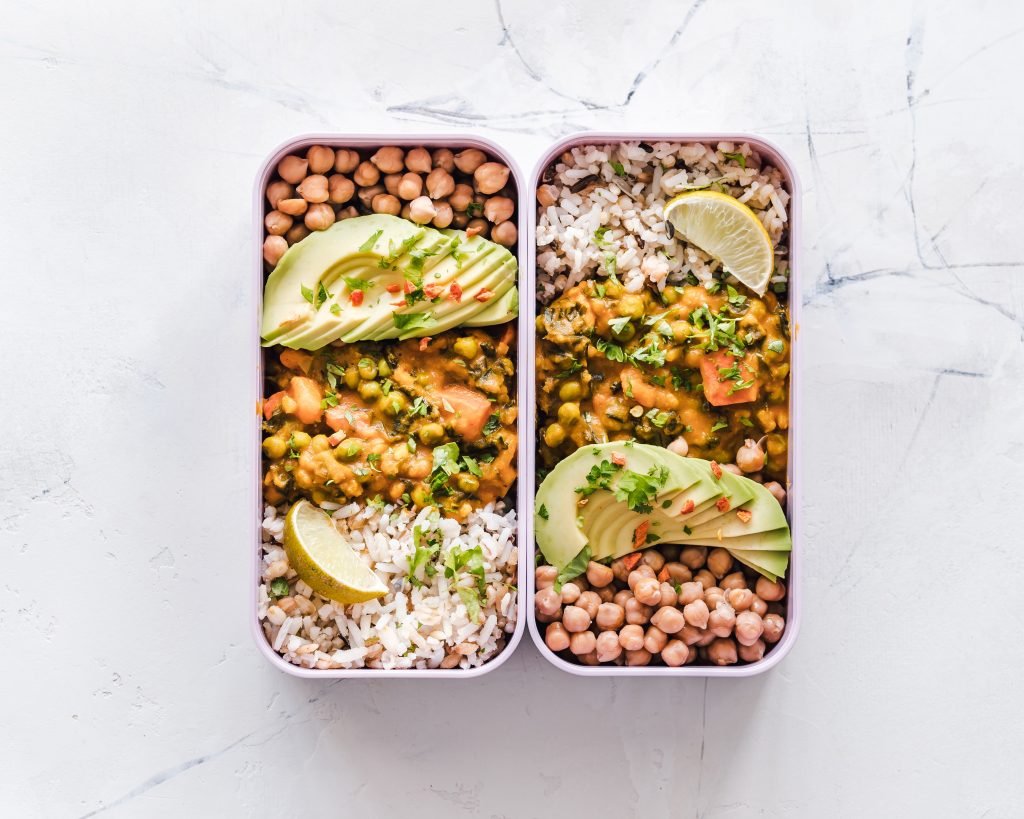 Tempeh Nutrition
When compared to tofu, tempeh is denser and more concentrated in macronutrients and calories. A 3-ounce serving of cooked tempeh (about ½ cup) contains approximately 165 calories, 8 grams of carbs, 10 grams of fat, and 16 grams of protein. In addition, it is a good source of potassium and iron. In comparison, 3 ounces of tofu has about 90 calories, 2 grams of carbs, 5 grams of fat, and 10 grams of protein. Tofu is also a good source of potassium and iron. You can see that tempeh is a better source of protein. But both are good options if you're looking to go more plant-based or just want to experiment with a new type of protein source. They are both complete proteins, providing all nine essential amino acids, and they each have a unique flavor and texture.
Prebiotics, Probiotics, and Gluten
Despite claims that tempeh acts like a probiotic, this is unlikely, considering the short fermentation period. Also note that cooking tempeh will decrease the effectiveness of any beneficial live bacteria. However, soybeans are a good source of prebiotics, which are needed to feed the beneficial bacteria found in the digestive tract. Prebiotics and probiotics need each other for survival. They promote strong immunity, improve digestion, and even help with mental health and depression.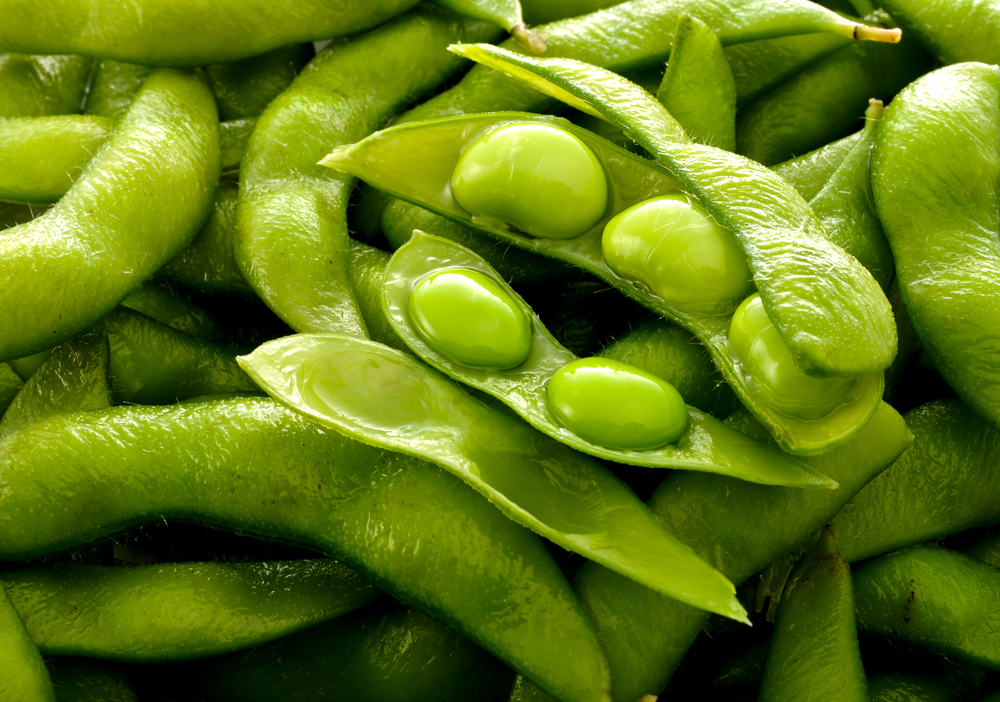 A word of caution: depending on the ingredients, tempeh varies in its fiber content and gluten-free status. Therefore, if you have a gluten allergy or sensitivity, reading the label is a must. Also, some soy products can be high in phosphorus (a 3-ounce serving of cooked tempeh provides 215 milligrams), so individuals with kidney disease may need to limit the amounts they eat. Smaller portion sizes may be consumed in moderation as part of a healthy diet.
Cooking with Tempeh
As tempeh is becoming a more mainstream ingredient, there's a good chance that your local grocery store carries it. It is usually located in the refrigerated section with the vegan and vegetarian products like tofu and seitan (a more processed soy meat substitute). But, if you have trouble finding it, markets like Whole Foods and Trader Joe's carry it along with most health food stores.
Shopping For Tempeh
When shopping for tempeh, you will notice it comes in a variety of options such as regular, multigrain, flax, and a few others. Regular tempeh is just soybeans and mold. The other varieties have additional ingredients mixed and fermented along with the soybeans. There are even some soy-free varieties that substitute things like hemp seeds or other beans in place of soy.
A Natural Meat Substitute
Similar to tofu, tempeh's high protein content makes it a natural meat substitute. Both absorb the flavors of other ingredients well. However, soy-based tempeh and tofu aren't close culinary substitutes, meaning they should not be used interchangeably. Tempeh's dry pressed form makes it densely compact to withstand slicing into strips for grilling, cubing for kebabs, grating for stuffing, or crumbling by hand to saute. Tempeh also absorbs flavors of marinades and smokers well. Steaming or soaking tempeh in simmering broth or water for about 5 to 10 minutes helps soften its texture and will increase the absorption of sauces or marinades.
Pan-Fried Tempeh and Other Preparations
Because tempeh is an unsalted, perishable, and commercially produced food, it needs to be cooked to an internal temperature of 165 degrees Fahrenheit before eating. Pan-fry tempeh to brown and crisp its edges, or coat it in oil and grill it for sandwiches and wraps. It works well when combined with rice or other grains and topped with veggies for a quick easy grain bowl. When crumbled into hot oil, tempeh sautes well for a browned ground meat substitution in vegetarian chili, stroganoff, or bolognese. The options are endless.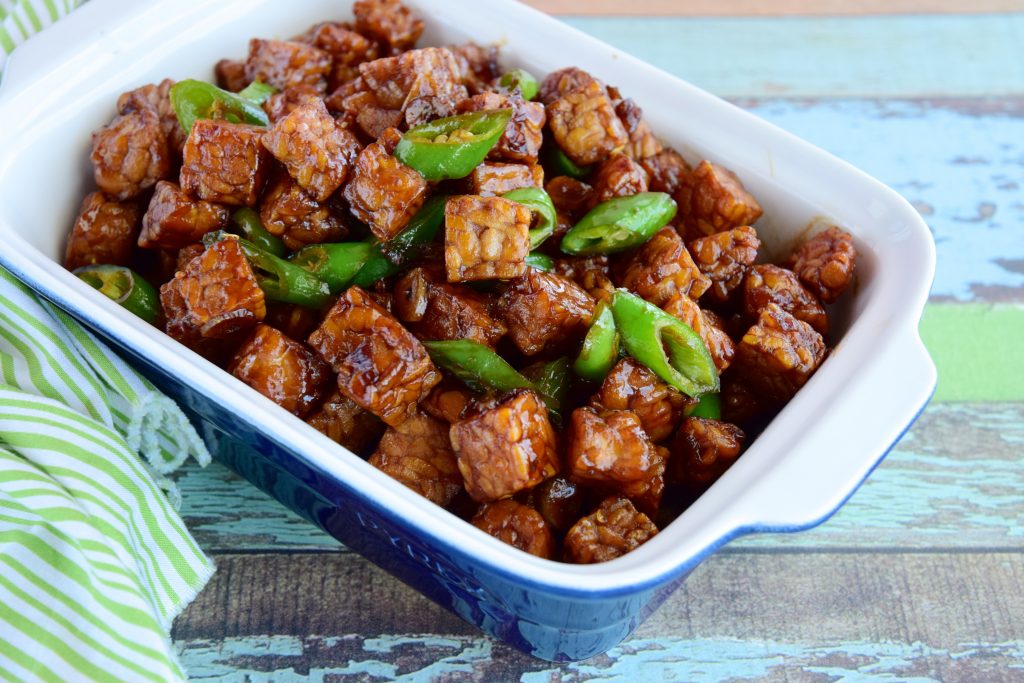 Soy Products and Cancer Risk
Soy remains one of the most controversial food ingredients due to some negative press that it may be linked with a higher risk for certain cancers. While some praise its health benefits, others claim it could be bad for you. According to registered dietitian Melissa Groves with Healthline.com, "Soy offers several benefits, such as improving cholesterol levels, fertility outcomes, and menopause symptoms. Yet, it remains controversial as weak evidence from animal studies suggests that it may be linked to breast cancer, poor thyroid function and may interfere with male hormones. However, studies in humans show different results. Overall, the benefits of incorporating soy into your diet most likely outweigh any potential risks, so feel free to eat whole or fermented soy foods in moderation." This includes foods like tofu, edamame, soy milk, and tempeh.
Bottom Line
A plant-based diet can have many health benefits and could save you money, whether you add plant-based protein powder in your morning smoothie or cook with soy products. Also, eating more plants is good for the environment and uses much less resources for production. The trend toward plant-based diets is not going anywhere. Go ahead and give tempeh a try. It might just become a regular staple on your weekly shopping list. Check out some easy recipes below to get started.
Tempeh Recipes
Sesame Ginger Tempeh Stir Fry Recipe
Try this delicious recipe for sesame ginger tempeh stir fry.
Vegan (Tempeh) Sloppy Joes
I adapted this recipe for vegan (tempeh) sloppy joes from one you can find on Connoisseurus VEG.
Serves 4
Ingredients
1 tbsp. olive oil
1 small onion, diced
Add 1 green bell pepper, diced
2 garlic cloves. minced
1 8-oz. package tempeh, crumbled
1 cup vegetable broth
¼ cup tomato paste
2 tbsp. vegan Worcestershire sauce
1 tbsp. brown sugar
½ tsp. red wine vinegar
1 tsp. mustard
1 tsp. smoked paprika
½ tsp. oregano
½ tsp. thyme
Add ½ tsp. black pepper
¼ tsp. cayenne pepper
¼ tsp. salt
Additional Ingredients:
Cayenne pepper hot sauce to taste
4 buns for serving
Instructions
Place oil in medium skillet or saucepan over medium heat. Add onion and saute for 5 minutes. Add bell pepper, garlic, and tempeh. Saute 5 minutes more.
Add remaining ingredients (except hot sauce and buns). Stir and bring to a simmer. Allow mixture to simmer for 5 minutes, until heated throughout, adding a bit of water if it becomes too dry.
Divide mixture onto buns. Season with hot sauce if desired.
If you like Tempeh, then consider other plant-based protein powders. You just might find them to your liking!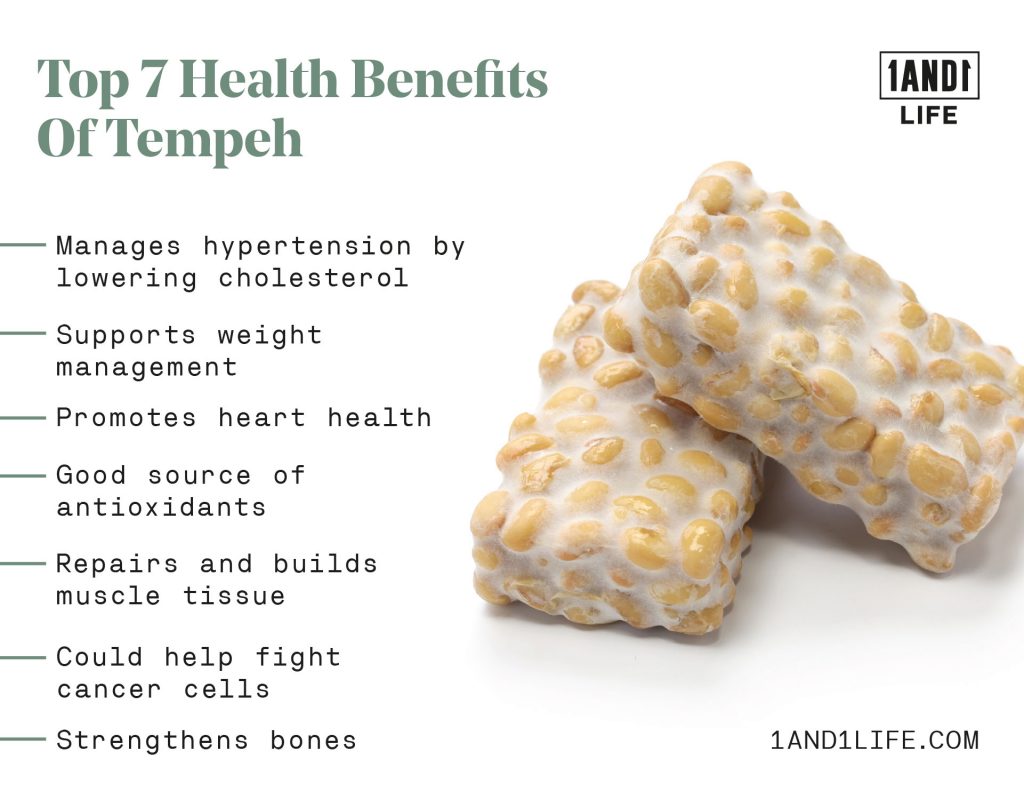 Top 7 Health Benefits Of Tempeh
Manages hypertension by lowering cholesterol
Supports weight management
Promotes heart wealth
Good Source of antioxidants
Repairs and builds muscle tissue
Could help fight cancer cells
Strengthens bones