We may earn compensation from the products and offers mentioned in this article. However, any expressed opinions are our own and aren't influenced by compensation. To read our full disclosure, click here.
When buying a pair of running shoes, you need to consider lots of things to make the purchase a perfect fit. The first thing you need to know is that women's shoes are often much lighter. The reason for this is that men have more muscle mass, which is why their shoes are heavier than women's.
On another note, women's footwear has softer and lighter midsoles, too. I've seen many women buying their running shoes in men's departments, and that is the biggest mistake they can make for their feet. Men's shoes are also generally bigger and wider, and if you have skinny feet, you're more likely to buy a pair that won't be a perfect fit.
Even though it might seem like the easiest thing to go and buy a pair of running shoes, you need to do your research first and know exactly what you need and what works best for you.
In this Adidas Ultimafusion review, I'll go through the things I liked and didn't like about these shoes so that you can easily make your purchasing decision.
Is Adidas Ultimafusion The Right Choice For You
Adidas Ultimafusion is one of the best Adidas running shoes and is a great choice even if you're a picky buyer.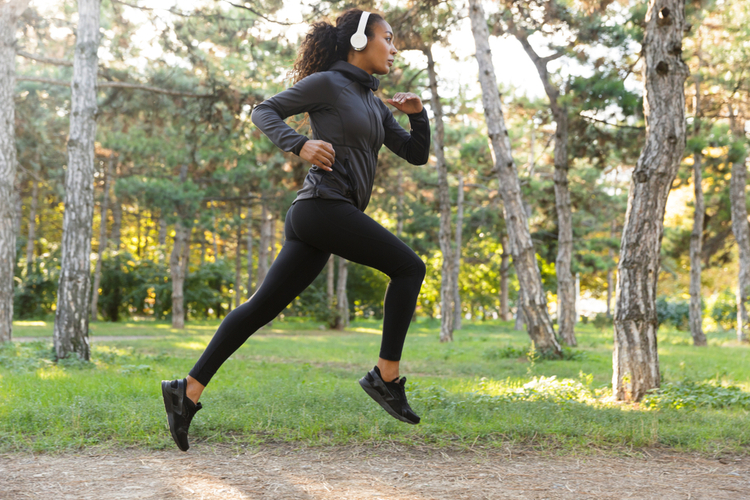 They are super light, durable, comfortable, cushioned running shoes with rubber soles. I make sure to check all of those things when buying a new pair of training shoes. For me, my feet must be comfortable no matter if I want to run a few laps or want to go and run an event. . So one ultimate thing that needs to be in place and make me feel good are my shoes.
A good shoe will help you get the most out of your training and will keep you safe, especially if you're fond of running exercises. In addition, a shoe that fits perfectly will help prevent injuries which is crucial if you are a person that hits the gym on the reg.
The wrong shoes cause many injuries, and that's why it's vital to figure out what works best for you. As with everything in life, we're all different, and someone else's great choices don't necessarily mean that that should be your choice too.
With a clean and minimal design and six color options, these shoes are a great choice even if you're a fashionista and choosing the right outfit for your training takes time.
The clean and sleek design is what makes these shoes stand out.
The upper part of the shoe is made of sock-like soft mesh, making it perfect if your feet tend to sweat a lot. Even if they do get wet, they will quickly dry on their own. The Cloudfoam midsole with memory foam sock liners is what makes them soft and cushiony from the inside, making you feel safe and supported throughout your training, just like Adidas Ultraboost 20.
A newly developed EVA compound in the midsole is what makes shock absorption so good in these shoes. Adidas has developed this cushioning system, which makes them one step ahead when it comes to running shoes on the market.
How To Buy A Perfect Fit
When buying any kind of shoes, there are different things to consider, but what matters the most is that it's the perfect fit for you, and to know that it is, you're going to have to test and try different things.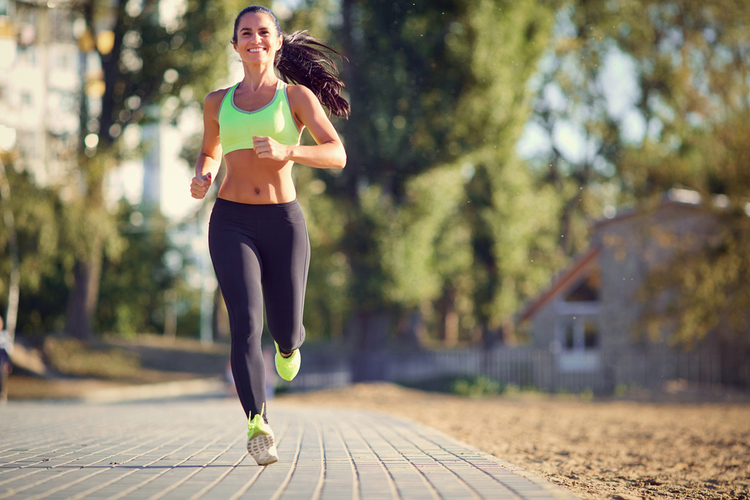 You'll need to look at the shoe's anatomy and try to learn all of the different elements of a running shoe, and know what each of them is meant for.
The upper part of the shoe should follow your foot and should be smooth with no chaffing or binding. The ankle collar should be snug and fit so that it doesn't irritate your Achilles tendon.
The heel counter should allow your ankles to move comfortably, and the saddle should fit and hold your foot so that it doesn't slip and while it must allow the natural doming of your arch during the stride.
A toe box should allow your foot to flex and spread naturally, while the outsole should provide stability underfoot. The midsole shouldn't be too soft nor too firm, and your heel cushioning should cushion your heel just the way you like it.
If you're looking for a new pair of running shoes, make sure you don't shop only for the looks and know your sizing. Many people make a common mistake because they go shopping in the morning, forgetting that feet naturally swell during the day and are usually a lot bigger in the evening than they were in the morning.
Whatever the case, if you follow these few simple tips, you should be ready to rock your next few miles in your brand-new shoes.