We may earn compensation from the products and offers mentioned in this article. However, any expressed opinions are our own and aren't influenced by compensation. To read our full disclosure, click here.
Neck Pain From Sleeping
Did you know the average person spends about a third of their life asleep? This means that your sleeping posture is just as important as your standing or sitting posture. Most people take great pains to ensure they buy a mattress that makes them feel well-rested and helps them wake up without any aches. However, they often fail to pick out a pillow that helps with this as well. Your sleeping posture is determined by your sleeping position, your mattress, and your pillows. If you don't consider all of these, you will most likely experience neck pain from sleeping.
The best pillow for your individual needs should alleviate pressure on your back and support your head and neck. The amount of pressure you feel on your spine varies with your sleeping position and this, in turn, will affect the pillow you choose. If you sleep on your back, you'll experience the least amount of pressure, followed by your side, and then your stomach. Stomach sleepers experience the most spinal pressure, so if you can change sleeping positions without disrupting your sleeping patterns too much, sleep on your back or side instead.
Another way to reduce spinal pressure and neck pain is to fill the gaps between your body and the mattress with pillows of different shapes and sizes. This will help you maintain spinal alignment. For example, if you sleep on your back, place a pillow under your neck and under your knees. If you sleep on your side, place a pillow between your ear and the bed and between your knees. If you sleep on your stomach, use a thinner pillow to keep your head from being overly propped up and moving your spine out of alignment. The great thing about the Adjust-A-Loft pillow is that you can remove the fiber filling inside the pillow to help keep your spine neutral no matter your sleeping position of choice.
Choosing a pillow can be difficult! The Adjust-A-Loft pillow makes it easier to figure out your needs for achieving a good night's sleep. Let's compare a few different options so you can better understand what's out there and what sets the Adjust-A-Loft pillow apart.
Best Pillow for Sleeping
There are several different kinds of pillows, but here we'll discuss the top three most popular: cooling gel, down, memory foam, and polyester fiber filled.
Cooling Gel Pillows
The gel material in these pillows never comes by itself. Instead, it forms a layer around another material or is mixed in with another material—usually memory foam. Since the gel cools your body, it helps regulate your temperature as you sleep and can relieve neck pain. These pillows usually keep their firmness for longer periods of time.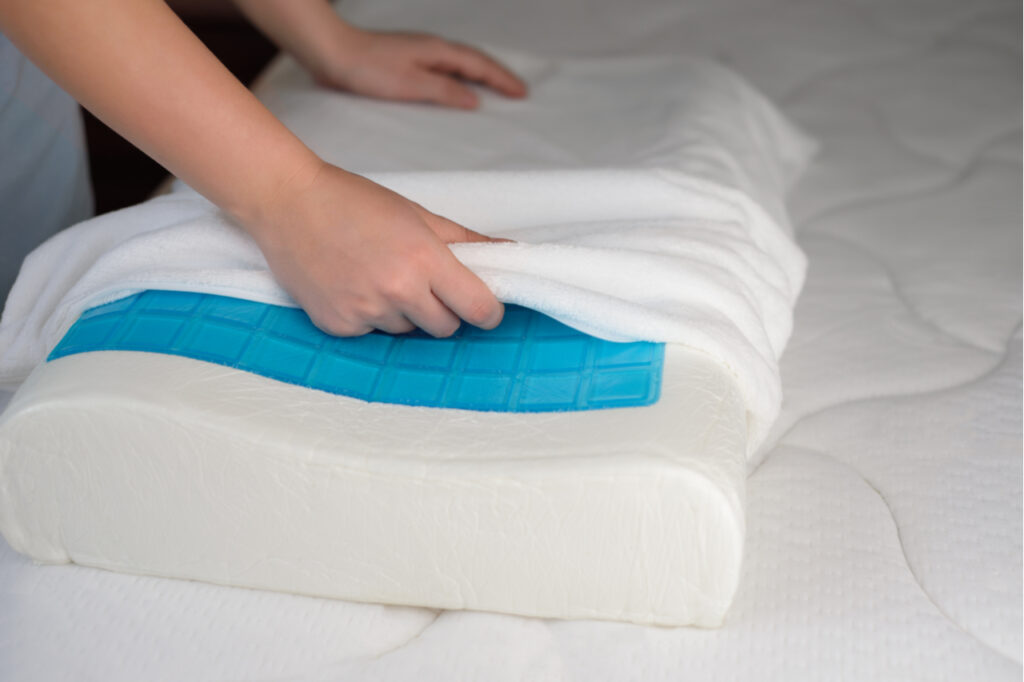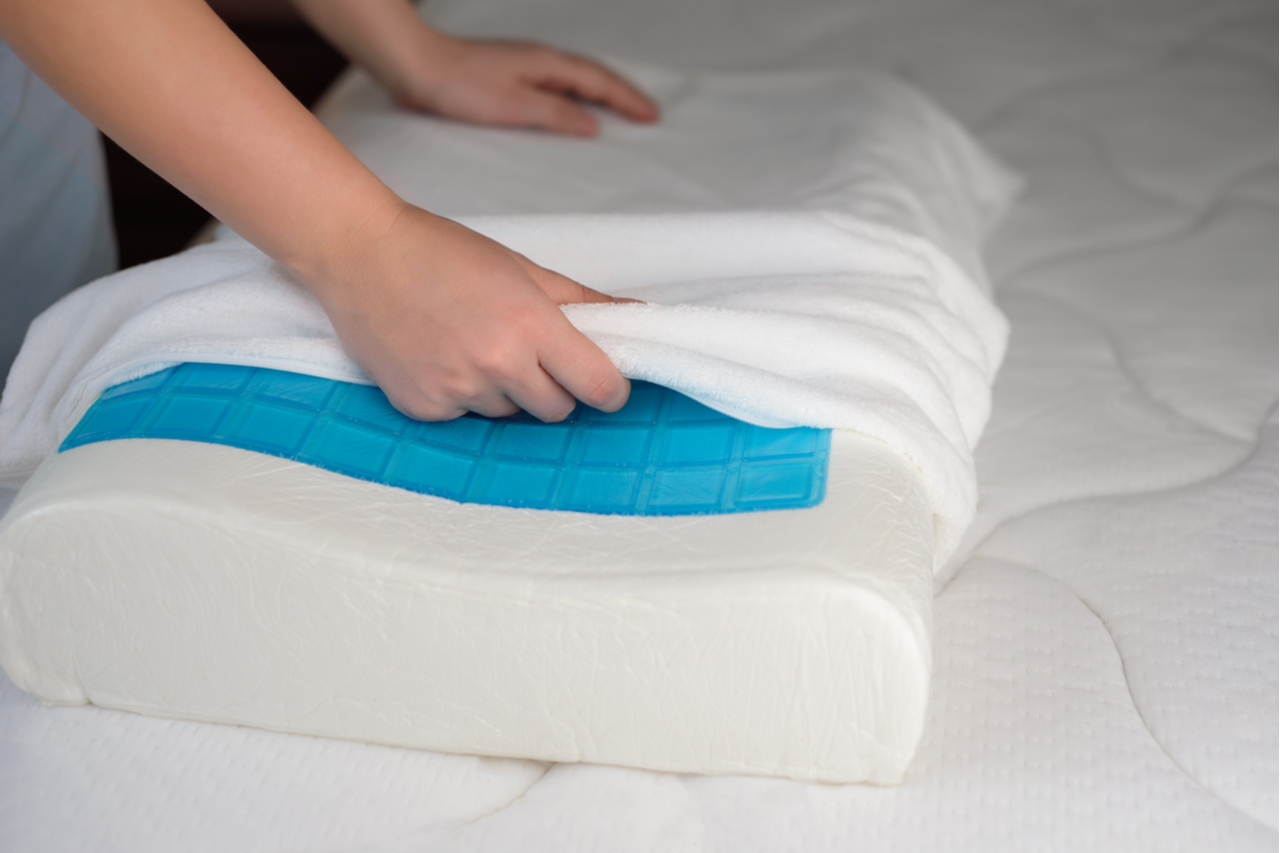 Down Pillows
Down pillows don't provide very good spinal support, but they are soft. You might experience more neck pain with down pillows since they do not cradle your head and neck. Down pillows also aren't hypoallergenic and you might experience nighttime allergies if you have a sensitivity to the feathers used in down or goose-filled pillows.
Memory Foam Pillows
Memory foam pillows provide greater support than down pillows and also help relieve pain on your head and neck. Memory foam is made up of heat-sensitive material that softens when it comes into contact with your body heat, conforming to your head and neck and reducing pressure on pressure points. Unfortunately, this sensitivity is also greatly influenced by your house temperature. If you keep your home warm, your pillow may become overly flexible, and if you keep it cold, it may become too rigid. Because they're so influenced by your body heat and home temperature, they also don't regulate your body temperature and you may have difficulty sleeping if you get cold or hot at night.
Polyester Fiber Pillows
Polyester fiber pillows are much firmer and supportive than down pillows. However, they don't mold to your body like memory foam pillows and can't reduce much pressure in your neck.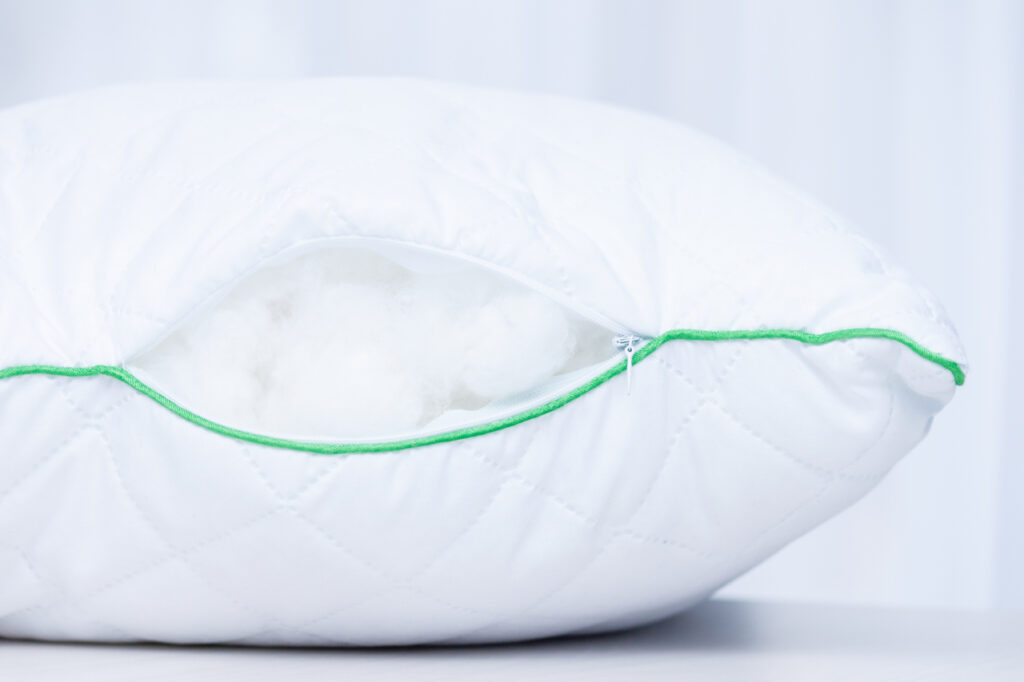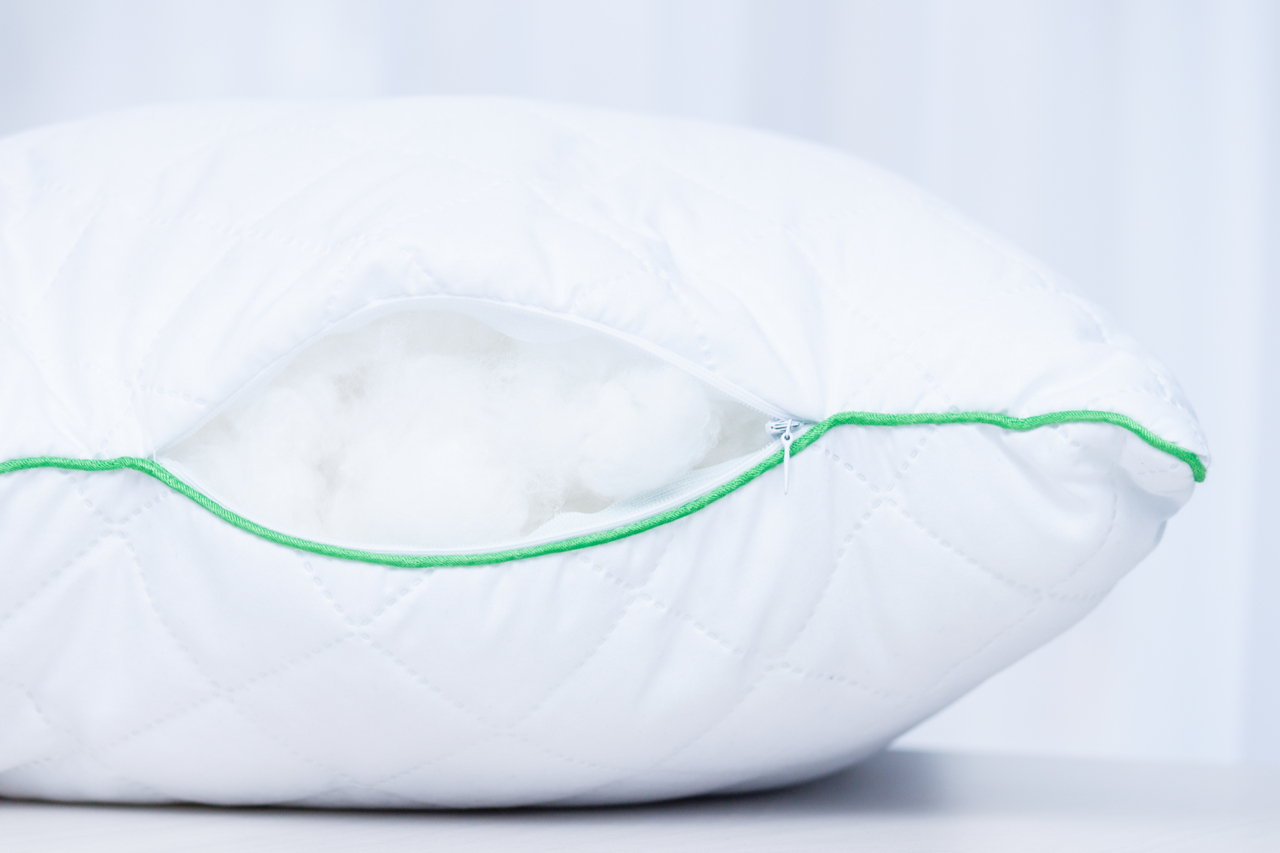 Adjust-A-Loft Pillow
These pillows combine polyester fiber, memory foam, and cooling gel to help you get the best out of all of these pillow types. It keeps the firmness of polyester fiber pillows, while conforming to the shape of your head and neck with memory foam, and cooling you with a gel layer. They also recover shape faster than solid memory foam pillows and might be more comfortable for sleepers that change sleeping positions often. All of these features are meant to help you sleep happy and comfortable!
Adjustable Pillow
Do adjustable pillows outside of the Adjust-A-Loft make a difference? There's nothing particularly mind-blowing about generic, adjustable pillows. However, like the Adjust-A-Loft, they do allow you to find your preferred firmness for your favorite sleeping position. For example, if you sleep on your side, you can simply add more filling into your pillow to keep your shoulder from feeling too much pressure. In this way, it's helpful because it keeps you from having to repeatedly guess about what height and firmness is the most comfortable for you. You can simply take some filling out or add some in and test! The Adjust-A-Loft definitely adds some features with its cooling and memory foam features for ultimate comfort that general adjustable pillows do not have.
How to Improve Sleep
Aside from the neck pain, you may experience from sleeping on the wrong pillow, you may also be missing out on restful sleep. Do you find yourself tossing and turning all night long? Can you just not seem to get comfortable? Finding the right pillow thickness and support could be vital for getting a good night's rest!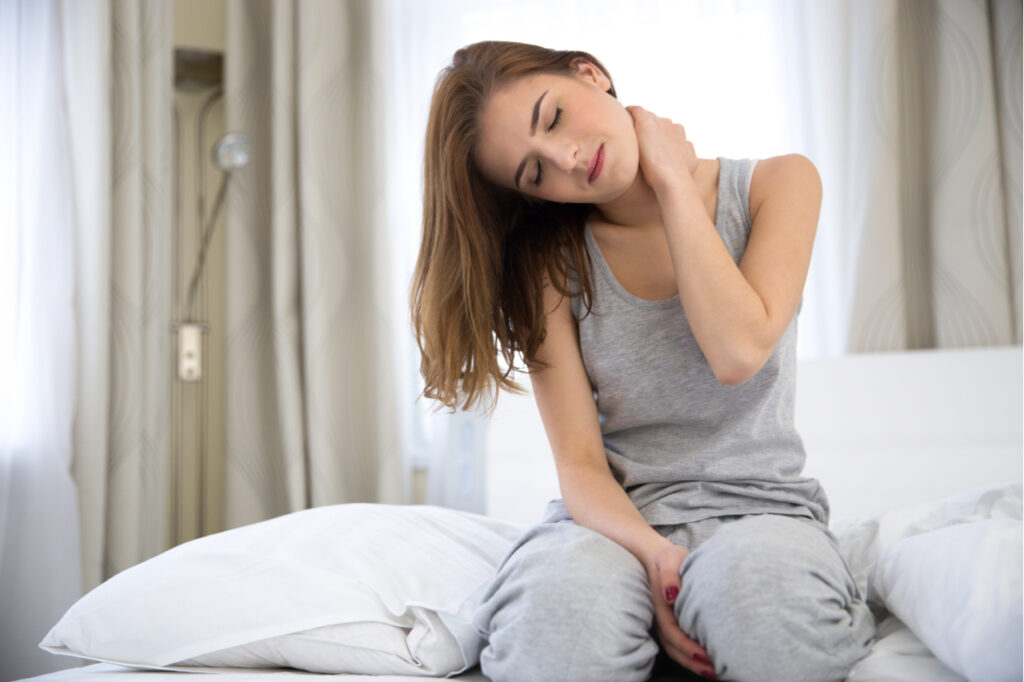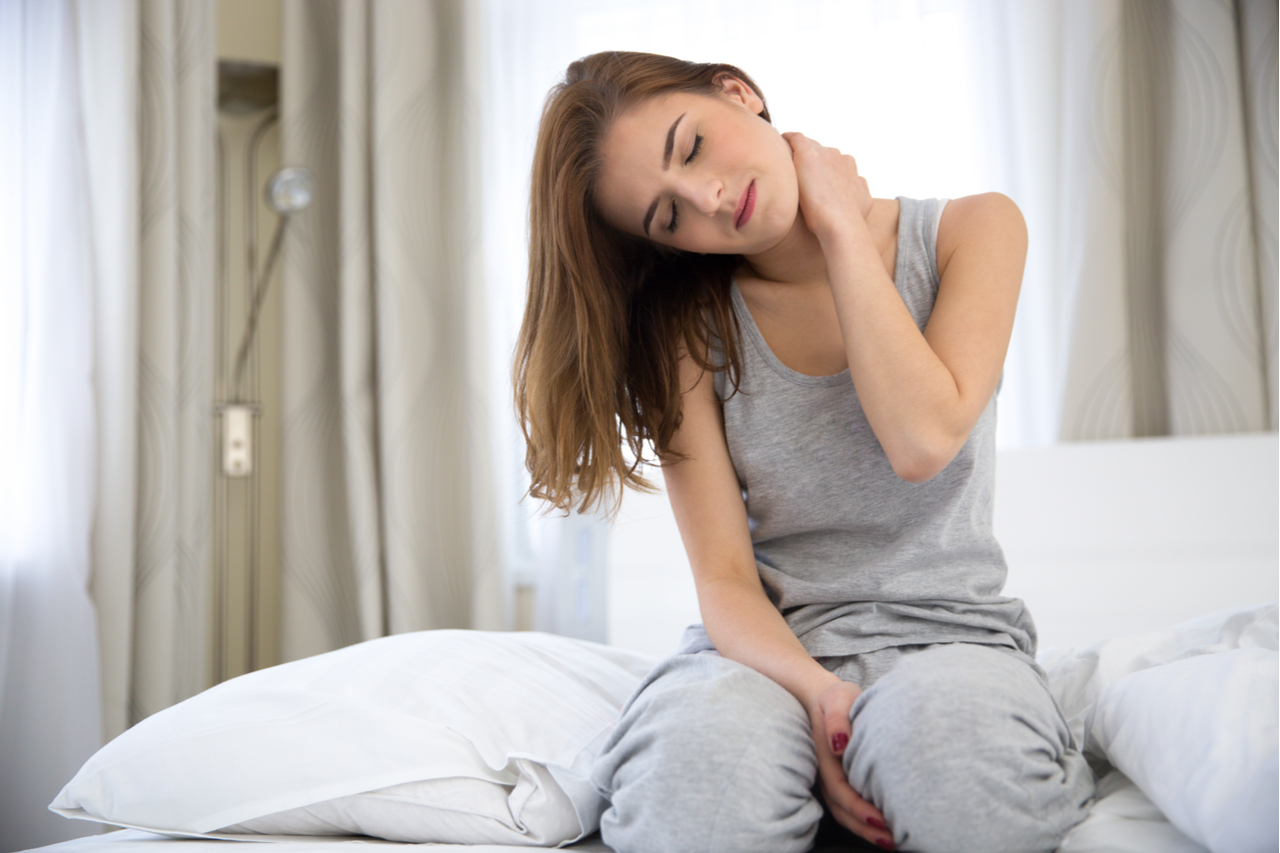 If you still find that you're struggling with insomnia, though, you might need to check out some of your nightly rituals as well. Remember, you spend about one-third of your life sleeping, so you should prioritize the importance of sleep! Try to go to bed at the same time every night, don't work from bed, eliminate electronic screen usage two hours before bed, and don't exercise close to bedtime. Sleep deprivation effects can wreak havoc on your body, so make sure you are doing everything you can to get the sleep you deserve.