We may earn compensation from the products and offers mentioned in this article. However, any expressed opinions are our own and aren't influenced by compensation. To read our full disclosure, click here
BOTA Serum Review: Are Eye Serums Necessary?
Some believe eye creams or serums are nothing more than fancy moisturizers, and they're not entirely wrong. Eye serums are made specifically for under-eye problems such as dark circles, wrinkles, and puffiness. This skin around the eyes is extremely sensitive, and normal moisturizers can cause irritation because the skin is thinner there than the rest of the face. On the other hand, some dermatologists believe that face cream can be just as useful. Nobody, however, denies that the area is delicate and must be handled with care.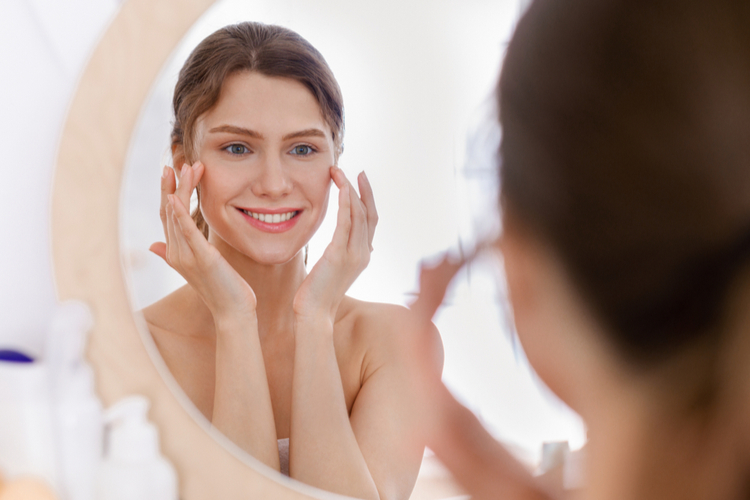 Whether an eye cream is effective or not depends on the ingredients. Studies have shown how long-term use of the correct age-defying eye serums is much more beneficial than regular moisturizers. So you don't have to go for the most expensive or overtly fancy ones with gold or caviar. Look for key ingredients such as hyaluronic acid for moisturizing, caffeine for puffiness, retinol or vitamin c for age-defying properties, and ceramides for improved appearance.
Eye creams take time to work. They don't offer quick results, which discourages a lot of people who refuse to go the long way. However, if you do take that road, it will prove helpful to you. Because age-defying eye serums work wonders for wrinkles and fine lines. One important thing to note here is that most eye serums do not cure dark circles. You can go for tinted moisturizers or eye creams if you have stubborn dark circles that you want to hide.
You blink thousands of times a day and that puts a lot of stress on the skin around your eyes. So your eyes need some fuel to liven up and keep working. Eye serums do just that but they require patience and consistency. If you're willing to add an eye serum to your skincare routine, you can check our BOTA serum review or ask your dermatologist for a recommendation.
The Key Age-Defying Eye Serum Ingredients
Eye serums are only as good as their ingredients. They're meant to tighten the skin and prevent wrinkles. Here are some key age-defying ingredients you need to look out for:
Hyaluronic acid—If you have dry skin, hyaluronic acid is the solution. It keeps your skin moisturized by trapping water molecules.
Vitamin C—One of the best anti-aging ingredients is vitamin C. It reduces wrinkles, tightens the skin, and prevents sagging. It also promotes collagen production which keeps your skin fresh.
SPF—Your eyes need sun protection just as much as the rest of your body. If you go out often in the morning, pick eye serums with SPF in them in order to avoid sun damage.
Retinoids—They not only reduce wrinkles but also improve skin color. Retinoids are on par with vitamin C in reducing wrinkles and increasing collagen production. They also soften the skin and reduce fine lines.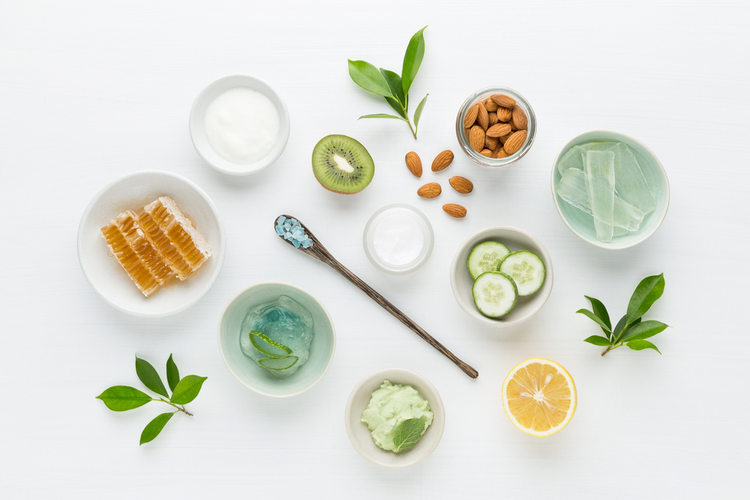 If you're more of a natural skincare fan, look for these green and clean ingredients:
Manuka extracts—Manuka honey is quite popular for its antibacterial and anti-inflammatory properties. So an eye serum with manuka extracts will bring those two benefits to the ring. It's also an amazing moisturizer, it reduces wrinkles, and is often used in therapy for various skin-related disorders. The reviews of BOTA's serum are positive mainly due to this magic ingredient.
Chamomile—It is ideal for reducing redness and blemishes. Chamomile is rich in antioxidants and will keep your skin lively by slowing down the aging process.
Green tea extracts—Green tea is a natural healer. If you have a sunburn, acne, swellings, or excessively oily skin, green tea will fix all of those problems.
Ginger root—It has rejuvenating properties. If you are struggling with discoloration or roughness, you should give BOTA's serum a try, because it has both manuka and ginger root in it.
Other Ways to Reduce Wrinkles
You can try all the age-defying eye serums in the market, and they still won't be effective if you're using them wrong. Use your ring finger to apply the eye cream or serum, because the area is extremely sensitive and you have to be extra gentle with it. Take a small amount of the eye serum and make little dots under your eyes in the outward direction. Make sure it doesn't get into your eyes or on your eyelashes. Next, softly pat the dots on your skin. Don't rub. Wait a few minutes for the product to be absorbed before applying anything else to your face.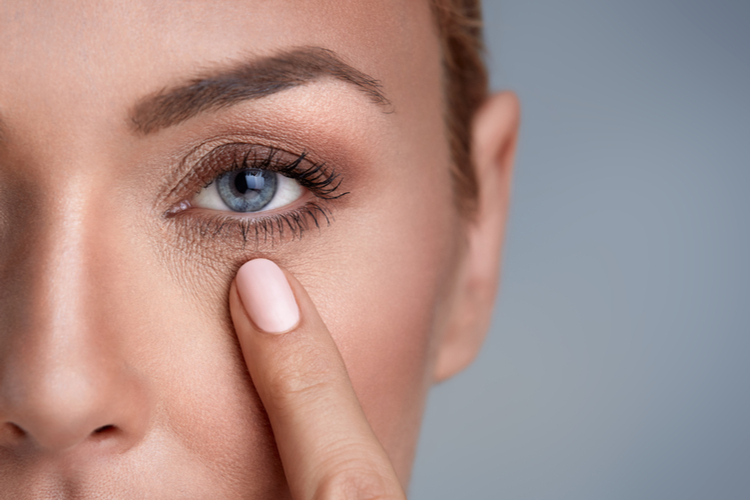 Here's a beauty tip you should never forget: never go to sleep with your makeup on. It will become a party house for bacteria. Your skin needs to breathe for a few hours in order to stay clean and fresh. So use a gentle makeup remover to clean the makeup around your eyes. Don't use too much and too roughly because that will damage the skin. In the morning, make sure you wear sunscreen under your eyes as well if you want to get the best out of your age-defying eye serum. Put your eye serum on first and then after it has dried, apply a small amount of sunscreen as well for extra sun protection.
UV rays from the sun are one of the main causes of skin cancer. Therefore, it's incumbent upon you to protect your skin as much as you can by regularly wearing sunscreen. If you want to avoid wrinkles under your eyes for good, wear sunglasses. They will protect your eyes to a great extent. Avoid bad habits such as smoking, staying up late, or not sleeping enough. Replace them with a healthy diet and facial exercises to tighten the skin and keep it vibrant.