When it comes to muscle building and strength boosting supplementation, creatine stands apart. It is the most researched and attested supplement out there. When it comes to purchasing creatine, there are a whole range of variations on the market. Yet simple, pure creatine monohydrate remains the gold standard. One of the most popular creatine monohydrate brands on the market is BulkSupplements. In this BulkSupplements Creatine Monohydrate review, I provide a complete analysis so you can see whether it belongs in your supplement stack.
About BulkSupplements
Bulk Supplements is a well-established supplement company based in Henderson, Nevada. Their supplement range encompasses more than 400 products. As well as catering to the bodybuilding and gym markets, they also sell general health products such as beet root powder. They offer a large range of raw ingredient lines that allow purchasers to mix up their own blends of supplement stacks.
BulkSupplements specializes in providing bulk quantities of supplements at greatly discounted prices. As a result, you can purchase many of their powdered supplements in quantities as high as 20 kg. All BulkSupplements products are manufactured in allergen-free facilities that are certified for Good Manufacturing Practices.
Creatine Monohydrate
Creatine is a compound that the human body makes from the amino acids glycine and arginine. It is stored in muscle cells. When you perform a strength training exercise, it helps your muscles carry out the task by assisting in the creation of a high-energy molecule called ATP. Supplementing with creatine allows you to replenish your body's limited supply of creatine in order to keep fueling ATP. This will allow you to keep going in your workout when you would have otherwise given up.
Many studies show that creatine supplementation has the ability to significantly enhance the muscle-building and strength-gain results of weightlifting. In one study, conducted over a 12-week period, a group who trained and took 5 grams of creatine daily showed muscle fiber growth that was 2–3 times more than a group who trained without taking creatine. Creatine monohydrate is consistently shown in studies to be the best creatine form.
Micronized Creatine Monohydrate
BulkSupplements Creatine Monohydrate is creatine that has been broken down into very small particles. This is done to enhance absorption and decrease stomach upset. It is also meant to decrease the dose that you need to take in order to achieve peak muscle saturation. There have not, however, been any studies to show that micronized creatine monohydrate is more beneficial than non-micronized versions.
Ingredient Profile
The BulkSupplements Creatine Monohydrate ingredient profile is as simple as it gets. The only ingredient is creatine monohydrate. Because it is a micronized creatine, the texture is slightly fluffier than its non-micronized counterpart. Micronization also makes the powder easier to mix with water, making it less likely to clump at the bottom of your glass.
Even though this product is manufactured in a Good Manufacturing Practices facility, it has not been third-party tested by organizations such as Informed Choice. It is free of all allergens and does not contain any artificial flavorings or additives.
Dosage
The clinically recommended dosage for creatine monohydrate supplementation is 3–5 grams per day. BulkSupplements suggest a daily dosage of 5 grams, which is standard across the industry. Because creatine builds up in your system, there is no ideal time of day to take the product. Having said this, some people prefer to take it either before or after their workouts, believing that it provides either enhanced performance or recovery. My recommendation is to try taking it first thing in the morning for a month, and then trying both before and after your workout for the same period of time to find out what works best for your unique body.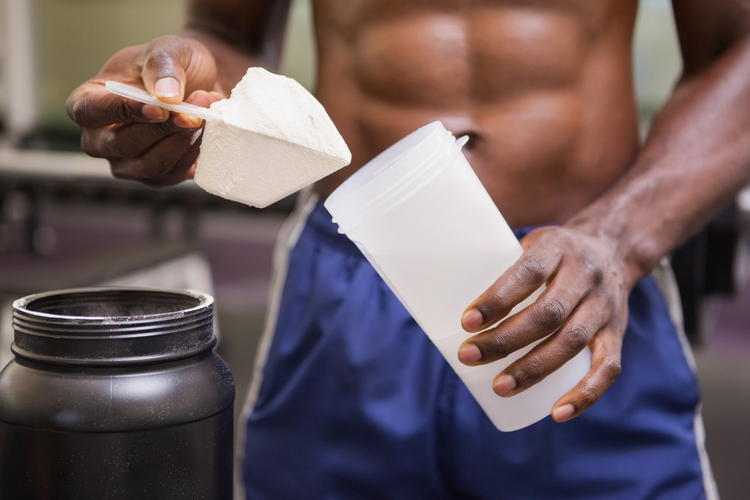 What's Not So Good
In order to benefit from the reduced price of BulkSupplements Creatine Monohydrate, you need to purchase it in quantities over 1 kg. Unlike with most competitors, there is no scoop in the bag. As I've mentioned, there are also no other ingredients in the product. There is some preliminary research to suggest that adding a carbohydrate source may enhance muscle retention, but no carbs are included in this supplement. Finally, the lack of third-party testing removes that extra level of quality control to ensure that the product contains no banned substances. This could be an issue for professional athletes.
Price
BulkSupplements use simple packaging and bulk quantities to keep their prices among the lowest on the market. A 100 gram bag of creatine monohydrate costs $10. That works out to be ten cents per gram. However, BulkSupplements encourage their customers to buy in bulk. You see this from their pricing structure. For example, a 1 kg bag costs $18, which equates to just 1.8 cents per gram. That is the cheapest price that I have come across for any creatine monohydrate, let alone a micronized version. And the per-gram price gets even cheaper as you buy larger quantities.
Review: The Verdict on BulkSupplements Creatine Monohydrate
There is a lot to like about BulkSupplements Creatine Monohydrate. It is a micronized version of creatine, which potentially increases absorption and reduces the required dosage. Micronization will definitely make the powder more mixable, providing you with a better consistency drink. There are no flavorings or additives in this product, so you know that you are getting precisely what you are paying for—pure creatine monohydrate. Finally, if you buy this product in quantities above 100 grams, the price is, quite simply, unbeatable.
All of these factors combine to make BulkSupplements Creatine Monohydrate an excellent creatine option and one that I thoroughly recommend.
Facebook Comments