We may earn compensation from the products and offers mentioned in this article. However, any expressed opinions are our own and aren't influenced by compensation. To read our full disclosure, click here
BURST is a forerunner in the field of dental care. In our BURST oral care review, you've read how it offers a brush made of activated charcoal. This brush is their most popular product, and for good reason. The charcoal is absorbent and grabs any debris and bacteria that comes in contact with it. The coconut flavored whitening strips are loved for their flavor and quickness. The floss actually expands in your mouth as you move it between your teeth. This allows it to gather plaque and stubborn stains from every nook and cranny. Their toothpaste comes in a recyclable tube that's BPA-free. Thus, BURST is a brand that cares about you and your environment.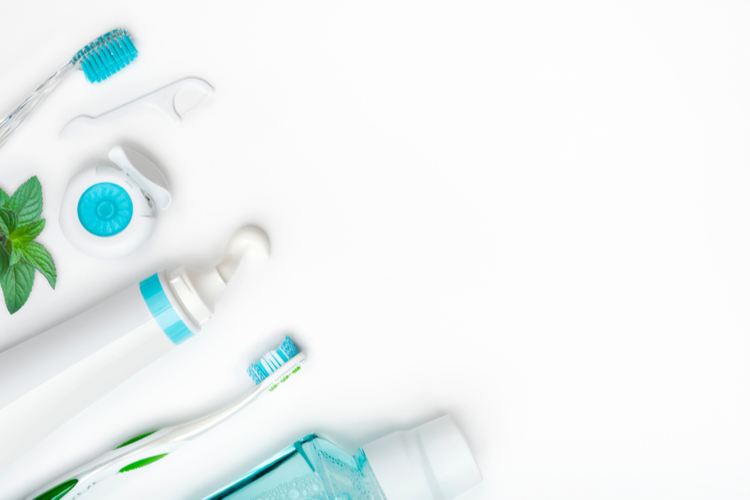 The BURST oral care products have over 30,000 positive reviews. There is not a single bad review on their website, which is slightly suspicious. But the brand has around 18,000 ambassadors, so it is no surprise that it's so widely loved. The strongest factor is perhaps the approval they've received from thousands of dentists. Their product research is available for everyone to read on their site. This makes BURST oral care products trustworthy.
You can get a refund within ninety days of your purchase. That means if you do not like the quality, you can always get your money back. When you're busy or simply can't stand in front of the sink for two minutes straight, you can take the charcoal brush with you in the shower. It's waterproof. But it needs to be docked after the two minute timer goes off, which can be annoying sometimes. In another way, it's actually useful when you're in a hurry and forget to turn it off. It does so on its own. The hype around BURST oral care products is real.
Activated Charcoal Benefits
Charcoal has been trending in the world of cosmetics and beauty for a long time now. From face masks to scrubs, everything has charcoal in it. When you heat substances like coconut shells and wood at an extremely high temperature, you get a fine grain powder known as charcoal. This black substance is popular due to its absorbing properties. It can remove certain stains from your teeth, but not all of them. If you're wondering whether activated charcoal is safe or not, it depends on the usage. Sadly, there's simply not enough evidence in favor of or against active charcoal for teeth to serve as a final answer for its benefits.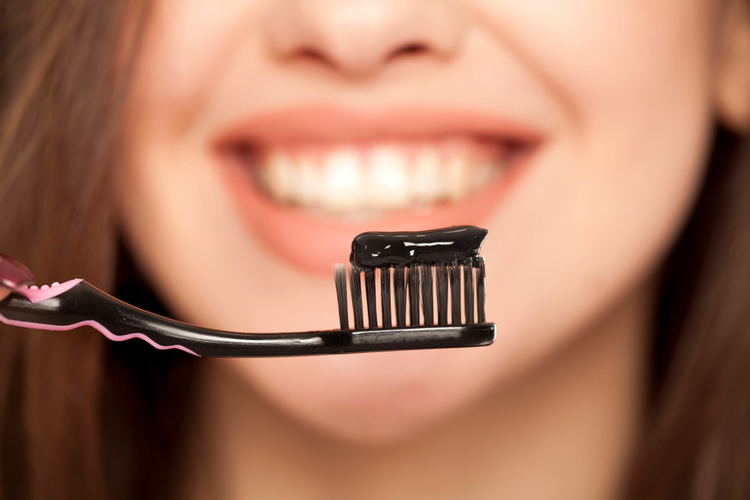 Activated charcoal on teeth does not damage the gums, and it disinfects the oral mucosa, preventing build-up of nasty bacteria. But it can cause significant damage in the long run if not used carefully. For long-term usage, caution needs to be practiced when using activated charcoal for whitening your teeth. Any sign of sensitivity should be taken as a red flag. Never use charcoal powder every day.
Excess of anything is bad, and that's particularly true for activated charcoal on teeth. Use a toothpaste with too much charcoal and not enough fluoride, and you can get a bad case of sensitivity. Fluoride keeps your teeth strong, and charcoal wears away the enamel if used too harshly. You need to use a soft bristle brush like the one in the BURST oral care review to avoid assisting the charcoal in damaging your enamel. So a mild combination of both is the key. Our BURST oral care review shows how one of the best oral care brands combines these two power chemicals. BURST oral care set includes an activated charcoal brush with a fluoride toothpaste, the perfect pair.
Dental Care and Flossing
The American Dental Association believes that flossing is an integral part of oral hygiene. Your toothbrush can't reach everywhere. Flossing is thus recommended by the ADA at least once a day. When you go to a restaurant, you usually see a stack of toothpicks on the cash counter. This is because they know food tends to get stuck in between your teeth. Similarly, the food you eat at home remains in some tight spaces, and your brush fails to get rid of it, which is why it is recommended to floss. If you don't, well, the result is either swelling, plaque, or cavity in worst-case scenarios. All of these make it difficult or unpleasant to eat.
Without flossing, you are at greater risk of gum disease. And no, gum disease doesn't just refer to painful inflammation, but also to bleeding gums, and may even lead to tooth loss. What's more, you might also develop heart disease or end up with a stroke. Although there is still a need for more research on how this can happen, it is evident that poor dental care and heart disease have some kind of link.
The benefits of flossing won't be visible if you don't do it properly. Flossing requires attention. So you have to be careful and hit every spot. It's easy to learn how to floss properly, and once you get the hang of it, you can say goodbye to most dental problems. Please note here that flossing alone is not of any use; you have to brush your teeth at least twice a day with a high quality toothbrush like the one referred to in BURST oral care set review, and floss once a day to feel and see a difference. For whitening, you can use a charcoal toothbrush instead and maximize the benefits of brushing your teeth.
Ready to improve your oral hygiene routine? BURST oral care might be the perfect fit for you!