ONE: High-Protein Bars for On the Go
The ONE brand, formerly known as Oh Yeah! Nutrition was founded in 1999 by Ron McAfee. They soon became pioneers in the protein snack bar space with the aim to create products with the perfect balance of taste, texture, and ingredients. ONE has both plant-based and whey protein bars with a huge range of flavors.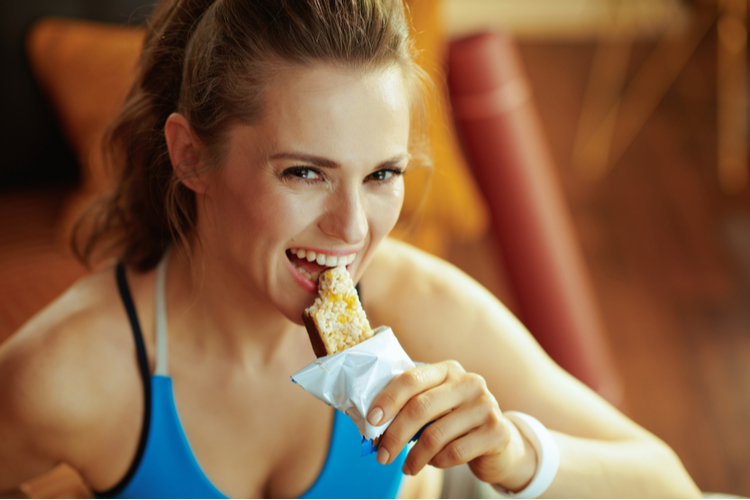 In the last few years, ONE has expanded into the world of plant-based protein bars. Carrot cake is one of four vegan flavors available, all of which include twelve grams of protein and one gram of sugar. With flavor profile and texture being such a massive part of taste, there is largely mixed feedback on the ONE Plant Carrot Cake Bar. Hopefully, the brand will continue innovating and releasing new flavors to improve its vegan protein bar offering.
How to Find the Best Vegan Protein Bars
Protein bars are a convenient way to add protein and nutrients to your day. They are ideal for busy people with an active lifestyle who want a quick burst of energy or nutrition. Protein bars usually include a combination of different types of protein powder. You tend to have either milk or whey-based protein bars or plant-based protein bars. Whey protein is a byproduct of the cheese or casein manufacturing process. This type of protein is hugely popular because of its good digestibility, and it has multiple studies to support its muscle-enhancing benefits.
On the other hand, plant protein is only sourced from plants and not animal products. Examples of plant protein powder include:
When shopping around for the right vegan protein bar for you, it's a good idea to check the type of protein, amount of protein, and cost. You also want to check for artificial sugars and additives, as this is something you'll want to avoid. Depending on the ingredients, the texture and flavor can change massively.
For protein bars in general, the best combination is high protein and low sugar. Not all protein bars are created equal, and you can end up consuming a lot of sneaky calories and sugar. Despite being advertised as healthy food, protein bar companies can stuff a ton of sugar into their products to improve the taste.
An excellent low-sugar protein bar to try out is the Health Warrior Superfood Protein Bar in mint chocolate. It's completely plant-based and has eleven grams of protein, nine grams of natural sugar, and five grams of fiber. The bar is two hundred calories and is ideal for someone who loves a sweet bar without any artificial sugars.
Protein Bars: Pre- vs. Post-Workout Snack
When exactly should you eat your protein bar? It's a question that often pops. You can enjoy a protein bar both pre-and post-workout. Before your workout, a protein bar can help boost your performance and maintain good blood sugar levels. They are a convenient snack to have in your gym bag and can help provide that extra level of energy before a workout.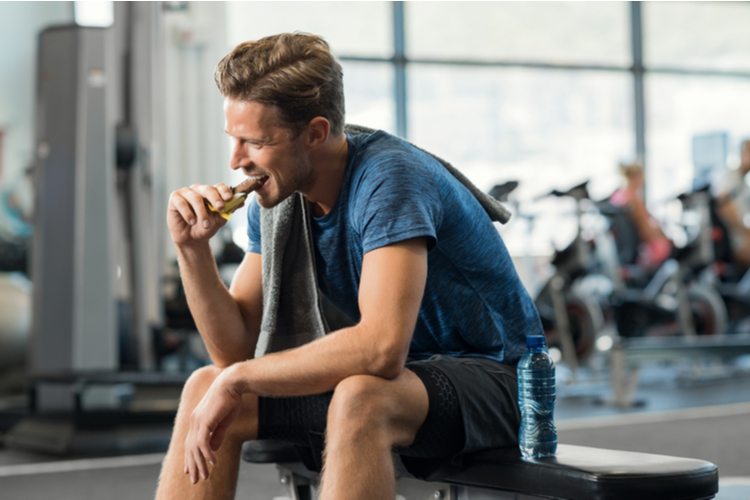 Protein bars are also a good post-workout snack to kickstart muscle recovery and help you feel your best. It's important to remember that a protein bar can include lots of sugar, calories, and other unhelpful ingredients. If a protein bar has fewer than eight ingredients and doesn't sound like lab notes, you're in the right place.
Make Your Own Vegan Protein Bars
If you like to know exactly what ingredients are in your vegan protein bars, the best way is to make them from scratch. More and more people are making protein bars at home. Because your protein bars don't need to sit in warehouses for weeks at a time, you don't need any additives or preservatives.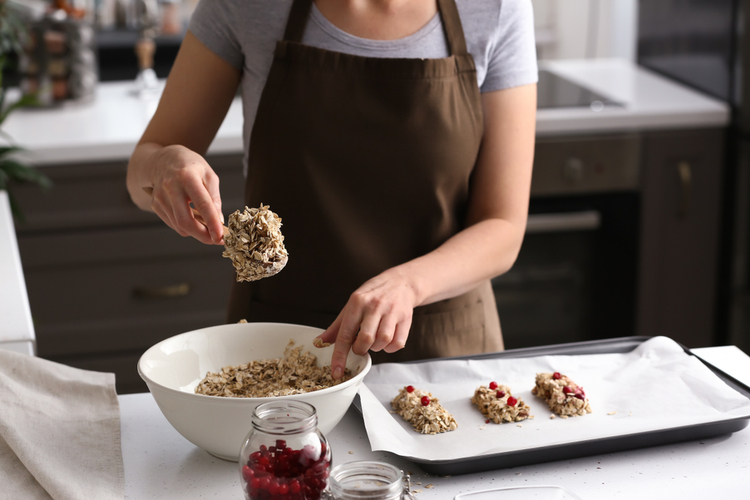 The cost of protein bars can stack up pretty quickly. You can save money by making your own, especially when you buy ingredients in bulk. A huge bonus is that you can tailor every batch to your own taste. It's easy to make protein bars both gluten-free and vegan if you need to. You can make your own protein bars in bulk for a convenient pre-or post-workout snack.
Making protein bars at home doesn't need to be complicated. Start by choosing your favorite type of protein powder. This could be a combination of plant-based protein like rice and pea, depending on your preference. Then, gather a selection of seeds, nuts, and dried fruit. Here are some homemade protein bar recipes to get you started.
Final Thoughts: ONE Carrot Cake Protein Bar Review
Although ONE has a good track record of producing tasty and high-protein bars, its plant-based carrot cake bar is not worth the investment. In terms of nutritional content, taste, texture, and cost, the balance is not right.
There are plenty of vegan protein bars on the market that offer better value, protein content, and taste. If you find it hard to choose the right vegan protein bar, try making your own from scratch. It's easier than you might think and gives you complete control over your ingredients.
Facebook Comments