CocoaVia Flavanol Capsules Review: Is This a Must-Have Supplement?
CocoaVia Heart & Brain Supplement 60 Capsules
Pros
CocoaVia delivers 1110 mg of cocoa extract and 450 mg of cocoa flavanols per serving (two capsules). That's among the highest concentrations on the market, delivering the flavanols you need for total body health.
CocoaVia supports brain and heart health, improving cognitive function and fighting degeneration, as well as improving blood vessel function, reducing blood pressure, and delivering other critical capabilities.
CocoaVia is completely plant-based. The capsules are made from vegan gelatin, so there is no concern about animal products or byproducts.
This supplement is backed by twenty years of scientific research and development, offering peace of mind about the manufacturer's expertise and experience.
Backed with a one hundred percent satisfaction guarantee. If you're not completely happy, just return the unused portion of the bottle for a refund. It's that simple.
A single bottle contains sixty capsules, giving you a thirty-day supply of powerful flavanols to help improve your health.
Cons
The price may be high for some people. Currently, a single month's supply costs $45. However, you can get a slight discount by purchasing a three or six-month supply ($108 and $180 respectively). With that being said, most people find the cost per bottle to be well worth the profound benefits offered.
The subscription option doesn't save you that much. You can make a one-time purchase (one, three, or six bottles), or you can opt to subscribe. A subscription saves you a little money, but not as much as you might think. For instance, a single month's supply at subscription prices is $36 per bottle, which is twenty percent down from the one-time purchase price, but you must agree to the subscription terms to get the discount. That might be more than someone who is just testing the waters wants to pay.
Bottom Line
This is a great product that delivers much-needed health benefits. While the price is high, our CocoaVia flavanol capsules review finds that the product is certainly worth it. It can also be used with other plant-based supplements and vitamins/supplements to provide even more benefits. For instance, plant-based protein powder can be added to smoothies and other meals to help increase your protein intake on a vegetarian or vegan diet.
We may earn compensation from the products and offers mentioned in this article. However, any expressed opinions are our own and aren't influenced by compensation. To read our full disclosure, click here.
What Are Flavanols?
First, let's take a closer look at what flavanols are and what they do for the body. Then we'll dive deeper into a full CocoaVia flavanol capsules review. So, what are flavanols and what do they do?
The Source of Flavanols
Flavanols are bioactive compounds. You'll find them within many different types of foods, most of which have been touted as superfoods at one point or another. Think blueberries and tea, for instance. Grapes (and red wine), cherries, apples, pears, and peanuts, as well as cocoa, are also high in flavanols.
Of course, sourcing your flavanols from food can be problematic. You may not care for some foods, and others might be off-limits because of their calorie count. Yet other people may find that the food itself triggers a sensitivity, or that they're simply too expensive. Supplements can provide a more effective, affordable way to add flavanols to your diet.
What Do Flavanols Do?
In the body, flavanols deliver some pretty important benefits. One of these is improving how your blood vessels work—they help increase elasticity, which means blood vessels can expand more, deliver more blood to your organs and muscles, and are more resistant to damage. Besides, flavanols have also been linked to improved cardiovascular health by reducing blood pressure and cutting your risk for things like heart attack and stroke.
However, the benefits here go beyond heart health. Flavanols are also important for brain health. At least one study has shown that flavanols can help to reverse age-related memory loss. This makes them a powerful treatment for those suffering from dementia-related diseases like Alzheimer's, but also of significant benefit to those looking to improve their cognitive function, short and long-term memory, and ability to focus.
CocoaVia Flavanol Capsules: Digging Deeper
As you can see, flavanols deliver critical mental and physical health benefits. Cocoa flavanols are among the most concentrated of any food, as well, which makes cocoa powder a great nutritional supplement. Of course, eating a spoonful of powder is probably not something you want to try. While chocolate might be a sweet treat, cocoa powder is unsweetened.
The good news is that you can put down the spoon and stop holding your nose. Supplements like CocoaVia flavanol capsules provide you with all the benefits of cocoa powder without the drawbacks. Is this particular supplement worth your time and money, though? Let's take a closer look at the pros and cons here.
How to Use This Product
Using CocoaVia is very simple. You just need to take two capsules every day. That's it—no complicated instructions to follow, and no trouble fitting it into your schedule. We do recommend taking supplements at the same time every day, though. This helps keep the concentration of flavanols in your body level. Taking a supplement at inconsistent times each day can lead to rising and falling flavanol levels, which may impact the benefits you see.
Can You Combine This with Other Supplements?
Yes, you can combine CocoaVia with other supplements to deliver targeted health benefits. For instance, many people like to combine it with natural fat burning supplements, like lemon water, green tea, probiotics, and more. Others prefer to go with Athletic Greens or Hush and Hush depending on their health and wellness goals.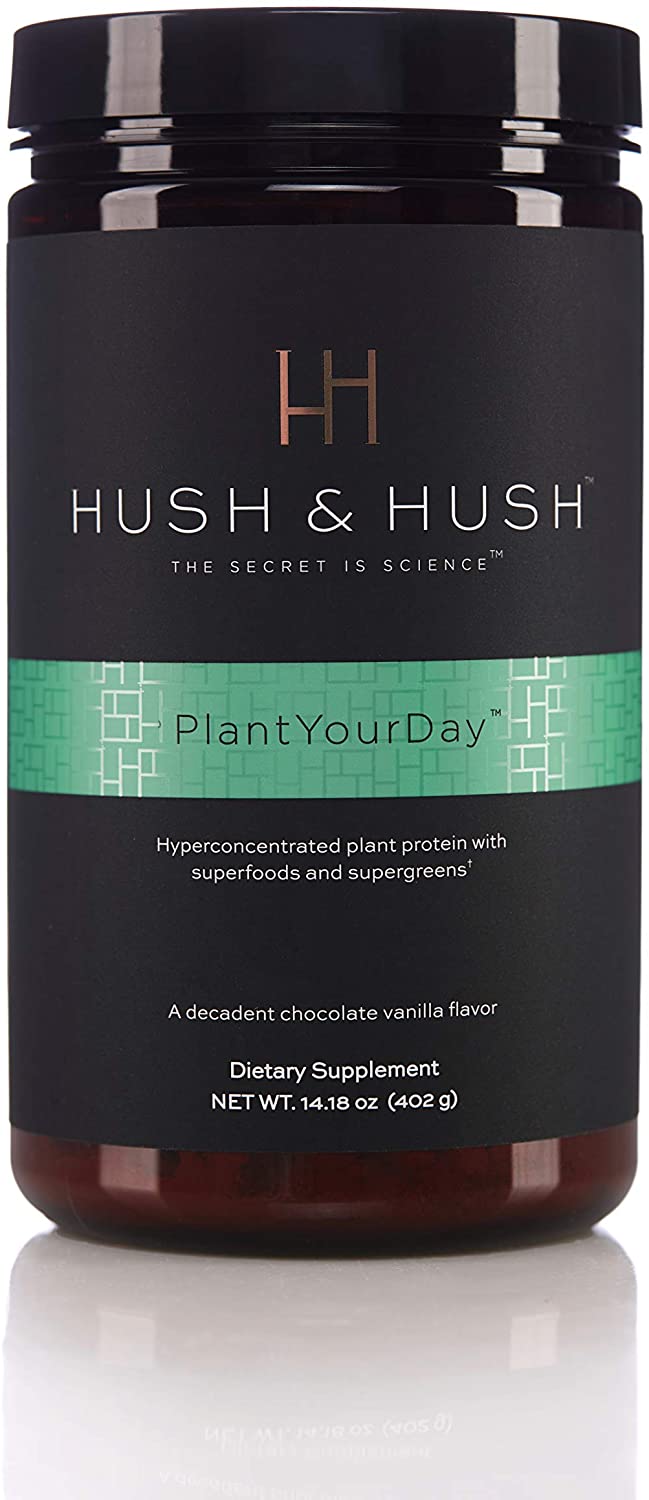 The Takeaway
Chocolate—it's a sweet, decadent treat. Sumptuous and rich, it tempts you away from your diet and leads to loads of guilt. There's good news, though! Kiss that guilt goodbye. It turns out that cocoa (the source of chocolate) is actually good for you. In our CocoaVia flavanol capsules review, we explored why this supplement might just be the must-have you've been looking for to support brain health, heart health, and total body health.