We may earn compensation from the products and offers mentioned in this article. However, any expressed opinions are our own and aren't influenced by compensation. To read our full disclosure, click here
The Durable Athlete App: Fitness Coach, Nutrition Coach, and More
Cristian Plascencia and Natalie Higby are the co-founders of the Durable Athlete. The pair have a deep passion and knowledge for training individuals and taking clients to peak physical performance. They fully understand that people need small, daily wins to create the best version of themselves physically and mentally. The Durable Athlete provides services that help you on your journey to living a healthy, happy, and successful life.
Additionally, the Durable Athlete app subscription is just part of the services that are on offer. You can choose to only have the app subscription or you can sign up for additional benefits, like nutrition coaching. Using a holistic approach to mental and physical health, you can go to one place and get multiple services. So, instead of speaking to several different businesses, you can contact Durable Athlete coaches for some extra help, including:
Corporate events: five hours of hands-on Durable Athlete services at the office to improve the way employees feel and perform
Nutrition coaching: personalized nutrition program guided by coach via text, email, and Zoom to deliver results and hold you accountable
In-person training: sixty-minute in-person training for clients in Austin, Texas, to figure out how to achieve their goals
Mentor calls: one-hour call with the co-founders to optimize your daily life, career, and goals and evaluate your processes
Custom programming: unique fitness program designed for your specific fitness goals, body, training, and injuries
How Does the Durable Athlete App Work?
As you can see, the Durable Athlete coaches focus on a holistic approach to health and wellness. With the Durable Athlete app, you gain access to a ton of information and resources to increase durability and longevity. There are several sections within the app to target specific movements, such as recovery, daily mobility, programs, and the exercise library.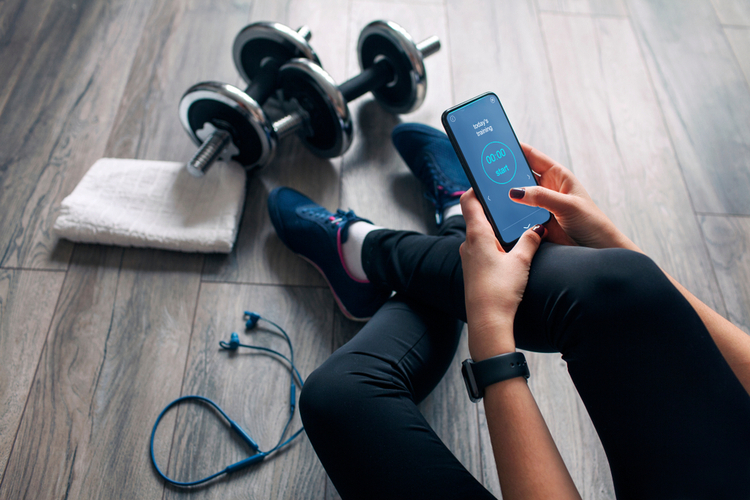 The app works similarly to other fitness apps, with a library of content and plenty of workouts to consider. Every exercise is clearly demonstrated to show you how to perform it safely. Workouts use a combination of bodyweight, kettlebells, bands, and med balls, depending on how you like to exercise and what equipment you have.
A few major benefits of the app include:
Casting: Cast your workout to your device using Chromecast, AirPlay, or Bluetooth. This makes it super easy to follow your workout from anywhere. You can also play Spotify at the same time for some motivational background music as you train.
Offline: Download exclusive content and watch anywhere. This is especially useful when you're traveling or have a patchy network connection.
Accountable: Use the interactive monthly calendar to track your goals and schedule workouts ahead of time to stay accountable.
Healthy habits: Build healthy daily habits with the idea that small wins can build strength, durability, and resilience over time.
How to Find the Best Workout App
When you're looking for the best home workout app, you will undoubtedly come across plenty of options. Nowadays, there's an app for everything. It's too easy to waste your workout time when you don't know what you're doing. You can end up performing movements using the incorrect form, which can be both ineffective and dangerous.
If you don't want to hire a personal trainer, you can download some of the best fitness apps straight to your phone. Data from the mobile analytics firm App Annie shows that global consumers spend 4.2 hours on apps every day, increasing thirty percent from the previous two years.
However you like to exercise, there's an app that will help you run faster, lift higher, trim down, or bulk up. If you're spending more time at home, it can be difficult to muster the motivation to get a workout in. If you like a combination of in-person training and the accountability of a workout app, you can find a fitness app that works for your routine and ability.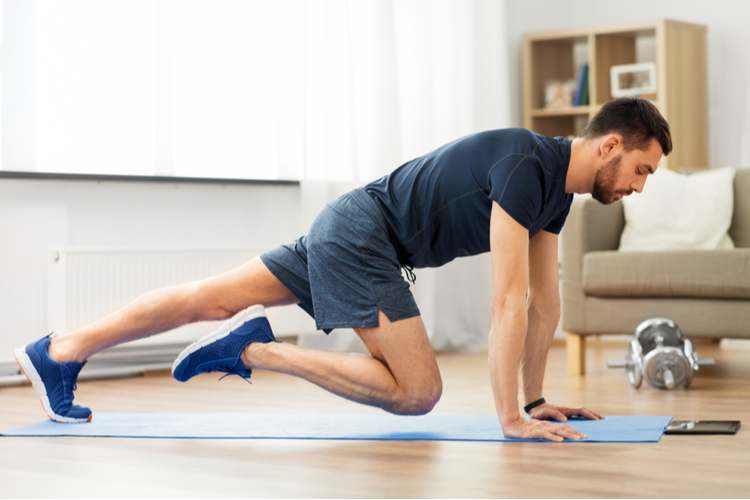 To choose the best workout app, determine your major health goals. Health and fitness apps often provide additional services like nutrition tracking, workouts, sleep monitoring, and overall well-being. Health and fitness apps are for either specific or multiple needs. Make sure your fitness app meets your primary goals.
The Durable Athlete App Review: Incorporate Easy Movement
As fitness trends come and go, it will always remain essential to look after your body and mind. Digital fitness apps, streaming, and on-demand video are great ways to incorporate movement into your daily routine.
The Durable Athlete app should be an essential part of your fitness and well-being toolkit. It can help you build healthy habits that deepen your movement practice. Improving your mobility and range of motion can make your body more resilient, durable, and energized. Execute movement in the safest way possible and maximize your results with this must-have subscription.