FitTrack Dara Scales Measure More than Just Your Weight
Today's smart bathroom scales do more than just measure your weight. Smart scales can provide you with a complete picture of your health. Whether you're training for a marathon or just looking to lose a few pounds, upgrading to a smart scale like the FitTrack Dara can give you the edge you need.
So, what exactly is a smart scale?
A smart scale uses a WiFi connection or Bluetooth to sync up your body metrics to your phone. Smart bathroom scales include sensors that measure body fat percentage, bone mass, muscle mass, and heart rate, as well as weighing you. Because of the sensors, you should always use scales barefoot. Avoid holding any objects that could throw off the analysis, like your phone.
The majority of traditional body composition tests use bioelectric impedance analysis (BIA) technology. Generally, the machines that use BIA are somewhat bulky to use. The FitTrack Dara scale uses a version of this technology that's more defined. By adding a second impulse to the sensors, the body analysis is more accurate.
The FitTrack scale uses a safe and low electrical signal sent from four electrodes through your feet, legs, and abdomen. The electrical signals pass quickly through water, but when faced with fat, they start to slow down. It's this resistance, also known as impedance, that's measured. The data is then put through scientific calculations to calculate body composition metrics.
Most smart scales use electrical currents that travel from sensors through your body. Measurements such as weight tend to be as accurate as traditional scales. However, other metrics, such as body fat, might not be completely accurate. Things like drinking water can have an impact on your reading. Some users find that dehydration can influence measurements by as much as 5%.
WiFi Scales: Track Your Progress
Tracking progress is an essential part of hitting your goals. With busy schedules and commitments, it's easy to lose track of where you are on your fitness journey. By tracking and logging your progress, you're much more likely to meet your goals. It can give you the motivation and focus you need to keep driving forward.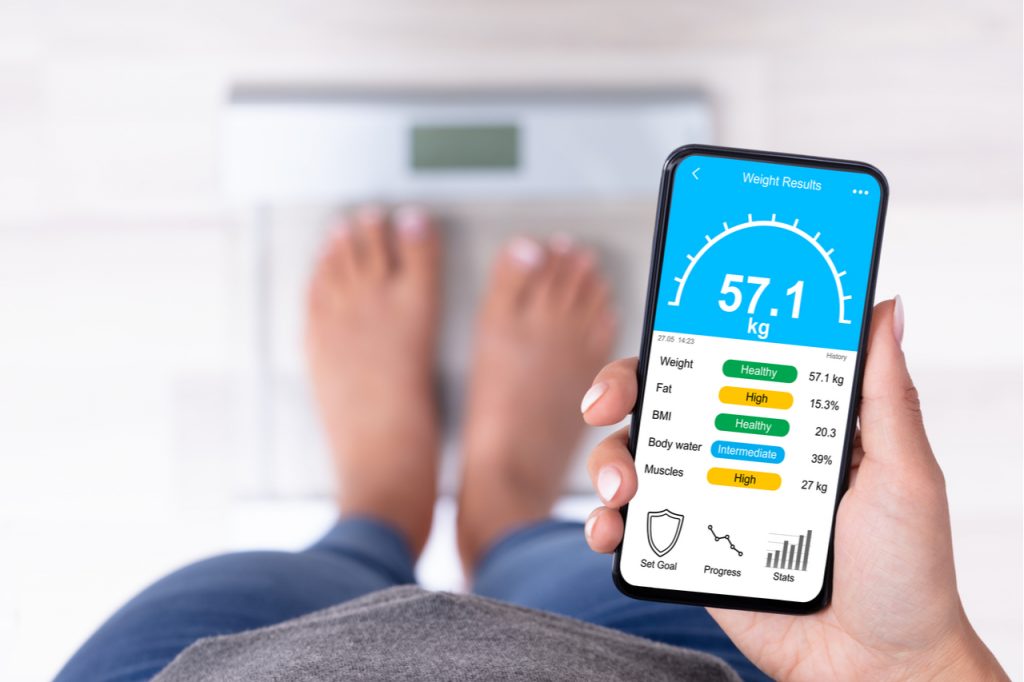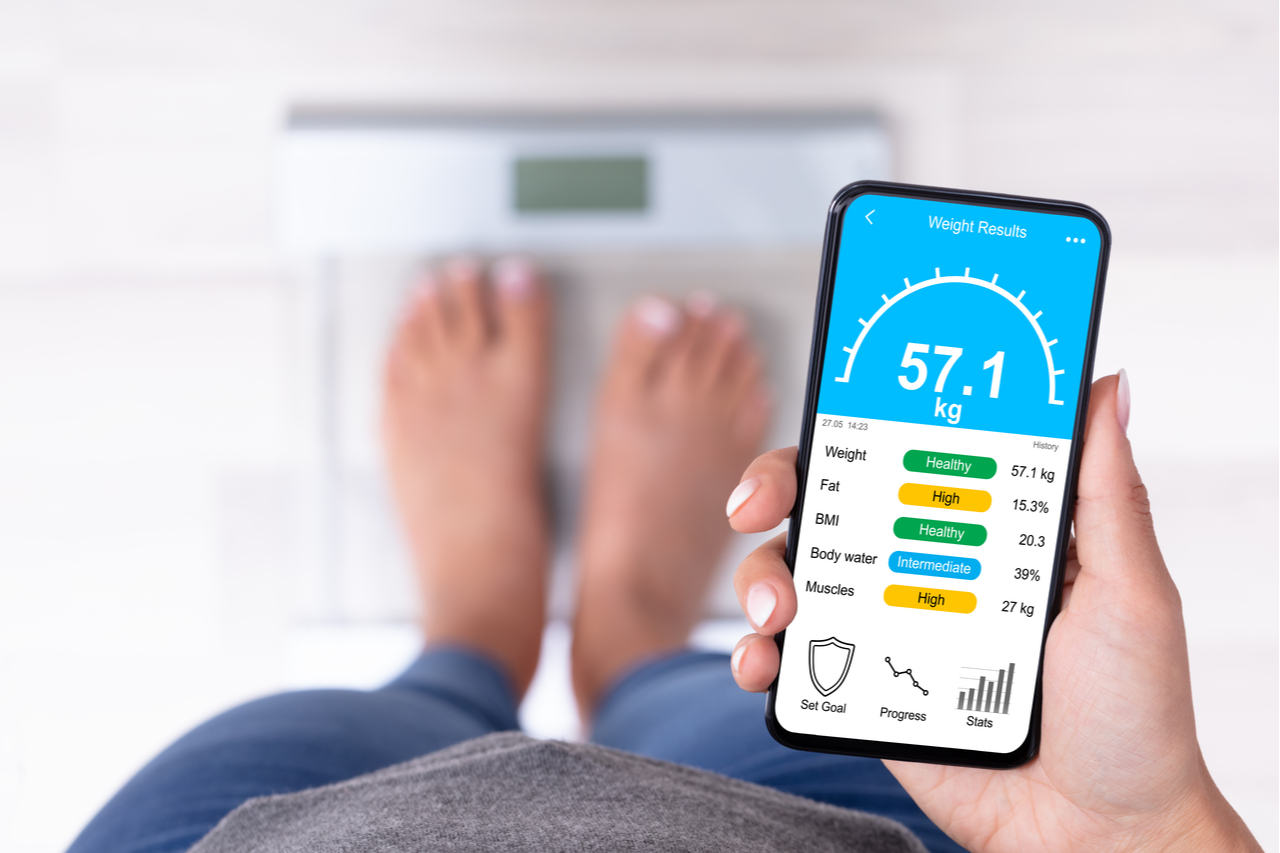 According to weight-loss experts, the best time to weigh yourself is first thing in the morning. Researchers from Cornell University tracked 162 overweight men and women. They found that those who weighed themselves every day and tracked their results were much more likely to lose weight and keep it off.
From smart scales to fitness trackers, technology gives you the power to succeed. Smart scales and fitness trackers allow you to track body measurements as well as your workouts. A fitness tracker can be a significant investment but a useful tool if you love to sweat it out regularly. To make sure you buy the right one for you, check out this comparison of the Apple Watch 4 vs Fitbit Versa.
What is the Best Smart Scale?
The best smart scale should be easy to use and take you a step closer to your goals. It should make fitness and health tracking effortless.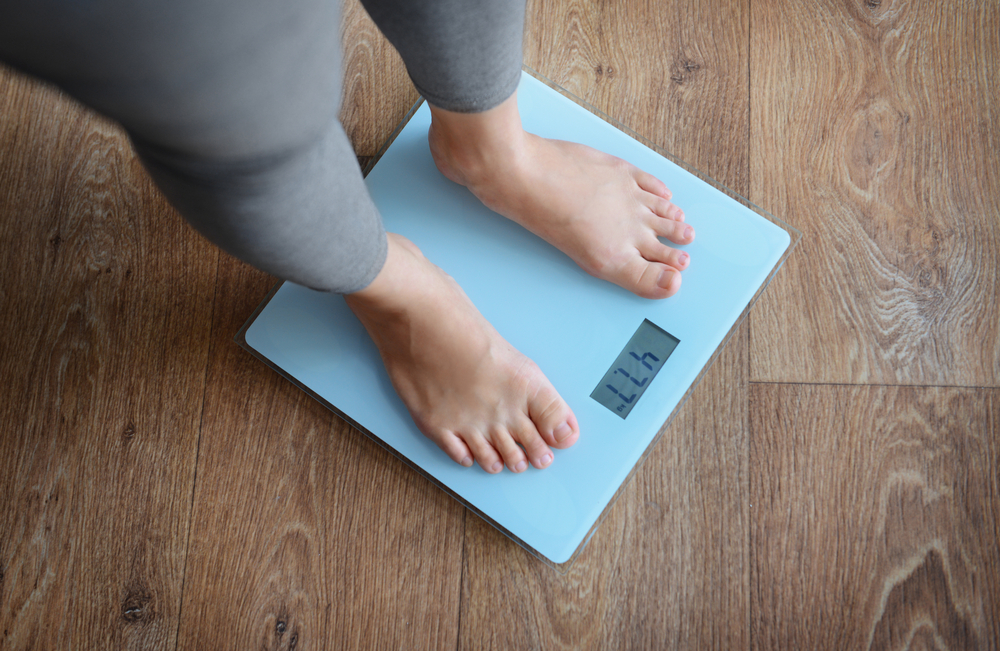 Finding the best smart scale for you depends on the metrics you want to track, as well as your medical history. As some scales use electrical currents to analyze measurements, some people need to be careful. If you are pregnant or have a pacemaker or other electrical medical device, you should avoid these particular scales.
Many of the top fitness brands have great options, including the Nokia Body+, Withings Body Cardio, and Garmin Index. The Renpho body fat scale is an excellent choice for people looking to measure their progress meaningfully. It syncs with Google Fit, Apple Health, and FitBit. The scale is easy to use and is accurate within 0.5-0.8% of BOD POD results. Bod Pod is one of the highest standards of clinical tests for body measurements.
It doesn't matter if you're at the start of your fitness journey or looking to ditch a few pounds—it's time to upgrade your traditional bathroom scale. Smart scales provide the extra data you need to tailor your fitness plan. The right scale can give you the motivation you need to hit your goals. Then, if you're feeling ambitious, try a fitness tracker like the Whoop Strap or the Apple Watch.