Around the world, coffee has achieved an almost cult-like following. With around 1.4 billion cups poured each day, coffee is considered to be the most widely consumed psychoactive substance on the planet. Those who can't live without it cite a list of positive benefits that include its high antioxidant content and its effect on energy levels and physical performance. These facts inspired me to write this Four Sigmatic Mushroom Elixir review.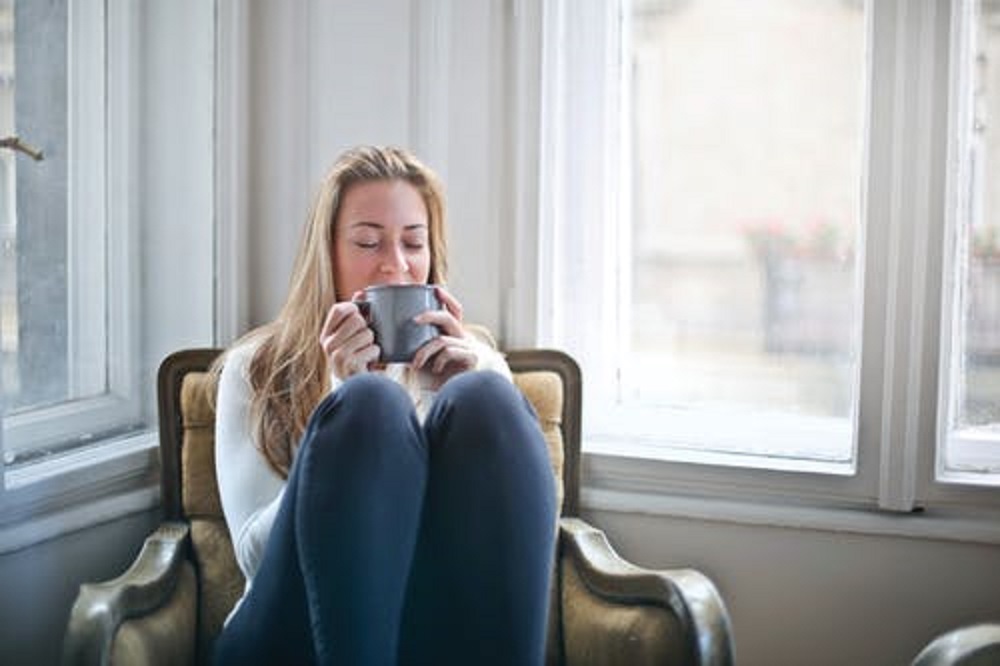 For every coffee lover, though, there is an equally enthusiastic coffee hater. The same amount of caffeine that can turn one person into a productivity machine can leave another person with some pretty nasty side effects. These include anxiety, sleepless nights, and gastrointestinal issues. I fall somewhere in the middle of this continuum.
A Natural Energy Boost Without the Crash
I love the energy that I get from coffee. But, I hate laying in bed wide awake hours later counting sheep with the hope of potentially getting a good night of rest. So I looked for a stimulus that would help me make the most of my day without compromising tomorrow. Sure, there are foods to increase your energy levels, but there is something about sipping from a warm cup before you are about to tackle some of life's biggest problems.
Improved Cognitive Ability
Luckily, I first heard about Four Sigmatic's Lion's Mane Mushroom Elixir when I listened to a recent podcast. It's a nootropic, an umbrella term for a class of substances that may provide a potential boost to the mental abilities of the human brain. We live in a modern society that is becoming increasingly competitive. Thus, people are looking for unique ways to gain a leg up on their peers and improve focus, creativity, and memory. The market for these super drugs is becoming more saturated, but I can personally attest that Four Sigmatic is onto something special with this particular mixture. If you are on the fence about ditching coffee completely, or you are simply looking for an alternative for some days, then you might want to give this product a try.
A Morning Coffee Alternative
Let me be honest: I'm all about diving into all things wellness. But initially, the idea of a mushroom drink of any kind was highly unappealing. I stumbled to the doors of the great mushroom kingdom more out of desperation than out of a desire to drink a fungus. I'm pretty sensitive to caffeine. After the initial hit of energy and focus have subsided, I crash pretty hard.
The post-cup coffee jitters and the negative impact on my sleep patterns began to affect my ability to be my best self. With the increasing popularity of medicinal mushrooms, I began to read about their benefits across various platforms. Specifically, I began to hear the name "lion's mane" coupled with the word "superfood." This intrigued me to dive deeper. Turns out if you want to enhance your memory, age slower, and supercharge your brain, then this mushroom that looks a lot like its namesake is a pretty big deal.
The Medicinal Properties of Lion's Mane
People have used lion's mane medicinally for centuries due to the multitude of bioactive substances it contains. These substances have beneficial effects throughout the body. The brain's ability to form new connections declines with age. Lion's mane possesses two unique compounds: eracines and hericenones, which stimulate the growth of brain cells. These play a role in the mushroom's ability to boost mental functioning. One study even showed that lion's mane positively impacted test subjects with mild cognitive impairments. It was effective for as long as the subjects regularly consumed it.
This ancient mushroom is packed with antioxidants. Thus, it has powerful anti-inflammatory properties and boosts the immune system. Lion's mane can help to relieve mild symptoms of depression and anxiety. After researching all of the upsides of this superfood, my initial reluctance wavered, and I dived into the Four Sigmatic Mushroom Elixir head-on.
Four Sigmatic Mushroom Elixir
Let's get this out of the way first: it doesn't have nearly the powerful "mushroom" flavor that I had been expecting. It does have an "earthy" aroma. However, the rose hips and mint give it a sweet, subtle taste that can carry itself. Or, you can complement the flavor by adding it to a drink mixture of your choice. I have enjoyed it on its own with a cup of hot water, but I have also mixed it into drinks like matcha or chai. On top of my pleasant discovery in the flavor department, the product itself delivers results.
"Like a Hug For Your Brain"
This is one of the company's slogans and it's an accurate description of how I felt after I had my first cup. Each packet contains 1500mg of lion's mane mushroom extract from the fruiting body of the fungi. In other words, they use the actual mushroom as opposed to just its root system. So, it really packs a punch. After I had a few sips, I felt the dense fog surrounding my brain disappear. Almost immediately I had a deep sense of clarity. I felt motivated to tackle tasks without feeling too hyper.
Enhanced Focus
Sometimes when I drink coffee, the caffeine makes me feel as if I had just taken a pre-workout supplement and were ready to run through a wall. The mushroom elixir makes me feel as if I could focus more functionally. There are no jitters or feelings of overwhelm that take over. With coffee, I would also usually experience some kind of stomach issue. With these four sigmatic product, I haven't had to deal with this issue. Even more importantly, I can utilize the elixir at various points in the day. Furthermore, I can do so without the fear of missing out on sleep at night. Among many uses, I have turned to it as a caffeine-free coffee alternative. I use it in the morning, and also as a late afternoon boost to get me into a more productive mode after a long day. In either scenario, I have been able to fall asleep without trouble each evening.
Try Four Sigmatic Mushroom Elixir
I have enjoyed welcoming the Four Sigmatic Mushroom Elixir into my morning ritual. With a price of $29 for 20 packets, each cup comes in at a little under $1.50 a pop. It is a pretty cost-effective way to receive a mental boost at any time of the day. If you are looking to reduce your coffee intake, then this wellness product lives up to the hype.
Note: if you are looking for a pre-workout supplement, then be sure to read the 1AND1 LIFE review on Cellucor C4 Pre-workout powder.
Facebook Comments