We may earn compensation from the products and offers mentioned in this article. However, any expressed opinions are our own and aren't influenced by compensation. To read our full disclosure, click here
Other Benefits of Functional Mushrooms
You might be curious what the term "functional mushrooms" means. This is simply a phrase that refers to varieties that have a health benefit beyond providing nutrition.
Functional mushrooms are known for their immune system strengthening capabilities as well as supporting gut health. Other benefits of functional mushrooms include:
reducing chronic inflammation
improving cellular health
slowing tissue degeneration
stress relief
You read that right, stress relief! The intake of functional mushrooms help you create better stress management and is a great food to absorb if you're looking further into how to manage stress.
If you're looking to incorporate anything new into your daily intake that will help you feel better overall, functional mushrooms are definitely a place to start.
Using Functional Mushrooms in Your Cooking
Incorporating functional mushrooms in your cooking is very easy as a lot of recipes call for them or allow room to add them if you're looking to add more nutrient-dense foods and ingredients. Below you will find some meals that you can cook with mushrooms, don't forget to try mixing and matching for even more robust flavors and meals.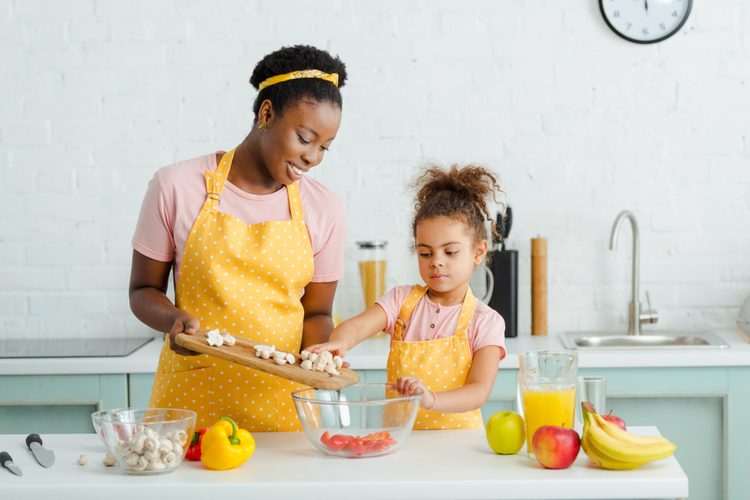 Plant-Based Meals
What is a plant-based diet or plant-based meal? A plant based diet is one that integrates only plant-based foods with no animal-sourced foods or artificial ingredients into the mix. Here are 31 plant-based recipes to try. Out of this list, pick one to start with and see how you can add mushrooms.

Bowls of Soup
The weather is cooling down, and that means it's time to make your favorite robust soups to keep you full and warm. Shiitake mushrooms are very popular in soups because they add a wonderful flavor to the broth. Other mushrooms that can be used for alternatives are cremini and button mushrooms, too.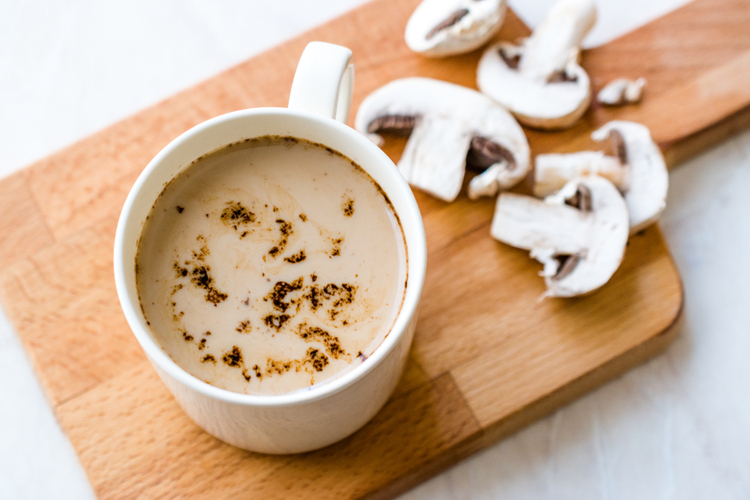 Grilled Portobello Mushrooms
Portobello mushrooms have become quite popular subsitions for meat as they themselves are very "meaty". There are delicious recipes for grilled mushrooms that include simple and delicious marinades. But portobello mushrooms don't have to be eaten alone, they can also be used in these dishes:

Try grilling or roasting some mushrooms and adding them into your salad. This adds a great bite and texture to the salad, while adding a smoky flavor that is wonderful in salads.

Adding mushrooms to a club sandwich, or making a grilled cheese and mushroom sandwich are tasty meals that are easy to make. If you're one that likes to add bacon to your club, try replacing it with mushrooms for a new flavor profile. Additionally, instead of using a bun for your burgers, mushrooms are a great alternative as well as substituting it for the actual patty.

Stuffed mushrooms are a great meal because you can incorporate a considerable amount of ingredients in the mushroom that will leave you feeling filled up in the best way. Moreover, this is a great leftover meal and can stay fresh for up to two days. Take some time to research different stuffed mushroom recipes to see what you'd like to add or what your preference is.

Paté is often made with liver, and then mixed with wine and other spices until it's cooked down into a smooth texture that is easily spreadable. Pâté can also be created with veggies. The next time you make paté, include mushrooms and spread it on crackers for a delicious snack.

Pizza is a versatile food where you can add or substitute as many toppings as you want. Whether you eat meat or are vegetarian, vegan, add some mushrooms to your pizza to enjoy their wonderful palate.

Grilled, sauteed, or anyway inbetween, you can easily incorporate functional mushrooms to your next pasta dish.
It's important to note that before using any mushrooms in your cooking, wash and dry them. They can be contaminated if they're grown somewhere that has not been thoroughly sterilized. Pre-packaged mushrooms are normally safe to eat, but It's always a good idea to rinse them off to get rid of any unwanted bacteria. One of the best and easiest ways to clean mushrooms is by filling up a large bowl with water, adding the mushrooms, and gently agitating them before allowing them to sit in the water for about a minute until the dirt settles at the bottom of the bowl. Once you've taken the mushrooms out, you can dry them with a clean cotton towel.
Now that you've read all of the ways you can incorporate functional mushrooms into your diet, don't forget to try Laird's Superfood hot chocolate or one of the recipes above. For other products that support immune health, try Laird Superfood Matcha Instafuel as well. A healthy body makes a healthy mind, and you deserve to feel healthy all the time.