Which Foam Roller is Right for You?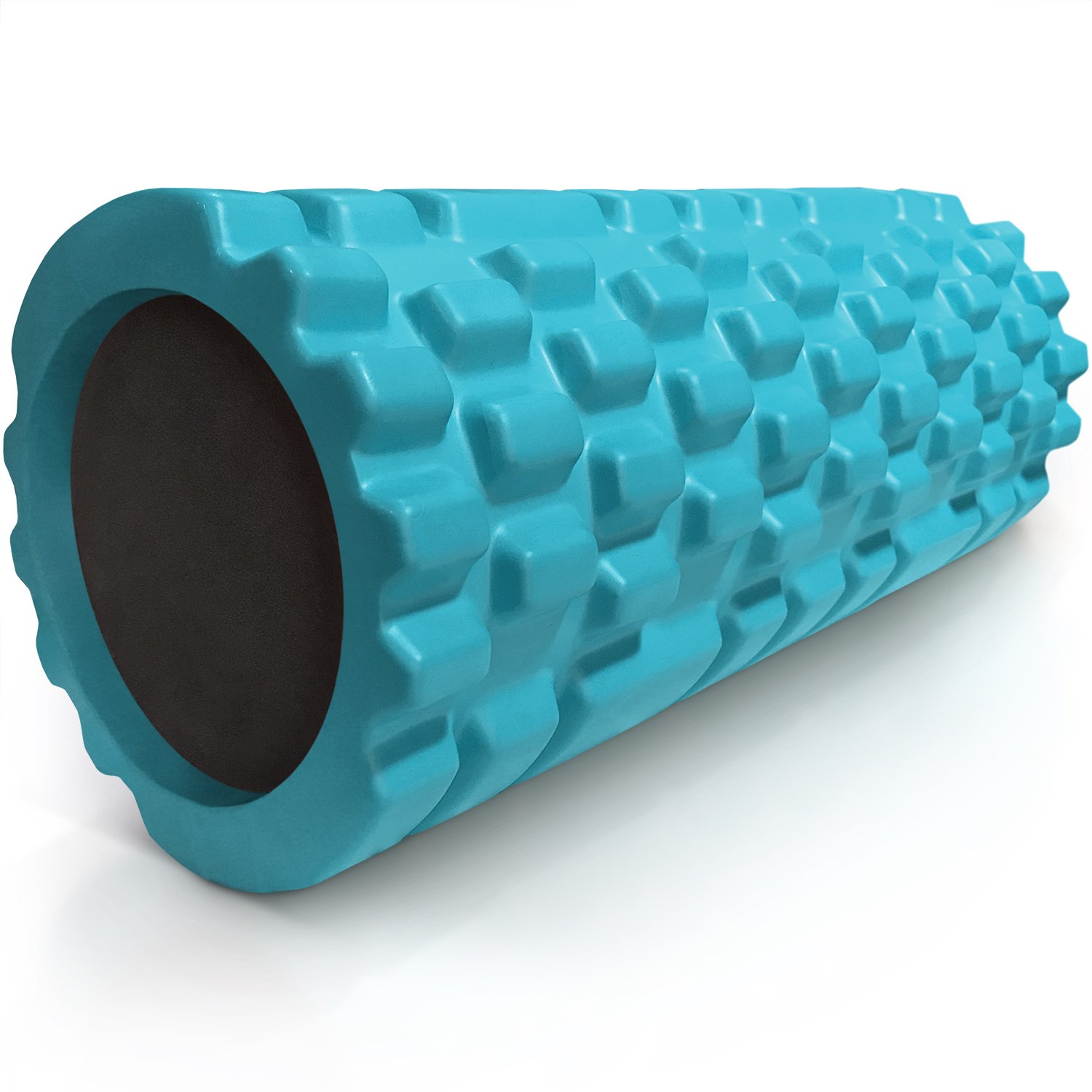 Pros
Who's it good for: The intense weightlifter/trainer extraordinaire
Details: Medium density, 3 different massage zones which were designed to mimic the finger, palm, and thumb of a therapist's hands, lightweight at 1lb, hard enough to be effective at breaking down tough muscle fascia, but also soft enough for lower back pain. This foam roller comes with a bonus eBook to teach you just how to use it.
Easy to use, 3 different zones for different feels and areas of the body, available in multiple colors, and lightweight and small for travel.
Cons
Some reviewers say the teeth on this foam roller are too intense. So if you have a sensitive body, this may not be the choice for you.
Bottom Line
The wavy texture and 'tooth-like' bumps provide a deeper, more intense massage for extremely sore and stiff muscles. It's important to get this type of deeper massaging for hard-working muscles, to get rid of and avoid that fascia build up.
Pros
Who's it good for: The sweat junkie who isn't intensely breaking down their muscles everyday, but is focused on and committed to overall body health.
Details: No teeth, extra firm, and comes in multiple sizes.
The smooth surface is great for all types of pain and soreness, and provides consistent muscle relief.
Cons
Some reviewers say this was too firm for lower back work. Not many reviewers, but it's good to keep in mind. If you have a very sensitive back, this may not be the foam roller for you.
Bottom Line
This is a great foam roller for before and after exercise, your yoga flow, or muscle reflexology. Most importantly, it helps relax muscles gently before any sweat session.
We may earn compensation from the products and offers mentioned in this article. However, any expressed opinions are our own and aren't influenced by compensation. To read our full disclosure, click here.
Which Foam Roller is Right for You?
Foam rolling should be a non-negotiable when it comes to your fitness routine. It's like stretching, but is a more effective way to release the myofascial tension that restricts you in the gym. By increasing your mobility, you are helping your body move better as a well-oiled machine.
Although it can be a little painful at first, when you continuously roll out, the fascia that causes the knots will disappear. When you foam roll before your workout, it's almost like getting a massage before you train; it increases blood flow and helps loosen your muscles by breaking down the fascia.
But not all foam rollers are created equal.
Thanks for reading! Let us know what you think about this review in the comments section below.