We may earn compensation from the products and offers mentioned in this article. However, any expressed opinions are our own and aren't influenced by compensation. To read our full disclosure, click here
Overview: Creme de Corps Oil-to-Foam Body Cleanser
Creme de Corps smoothing body cleanser is the best body wash because of its formulation. The cleanser starts as oil before transforming into a light, fine foam that removes all dirt traces and unwanted build-ups. It's full of ingredients like castor oil and grapeseed oil.
After use, the skin is soft and smooth, thanks to ingredients like castor oil. The grapeseed oil is rich in fatty acids, vitamin E, and antioxidants, which help condition and nourish the skin. The delicate scents of vanilla and almonds deliver an all-around uplifting experience.
Key Ingredients for Your Skincare Routine
Kiehl's classic Creme de Corps is a luxurious and hydrating body moisturizer. The iconic moisturizer inspired a collection of equally unique and nourishing formulas, including the Creme de Corps Soy Milk & Honey Body Polish and Creme de Corps Lightweight Body Lotion. Kiehl's continues to re-invent skincare with new products.
The Creme de Corps Smoothing Oil-to-Foam Body Cleanser is part of the popular collection, perfect for all skin types. It is the best cleansing oil with complexion-boosting ingredients; the ideal skincare for sensitive skin.
Castor Oil
Castor oil is an age-old ingredient with many uses, including a food additive, shoe polish, and even motor lubricant. The unique properties of castor oil make it a great addition to gloss-giving and thick formulas. As a key ingredient in Creme de Corps body cleanser, it helps with skin replenishment and acts as a barrier reinforcement, thanks to the fatty acid content.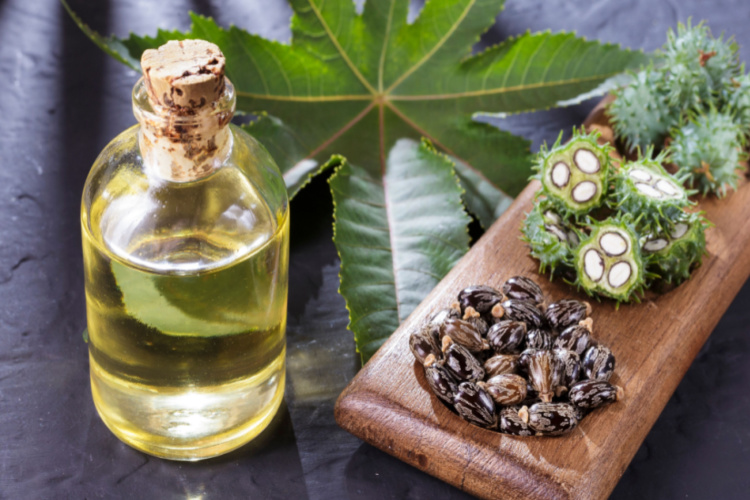 Grapeseed Oil
Grapeseed oil is a plant oil that comes from polyphenol-rich grape seeds. It is a light emollient oil responsible for leaving your skin feeling velvety smooth, but it also contains other properties that are good for your skin. Grapeseed oil is a source of oleic acid, antioxidant polyphenols, and skin-protectant vitamin E. It also includes a high concentration of fatty acids that leave your skin soft, nourished, and hydrated.
Avocado Oil
Avocado oil contains moisturizing and nourishing fatty acids, minerals, and vitamins A, D, and E. Its skin penetration abilities and nourishing properties make it an essential ingredient in skincare products. This rich and highly moisturizing oil leaves the skin feeling nourished and smooth. It also contains antioxidant properties thanks to its Vitamin E content.
According to most beauty tips, avocado oil is a high-oleic oil ideal for dry skin. Therefore, the Creme de Corps body cleanser is the perfect acne body wash if your skin is prone to breakouts.
Coconut Oil
Unlike other unsaturated oils, coconut oil contains primarily saturated fatty acids like lauric acid. Saturated fatty acids usually have a more linear structure and are solid at room temperature. The fatty acids in coconut oil help retain your skin moisture content while helping it look and feel silky smooth.
Tocopherol
Also referred to as vitamin E, tocopherol is a fat-soluble antioxidant with superb sun protection properties. It also has emollient properties, making it stable and easy to formulate. The powerful skin-boosting antioxidant helps soften dry skin and helps your skin retain water. It can also prevent damage from free radicals, which can trigger premature aging.
Sunflower Seed Oil
Sunflower oil doesn't need an extensive introduction. Many people have used sunflower oil for thousands of years in cooking and beauty products. It is an emollient responsible for leaving your skin feeling soft and smooth.
How to Cleanse Your Body With Creme de Corps Oil-to-Foam Body Cleanser
Use the cleanser while in the shower. First, wet the skin and apply an appropriate amount of cleanser. Massage into a soft lather before rinsing thoroughly with clean water. After the shower, you can apply your favorite Creme de Corps lotion for the final step in your skincare routine.
Oil-to-Foam Body Cleanser: Is it Worth the Hype?
You'll definitely like Kiehl's Smoothing Oil-to-Foam Body Cleanser if you've ever used the iconic, sweet-smelling Creme de Corps lotion. It's full of hero ingredients like castor oil and grapeseed oil; the cleanser lives up to the hype in so many ways. It feels luxurious, moisturizing, and lighter than other glossier options.
However, note that the "foam" advertised is a gentle froth rather than a bold lather, but that's good because it won't dry your skin. The cleanser comes in Kiehl's signature apothecary-style bottle the brand is known for.
Your skin is your biggest organ and deserves some love from time to time. Whether you love a luxury product or prefer a more simple regimen, a skincare routine can help prevent early aging and keep your skin looking bright. Whether you're looking for tips for clear skin or a product recommendation, Creme de Corps Oil-to-Foam Body Cleanser is one of those products worth having in your skincare kit, especially if you love to treat yourself.