The Best Workout Clothes for Women in 2019
Best Overall
Best Value
Honorable Mention
Sweaty Betty Power Mesh 7/8 Workout Leggings
Pros
Details: This brand is perfect for going from the studio or gym to happy hour while still shaping you in all the right places, and being super fashion forward. With basics and prints, everyone is sure to find an outfit at Sweaty Betty.
Who's it for: The sweat junkie that is looking for highly functional workout clothing that can double as an everyday outfit.
The nice thing about this line is that all the pieces are meant for any type of exercise. Whether it's spin, lifting, or yoga, this brand is extremely functional. Almost all pieces are made of sweat wicking fabric, and they even carry pieces that are comfortable and airy so you can throw them in your gym bag, then throw them on after showering before heading to happy hour.
Cons
Reviewers say some of the sports bras have itchy straps and not enough 'side-boob' coverage. It may be chalked up to reviewers not purchasing the right size, but just be careful when purchasing!
Bottom Line
The brand is perfect for going from fashionable in the gym, to fashionable in the streets, with well made pieces that last.
Old Navy High-Rise Elevate Side-Stripe Compression Crop
Pros
Details: Not everyone can (or wants) to spend a fortune on functional workout clothing, so Old Navy has created a workout line for both women and men that is not only comfortable, but also functional.
Who's it for: The sweat junkie that is all about comfort.
It is extremely affordable and fashion forward with solids, prints, and strappy tops that every fashionable sweat junkie loves.
Cons
The only problem with workout clothing that costs less: it doesn't last as long as the fabrics you have to pay for. Not saying you get one wear and then you're done, but it you use and wash them often, you probably won't get more than a year's use.
Bottom Line
For the sweat junkie on a budget, this affordable, comfortable, and functional line is perfect for you.
Electric & Rose Venice High Waist 7/8 Legging
Pros
Details: The We Over Me line from Bandier gets rid of all Spandexy, latex-y feeling workout clothes. They have a seamless line that is perfectly designed for comfort.
Who's it for: The sweat junkie that prioritizes comfort over all else.
The ultimate in comfort wear. The sizes also range from XS-XXL, which makes it more inclusive, unlike other brands.
Cons
It is made for low-impact activities like pilates, spin, yoga, or barre, so the fabric tends to be a bit delicate as it's made to have a second-skin feeling without seams. It would not hold up well with the constant rubbing of metal weights in the gym.
Bottom Line
This is a wonderfully made brand where comfort is high on the priority list. It will last if you take care of the fabric; however, if you're looking for workout wear that's meant for boxing or your intense HIIT class, this isn't for you.
We may earn compensation from the products and offers mentioned in this article. However, any expressed opinions are our own and aren't influenced by compensation. To read our full disclosure, click here.
From what I've heard (and experienced myself), part of feeling good is also looking good. It makes you excited to get to that intense kickboxing class, or even to just step into the gym. Oh, the power of a cute workout outfit.
I love the new 'lifestyle' trend when it comes to fitness wear; it makes shopping for workout clothing that much more fun, especially when you can see yourself going from barre to happy hour in your cute mesh leggings or strappy crop top.
Picking The Best Workout Clothes for Women
Functionality and comfort are both extremely important when picking out a new workout outfit, so we've tested many brands, and scoured reviews to bring you our three top picks depending on whatever type of sweat junkie category you fall under.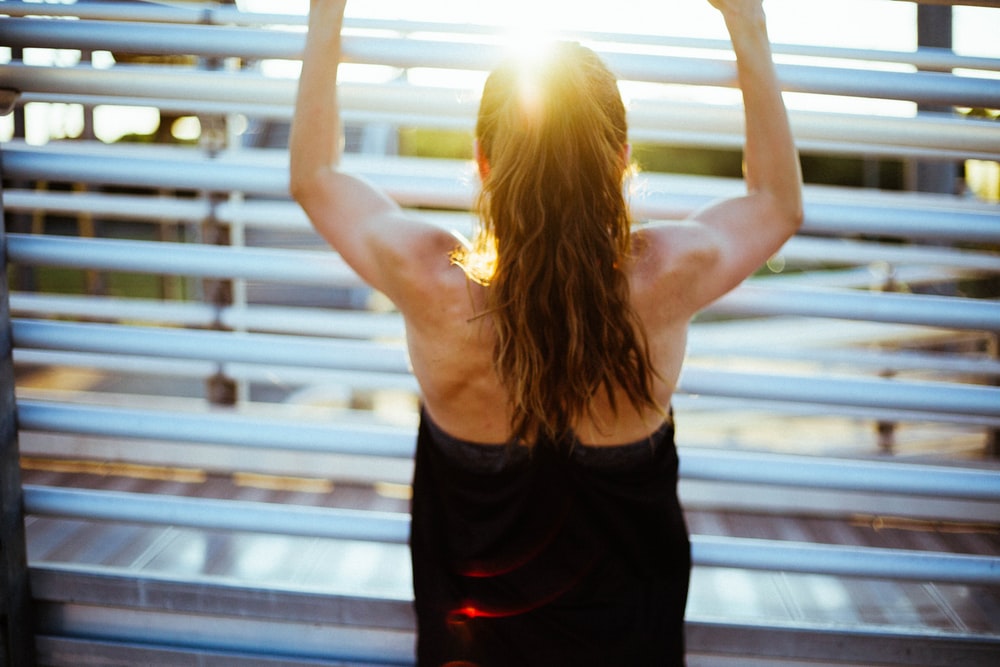 Thanks for reading! Let us know what you think about this review in the comments section below.