June 19th, 2023 is a doubly special day. As well as being Father's Day it is also Juneteenth, a federal holiday to recognize Black independence and the ending of slavery. We'll talk about that separately. Here, we'll focus on how dads can enjoy their special day while also looking after their most important possession – their health. Read on to discover some mouth-watering Father's Day dinner ideas that won't contribute to the stereotypical 'dad-bod'.
Why Healthy Eating Matters for Dads?
As a father, it goes without saying that you love your kids and you'd do anything for them. Did you realize, though, that the most meaningful thing you can do for your loved ones is to look after your own health? After all, if you're not around anymore, you aren't going to be able to care for them, right?
There's an old saying that tells us we are what we eat. It is just as true today as the first time it was spoken. The sad reality is that too many dads in America are eating the wrong foods. As a result, we have an obesity epidemic that is taking the lives of fathers away from their kids.
Yet, it doesn't have to be that way. Food can be both delicious and good for you. What better day to start eating in a way that is going to make you a stronger, fitter, healthier father than on Father's day?
Check out some cool Father's Day gift ideas.
Happy Father's Day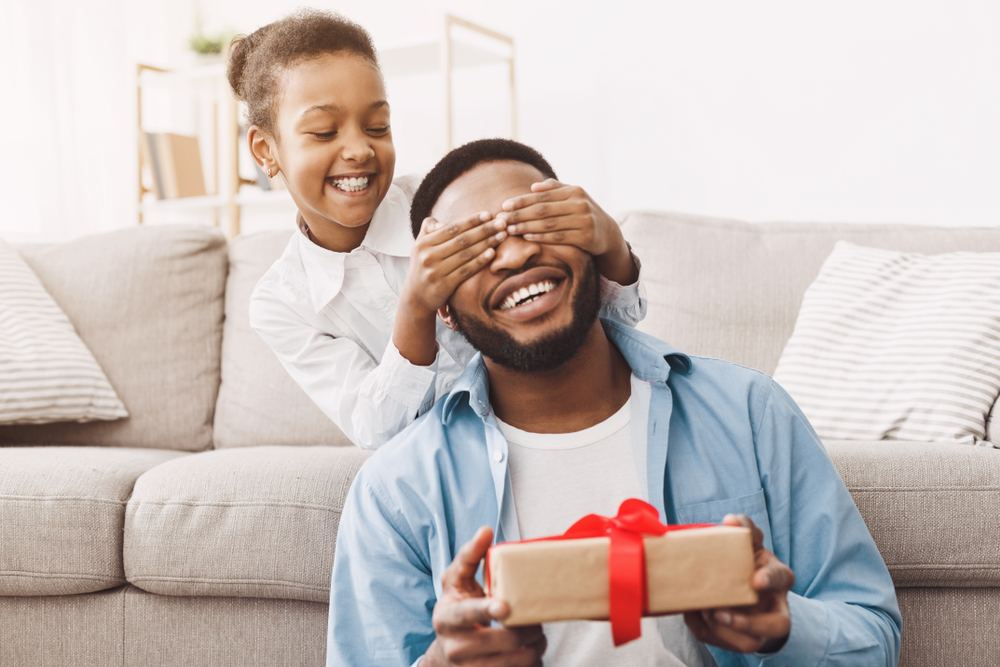 Father's Day is celebrated in the United States on the third Sunday in June. It is a day for dads to relax and enjoy the companionship of their loved ones. Fathers and sons of all generations typically get together to enjoy the day together. Often the day is marked with a midday meal.
For the past couple of years, Father's day get-togethers have been impacted by pandemic restrictions. Even though the pandemic still lingers, the 2022 celebrations will allow for more in-person contact. We wish all fathers a happy Father's Day this year.
Check out these inspiring ideas for things to do for Father's Day?
Ideas for Father's Day
What better way to show your dad how much you love and care for him than by making him a special father's day meal. Make it healthy as well as yummy and he'll really know that you're looking out for his welfare.
Here are three of our favorite healthy Father's Day dinner recipes that will have your dad wishing that Father's Day was every day …
Quinoa Burgers
What you need:
1 Large Onion
1 Clove Garlic
4 cups Broccoli
1 medium Zucchini
1 Cup Green Beans
1 ½ Cup of Quinoa
3 Cups Water
1 Cup Sliced Mushrooms
1 tsp. Coconut Oil
1 Lemon
1 Cup Quinoa Flakes
2 Whole Eggs – Beaten
Spice Options
Cumin, pepper, turmeric, saffron, chili flakes
Fresh Herb Options
Basil, coriander, parsley 1 cup almond flour
What You Do:
Place water and quinoa in a saucepan until the water boils, reduce heat, cover, and simmer for 5 minutes, drain quinoa if necessary.
In a non-stick pan, add coconut oil, onion, garlic, and selected spices and stir. Add all remaining vegetables. Once the vegetables have softened, add the quinoa, and stir together. Add finely chopped selected fresh herbs and lemon juice.
Have 2 separate bowls ready – 1 with the beaten eggs, and 1 with the almond flour and Quinoa flakes. Press the ready-made quinoa into round patties and cover in egg mixture. Then roll the patties into the almond flour/Quinoa mix, as if you were making burgers.
You will need to have a hot, non-stick frying pan or a grill ready to cook the patties. Use 1 tsp. of coconut oil if needed.
Makes 4 servings.
Nutrient breakdown per serving:
Calories: 631
Carbs: 58g
Protein: 26g
Fat: 25g
Fiber: 15g
Turkey Meatballs
What You Need:
1 lemon – 1 tbsp. of grated lemon peel
2 green onions
2 garlic cloves
1 egg
2 tbsp. of chili garlic sauce or hot sauce
2 tsp. of fish sauce
1 lb. of ground turkey
3 tsp. of cornstarch
2 tsp. of cilantro
What You Do:
Mix lemon grate, onion, garlic
Whisk egg, chili sauce, and fish sauce and add to lemon/onion/garlic mix
Add turkey mix in
Add cornstarch and cilantro
Make meatballs and cook for 20-30min – 400 degree
Makes 4 servings.
Nutrient breakdown per serving:
Calories: 304
Carbs: 3g
Protein: 45g
Fat: 13g
Fiber: 1g
Baked Chicken Balls
What You Need:
5-6 medium tomatoes
1 large onion
4lb of ground chicken
¼ cup fresh cilantro black pepper to taste
salt to taste
What You Do:
Preheat the oven to 400 Celsius.
Dice the tomatoes (you can buy canned ones, but I'd stay away from them, due to the preservatives).
Mince the onion.
Throw the onions and the tomatoes in a baking dish.
Chop up the cilantro.
Put the ground chicken into a bowl.
Throw in and mix the cilantro, black pepper, and salt.
Make chicken balls about the size of your fist.
Put them in the baking dish and cook it for an hour – healthy, tasty, and easy to make.
A Dessert Treat
Complete your dad's special day with a healthy, delicious dessert. Here is one of our favorites …
Protein Waffles
What You Need:
2 scoops of Whey Protein Isolate (any flavor)
4 egg whites
½ cup Oats, blended into flour
2 packets of Stevia
1 tsp. Cinnamon
1 tsp. Coconut Oil
What You Do:
Beat the egg whites
Add cinnamon, oat flour, stevia, and cinnamon and mix well
Cook on a preheated waffle maker sprayed with Pam for 3 minutes
Meanwhile, mix all the topping ingredients
Once the waffles are ready, pour the topping over them and enjoy!
Topping Options:
2 tbsp. Almond Milk
2 packets Of Stevia
1 tsp. Cinnamon
Makes 2 servings.
Nutrient breakdown per serving:
Calories: 259
Carbs: 11g
Protein: 53g
Fat: 4g
Fiber: 4g
Summary
Any of the recipes above will contribute to making Father's Day a delightful, healthy, and happy occasion for the entire family. Bring them all together at the dinner table and your dad will be wishing it was Father's Day every day!