The drop in temperature marks a festive change. During this time, you might find yourself longing for unhealthy foods. Indeed, it will be difficult to resist that extra warm cookie, a cup of decadent hot chocolate, or extra buttered croissant. When it gets colder, it's human nature to desire foods that will warm us up and make us feel good. But keep in mind: summer bodies are made in the winter. In other words, don't give up on your fitness goals just because the leaves change colors and the holiday season approaches. Therefore, if your ultimate goal is to lose weight, then don't get distracted by calorie-dense foods. Once you're off track, they will begin to permeate your every waking day. Instead, try some vegetarian instant pot recipes for weight loss.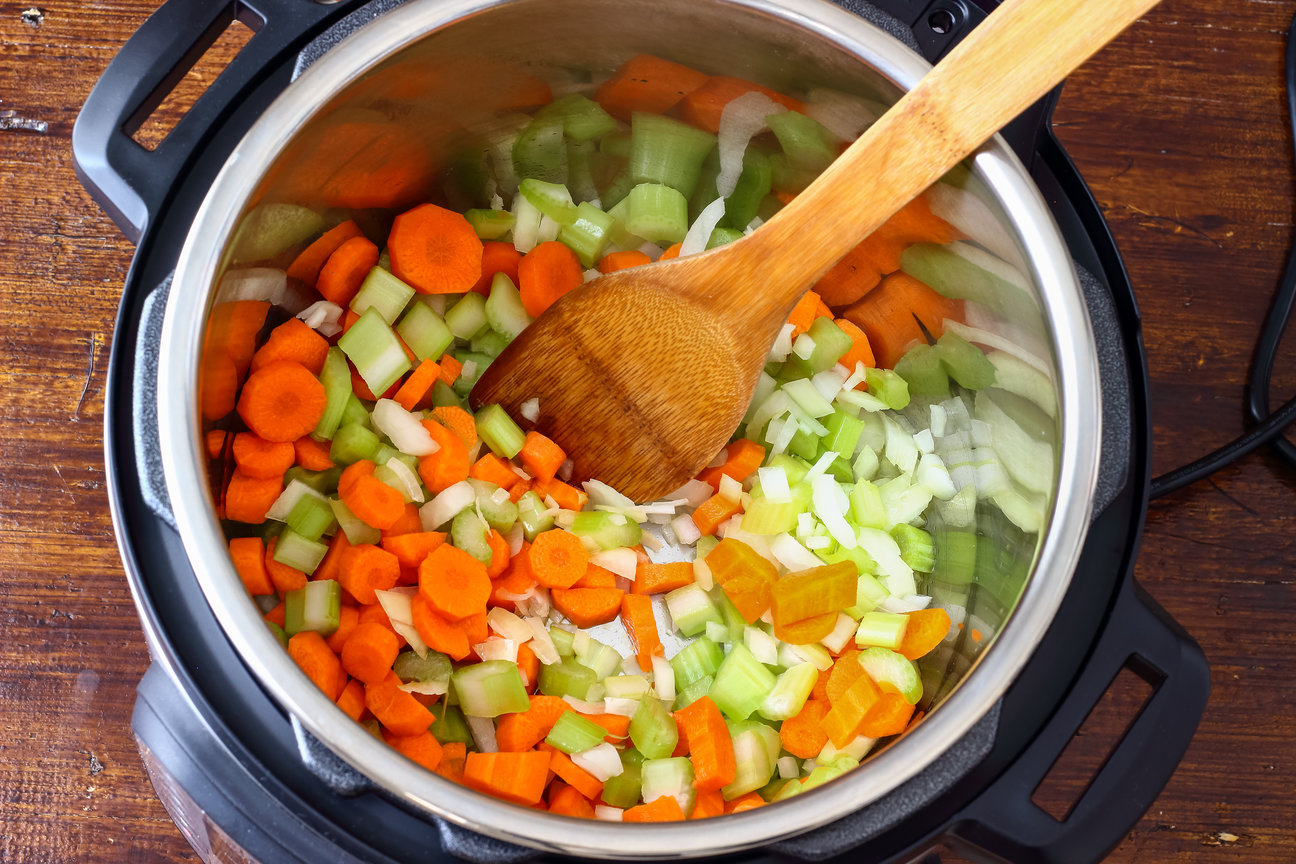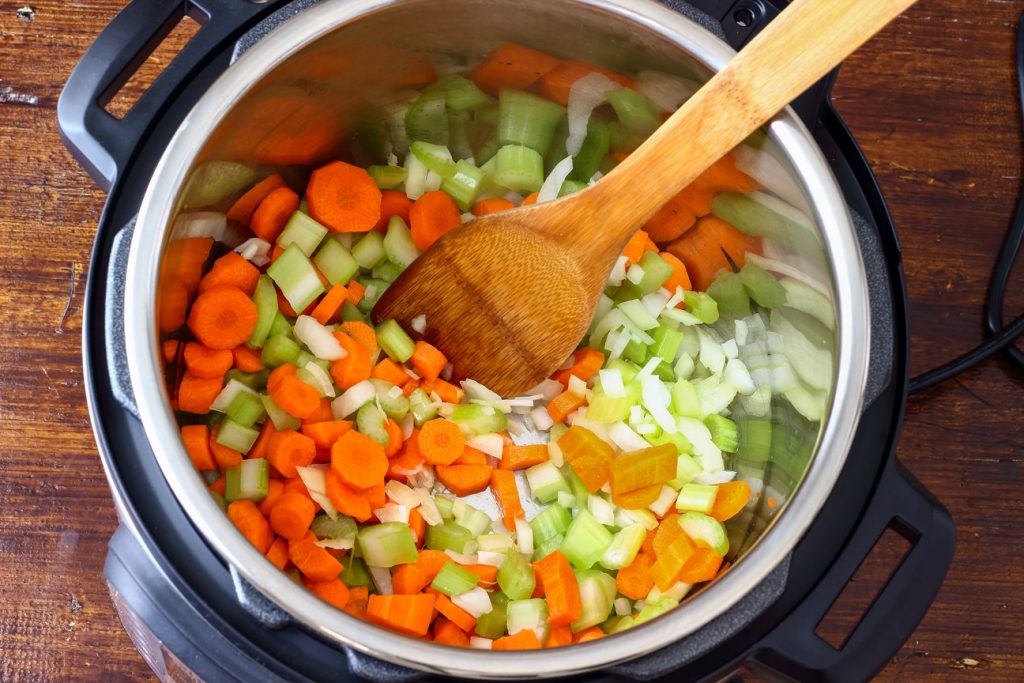 You would be surprised at what incorporating some healthy vegetarian-friendly food will do for your diet. For example, it can help you stay on track with your fitness goals. To do so, try these vegetarian instant pot recipes that are sure to satisfy:
Vegetarian Instant Pot Recipes for Breakfast
Instant Pot Breakfast Rice Bowls
Looking for something warm and comfy to eat in the morning? If so, then try Instant Pot Breakfast Rice Bowls. This is because they are a simple way to satisfy your cravings. Additionally, you'll incorporate a healthy amount of fiber into your diet. From the sweet cinnamon flavor, ripe fruit, and overall guilt-free appeal, this breakfast entree will be your new go-to if you're running late to a meeting or rushing to meet a friend. Try this recipe adapted from Eat Something Delicious:
Ingredients:
1 ¼ cups water
2 cups short-grain brown rice
1 cup full-fat coconut milk
1 tsp. cinnamon
Toppings of choice (fruits such as apples, peaches, or grapes)
Directions:
Place your ingredients in your instant pot and cook for 23 minutes
Following the 23 minutes, stir the contents in the Instant Pot to improve consistency
Top with your favorite fruit toppings and enjoy
Miso Oatmeal with Kale and Avocado
If your palette leans towards more savory dishes, then try this recipe for Miso Oatmeal with Kale and Avocado, adapted from Love and Good Stuff. In so doing, you'll find that it will deliver bold flavors. Also, making it is as easy as 1, 2, 3. Furthermore, the super green vegetables incorporated into this recipe add a nutritional boost, not commonly found in early morning meals. Like the Instant Pot Breakfast Rice Bowls, you can make this dish on the go. Then, enjoy the way it warms you on your winter commute. This recipe is also a great way to get in your super greens.
Ingredients:
1/2 cup steel cut oats, uncooked
1 cup unsweetened almond milk
1 cup water
1/2 avocado, diced
2 green onions, sliced
1 cup frozen chopped kale
1 tbsp. miso paste
4 tbsp. nutritional yeast
1 tsp. tamari
1 tbsp. tahini
Directions:
Take your ingredients (except the kale, miso paste, tahini, tamari, and nutritional yeast) and place them into your Instant Pot for approximately 6 minutes
Incorporate the remaining ingredients and put them in the pot for an additional 2-3 minutes
Place your finished dish into a bowl and season with salt and pepper.
Vegetarian Instant Pot Recipes for Lunch
Minestrone Soup
After running around all day, completing tasks and multitasking, you deserve a meal that's going to fuel you up to power through the rest of the day. This recipe for Minestrone Soup—adapted from Life Made Sweeter—will surely get the job down. Above all, it's packed with healthy vegetables, beans, and starches. Consequently, this dish is sure to help you restore and add any energy you might have lost for the day.
Ingredients:
1 small onion, about 1/3 cup, diced
2 cloves garlic, minced
1 medium carrot, about 1 cup, chopped
1 large celery stalk, about 1 cup, chopped
2 tsp. dried basil
1 tsp. dried oregano
3/4 tsp. dried thyme
1 32-oz can diced tomatoes,
3 tbsp. tomato paste
1 bay leaf
32-ounce carton, 4 cups low sodium vegetable broth
Water—only as much as needed to cover vegetables
1/2 cup dry uncooked small shell pasta. Use gluten-free substitute if necessary, or leave out and add chopped potatoes or cauliflower instead
1 medium zucchini, around 2/3 cups, sliced into halves or quarters
1/2 cup canned or cooked red kidney beans, drained and rinsed
1/2 cup canned or cooked cannellini beans, or great northern beans, drained and rinsed
1-2 cups fresh baby spinach (or kale), chopped (optional)
1/2-1 teaspoon balsamic vinegar, optional but adds great flavor
Shredded or grated Parmesan cheese, for serving
Fresh parsley, finely chopped, for garnish (optional)
Directions:
Cut up your vegetables, place them in addition to a bit of olive oil into your Instant Pot, and press the sauté button
Cook your dry pasta with your vegetable broth and water
Finish sautéing your meal in the Instant Pot. Then, stir in some spinach and incorporate the pasta and vegetables into a bowl to enjoy
Macaroni & Cheese
Who doesn't love a good plate of macaroni and cheese? Nevertheless, making it can sometimes be much more time consuming than expected. Not anymore. Instead, you can prepare this decadent recipe adapted from Life Made Sweeter. You'll whip up this Macaroni & Cheese dish without breaking a sweat or your budget. As a result, you'll use your Instant Pot to make a quality dish that even your grandma would love. You'll do it in less time than ever before.
Ingredients:
1 lb. dry uncooked elbow macaroni or your choice of pasta
3 cups water
Sea salt and pepper to taste
2 tsp. ground mustard
1 tsp. Worcestershire sauce
2 tbsp. unsalted butter
2 12-ounce cans evaporated milk
1 cup sharp cheddar cheese, shredded
1 cup Monterey Jack cheese, shredded
1/2 cup toasted Panko crumbs for topping (optional)
Fresh chopped parsley for garnish (optional)
Directions:
Combine your pasta, salt, pepper, mustard, and Worcestershire sauce and a bit of water into your Instant Pot.
Keep the combined ingredients in the instant pot for four minutes and make sure the pasta is cooked until al dente.
Once you are done cooking, garnish your dish with freshly chopped parsley and toasted Panko crumbs to add some extra pizazz!
Vegetarian Instant Pot Recipes for Dinner
Chili with Pumpkin and Chickpeas
Many people are exhausted by the time they get home from a long day at work. Consequently, the day ends with an unhealthy take-out meal. Instead, try making a filling, quality dish at home. This is because you'll find that it does not have to be a time or energy-consuming process. With this Chili with Pumpkin and Chickpeas recipe, you can throw simple ingredients into your Instant Pot and have a nutritious meal in under an hour. This dish provides you with the opportunity to stick to your weight loss goals, and still eat well.
Ingredients:
For soaking the beans
2.5 tbsp tomato paste
1 butternut squash pumpkin, peeled and diced into cubes
2 tbsp olive oil
1 red onion, finely diced (reserve 1/4 cup for garnish)
5 cloves garlic, diced
1 red jalapeño chili, finely diced
1 celery stick, diced into cubes
1/2 tsp salt
1 vegetable stock cube (unless using liquid veggie stock)
2 tsp cumin powder
1 tsp smoked paprika or chipotle pepper powder
1 tsp coriander seed powder
1/2 tsp cinnamon powder
1 tsp mild paprika powder
4 cups of water
To finish:

1 tsp butter or plant-based alternative
2 tbsp arrowroot, tapioca flour or cassava flour or other gluten-free flour/starch to thicken the sauce

Toppings

1/4 cup chopped red onion (reserved from above)
A handful of fresh cilantro/coriander
1 lime, cut into wedges
1 avocado, sliced

Optional

Nutritional yeast flakes, plant-based or regular yogurt, sour cream, fried onions
Directions:
To start, soak your legumes and then add your pinto and chickpeas to a bowl filled with bicarb soda to soak overnight
Then on the next day, chop up your butternut squash in halves, dice them into cubes and place them in the Instant Pot for 3 -4 minutes.
Next, add the rest of the ingredients and then keep everything in the Instant Pot for 10-15 minutes.
Finally, top your finished products with chopped red onion, cilantro, lime, and some avocado wedges.
Instant Pot Black Beans
Two words, black beans. This simple ingredient is so underrated in terms of how you can transform it into delicious recipes. Additionally, it can save you time and money. First, you'll save money by cooking at home. Then, you'll save time by using the Instant Pot. Consequently, you'll enjoy the ritual of cracking open a can of black beans. Finally, throw them into your Instant Pot as a go-to method of satiating your hunger. In summary, this dish is consistent, affordable, and quick to make.
Ingredients:
1 pound black beans, unsoaked
1 onion, chopped
8 garlic cloves, chopped
6 cups unsalted chicken stock (or 4 cups chicken stocks + 2 cups cold water)
1 tsp ground cumin
1 tsp oregano
1 tbsp olive oil
Cilantro, chopped
½ tsp coarse kosher salt
Directions:
Start by sautéing your onions in your Instant Pot, and add your garlic and cumin
Then, place 1 cup of your unsalted stock into the pot and mix it into your ingredients
Next, add your bean mixture into your Instant Pot and then let it pressurize for approximately 20 minutes.
Last, serve with additional seasonings to taste.
Instant Pot provides a convenient way for you to stay focused on your weight loss goals. This is because you can use it to create these quick and tasty recipes. As a result, losing weight no longer has to be a struggle. In contrast, just purchase an Instant Pot. Then, diversify your diet, and save a few bucks as a bonus.
Facebook Comments