Vionic Women's Brisk Aimmy Walking Shoes Review
Vionic Women\'s Brisk Aimmy Walking Shoes
Pros
Aimmy walking shoes are a comfortable and stylish solution for most casual occasions. The Vionic walking shoe is recommended by podiatrists for women who want to protect their feet. They breathe well and keep your feet comfortable and dry. Vionic shoes are designed to protect your feet from repetitive stress using biomechanical technology. Vionic is committed to customer satisfaction, so their return policy is truly no hassle. If you have a complaint, they want to make it better.
Cons
Casual shoes should not be used for strenuous exercise. Aimmy walking shoes fit snuggly but they do not lace up as tightly as a running shoe or hiking boots. They also don't have the ankle support necessary for explosive exercises like plyometrics. Despite the excellent design and orthotic support, it is not a prescription shoe either. If you are looking for custom orthotics, consult your podiatrist or health care provider before making a final decision.
Bottom Line
The Aimmy brisk walking shoe is a stylish, comfortable shoe for women who are on their feet all day. It is a great answer for women who engage in a lot of moderate-intensity exercise. The biomechanical design technology ensures high quality and protection for your feet and ankles. It's an excellent walking solution for a fair price.
We may earn compensation from the products and offers mentioned in this article. However, any expressed opinions are our own and aren't influenced by compensation. To read our full disclosure, click here
Good Shoes for Women are Essential
I'm on a quest to find the best walking shoes for women. I've tried a lot of shoes over the years and have not always been satisfied with my options. This Vionic Women's Brisk Aimmy Walking Shoes review can help make sense of your options.
Keep reading to find out how Vionic shoes can keep your feet happy and stylish.
How to Find the Most Comfortable Shoes
Walking shoes are a great way to stay in shape and avoid injury. The more intense your workout is, the more likely you are to have an accident or run into issues with repetitive stress injuries. Moderate intensity workouts get your heart rate up but have a much lower chance of causing injury. The Vionic walking shoe is a perfect fit for the latest athleisure trends.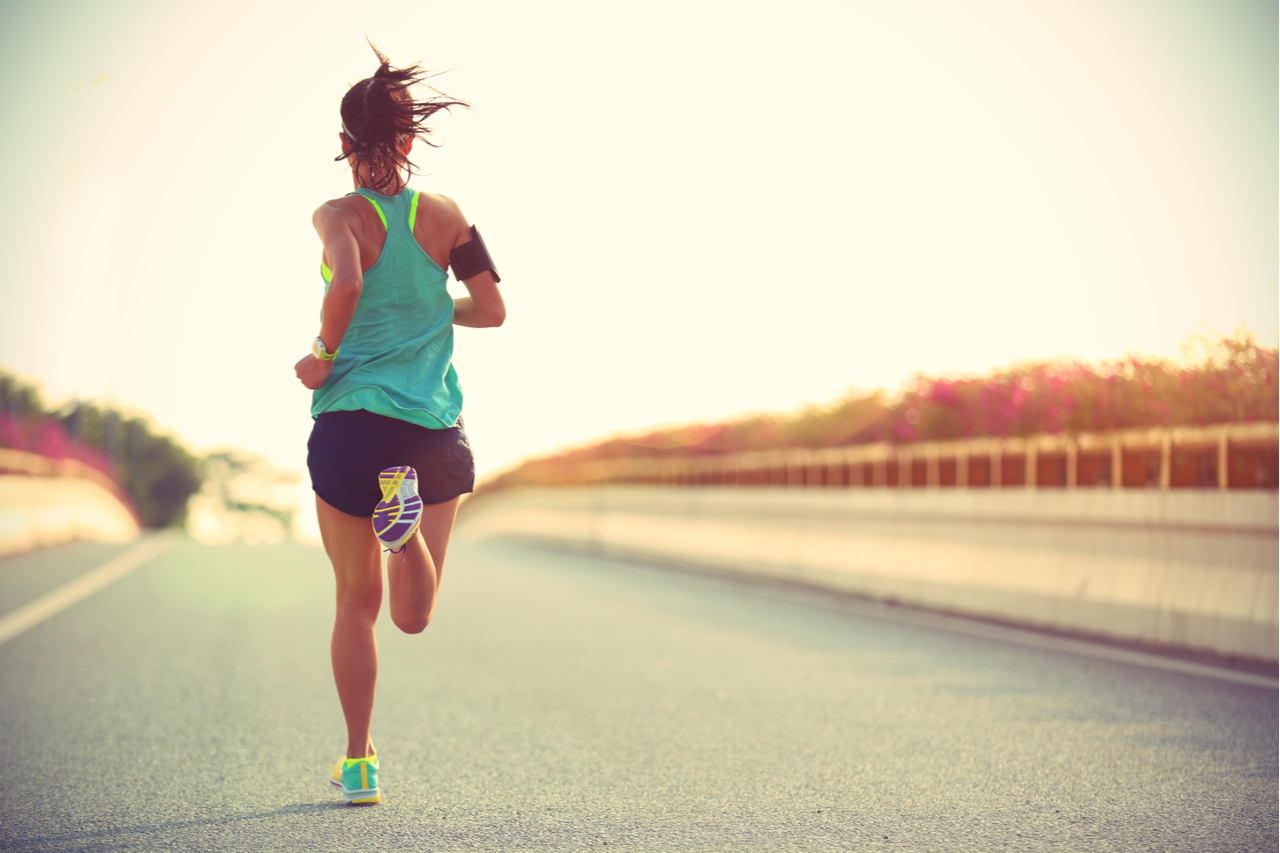 Your feet are unique to you, and the size and shape of a shoe can only tell you so much. If you're like me, you know how hard it is to find a shoe that fits right and looks good. You have to try a shoe on and wear it for a few days before you know if it's a perfect fit.
Women are on their feet more hours per day than ever. I don't know about you, but my feet put up with a lot of punishment. They deserve the best, and when it comes to shoes, I do not compromise. When I tried Vionic shoes, they fit great right away. After wearing them for a week, they still felt great. At the end of each day, my feet were happier for having worn them, so I'm excited to recommend them to others.
Vionic shoes for women have become a favorite of mine, and they are among the most trusted and respected shoes on the market. If you need arch support shoes but don't need serious medical intervention, I strongly recommend you explore your options with Vionic. The right shoes can spell the difference between comfort and chronic injury.
Look Good and Feel Great
The athleisure movement is growing, and it gets more popular every day. No wonder, too. Exercise is fun and should make you happy. Casual exercise styles let you have fun and stay healthy. Easy exercise is a gentle way to maintain health and is less likely to lead to injury than competitive sports.
Vionic walking shoes make it easier for you to take the stairs at work, or walk to the store instead of driving. They have incorporated biomechanical technology proven to help keep your feet healthy, so they are more than just comfortable. When you feel good on your feet, you are more likely to get out and see the world.
To stay in the best health, you need to get your heart rate up a few times a week. Women who lead an active lifestyle also find it easier to get the high-intensity cardio exercise that protects their heart and really burns those calories.
Getting healthy can be a whole lot of fun. And it doesn't have to be hard. Sometimes it can be as easy as changing your uniform. If you buy an outfit and say, "This is my exercise uniform," then just by putting it on you will be more likely to exercise.
When you're ready to kick your exercise routine into high gear, consider getting some specialized running gear for women. It's easy to avoid injury when running as long as you follow good practices. When it comes to shoes, the most important thing to remember is to make sure they are comfortable.
It's important to choose proper footwear before exercising in order to avoid injury. If you want to do plyometric exercises, you will need something a little stronger. I recommend women's Nike sneakers for high-intensity training.
Vionic Women's Brisk Aimmy Walking Shoes Review
I like to dress for success, and when I'm exercising, that means using the right shoes, the right clothes, and the right accessories. When you're properly prepared, you'll see the best results possible and look great at the same time.
My Vionics are some of my favorite shoes, and the Aimmy Walking Shoe makes me excited to move. I know that when I'm in my Vionics, I will feel good and look great.
Working out and exercising isn't always easy. The key is to be kind to yourself and keep trying. Reward yourself for successes, even the small ones. When you win, it feels great, and the bigger the challenge you overcome, the higher the high when you reach the top of that mountain.
Making small changes can lead to big results. Vionics have been designed with biomechanical technology that can help prevent injury and even help you recover from old injuries. Walking is some of the best exercise you can get, and when you have the right shoes, it can even be therapeutic.
How do your feet feel at the end of the day? Why not reward them with a pair of Vionic Walking Shoes? Pick up a pair today, try them for a week, and see if you like them. I fell in love with mine.