Traditionally, Memorial Day weekend is one of those milestones that we look forward to with eager anticipation. It's the long weekend reward that motivates us as we slog through the first few months of the working year. It's also an opportunity to mourn men and women who died in wars, and to celebrate our freedom as the unofficial start of summer. This year, however, Memorial Day will be different. The COVID-19 restrictions mean that the mass convergence on beaches, malls and amusement parks are not very likely (and probably not a good idea). But that doesn't mean that your Memorial Day need become just another lock-down Monday. In this article, we present seven ideas to make Memorial Day 2020 a special event at your place despite the restrictions that you're living under.
Take A Virtual History Tour
Memorial Day is all about honoring our fallen soldiers. You can emphasize the special meaning of the day by taking a virtual history tour of a selection of military history museums and battle sites. Plan for a family educational experience by taking the virtual tour yourself ahead of time. Then, prepare some quiz questions for your family members when you take the tour together on Memorial Day.
Here are a couple of places where you can find awesome virtual tours of the battle sites that shaped America . . .
Many people make a pilgrimage to Arlington National Cemetery on Memorial Day. With that being out of the question this year, the folks at Arlington have provided a virtual tour option.
Challenge Yourself to a Hero WOD
What better way to welcome the unofficial start of summer than to get out under the sun in your backyard and challenge yourself physically? When that challenge happens to be a hero WOD (workout of the day) it couldn't be more appropriate.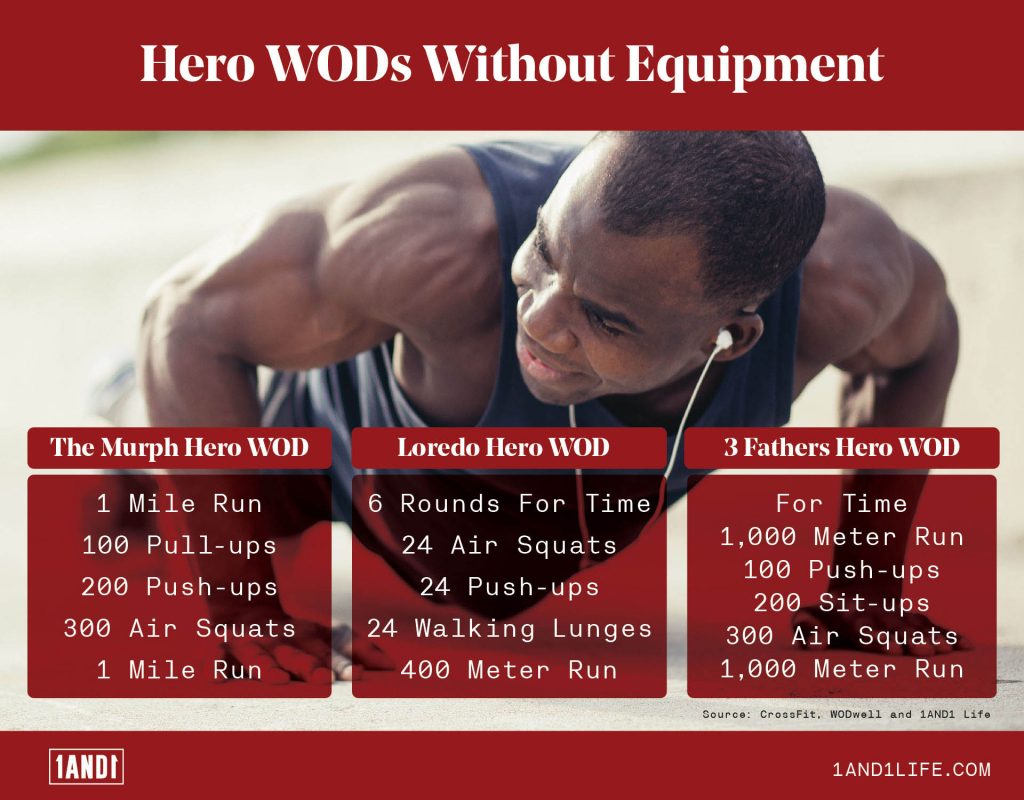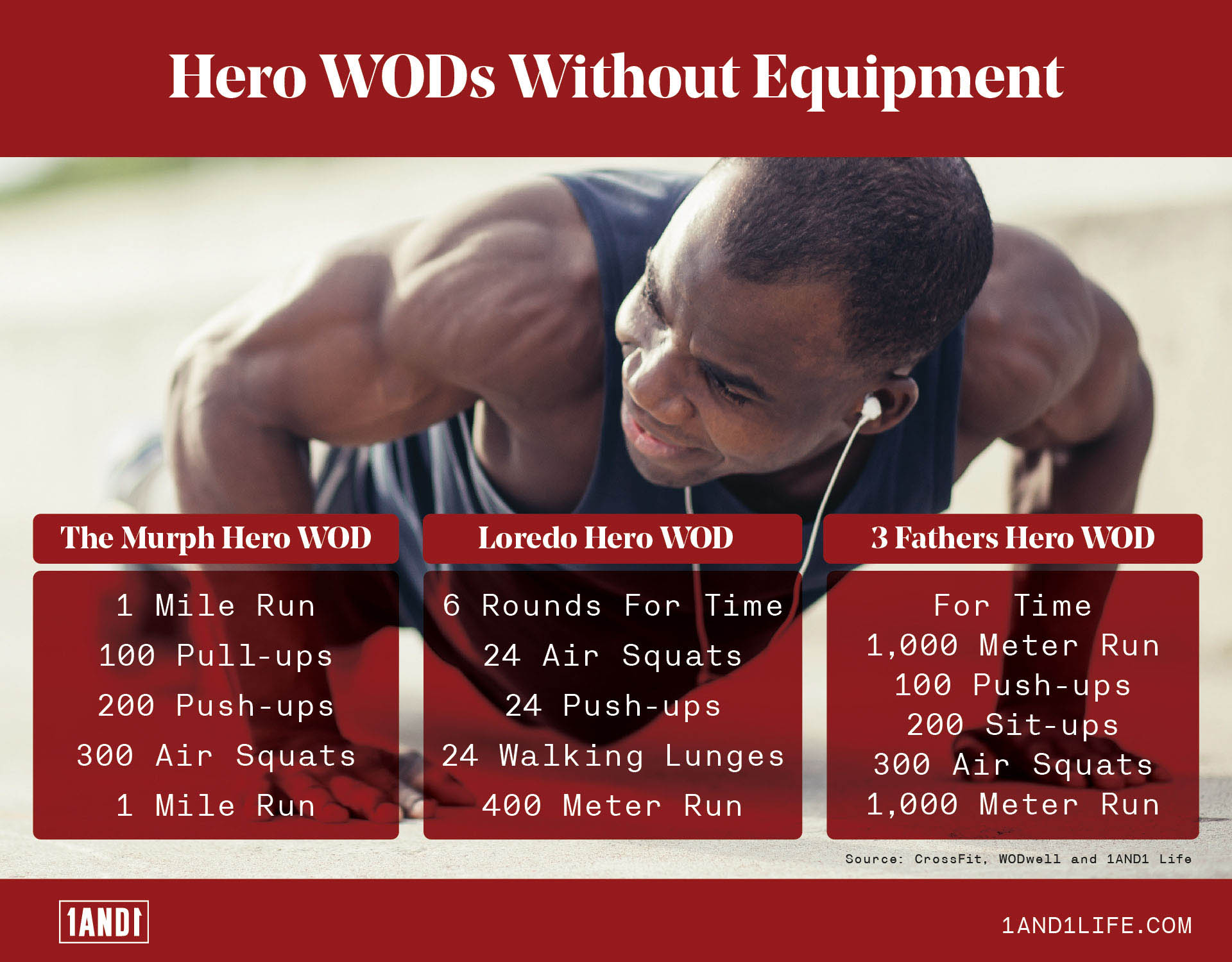 What's a Hero WOD? It's a Crossfit style workout that has been created in honor of a fallen military hero. Most of them are actually the favorite workouts that that particular hero loved to do. They're challenging but extremely rewarding when you get through them. And doing the workout on Memorial Day can be your way of shedding some sweat in remembrance of those who shed their blood.
Most of the Hero WODS can be adapted for bodyweight exercises if you have limited equipment in your home. Perhaps the most famous Hero WOD is the Murph. It is in honor of Navy Lieutenant Michael Murphy who was killed in Afghanistan on June 28th, 2005. Here's the workout:
One mile run
100 pull-ups
200 push-ups
300 air squats
One mile run
Don't worry about beating a time on this workout – just get through it. Be sure to observe social distancing if you hit the streets or a park. If your state restricts you to your home, then substitute some back yard sprints or some burpees.
Go here to find out how to get a beach body in time for the end of lockdown.
Watch a War Movie
There are plenty of war movies available through the various online platforms. You might choose to immerse yourself in a classic Vietnam war flick such as Hamburger Hill, or go back a generation to WW2 with Saving Private Ryan.
Make your movie evening a special event for the family, with popcorn, dimmed lights and tropical beverages.
Chalk Up the Pavement
Many people proudly fly the stars and stripes on the big day as an act of patriotism. If you want to take it a step further, then break out the sidewalk chalk. Inscribe Memorial Day messages of remembrance on your driveway or the sidewalk outside your home. If you've got kids, have them join you to brainstorm ideas for your patriotic messages. It will be a great learning experience for you and the kids.
Break Out the Backyard BBQ
If you've got a barbeque sitting in the backyard, Memorial Day is the perfect opportunity to bring it out of winter hibernation. So, what if you can't invite around your usual attendees. Make the most of it with your loved ones. Plan for great weather and organise such outdoor games as horseshoes, darts and volleyball. If you've got a pool, make sure that it's ready to rock.
As far as the actual BBQ goes, throw on some ribs, bbq chicken sandwiches and homemade burgers. Pair these summertime staples with potato salad and slices of watermelon. Just try to keep things small until we're through this Coronavirus situation.
If you haven't got a BBQ in the yard, you can still prepare a barbeque meal in your kitchen. Look for recipes that allow you to cook delicious pulled pork or rack of ribs. Serve outside in the early evening along with (relatively) healthy cocktails.
Throw a Memorial Day 2020 Zoom Party
By now, most of us have become pretty proficient users of Zoom to interact with our workmates, friends and family while we're confined to our homes. So why not hold a Memorial Day Zoom Party? You'll have no worries about limiting numbers and can include friends from all over the planet. Make it interesting by challenging every attendee to present a 2-3 minute item to do with Memorial Day!
You can also spice up your virtual party by incorporating such party game platforms as Jukebox.
Tune into PBS on Sunday at 8pm
You may not be able to attend the Memorial Day Parade this year. But you will be able to get into the spirit on the night before Memorial Day by tuning into the National Memorial Day Concert on PBS on Sunday evening. It's the perfect way to get your juices flowing for the special day to come and will give you the extra boost to put into practice the other suggestions we've presented for Memorial Day Monday.